Fussa: Have a drink and enjoy some history at Ishikawa Brewery
---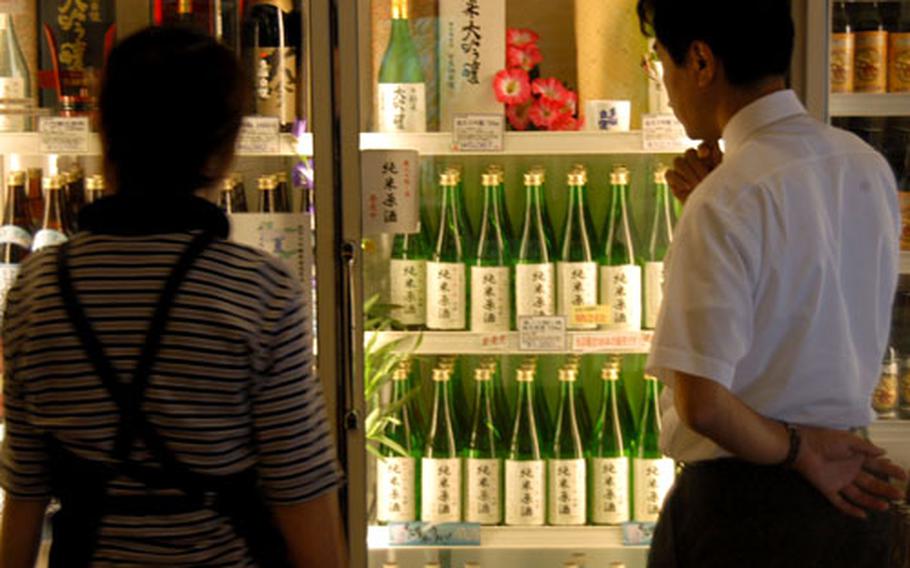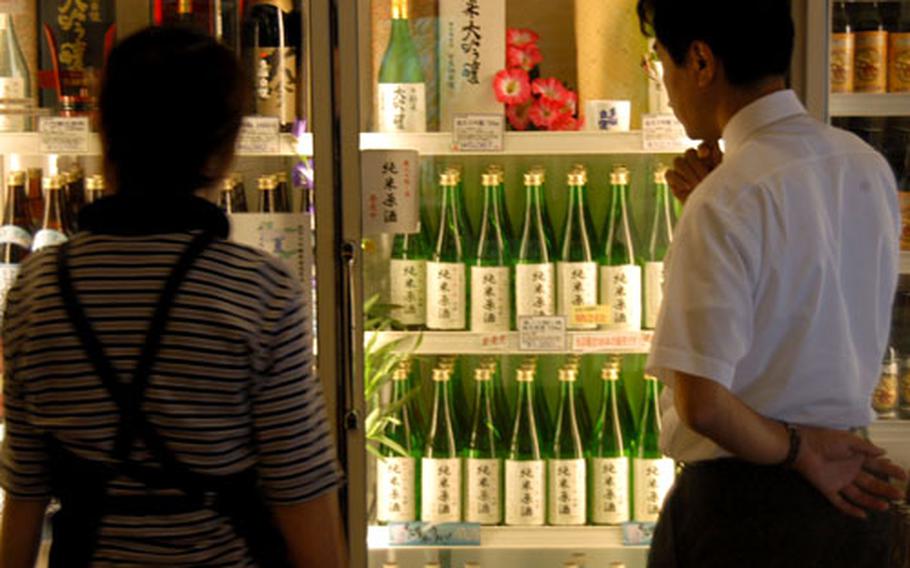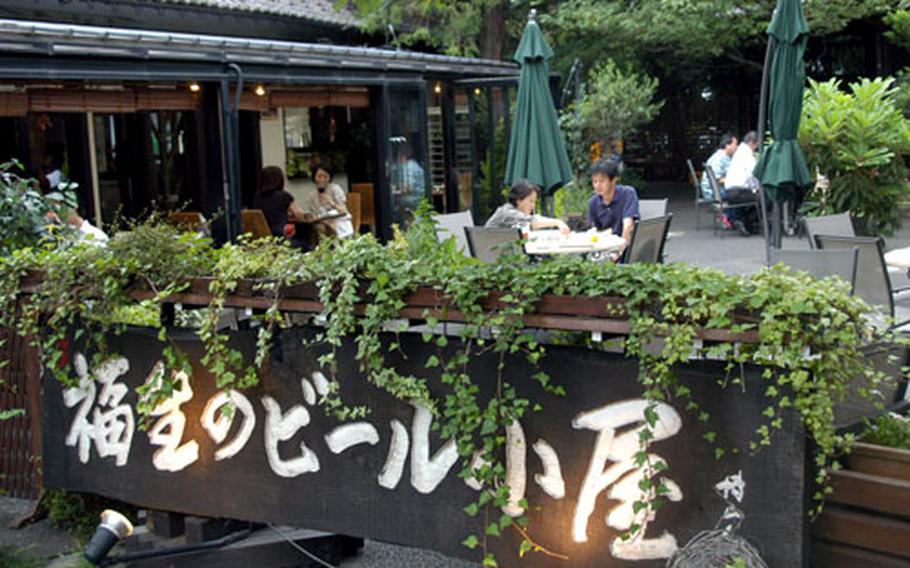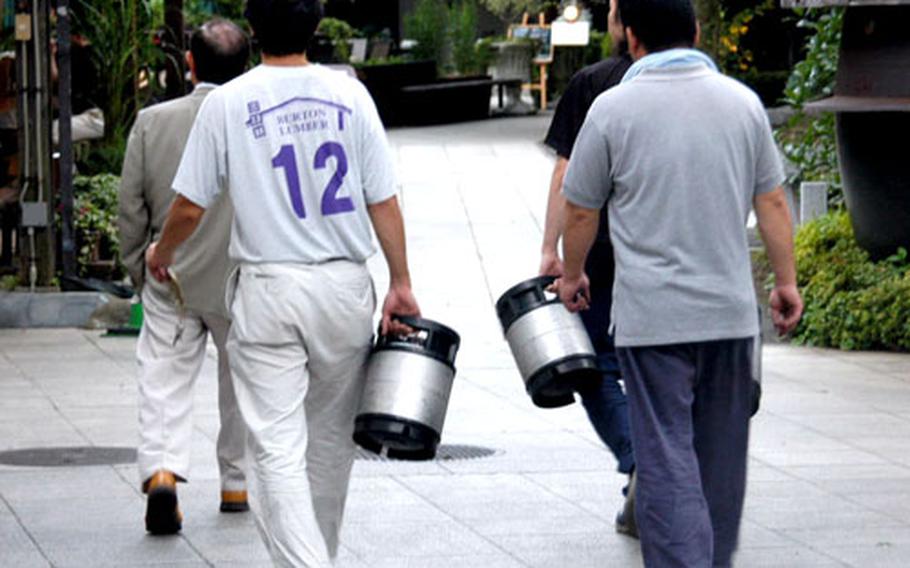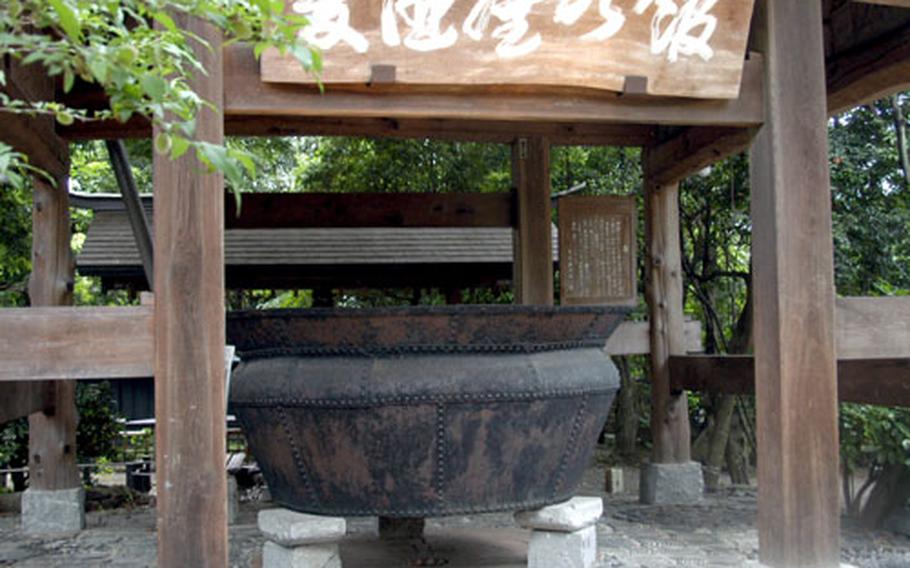 Ishikawa Brewery is more than just a place to go and pound beers.
Not far from Yokota Air Base, it's often called the Ishikawa beer garden. The scenic premises feature historical buildings, a museum, a liquor store and two restaurants — which have outdoor and indoor seating.
Ishikawa Brewery began operating in 1863 and built new brewing facilities 18 years later at its present location in Fussa's Kumagawa district. The company manufactures and sells Japanese "Tamajiman" sake and a local beer called "Tama no Megumi," fresh from the Mukougura beer factory.
The Ishikawa family has lived in Fussa for about four centuries. During the Edo Period, it played an important role in community leadership and served the Tokugawa shogunate. Among duties, it paid the Shogun tribute by offering up "ayu," or sweetfish, caught in the nearby Tama River.
Today, the brewery's grounds offer a glimpse into eras past, with just the right mix of contemporary settings for that perfect outing away from base.
A 700-year-old sacred tree, which rises above a water well once used as the main source for Ishikawa's sake brewing, sits next to the old Beer Caldron House. The caldron was the pot that produced local beer in 1887 during the Meiji Period.
The Kumagawa Bunsui, a small water channel, winds its way through the premises. Once used to polish rice, it's now maintained by local residents.
Fussa no Birugoya is a beer restaurant where customers can get pitchers of "Tama no Megumi" to go along with items from a seasonal menu highlighted by handmade pizza and pasta, sausages and seafood.
In the summer evening, it's a great spot to enjoy cold brew and a cool breeze in the beer garden outside. Cherry blossoms decorate the scene each spring, while the singing of insects in autumn creates a relaxing dinnertime atmosphere.
Next door sits Zougura, a Japanese restaurant specializing in handmade buckwheat noodles and tempura. Of course, sake and local beer are on tap as well. Built in 1898, it was once an old storehouse.
Check out the museum on the second floor of "Zougura." It traces the Ishikawa Brewery's history and the culture of sake and beer brewing in Japan. Exhibits also illustrate the relationship between local villages and the Tama River.
With a reservation, both Zougura and Fussa no Birugoya offer a party room in the old kura building of Mukougura for larger groups.
The Sake Cellar carries premium "Tamajiman" and beer for sale. On your way out, stop in to pick up a souvenir or gift.
The Ishikawa beer garden holds significant sentimental value for me. Although still severely jet-lagged, it's the first place my wife and I were taken our second night in Japan more than six years ago.
Whether you're going away soon or just showing up, come out to the brewery for a step back in time. Then stick around for the incredible beer, sake and food.
Know & go: Ishikawa BreweryDirections: From Yokota Air Base, turn left out Fussa Gate and take Highway 16. Go in the direction of Haijimabashi and cross the bridge. At the first light, turn right. Drive straight through two lights. At the third, turn left onto a very narrow street. At the next stop, turn right, then make the first left. Ishikawa Brewery is large white complex on the corner. Plenty of parking is available.
For more information about the beer garden, including an interactive map of the site, visit www.tamajiman.com/english/index.html.
A closer look at the site:
---
---
---
---