Fuerteventura: Land of clear, blue water in the Canary Islands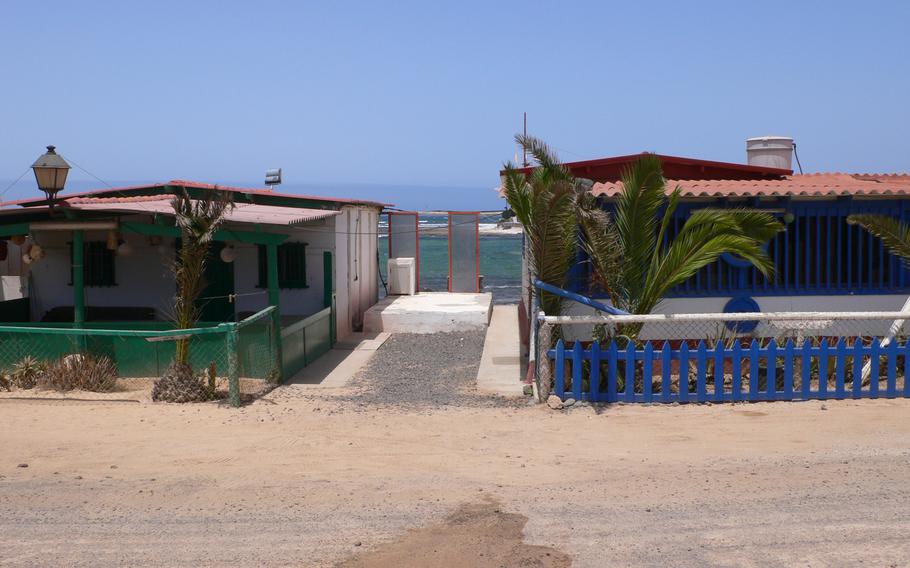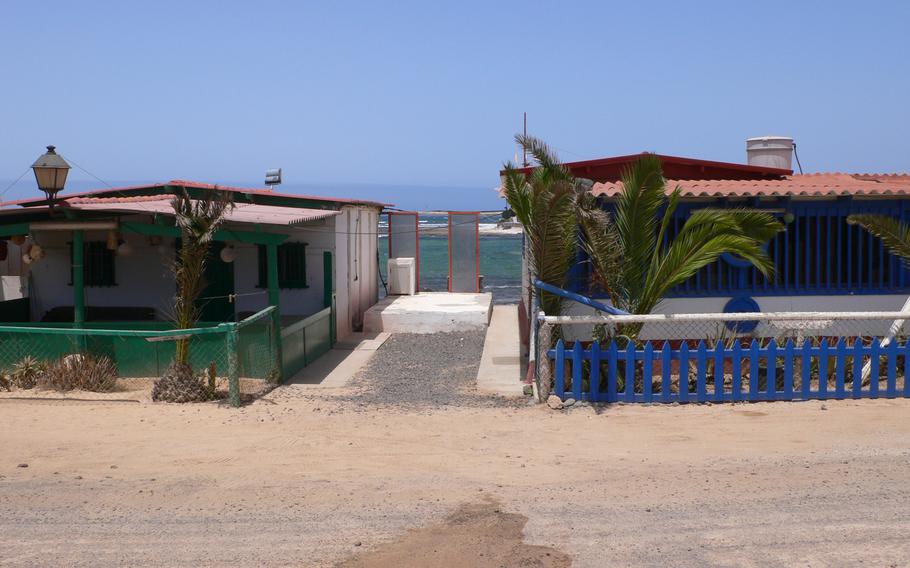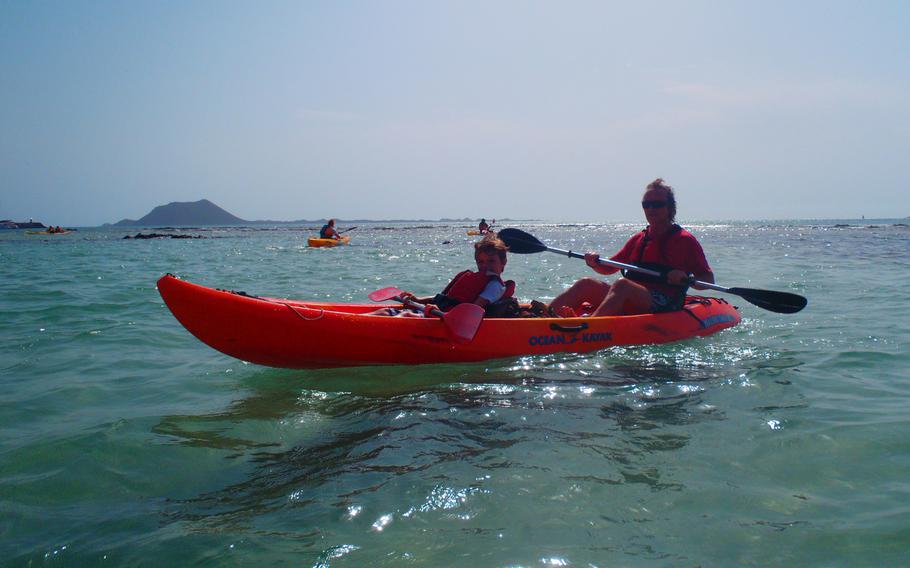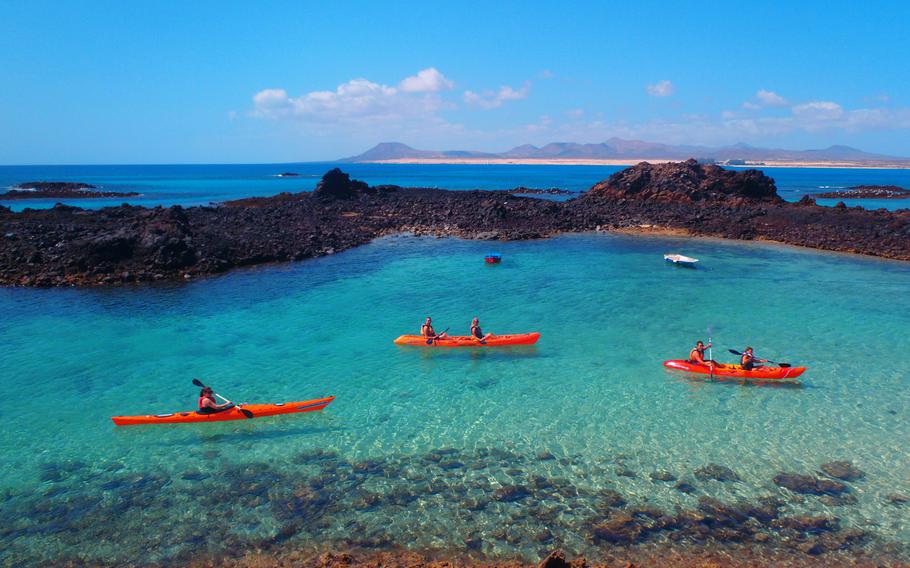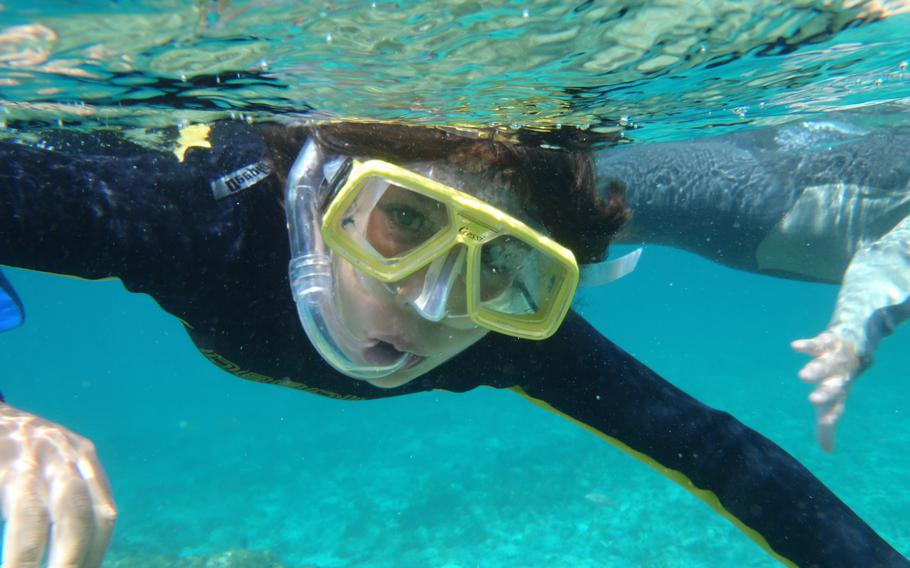 It's autumn, when north Europeans, noses pressed forlornly against steamed windows, would normally be wondering what to do as rain batters the landscape into two-tone gray obscurity.
But not for us. We were 2,000 miles away from our home in England, loitering on a subtropical island 65 miles off the coast of West Africa.
Fuerteventura, the second largest of Spain's seven Canary Islands, is the "Caribbean" of Europe, with sugar-white beaches and a climate that radiates 12 months of sunshine with average highs of 75 degrees Fahrenheit throughout the year, though at times temps can reach 100 or so.
The sensational beaches are the main attraction for the 1.7 million people who visit every year, but sunbathing is by no means the only pastime. The island also has a reputation for adrenaline-fueled adventure activities. Windsurfing and surfing are the most well-known, but you don't need to be a board dude or beach bunny to get your kicks.
My wife, children and I rented mountain bikes and pedaled along the promenade of Corralejo, the most popular of the island's three main resorts; Morro Jable and Caleta de Fuste are the other two.
Although Corralejo's main street harbors the usual suspects found in a vacation resort — snack bars, souvenir shops and global fashion brands (Zara, Next, Benetton, etc.) — the old cobbled area near the harbor is what gives this former fishing village its character. Here, seafood restaurants, local craft shops and neighbors chatting through the green and blue shutters of waterfront apartments create a colorful, cosmopolitan atmosphere.
On the harbor wall, we passed down our bikes to the crew of a glass-bottom boat and set sail on a 15-minute journey to the Isle of Los Lobos. The translucent water in this stretch is never more than 10 meters deep, and through glass panes in the hull we followed huge manta rays and sparkling schools of barracuda as they patroled the sandy seabed.
Los Lobos was named after the dense population of monk seals that occupied these 3 square miles of volcanic and sandy landscape. During the 15th century, they became extinct throughout the Canary Islands due to hunting and fishing from the Spanish conquerors. Nowadays, Los Lobos is uninhabited, save for a cluster of weekend shacks belonging to local fishermen.
It's near these shacks that we sat, legs dangling over the end of a creaking boardwalk that extends 30 meters into the shallow emerald waters of a lagoon, and drank icy bottles of beer and sodas bought through the window of a makeshift bar in one of the five squat, stone cottages in the hamlet of El Puertito, with a bar open occasionally.
From here we wheeled through the salt plains of Las Lagunitas, past the desolate Punto
Martino lighthouse to the foot of the island's extinct volcano.
A 20-minute scramble up the ashen slopes left us breathless, partly from physical exertion in the raging heat, but mostly from the surreal 360-degree views of Fuerteventura to the south and the neighboring island of Lanzarote to the north.
After a couple of hours cycling around the island, we just had time to cool off in the warm, shallow waters of Playa las Conchas cove before catching the boat back to Corralejo.
The next morning we ventured out again, following a coastal dirt track, cooled every now and then by a sprinkling of salty sea spray from the crashing waves.
Within two hours we reached the remote fishing village of Majanicho with its pale-blue-and-white cottages sitting on a small sandy, horseshoe bay. Caked in dust and glowing red from the 80-degree heat, we plunged into three shades of aquamarine to cool off. A solitary dog eyed us suspiciously from the shade of an upturned rowing boat. The only other sign of life was a leather-skinned old woman repairing a fishing net coiled at the foot of her rocking chair.
To explore more of this "hidden" Fuerteventura, the next day my son, Sam, and I joined nine other adventurers on a kayak-and-snorkeling safari.
After a quick tutorial on how to paddle and how to right a capsized kayak, we pushed off from Corralejo Bay to practice, then headed to open sea. Sam plays more of a lookout role than actual paddling, but it didn't take long for me to work up enough speed to soar up the oncoming meter-high swell and provide a scream-inducing splash on the other side.
The fiberglass vessels are extremely easy to maneuver, but after two hours of solo paddling I was happy to be told to beach our kayak s. We were handed wetsuits, snorkels, masks and fins and peered under the cool, translucent waters watching the seabed spark with flashes of blue, orange and silver from parrot fish, peacock wrasse and damsel fish.
It was Sam's first time snorkeling, but he takes to it like ... well, like a fish to water, face down and marveling at the array of colors for half an hour until it's time to swim back to the beach, swap exaggerated tales of sightings then wave farewell to our fellow adventurers.
There are many other activities to delve into: scuba diving, quad biking and exploring the Natural Dune Park of Corralejo to name a few. But with a young family in tow and having since we had satisfied our lust for action, for our remaining days Fuerteventura's white beaches and rolling surf provided the perfect base for relaxing, recounting and reflecting on missions accomplished on this sandy adventure paradise.
Joe Cawley is author of the award-winning book "More Ketchup than Salsa: Confessions of a Tenerife Barman." His travel articles have been published in The Sunday Times, Telegraph, Independent, Express and New York Post. He is a member of the British Guild of Travel Writers.
Twitter: @theWorldofJoe