French village of Bayeux offers attractions, vintage charm
by
Charlie Coon
May 27, 2004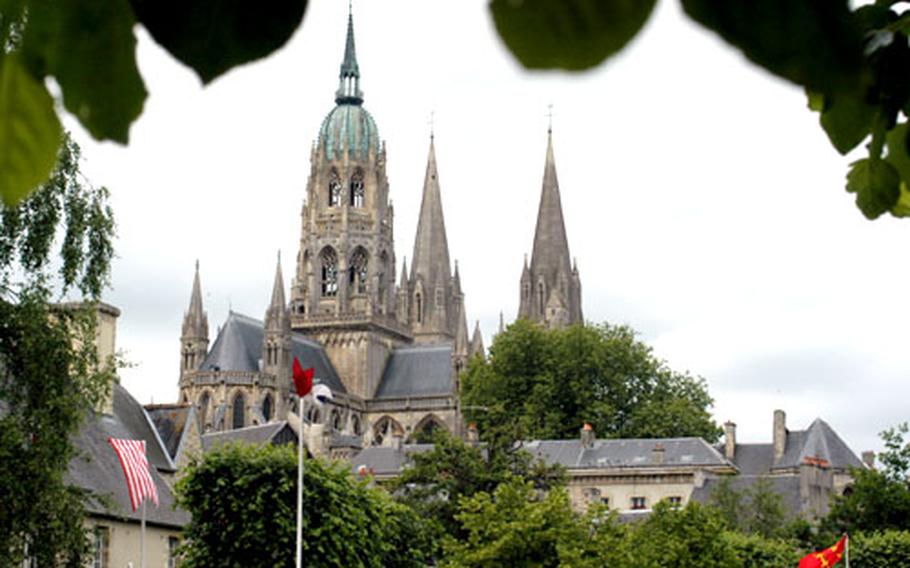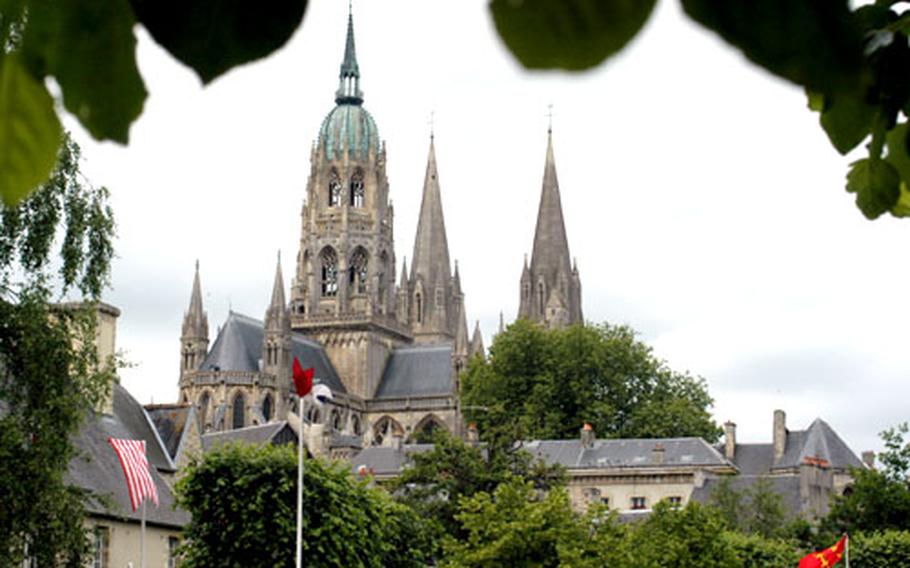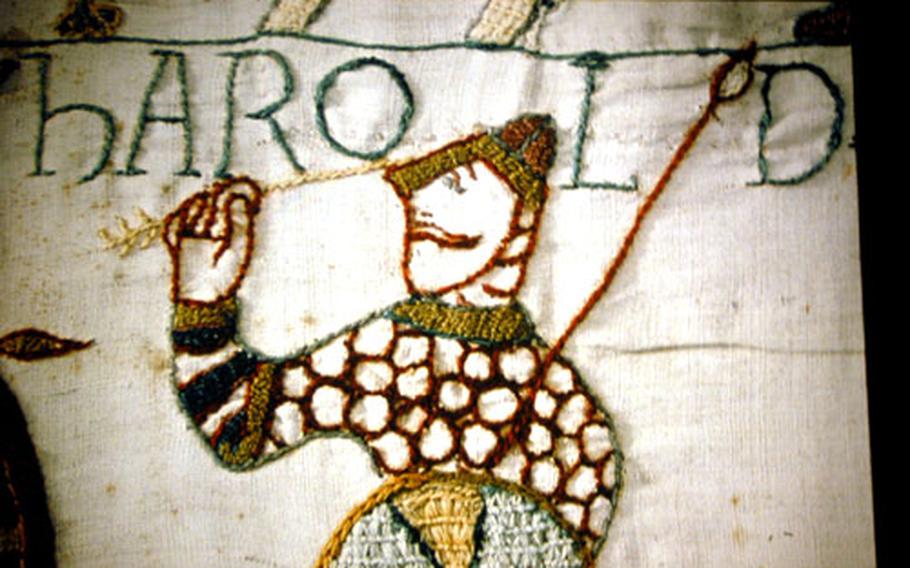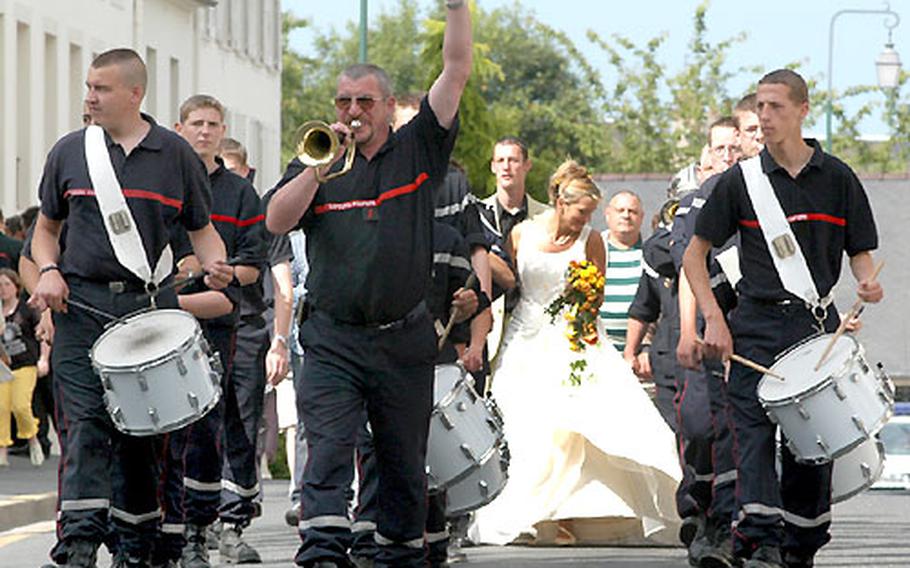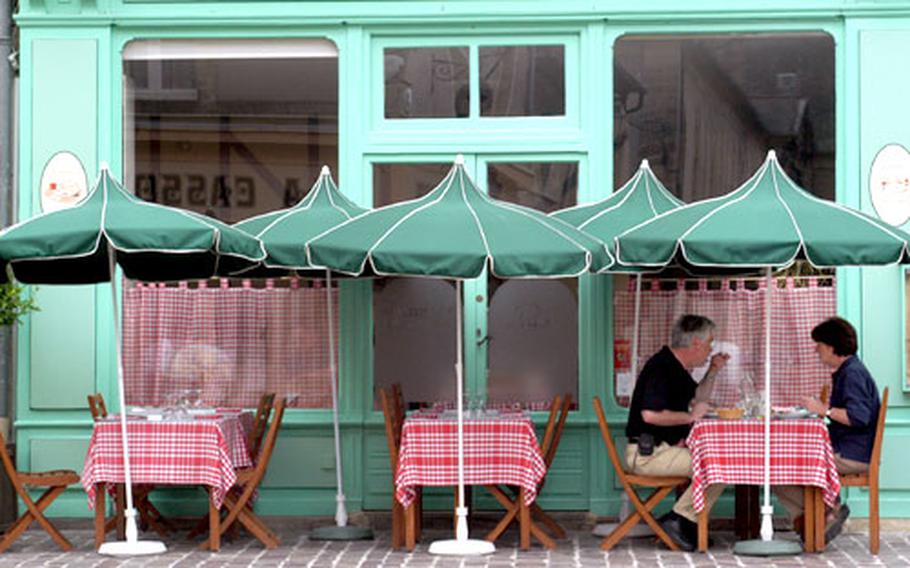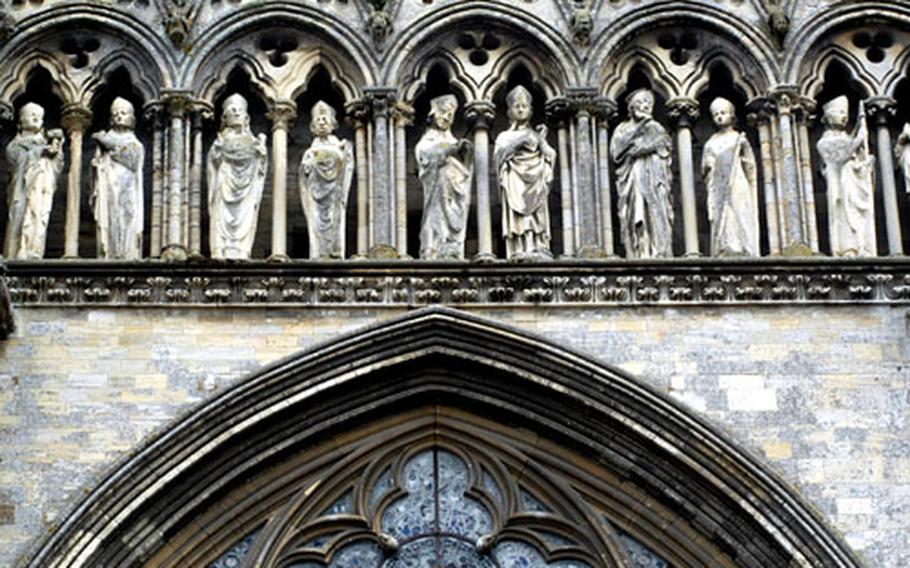 To get away from the D-Day hubbub, try Bayeux.
It's a charming French city of 15,000 that did not get destroyed in World War II and therefore retains its historic, seasoned beauty. The old section of town is reminiscent of Paris — a few blocks worth of Paris, anyway.
For those who want to do more than wander, Bayeux is home to several top attractions.
The most famous of these is the 900-year-old Bayeux tapestry, a 230-foot-long, 3-foot-high stitched cloth that tells the story of the battles of William the Conqueror.
But World War II buffs might be more interested in seeing the Battle of Normandy Memorial Museum, a lively and bright museum dedicated to the Battle of Normandy. And like many European cities, Bayeux has a tremendous cathedral, this one dating to 1230.
Bayeux is located on the N13, the major east-west highway of the Normandy coast, about 35 miles east of Ste.-Mère-Église, which is the epicenter of D-Day activities.
The tapestry tour takes 45 minutes, plus a short movie that previews the tour. The tapestry itself contains 58 woven panels that tell the story of William the Conqueror's expedition from Normandy to England in 1066 to confront Harold, who had claimed the throne of England after the death of Edward the Confessor.
The tapestry shows William and his army emerging victorious. Shortly afterward, he was crowned king of England.
Visitors receive an audio-player, which they can hold to their ear and listen in English to explanations of the tapestry, panel by panel.
The tapestry is awe-inspiring for its sheer age and intricacy of its details. The exhibit also includes a museum with life-size figures wearing period garb.
Speaking of museums, the Battle of Normandy Memorial Museum is one of the best dedicated to D-Day. It's a big, colorful collection of World War II weapons, equipment, photos and clippings. There are medals, patches, ribbons and parachutes.
All of the fighting forces — U.S., British, French, Canadian — are represented, and there is also a fair amount of Nazi memorabilia such as SS and Luftwaffe daggers and uniforms.
For those who simply like to walk around and take pictures, Bayeux in June is festooned in the great French way with colorful flowers tumbling from window boxes that seem to be everywhere. Shops selling chocolates, baked goods and the latest fashions line the pedestrian shopping area.
There are plenty of places to sit and enjoy coffee and pastry, or wine and cheese, and spend time watching the people walk by.
Naturally, many shops tout a tapestry theme and sell hand-stitched goods. Some of it them are meticulously crafted — and not cheap. For example, a woman's vest in one shop was going for more than 200 euros, so bring plastic.
Small hotels in Bayeux are numerous and sell rooms per night in the 30-to-70-euro range. Some of the cheaper hotels make up by offering expensive, gourmet meals of which they expect you to partake.
The tourist hot spots of Normandy such as the village of Ste.- Mère-Église and the American Cemetery at Omaha Beach are going to be crawling with visitors during D-Day week, the week of June 6.
A side trip to Bayeux could be a good way to get away from the hubbub while taking in a pleasurable slice of France.
More details
The Museum of the Bayeux Tapestry is at 13 rue de Nesmond, Centre Guillaume le Conquerant; phone (+33) (0)2-31-51- 25-50 or e-mail
tapisseriedebayeux@dial.oleane. Its Web site is www.bayeux-tourism.com/decouvrir/centre.html.
The Battle of Normandy Memorial Museum is on Boulevard Fabien Ware; telephone (+33) (0) 2 31- 51-46-90.
Bayeux's English-language Web site is: www.bayeux-tourism.com/eng/index.html.
— Charlie Coon