Freizeitpark Lochmühle: One fee, short lines, something for everybody
---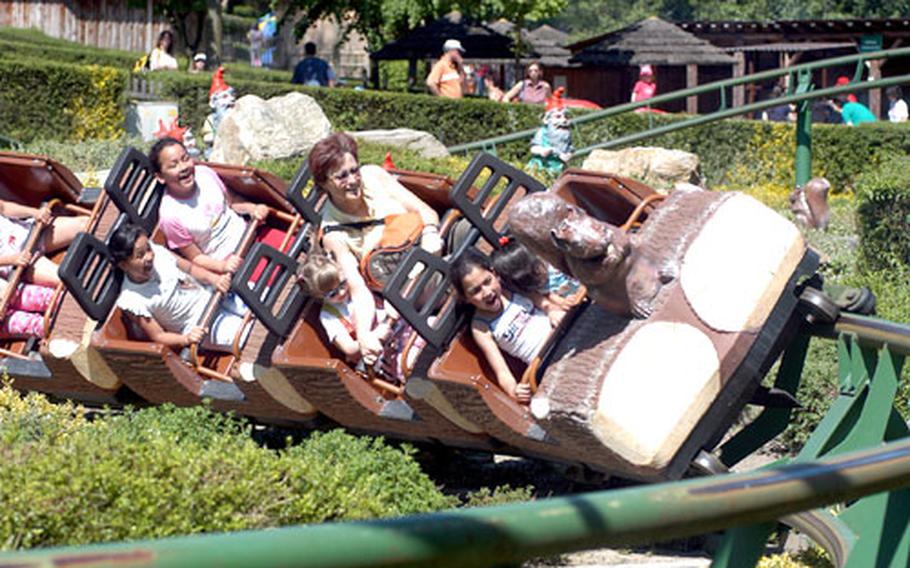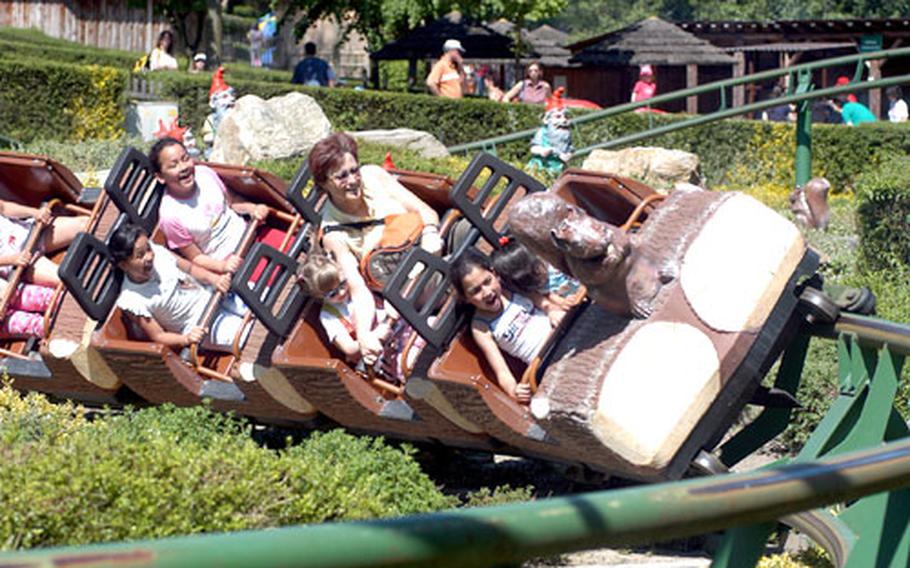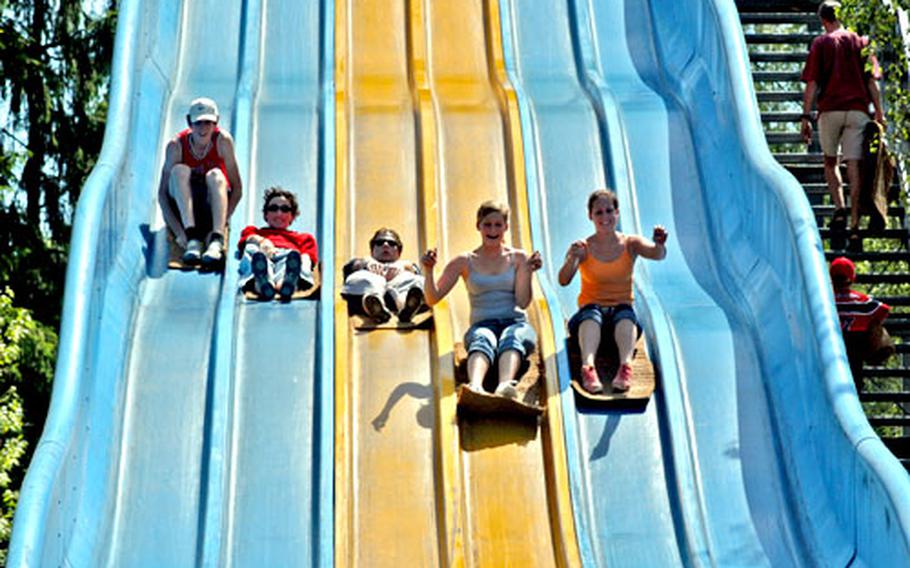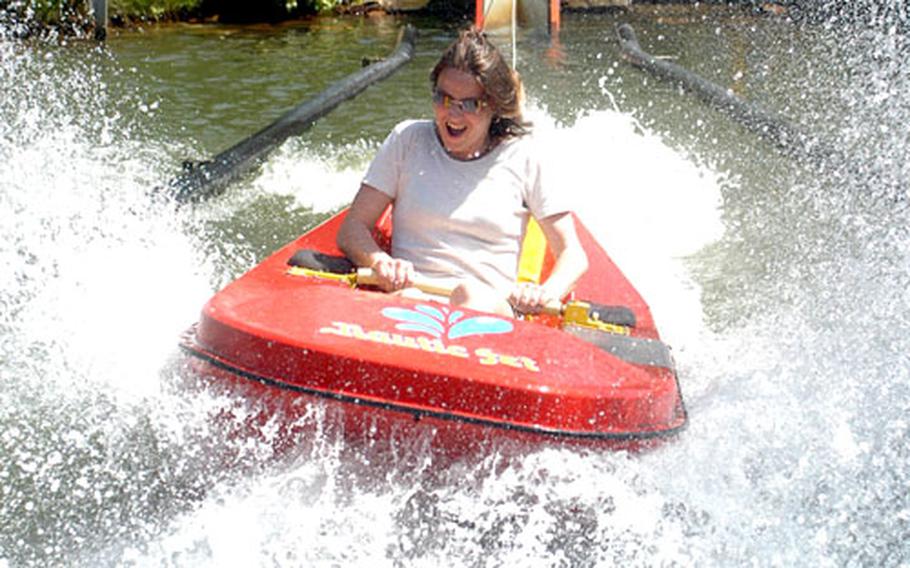 Disneyland it is not. There is no exhilarating Space Mountain or Big Thunder Mountain ride.
But Freizeitpark Lochmühle, a small amusement park in central Germany's Taunus Mountains does have the Blumenwirbel, or flower whirl, that is similar to Disney's Mad Hatter's Tea Party.
It is a nice place for a family outing. There are rides suited for all ages, as well as self-powered play equipment. As with many amusement parks, once you pay the entrance fee, all the attractions are free. And the lines are short.
The park is built on a rolling, green hill and is split by a stream, where, when the weather is warm, the kids can hop into their bathing suits and ride rafts. Parents can be sure of a peaceful evening when they leave because the kids will be worn out.
The Eichhörnchenbahn — the squirrel train — a small roller coaster, is the park's fastest ride. Its curves and drops are wild enough to get the adrenalin going, but not enough to scare off the faint-hearted.
The Wasserbob, or water bobsled ride, isn't bad either. Sitting in a boat, you are drawn backward up a steep slide, only to go shooting back down toward a pool of water, arriving with a big splash. The giant slide is fun for everyone. Climb the steps to the top, and ride a mat back down the wavy slide.
One of the more popular rides is the helicopter rail. You ride above part of the amusement park in cars that look like choppers, but you provide the power — by pedaling.
For the smaller kids, there are merry-go-rounds, a miniature train and boats to ride. To keep mom and dad in shape, there is a tiny Ferris wheel for the wee ones, powered by pedaling parents.
There are two other trains in the park, one circles the park's mini-golf course, and the other, the Polo Express, travels around the park.
Besides a place for fun, Lochmühle also is a place where children can learn. There is a petting zoo, with donkeys, sheep and goats and a hatchery where visitors can watch baby chickens and ducks hatch. There are horses to see and ponies to ride. There also is a farming museum and a tractor ride that goes through a small farm.
There are places to eat at Lochmüle, or visitors can take their own cooler full of food and drink. There are benches and picnic tables throughout the park, and there are two large meadows where you can spread a blanket for a family picnic.
If you go ...
Directions: The amusement park is west of Friedberg, just off Autobahn 5. Exit the autobahn at Friedberg (exit 16), and follow the signs to Lochmühle.
Times: Open 9 a.m. to 6 p.m. daily until Oct. 3. Last entrance at 5 p.m. The rides are open from 10 a.m. to 5:30 p.m.
Costs: Visitors 120 centimeters and taller (about 4 feet) pay 9.50 euros; those 90 centimeters to 120 centimeters, about 3-4 feet, and seniors 65 years and older pay 8 euros; and those smaller than 90 centimeters go free. Parking is free.
Food: There is a self-service restaurant and a couple of kiosks selling food and drinks. A Wienerschnitzel with fries costs 6.80 euros, a sausage or an order of fries goes for 1.70 euros. Soft drinks cost 1.50 euros. Save money and have a picnic. You also can reserve a grill and hut for a family barbecue or birthday party. Call 06175-790060 for reservations.
Information: The German-only Web site is www.lochmuehle.de.
---
---
---
---