QUICK TRIPS
Frankfurt, Germany: Kleinmarkthalle is a dangerously tempting culinary voyage
by
Michael Abrams
November 8, 2013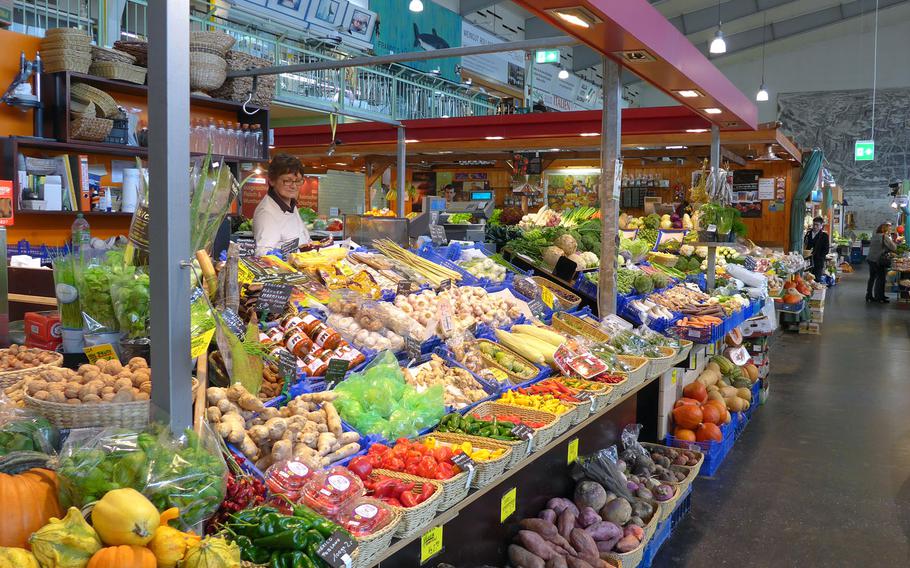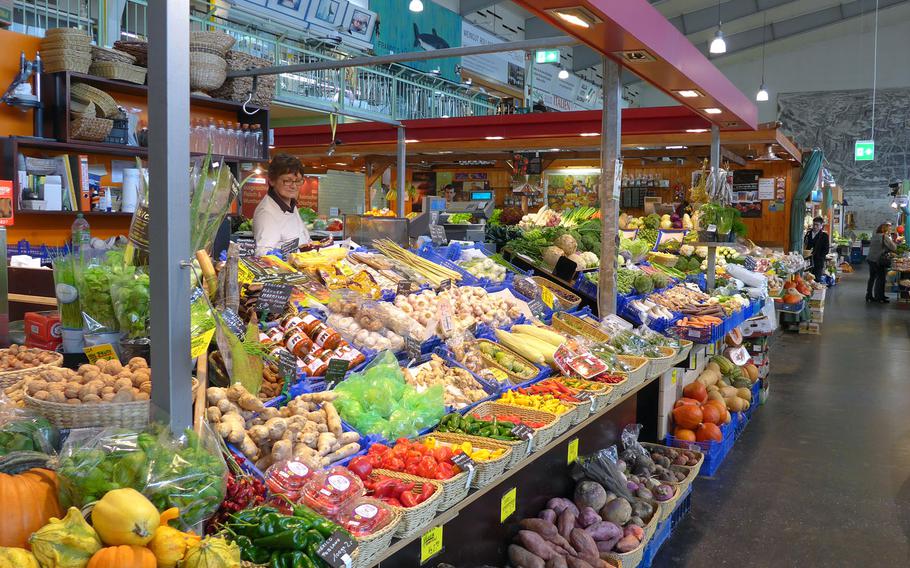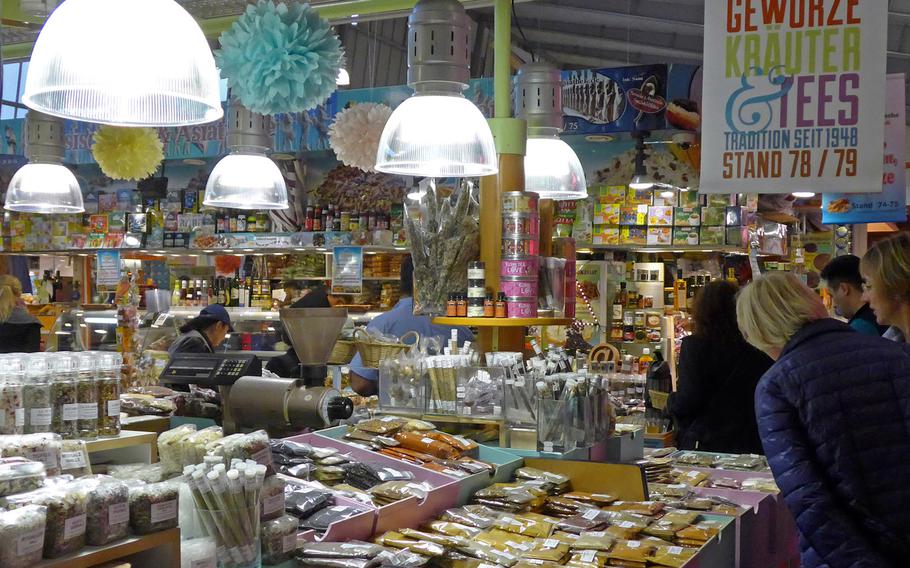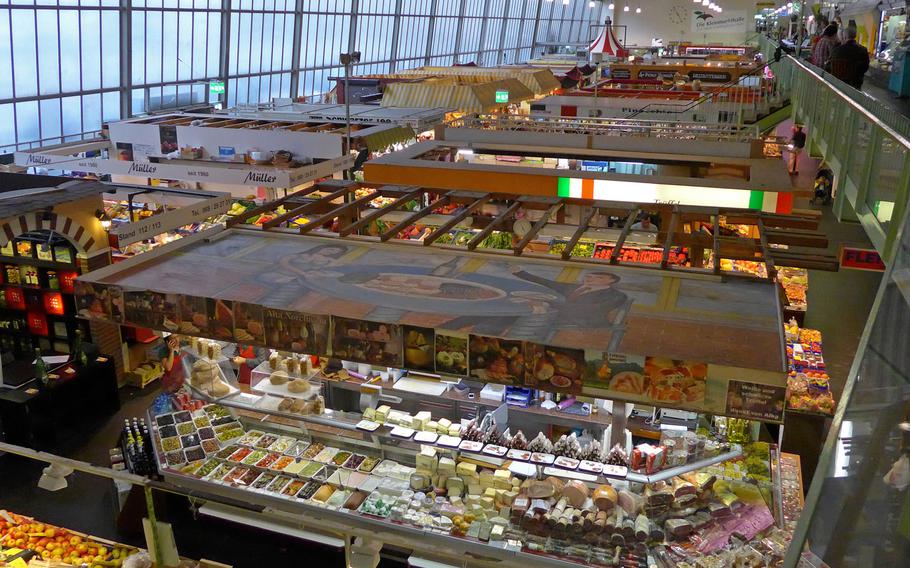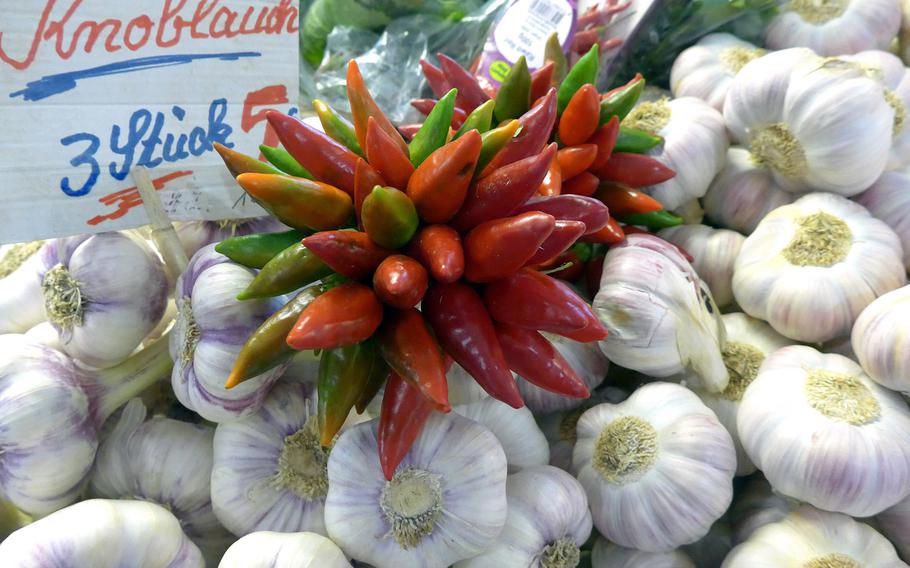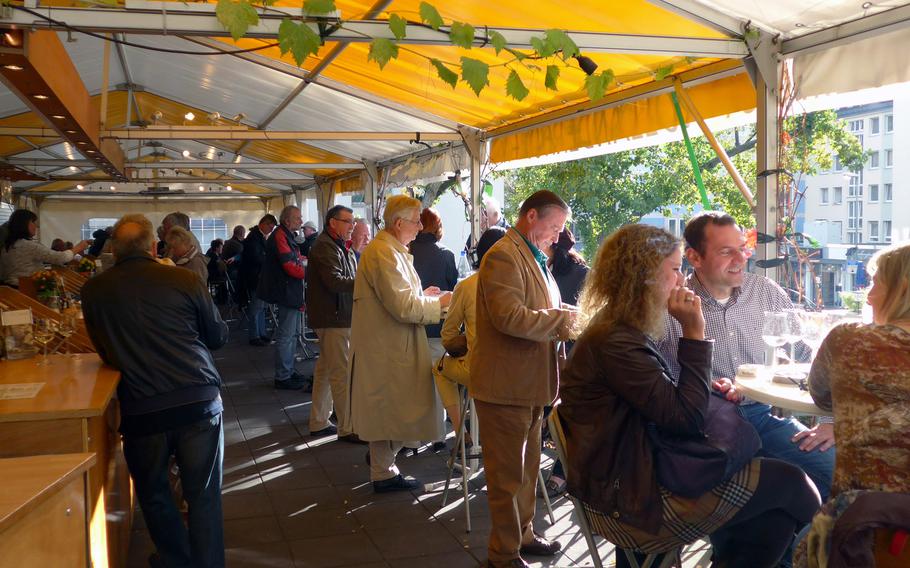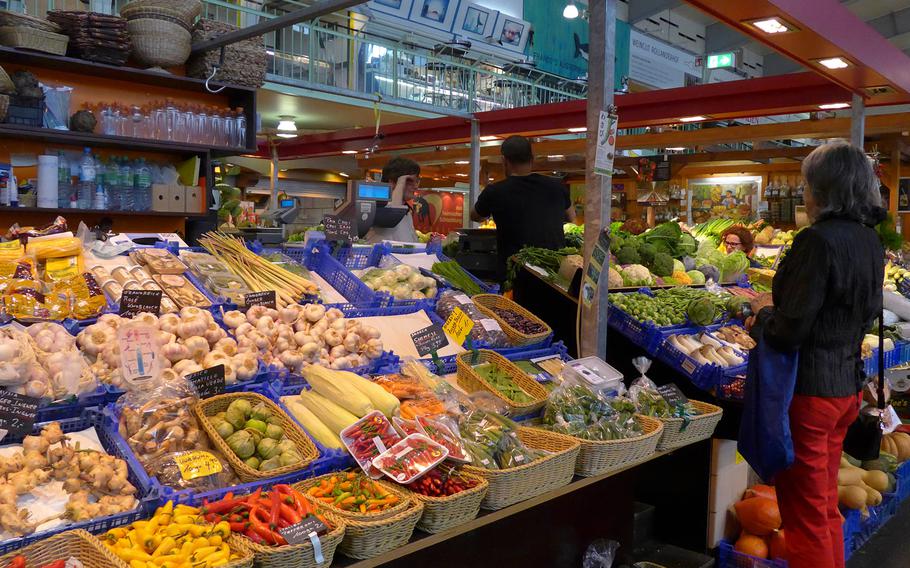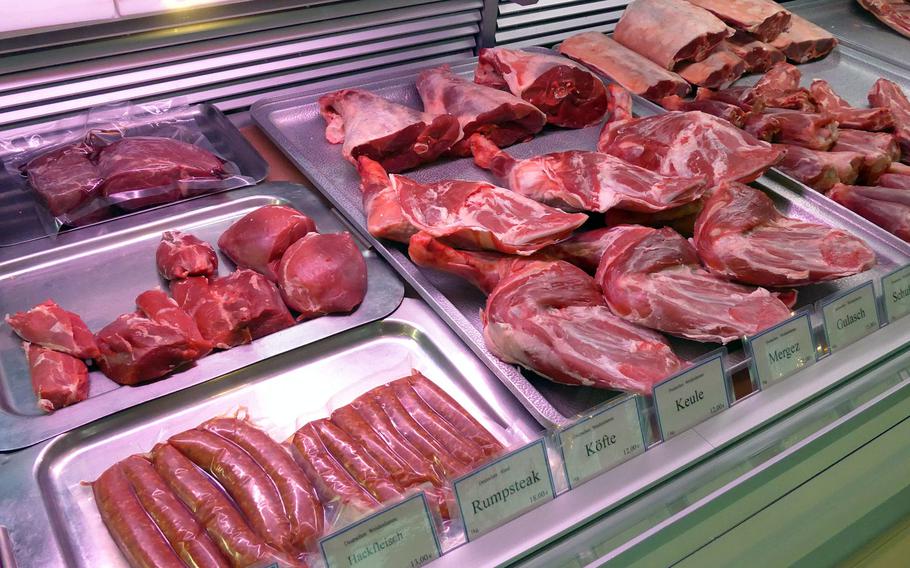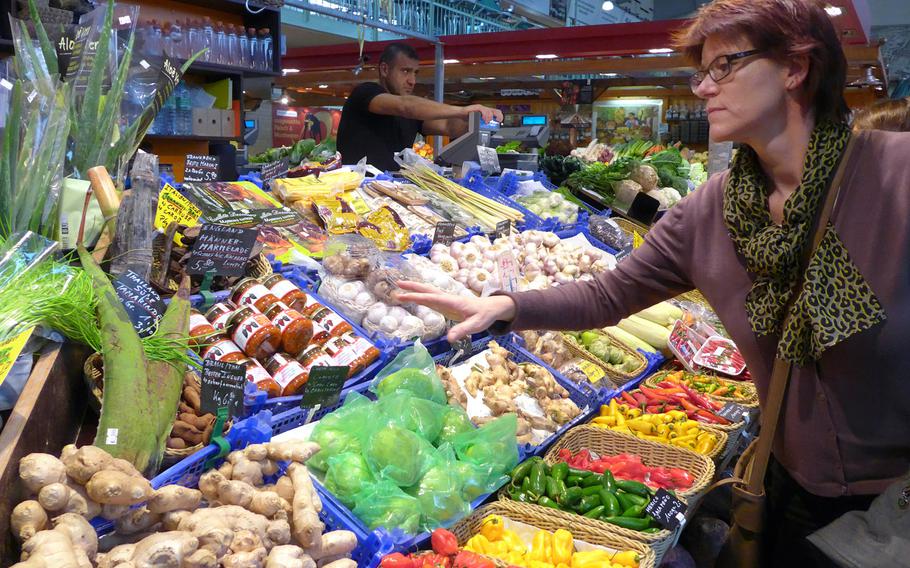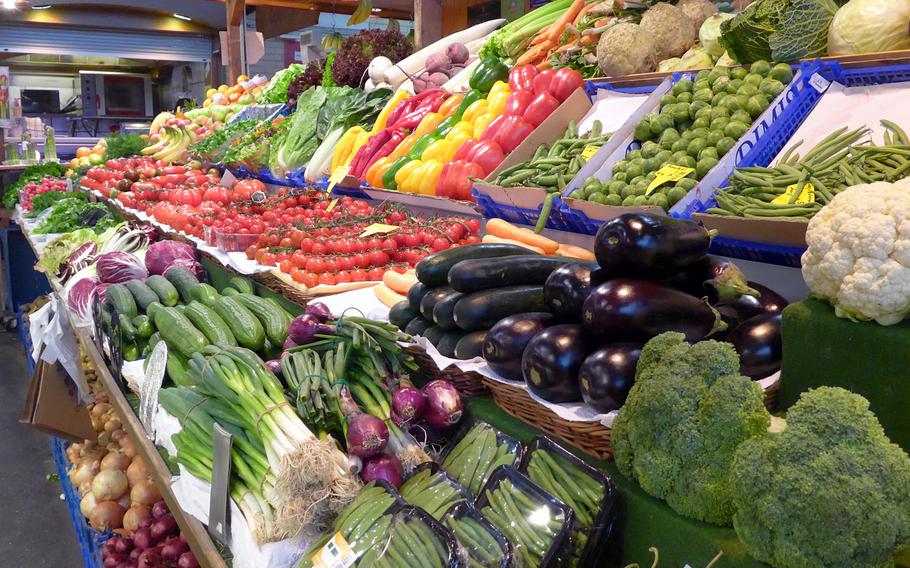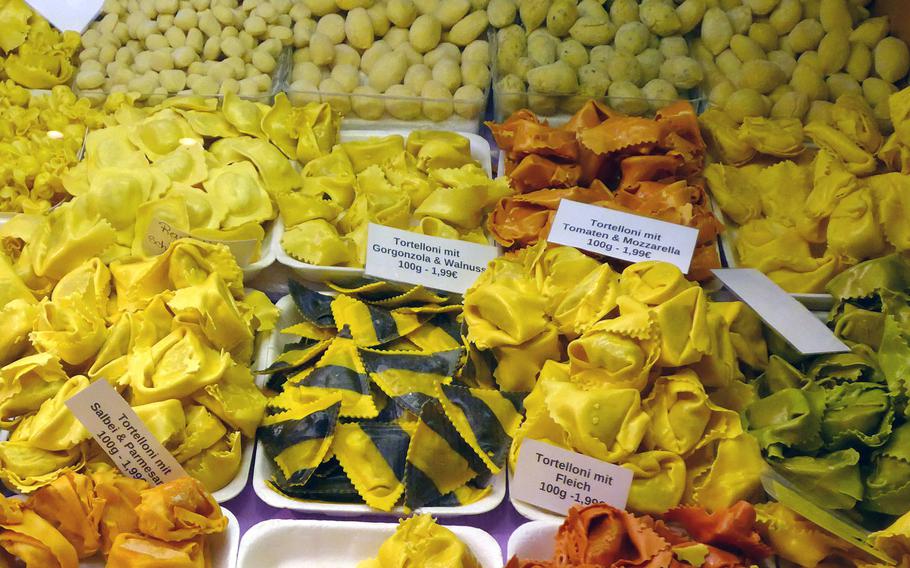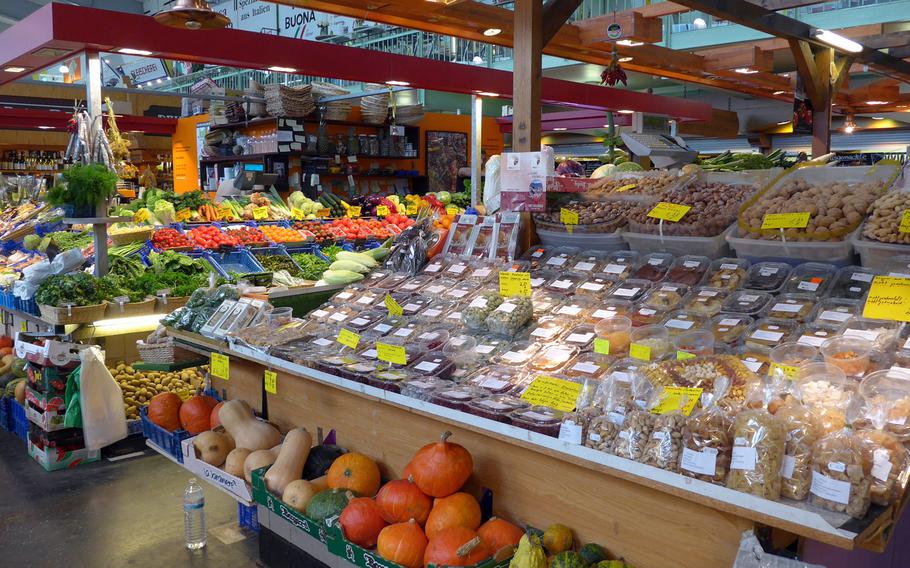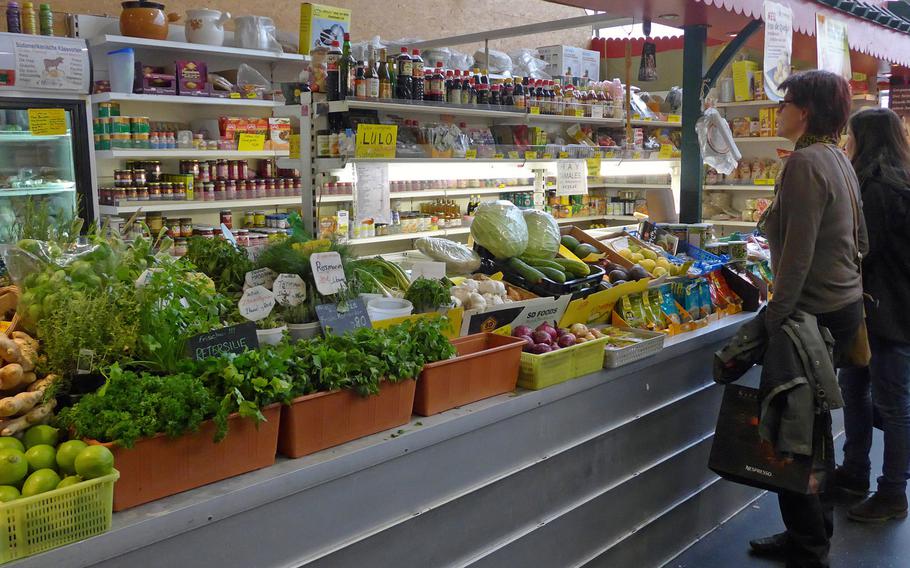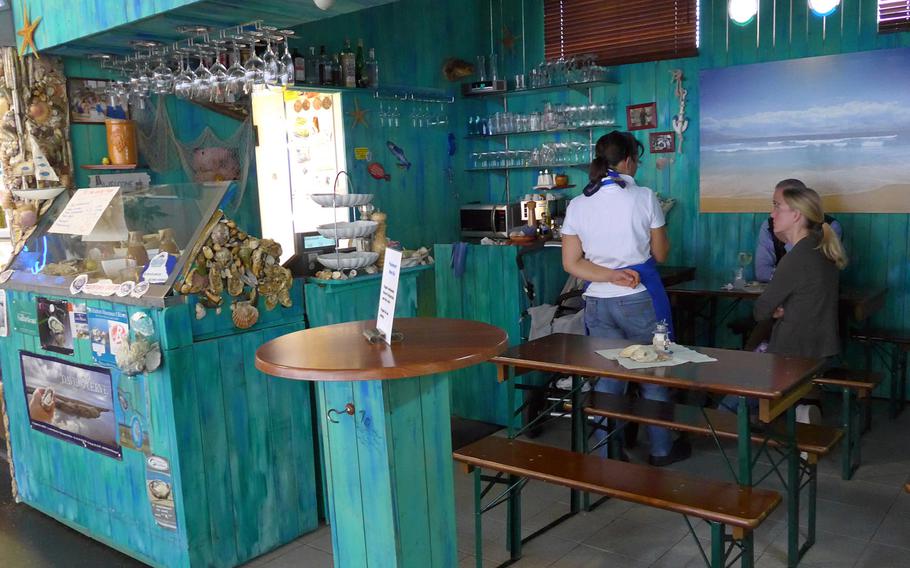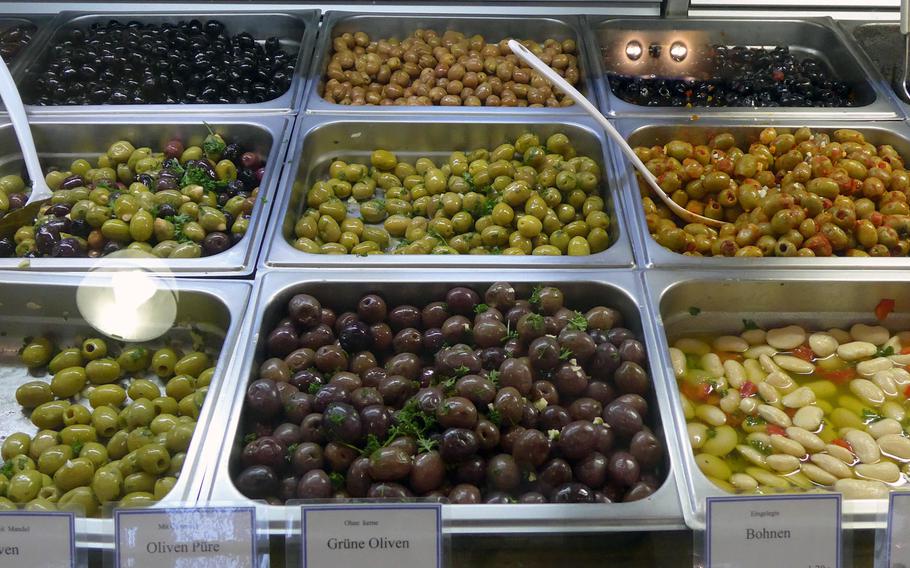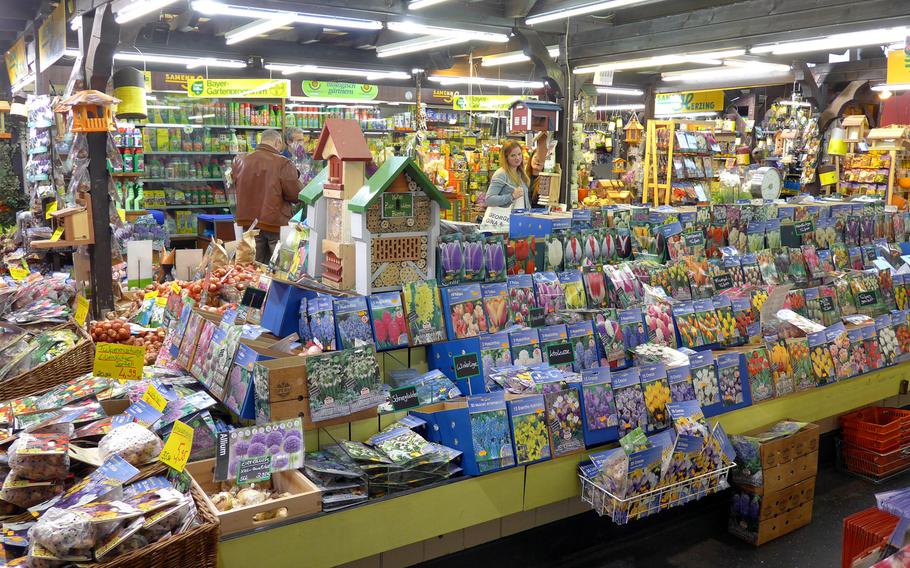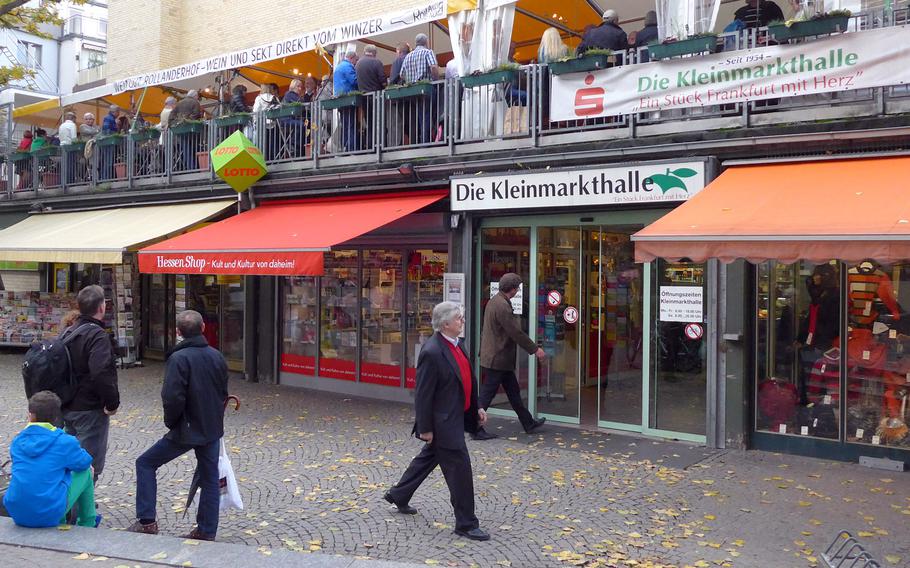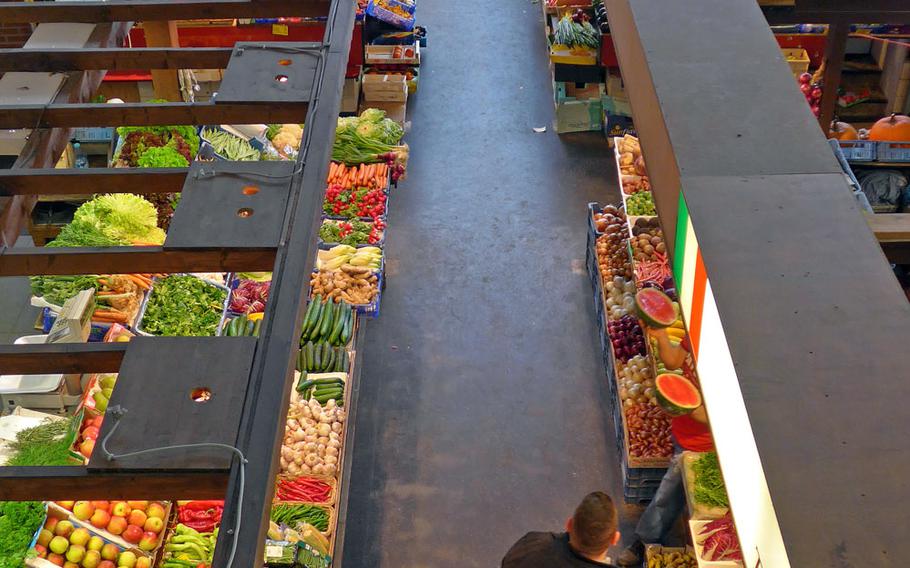 "Don't come here hungry."
Thus said the man walking in front of me as he showed a friend around the Kleinmarkthalle in Frankfurt, Germany.
Indeed, the sights and smells in this gourmet temple can be overwhelming, even if you are not hungry.
Imagine a culinary voyage that takes you nearly around the world. Here, in the city's downtown covered market, it's possible.
You can find just about any ingredient needed to cook recipes from around the globe. The merchants here sell fruits, vegetables, meat, poultry, seafood, dairy products, spices, herbs, coffee, tea and flowers.
The city's original covered market was built in 1879. It was destroyed in World War II, and in 1954 today's Kleinmarkthalle opened. It offers 1,500 square meters of space for 156 stands and 63 vendors under its roof.
Where it was once a place for local farmers to sell their produce, the Kleinmarkthalle today offers products from all four corners of the globe, and from many of its seven seas. You can find cheeses from France, Spain, Germany, Italy, Turkey and Greece. And they are made from cow, sheep, goat and buffalo milk.
There is manioc flour from Brazil, pistachios, caviar and baklava from Iran, dates from Israel, figs from Turkey, and guava from South America.
Need some nice, ripe avocados to make guacamole? Here is the place to buy them.
Have a favorite Indian, Chinese or Thai meal you like to cook? Chances are, the condiments you need are right here.
The butchers offer pork, beef, horse and lamb, while the poultry shops sell chicken, turkey, partridge, pigeon, duck and quail. Two fishmongers have stands there all week. On Friday and Saturday mornings, another joins them to offer fresh, live fish.
Vegetarians will also find plenty of ingredients to cook up their favorite meals. The greengrocers sell potatoes, turnips, carrots, beets, spinach, tomatoes, lettuce in various shapes and colors and collard greens, just to name some of the produce. And, of course, there is an abundance of fruit.
And to satisfy your sweet tooth, there is even a stand that sells fine Belgian chocolate.
Not only can you buy the ingredients for your next gourmet meal at the Kleinmarkthalle, you can also enjoy a scrumptious meal. Have fresh French oysters and a glass of chardonnay, followed by a dish of Italian pasta, a glass of wine and an espresso. Top it off with some Middle Eastern baklava.
If that is too much food, just have a good German sausage offered at many of the butcher shops that line the south wall. Try a Gref Völsing Rindswurst (beef sausage).
The world tour started here, so you might as well end it with a specialty from the city.
Just be sure to come hungry.
DIRECTIONS: Kleinmarkthalle is at Hasengasse 5-7 in Frankfurt, between the city's main pedestrian shopping street, called Zeil, and the Main River. By car, follow signs to the city center, then the parking signs for the Konstabler, Römer or Hauptwache parking garages. On the S-Bahn or U-Bahn, get off at either the Hauptwache or Konstablerwache stops.It is a short walk from both stops and there are signs pointing the way.
TIMES: 8 a.m. to 6 p.m. Monday through Friday, 8 a.m. to 4 p.m Saturday. Closed Sunday and German holidays.
INFORMATION:Bring euros. The merchants don't take dollars and most do not take credit cards.
Websites: kleinmarkthalle.com (English); kleinmarkthalle.de(German)