Foolish pleasures at Fastnaucht
---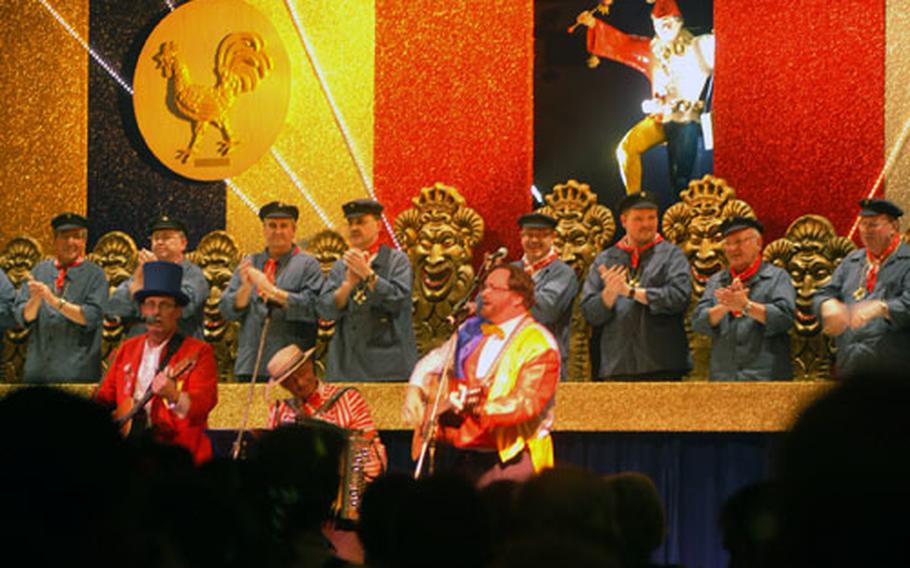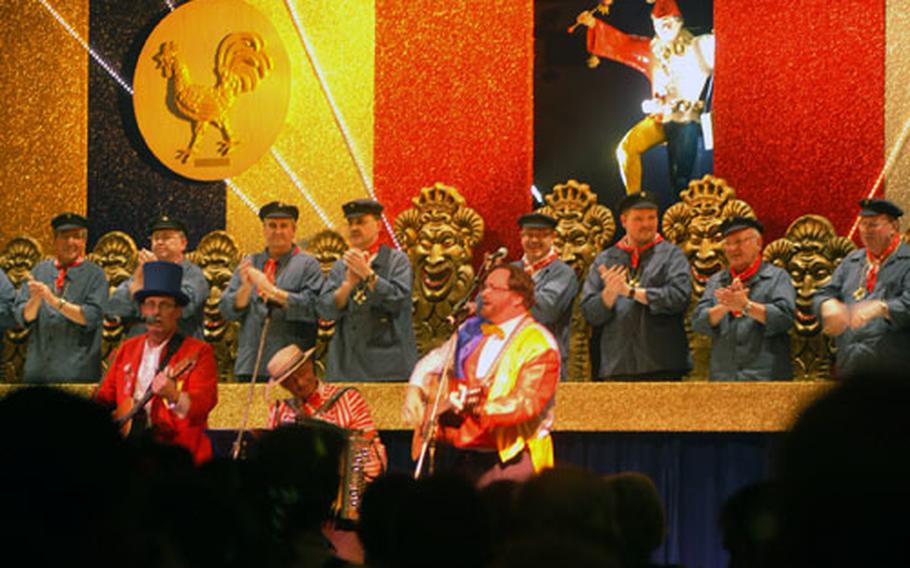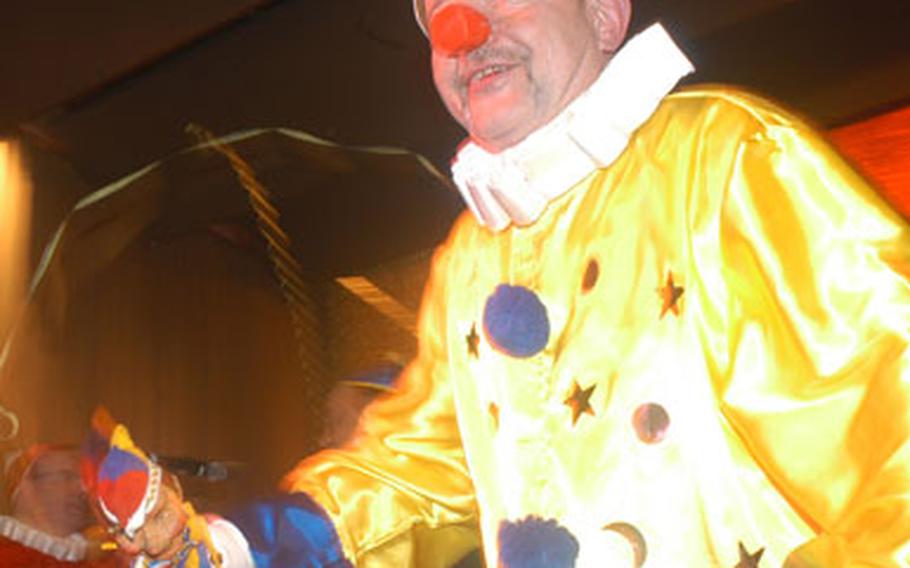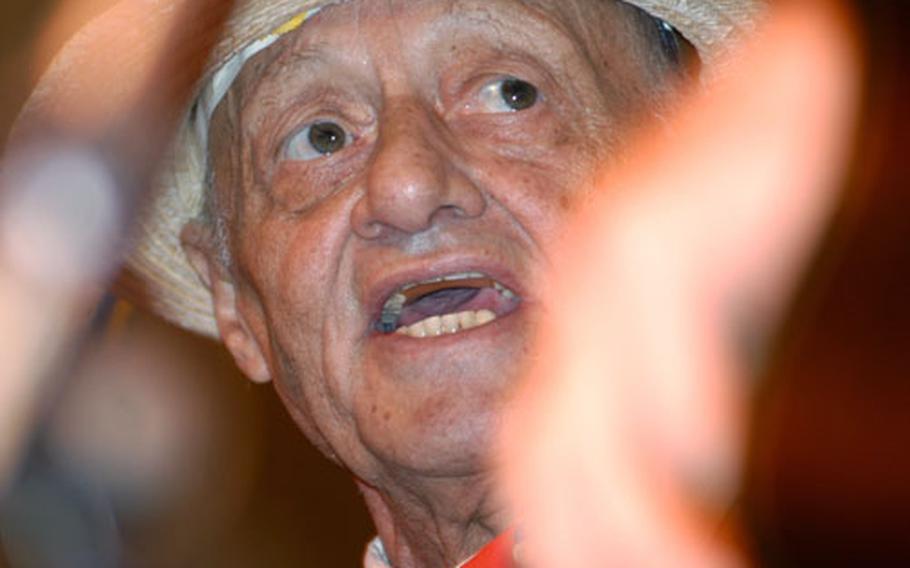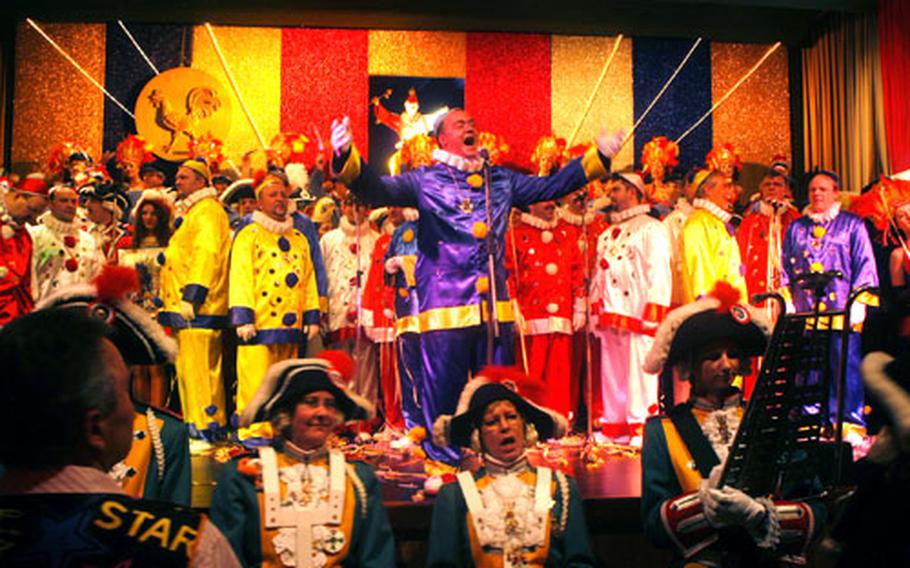 Helau! Helau! Helau!
An enthusiastic crowd roars the traditional Mainz Fastnacht greeting to a speaker at a local "fools session" — part of the carnival celebration in the Mainz suburb of Finthen, Germany.
It is one of the main events in the city's annual Fastnacht festivities, which culminate with the big parade on Monday.
A Narrensitzung, or fools session, is a spectacle staged before a drinking, singing and mostly costumed crowd. The session is a colorful mix of jokes, humor and political satire, performed at a rapid pace by individual speakers or groups, and interspersed with musical numbers and dance routines by beautiful women. (See Pages 28-29.)
It is a feast of the senses and, as with the Maskenbälle (masked dancing balls) and the big Rose Monday parade, there is no need to understand German to enjoy the atmosphere. Sure, you might miss the speeches, but your friendly table mates — everyone is friendly during carnival — will kindly help you understand some of the gags and jokes.
Similar events are held in many German towns, mostly on weekends before Ash Wednesday. The final one for the Mainzer Narren Club is this Saturday. Schedules for the various sessions are published in local newspapers, printed on street posters and listed on the Internet. Put the words "Fastnacht Sitzungen" and the name of your town in Google — and get ready for the fun.
Helau!
---
---
---
---