Feltre: Avoid the crowds and escape the heat in mountains, frescoes
---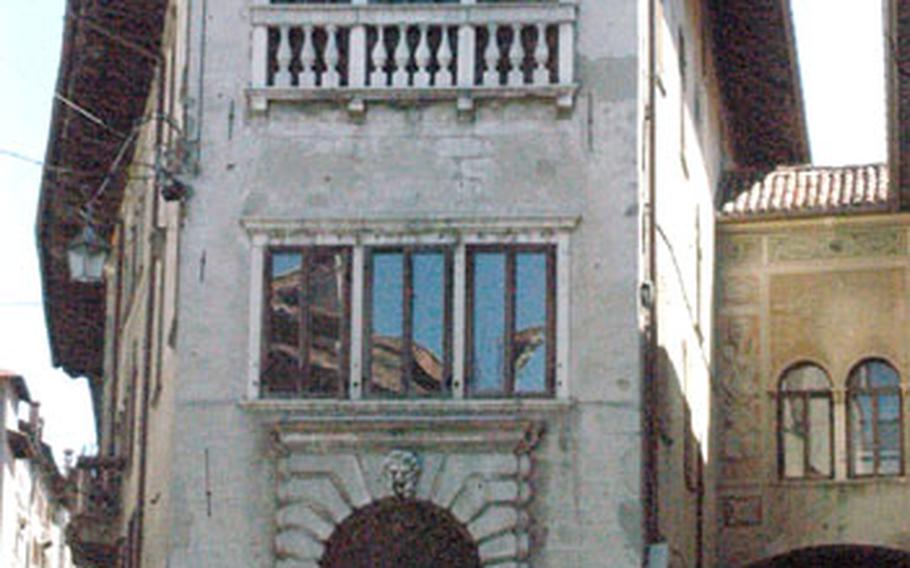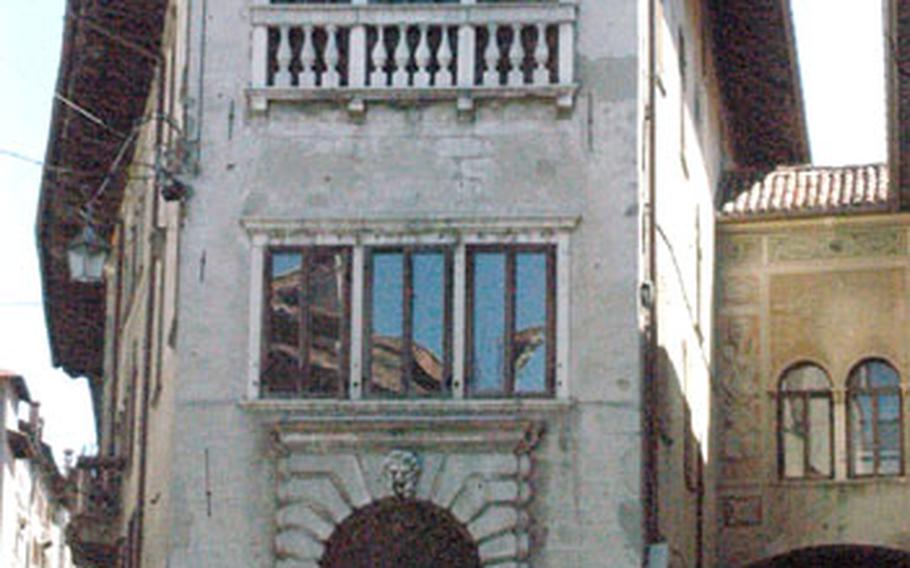 FELTRE, Italy — In the summer months, many Italians and tourists from northern Europe head to the beaches. So why not head to the mountains?
Feltre, a city of about 20,000 residents at the foot of the Dolomites mountain range, can be a good base for those interested in hiking or exploring a relatively cooler climate. And it boasts three museums for those more interested in staying inside and learning a bit about the local culture.
The city's origins date to a murky period before there was a Roman Empire. It eventually became a part of that empire, though, and was sacked several times by various tribes as Rome collapsed.
Treviso, which today boasts a much larger population, was a longtime rival. Feltre was under the control of Venice for several centuries. The city sent raw materials south and received a series of frescoed villas (and wealthy visitors) in return. Austrian forces occupied the city during World War I and German forces were stationed in Feltre in World War II.
All of those "invasions" left their mark on today's city.
Most points of interest are located within a walled section at the city's core. Aboino Castle sits atop the tallest part of the downtown area and rises above the main square, Piazza Maggiore. Both of the main streets of the old town pass through the square. Palazzo Della Ragione, a theater, is one of several buildings that line the square.
Those walking (uphill, of course) to get there will pass several buildings sporting frescoes on their exterior walls.
There are even more frescoes on buildings next to the city's cathedral, which sits a block south of the walled area. Its interior is sparsely decorated compared with many Italian churches, but huge columns support an unusually wide nave. Frescoes line the left wall near the main altar. A large painting detailing the birth of Jesus covers the other side of that wall.
Museo Civico (the civic museum) occupies a building in the northeast sector of the walled city near the castle. It features artifacts from the area as well as an art gallery featuring several renowned local artists. The Galleria d'Arte Moderna/Carlo Rizzarda is located in the northwest part of the walled town. It is centered on wrought-iron art and also displays paintings and sculptures from the 19th and 20th centuries.
Feltre was also once the seat of a bishop in the Roman Catholic Church and the Museo Diocesano di Arte Sacra, also located in the old town, details much of the area's religious history.
Sights in the city can easily be seen in a day with enough time left over for stops along the route. Small, picturesque towns dot the landscape in the province and frequently posted blue road signs point the way to larger cities for those who just like to wander (and occasionally get lost).
Know and go ...Directions: There are multiple routes to choose from if you're traveling from Aviano or Vicenza. From Aviano, take the SS-13 to Conegliano, the A27 to Belluno and the SS-50 to Feltre. Or keep going on the SS-13 through Conegliano and take the SS-248 toward Montebelluna and then the SS-348 to Feltre. From Vicenza, pass through Bassano del Grappa on the SS-248 and continue until the SS-348 and head north. Or take the SS-348 from Treviso. If traffic's not heavy, the trip should take about 90 minutes.
Times: The city's three museums (and many businesses) are closed Mondays. If you don't like tourists, that's the time to go. Otherwise, all three museums are open on Tuesdays and the weekends. The Civic Museum and Carlo Rizzatta Modern Art Museum are open from 10:30 a.m. to 12:30 p.m. and 4-7 p.m. Tuesday through Friday and 9:30 a.m. to 1 p.m. and 2-7 p.m. on weekends. The Museo Diocesano di Arte Sacra is open Tuesdays and weekends from 9:30 a.m. to 1 p.m. and 3-7:30 p.m. during the summer, and 9 a.m. to 1 p.m. and 2-6 p.m. from mid-September to mid-May. The cathedral is open from 7:30 a.m. to noon and 3-7 p.m. daily.
Costs: There is no entry free for the cathedral or other churches. Each museum charges a 4-euro entry fee (1.50 euros for students). If you're going to see at least two, get a ticket that's good for all three for 6 euros.
Food: You could spend more than a day in the area just sampling different local specialties. There are several types of cheeses produced in the province of Belluno. Pork sausage and beef are common meat dishes. Polenta, a big regional dish, is also popular. Various beers and wines are equally available in this region that blends Germanic and Italian cultures.
Information: The local tourist office is located in the southwest corner of the walled old town. Very little English is spoken (try Italian, French or German). There are maps and brochures for English speakers, though. Phone: 0439-2540. E-mail: feltre@infodolomiti.it
— Kent Harris
---
---
---
---