Extremadura: Region in southern Spain mixes history, natural splendor
by
David Cawley
September 28, 2006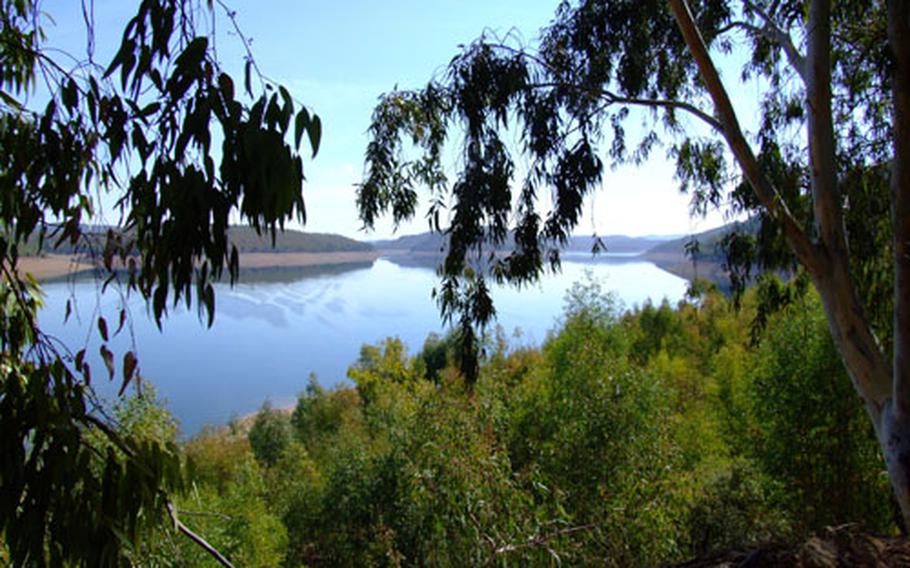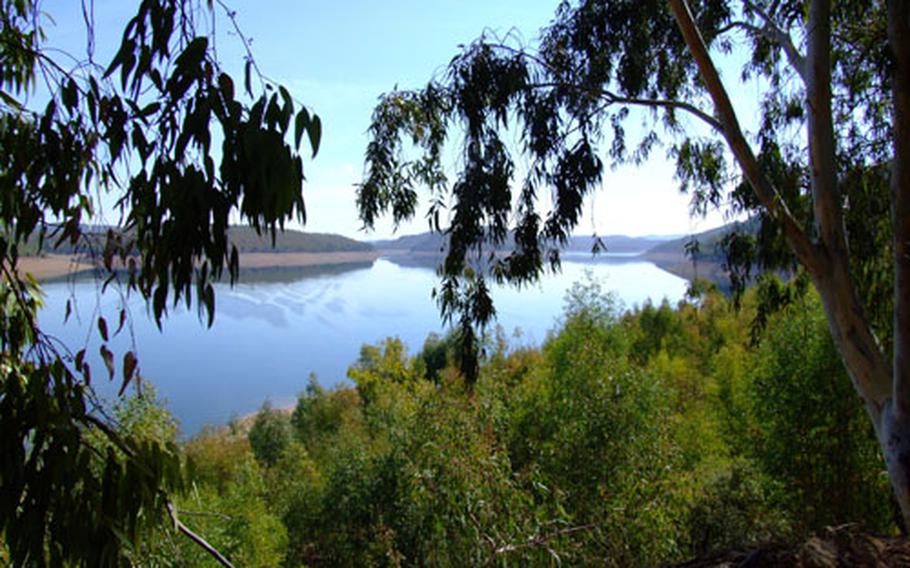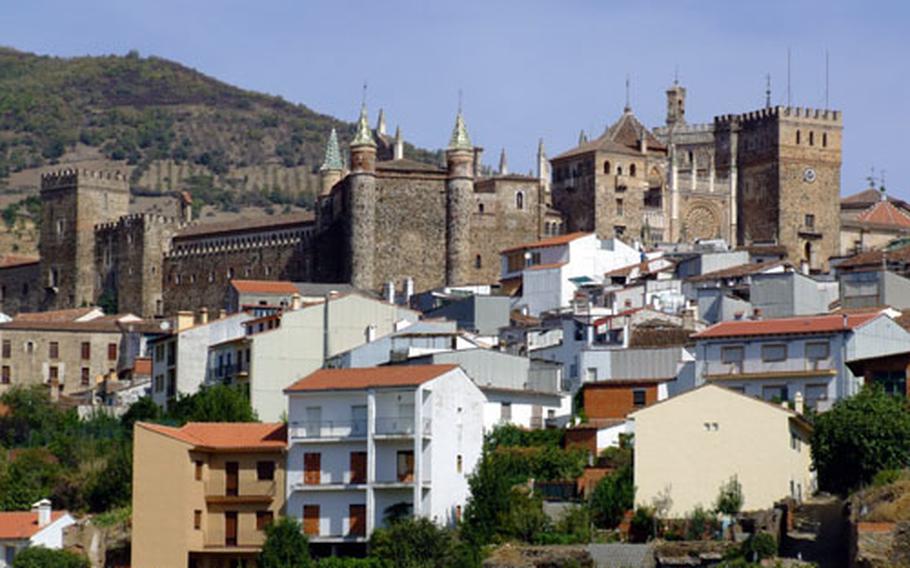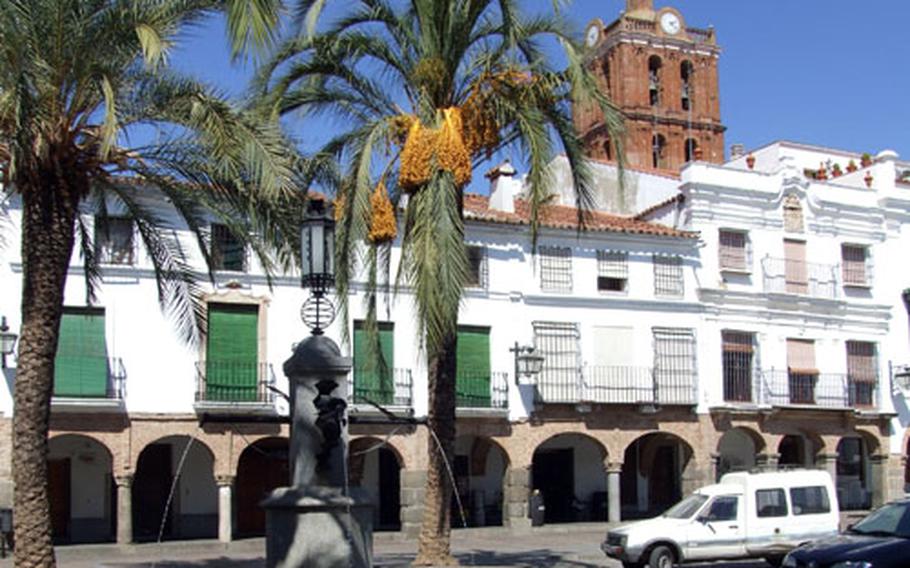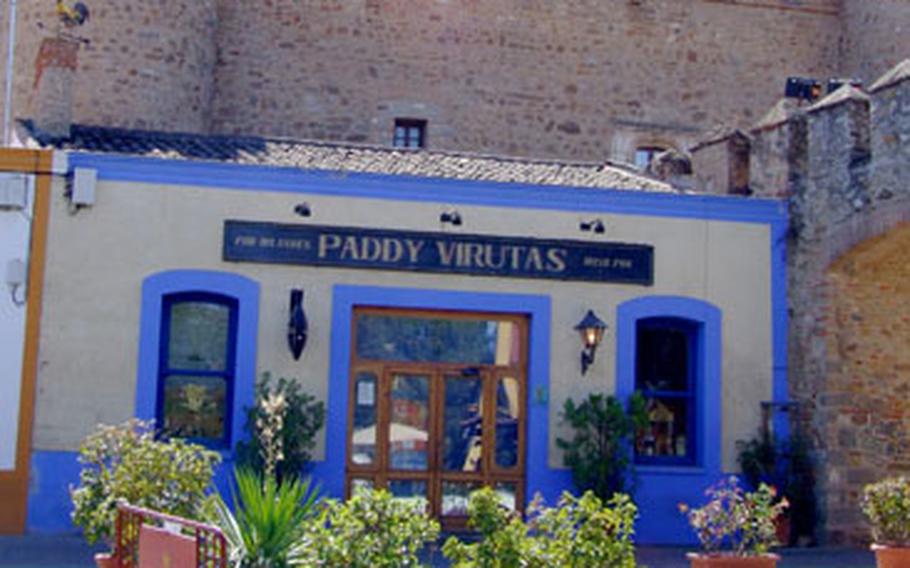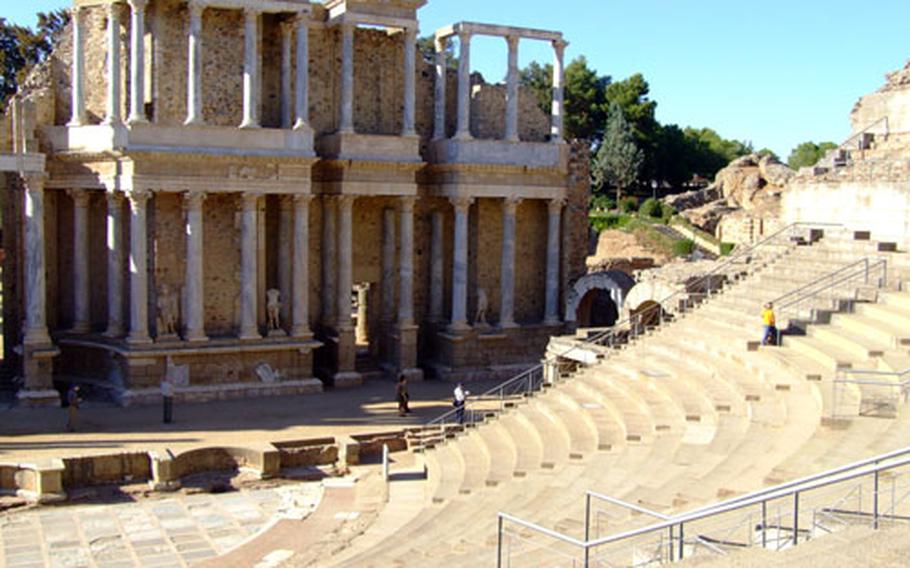 Extremadura was once famous throughout the civilized world.
The region in what is now southern Spain was known for its mineral wealth, as a center of Roman government and recreation, and later as birthplace of some the most famous conquistadors of the New World.
These days, the area — which borders Portugal on the west and Andalusia on the south — is relatively unheard of beyond Spain and Portugal. But for those with a real sense of exploration, its remoteness makes it a fascinating destination.
Large bodies of water, including La Serena, the second largest lake in Europe, are scattered across the region and are fed by the Tagus and Guadiana rivers. Anglers are drawn by more than 21 species of fish, including pike, rainbow trout, catfish and carp. Hunters seek wild boar and deer on managed estates, along with rabbit, red partridge and wood pigeon. Once endangered, lynx, otters and wildcats are thriving again in the area's national parks.
Boating, skiing and windsurfing are popular activities here for Spanish and Portuguese looking to escape the big cities. Others go for horseback riding, hiking and cycling — or simply to breathe the unpolluted air.
A good base from which to explore the region is Zafra.
The small, tidy town is famous for its September Feria. The weeklong fiesta, called the International Ranchers Fair, swells the town's population of 15,000 to upward of 1 million, and even by Spanish standards is quite a party. This year is the 553rd edition.
Zafra is just off N-630, the main north-south road that runs through the region and connects it with Seville. Lack of time forced me to drive this route rather than taking the region's back roads.
Still, I got a good look at the varied natural landscapes: the forests and scrublands of the Sierras of Monfragüe Nature Reserve; Las Dehesas, a 20-square-mile protected area for ancient oak trees and the cranes and storks that stop there; and the nearby barren plains of Cáceres.
In the center of the region is the Sierras de Montanchez mountain range, offering hikes along narrow paths created during the Roman and Moorish occupations. These well-maintained routes are mostly used now to carry farmers and their donkeys to almost inaccessible vineyards in deep gorges and hidden valleys.
The trails are a good introduction to the area. Walking along them, says resident Pippa Sharman, gives visitors "a chance to see how rural life is still very much alive in this part of Extremadura, how the olive and fig groves are tended."
Some 500 years ago, the land produced something else — an unusually large number of adventurers who gained fame and fortune by pursuing land and riches in the Americas in the name of Spain. Hernando Cortez, from Medellin, conquered the Aztec empire. Francisco Pizarro, from Trujillo, did the same to the Incas. And Francisco de Orellana, from the same town, explored the Amazon in his quest for the El Dorado, mythical city of gold.
Strangely, for a land of explorers, residents of some of the more remote villages residents supposedly used to hide from strangers. These days, while visitors are not always expected, they are welcome.
On entering a bar or restaurant, a tourist is likely to be greeted with a cheery "Hola" from not only the proprietor but also the other customers.
Except for Badajoz, the largest city and site of Extremadura's small and only airport, all the sizable towns are worth seeing. The first after leaving Zafra and heading north is Merida. It boasts the most remarkable collection of Roman buildings in Spain and is often said to rival Rome in its quantity and quality.
Built in 25 B.C. as a retirement complex for high-ranking soldiers, the condition of the remnants 2,000 years later is phenomenal. A still-used 60-arch bridge, an amphitheater, palaces, temple, forum and aqueducts are all open for the public to explore.
The first impression of Merida through the gates of its former Alcazaba — a small Moorish fortress — was of a large construction site peppered with excavations and random stone piles. But on closer inspection, this seemingly neglected refuse turned out to be the remains of Roman columns, pillars and, most startling of all, large slabs of tiled mosaics stacked carelessly against one another.
I had hoped that given the vast ruins visible here, the chance of finding an odd Roman coin or two would be good.
"You must be kidding!" local resident Juani Hernandez exclaimed when I asked. She said the majority of Merida's Roman treasures that are not already in the town's National Museum of Roman Art is hidden inside private homes.
People quickly learned that if they found anything from Roman times, it was best to keep it a secret, she said. If such a find became public, it was very possible the government show up, pay the family to move, demolish the dwelling and start digging.
Continuing north, about a two-hour drive from Zafra, is Caceras. Granted World Heritage status for its grand stone palaces and mansions guarded by thick Moorish walls, the old town is still very much lived in and in full working order — giving it an authentic feel.
Other towns worth a visit include: Guadalupe, to the east, a regular haunt of the Spanish royal family and a beautiful and imposing monastery that has been a place of pilgrimage for centuries; Trujillo for its cobbled streets and preserved ancient buildings; and Plasencia, founded in the 12th century on a dizzyingly high gorge overlooking the Jerte River.
David Cawley is a freelance writer and photographer living in England.
Know and GoGetting to Extremadura, Spain
By car: The N-630 highway runs north-south through the center of Extremadura. The NV/E90 motorway runs east-west between Madrid and Badajoz on the Portuguese border. CarJet is an inexpensive car-rental company with offices in many Extremaduran towns. Details at www. carjet.com.By air: There is no international airport in Extremadura, but most major carriers fly into the Lisbon airport, about a two-hour drive away, and into Madrid, about 2½ hours to the east. Seville to the south has services from Munich, Frankfurt and Düsseldorf in Germany, Milan, Italy, and Paris. The Badajoz airport serves Madrid and Barcelona.By rail: There is train service from Madrid to Merida. The rail line's Web site is www.renfe.es/ ingles.Where to stay
In the north: Parador de Caceres, Ancha 6, 10003 Caceras; for details call (+34) 927-2117-59, or see www. parador.es.Central region: Veladu Merida, Avenida Princesa Sofia, 06800 Merida; (+34) 924-3151- 10, www.veladahoteles.com.In the south: Huerta Honda Hotel, Lopez Asme 30, 06300 Zafra; (+34) 924-5541-00, www.hotelhuertahonda.com.The Finca al-Manzil on the slopes of Sierra de Montanchez is a rural hotel dedicated to responsible tourism, organized hikes, horseback riding and other activities; www.finca-al-manzil.com.For budget accommodations throughout Extremadura, see www.hostelz.com.
Climate
Extremadura's weather is as extreme as the land: blistering- hot summers and cold winters are the norm. In July, the average high temperature is 105 degrees Fahrenheit; in January the average high is around 28. A good time to visit is spring and autumn, although this varies depending on the particular geography of the area — whether it is in the mountain or plains.
Events
One of Spain's biggest festivals, the Feria, takes place in Zafra during the last week in September. The centuries- old farmers market has taken on such epic proportions that there are two certainties each year: coverage will be on national TV, and getting a room in or around the town is almost impossible during the event.
Both the big and small game seasons start in early October. The small game ends early February, big game concludes at the end of the month.
More information
A good source on Spain, including history, culture and tourism guides is www.in-spain.info. For information on Extremadura, including accommodations and other links, see www.extremaduravista.com; and for an online photographic gallery of the region, see www.adenex.org.
— David Cawley