Everyone, families included, will find fun at Oktoberfest
by
Charlie Coon
September 7, 2006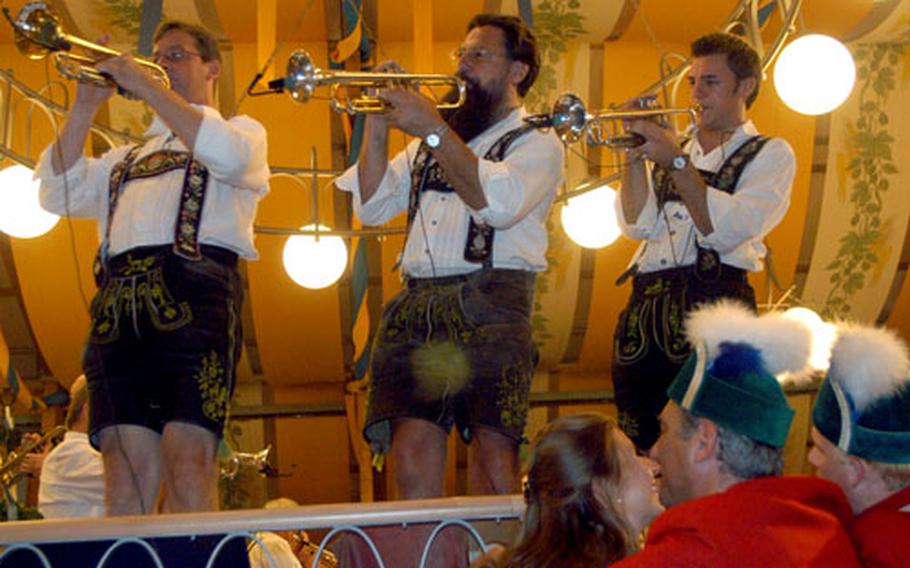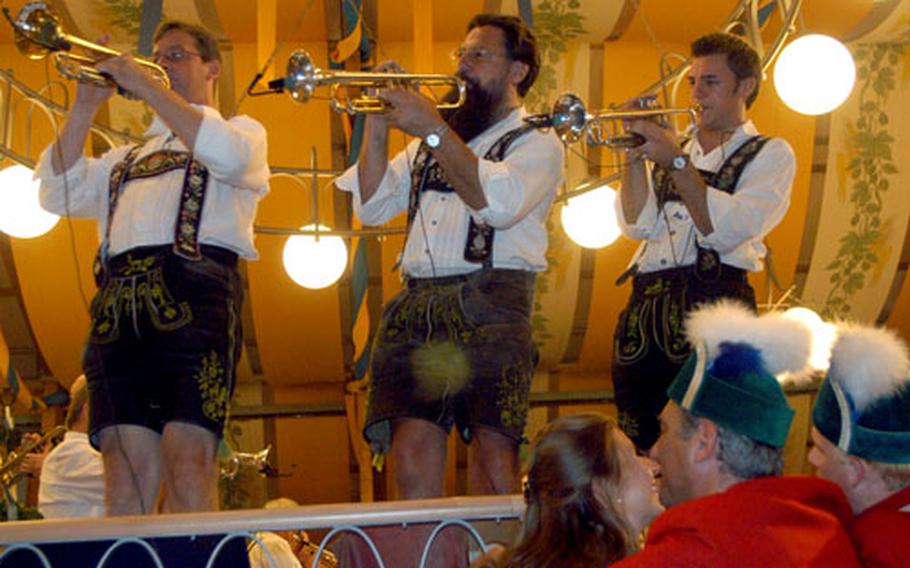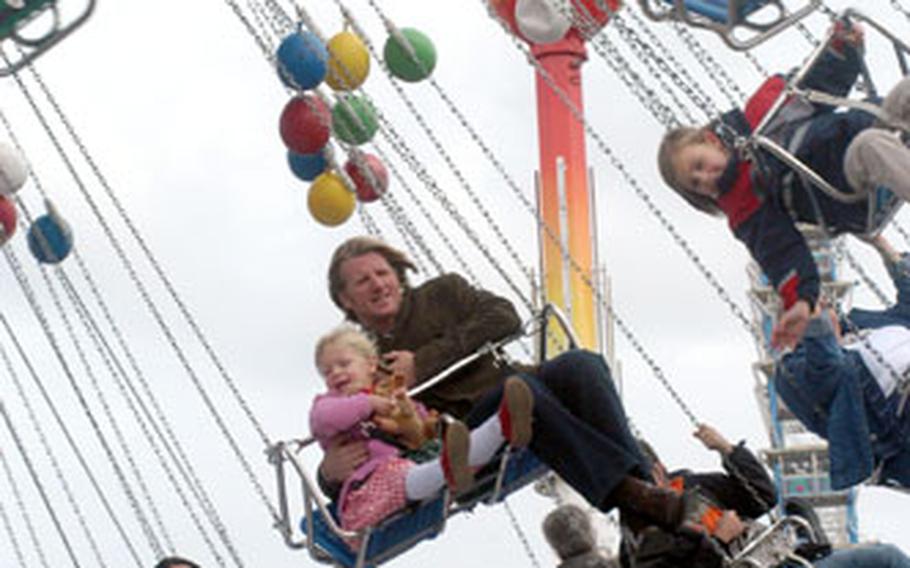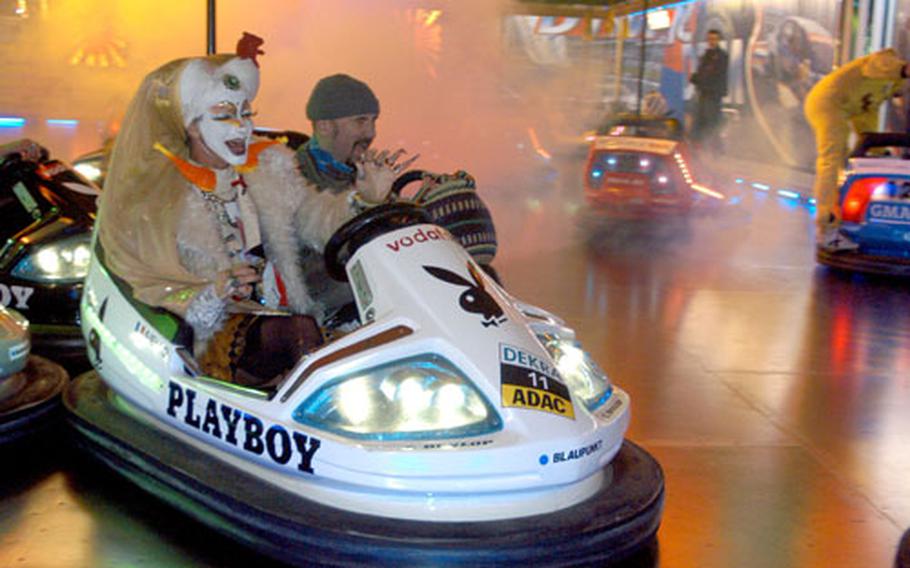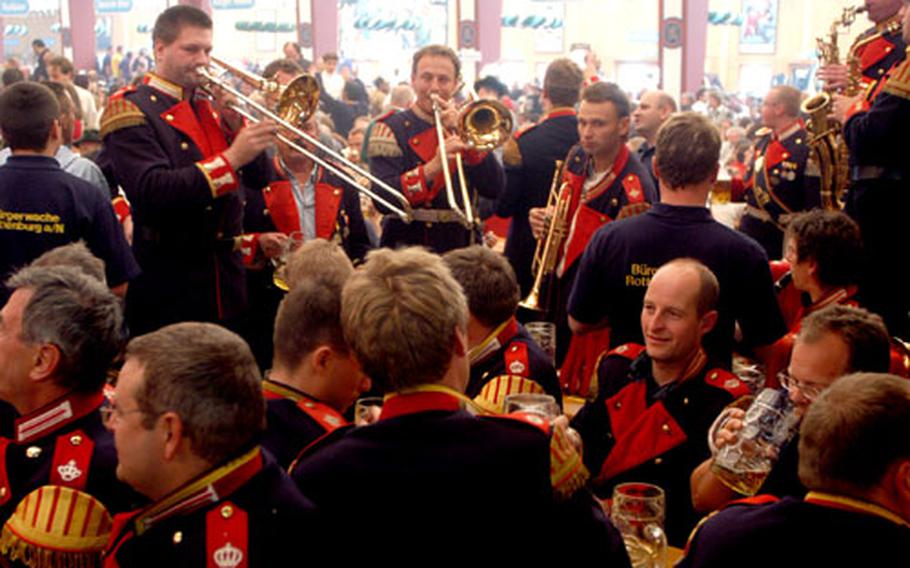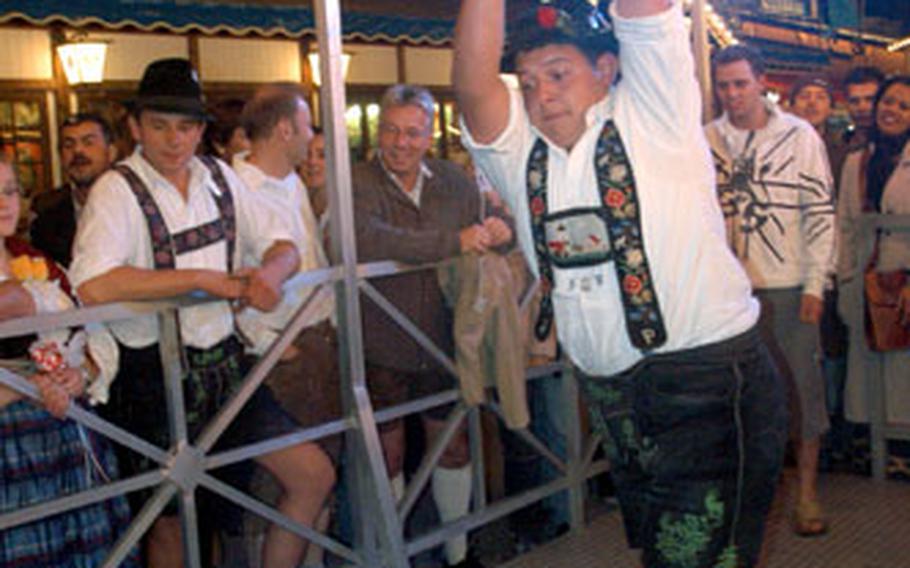 Oktoberfest. Like a big frat party, right?
Kind of.
Yes, there are huge festival halls known as "beer tents" filled with partiers of all ages who sing and dance and wear silly clothes. And beer is served, most definitely; about 6.1 million liters in 2005, according to festival officials.
But Oktoberfest is a lot like a state fair, too. There are bunches of rides, including some outrageous ones, plus games and vendors, and even a decent selection of haunted houses. Sure, the carnival barkers are barking in German. But, hey, it's in Munich, not Iowa.
Bottom line: Oktoberfest has both a great carnival atmosphere that's family-friendly and ample venues for those seeking to join in on an international beer bender.
This year, the festival runs from Sept. 16 until Oct. 3. Admission is free and so is the pageantry, including parades on many of the days, usually in the morning. Everything else costs euros.
Adventure-seekers can try high-speed, high-altitude rides the likes of which are rarely seen at the county fair back home.
Those chairs that hang by chains, spinning around like a merry-go-round? Try it at more than 100 feet in the air and hope the chain doesn't break. There are several roller coasters, and the Freefall speaks for itself.
But the ultimate ride is the Cyberspace, back at Oktoberfest for a second time. This giant pendulum rocks riders back and forth, higher and higher into the sky, like a kid being pushed on a swing set. Finally it reaches its 150-foot zenith and goes over the top, sending riders plummeting face-first to the earth and back up again, then plummeting and back up again.
Afterward, blown-away riders stumble out of their seats. A G-force of 4-6 will do that.
"That was amazing, [expletive] amazing," one Aussie said last year as he wiped away his tears.
"It's worth it," Petty Officer 3rd Class Jeremy Turman of St. Mawgan, England, said after paying 7 euros for the experience.
"These rides seem more dangerous than any in any country we've been in," he added.
There are a few new features this year, according to fest spokeswoman Gabrielle Papke, including a new haunted house and a water-raft ride that is nearly 70 feet high.
Not that Oktoberfest needed more attractions.
For many, the main draw is the festival's 14 beer tents. Most hold from 5,000 to 10,000 people, inside and out. Three of the tents serve alcohol-free beer.
While people can go to the fest for free, once inside it's easy to blow money.
Last year, a 1-liter beer topped out at 7.20 euros (this year a Mass will range from 6.95 to 7.50 euros), and rides cost between 1.50 and 7 euros. Sausage or fish on a roll and other food offerings run between 2 and 5 euros, while inside the beer tents, full meals of oxen or schnitzel plus side dishes cost 8.50 euros and up. Games of chance were 2 to 3 euros.
There is so much to see, one doesn't need to spend a thing to have a great time. Budget-minded people could probably even bring in their own food and drink.
Munich isn't down the street from any U.S. installation.
So servicemembers, dependents and U.S. civilians have to travel to the festival grounds, the Theresienwiese, to join in the fun. But it's doable.
Hanau, Bamberg, Giessen and Baumholder are among the military communities offering bus trips through Morale, Welfare and Recreation. USO offices, such as the one in Wiesbaden, are also organizing trips, as is the Edelweiss Hotel and Lodge in Garmisch.
For those who have cash or credit and are less constrained by time, Munich is quite reachable by train or car.
Hotel rooms are hard to find but usually available with some searching. They won't be found next door to the festival, and this time of year, they might be expensive. Public transportation or taxis can get you from the hotel to the fest.
The outdoorsy who have a few days off can try camping at the nearby site in Munich-Thalkirchen. There one will find young people from all over the world — passed out. The camping is all-inclusive; tents can be rented. Check ahead for availability. And be prepared for rain.
Beer serving times are 10 a.m. to 10:30 p.m. weekdays, 9 a.m. to 10:30 p.m. Saturdays, Sundays and holidays. The tents close at 11:30 p.m. daily, but two wine tents stay open until 1 a.m. Weekdays at Oktoberfest are usually less crowded than weekends.
Know and Go
Picture a mosh pit with benches, tables and people hoisting heavy glass mugs filled with beer.
Yes, it's a recipe for disaster, or a least a black eye and stitches.
But since beer is what makes Oktoberfest famous, a visit to a beer tent is almost mandatory for those who enjoy the timeless mixture of malt, hops and water at the yearly festival.
With some preparation and a certain state of mind, newcomers can survive and thrive amid the singing and toasting. And there's nothing quite like a great night at Oktoberfest.
The good news: Almost everyone comes to Oktoberfest to have fun. Throw in some music, singing, swaying and beer, and a kind of nirvana sets in among the 5,000 or so people inside one of the 14 beer tents.
If it is possible for several thousand people under one roof to love each other simultaneously, this is the place.
For those who wish to enjoy a slightly lower-octane version, visit one of the tents during the daytime. The music, food and unabashed joy will be abundant, but the chances of encountering a braying idiot are greatly decreased.
Now for the hard truth.
This probably won't come as a shock, but the later it gets, the drunker the people become. It's a good thing they stop pouring beer inside the tents at 10:30 p.m. or else some of the celebrants would surely end up dead, either from alcohol poisoning, getting brained by one of those 1-liter glass mugs — each of which weighs a couple of pounds empty — or from falling off a bench and hitting their heads.
There are other ways to suffer as well. One can be placed in a choke hold by a beefy bouncer who takes perverse pleasure in beating up rowdy drunks, or one can get nailed by that time-honored favorite, drunken driving.
So here are some survival tips for a successful night in the tents:
• Be ready physically. That means having food in the stomach, and there are plenty of choices to be purchased at the festival. Topping off with water would also help, but don't expect to find any at the festival, so take your own or buy a bottle or two at one of the nearby stores. And get a good night's sleep before getting started.
• Be ready emotionally. Expect to be jostled. So many drunken people can't be crammed into one space without bumping or crashing into one another. Drunk people lurch through the crowd. Partiers will clang beers and yell, "Prost!" which sometimes causes beer to spill and glass to break. Be prepared to go with the flow.
• Dress properly. Oktoberfest has an almost-anything-goes attitude, and that goes double for clothing. Crazy T-shirts and hats are in abundance. But wear proper shoes, especially inside the tents. Your tootsies will not be happy in sandals or other open-toe shoes while wading through broken glass and spilled beer, or when stepped on by a 250-pound Bavarian.
So look out for one another — and have fun.
Click here for a map showing the layout of the beer tents.
For more details on Oktoberfest, assistance in finding accommodations, and information on reservations at the beer tents, go to the Web site www.oktoberfest.de and click on the link for English.
— Charlie Coon