European 'holiday villages' are like campgrounds with cottages
by
Peggy Sijswerda
October 13, 2005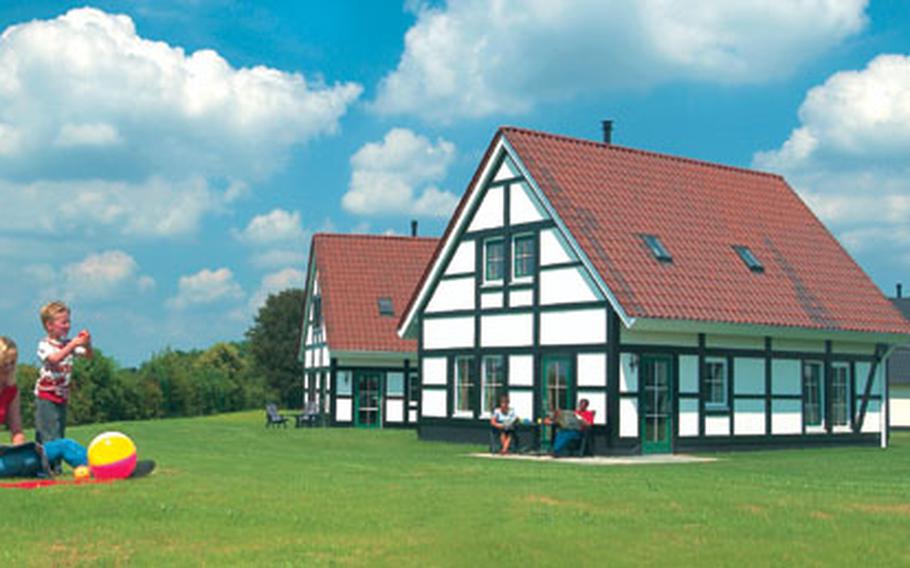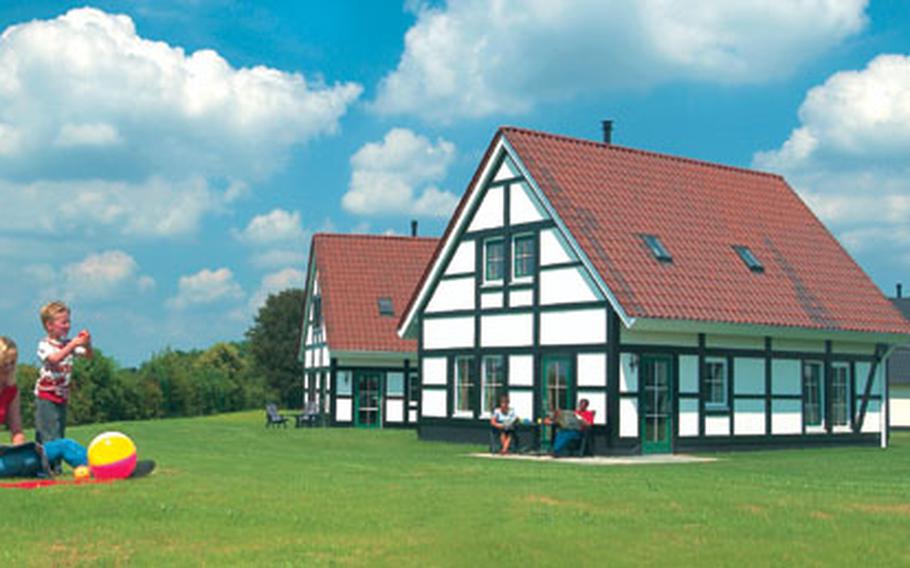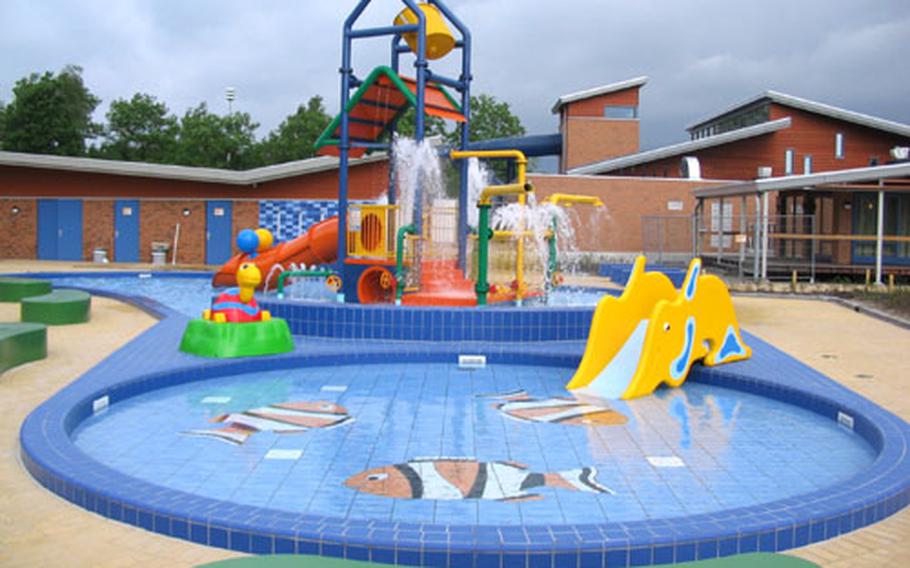 As soon as we step into our rented bungalow on the North Sea coast of the Netherlands, my 7-year-old son, Ross, takes off through the house like a tornado, returning with shining eyes and a big grin.
"There's toys in my room and puppets and rubber duckies in the bathtub, so can I take a bath now?" he asks.
My husband Peter and I look at each other and smile. This will be a good vacation.
We're in Park Zandvoort, a bungalow park about an hour west of Amsterdam. It's the third time we've stayed in one of these European parks, and we're convinced that they're perfect for families who want a safe, comfortable place to vacation.
Also known as holiday villages, bungalow parks are similar to campgrounds in layout and ambience. Instead of tents and trailers, however, accommodations include spacious cottages and apartments. The parks offer lots of amenities as well, including indoor swimming pools, playgrounds, miniature golf and planned activities, to name a few.
Bungalow parks are usually open year-round with summer and holidays the busiest times. Prices vary depending on the time of year, but can be quite reasonable. We often go during June, which is a bit cheaper than the high season of July and August.
For example, at Landal GreenPark's Het Roekenbosch, a park near the German border, our three-bedroom wooden chalet- style bungalow costs 535 euros (about $646) for a week in June — a real value compared with European hotel rooms in both cost and size. During the off-season, prices are even more affordable, dropping to as low as 400 euros per week. Most parks offer long weekend and midweek stays as well.
Bungalow parks provide much more than roominess and value. They promise peaceful settings with lots to do for children. Scott and Jasper, our older sons, love the sense of freedom and adventure in bungalow parks. They befriend Dutch children, play soccer, ride bikes and participate in organized activities, such as bingo and arts and crafts. All five of us enjoy peaceful hikes on nearby trails and quiet country roads, where pretty-as-a-picture scenes unfold around each bend.
Having a fully equipped kitchen is a boon for traveling families. You can learn much about a place by eating the local food. Just like the Dutch, we shop in the village markets every day. We crown our table with lovely fresh fruits and vegetables from the groentenwinkel, delicious breads from the bakker, meats from the slagerij, and colorful flowers from the bloemenwinkel.
Our cozy bungalow at Park Zandvoort, part of the Center Parcs chain, is surrounded by sand dunes and sea grasses. We're staying in a Kindercottage, a bungalow that features everything a family with young children needs: cribs, baby bath tubs, high chair and lots of toys. Ross can't wait to plan a show in the puppet theater.
Another amenity he loves is the Tropical Swim Paradise. This indoor pool, a signature amenity in most bungalow parks, is housed under a huge dome and offers fountains, slides, a wave pool and hours of fun for kids of all ages.
Also inside the climate-controlled dome at Park Zandvoort are a restaurant, a grocery store, a toy shop and a snack bar. Entertainment is scheduled periodically each day on a stage in the center of the dome. Whether it's swimming in the pool, watching a magic show or listening to a trio play music, there's a lot for families to do inside when the weather doesn't cooperate.
In fact, during our four-day stay on the North Sea coast, the weather was decidedly uncooperative. Each morning we woke to cold wind and rain, not exactly what we expected in late June, but that's what we got. Luckily, Park Zandvoort is close to a number of cozy towns where shopping and visiting museums offer an escape from the bad weather.
Cars are not allowed in most parks. Instead, everyone parks in a convenient lot and walks in. While some may find this rule difficult to accept, we find it contributes to the peaceful environment of the park. Not having cars rumble by every few minutes keeps things quiet and ensures the grounds are safer for children on bikes and on foot.
In fact, it's the safe, serene feeling we experience that stands out the most from our bungalow park stays. And when you're on vacation with kids, that's a priceless experience, one to be savored.
Peggy Sijswerda is a freelance writer living in Virginia Beach, Va.
Know & Go ...Both Landal GreenParks and Center Parcs have Web sites with information in English: www.landalgreenparks.com and www.centerparcs.com.
GreenParks
Here's a sampling of Landal GreenParks. While most are in the Netherlands, a few are scattered farther abroad:
The Netherlands
• Landal Landgoed 't Loo — This park in the province of Gelderland features a lake for swimming and boating, as well as an indoor pool and bowling lanes. The large brick bungalows look typically Dutch with tiled roofs and are stylishly furnished.
Czech Republic
• Landal Marina-Lipno — This park in southern Bohemia is about 120 miles from Prague and offers excellent rates in the off-season. On a gorgeous lake, the park offers boating in the summer and skating in the winter. Both downhill and cross- country skiing also are available nearby.
Austria
• Landal Rehrenberg — In Salzburgerland, this all-season park features chalet apartments that dot the mountainside. Skiing, hiking, golfing, mountain-biking and horseback riding are among the many activities available in the region.
Center Parcs
Center Parcs are found in the Netherlands, France, Belgium, Germany and England. Here are a few to consider:
The Netherlands
• De Eemhof — This park, about 30 miles from Amsterdam — offers a Mediterranean ambience, a huge Tropical Swim Paradise, as well as sailing and windsurfing on a nearby lake.
• Port Zelande — In the southwest corner of the country not far from the Belgian border and close to gorgeous North Sea beaches sits this huge park, which also has a Mediterranean theme. Activities include indoor mini-golf, a Tropical Swim Paradise and a Kids' Club.
Germany
• Park Hochsauerland — In Germany's midsection, the "Land of the 1,000 Mountains" is the setting of this park, which features both cottages and a four-star hotel. Here grown-ups can enjoy a spa treatment while children play in the Tropical Swim Paradise and enjoy planned activities.
Bungalow tipsAs you plan your trip, consider the following:
• Pay attention to the size of the bungalow. We've found that 100 square meters is very comfortable for our family of five.
• You'll need to rent linen packs. Other than sheets and towels, the bungalows are very well equipped.
• If you have a child younger than 5, you'll get what's called a Young Family discount. If Grandpa and Grandma come along, a 55-plus discount is available.
Plan your visit in the off-season for the best prices. Be aware that the weather may be dicey at this time of year, so don't forget your umbrella.
— Peggy Sijswerda