Escaping the summer heat at Japan's Mount Mitake
by
Jennifer H. Svan
July 31, 2003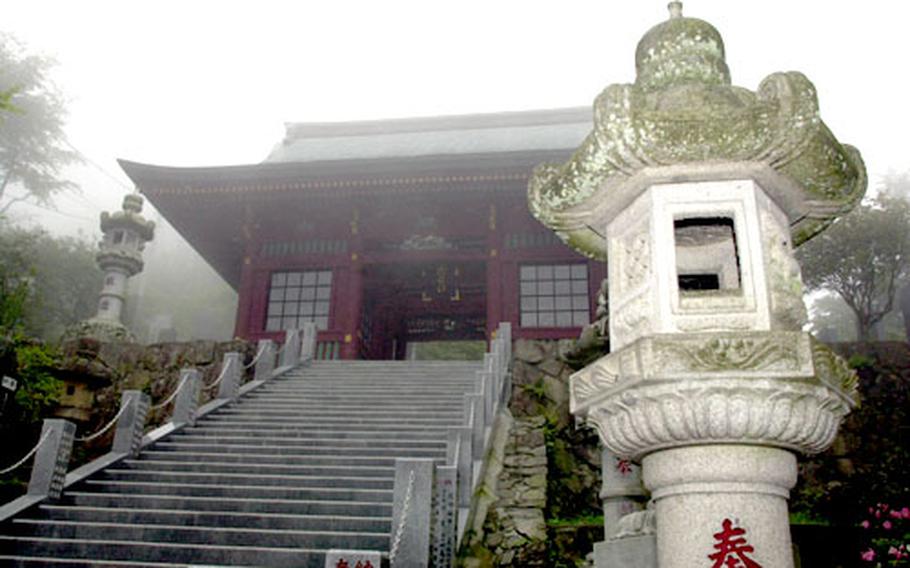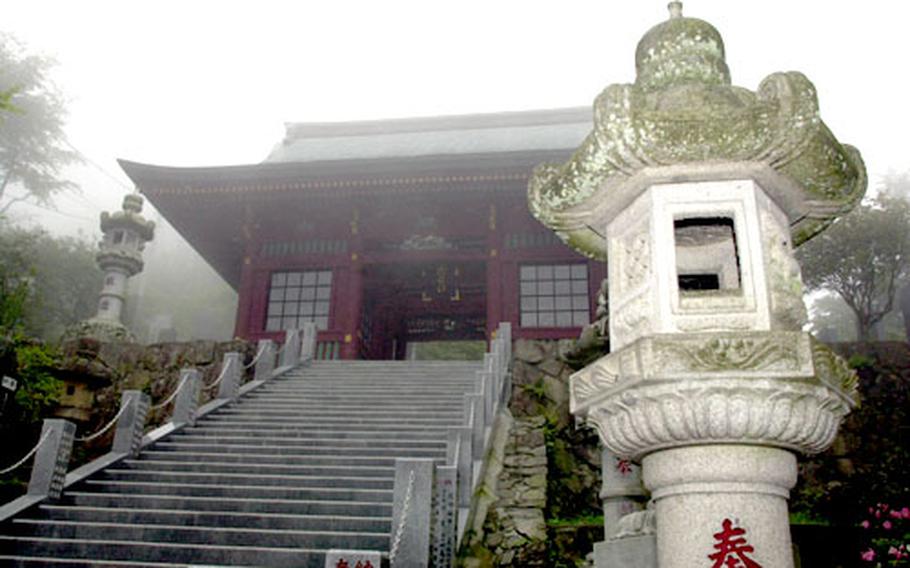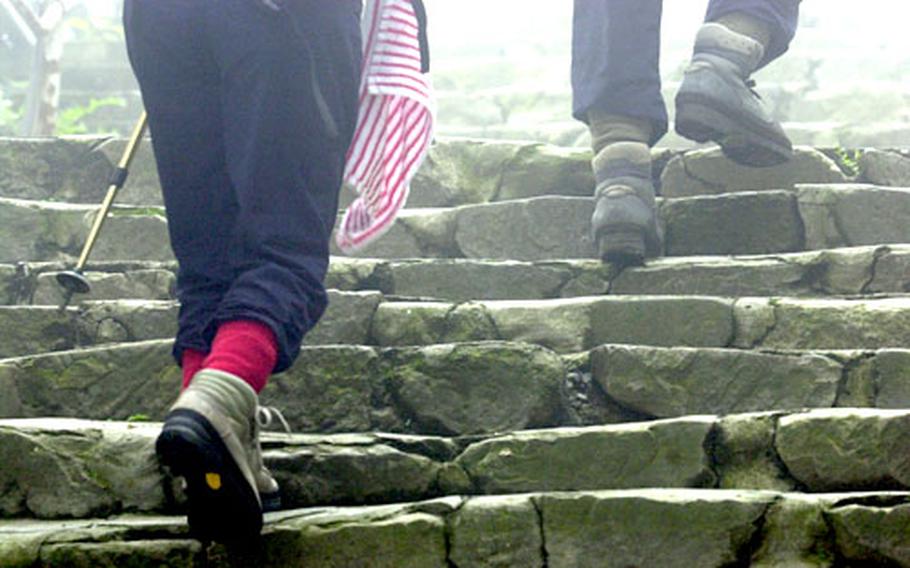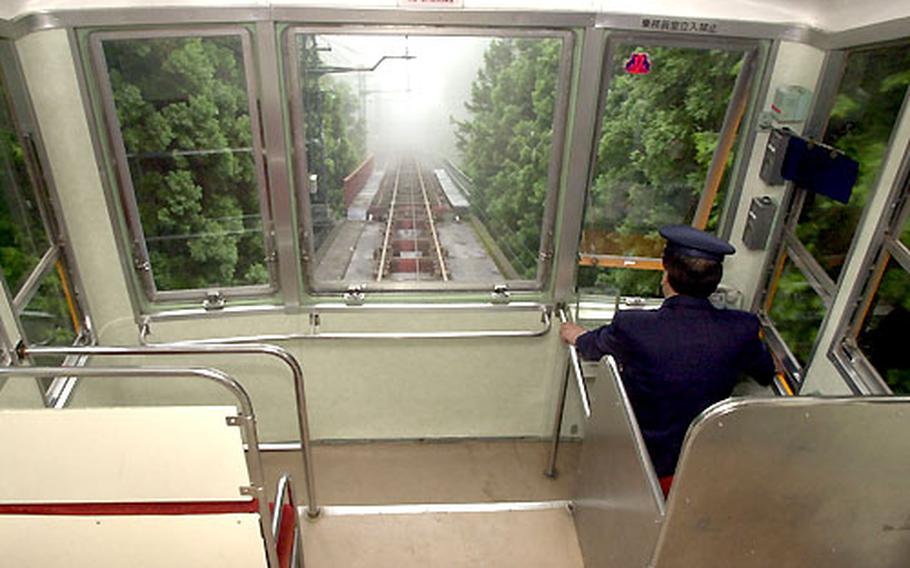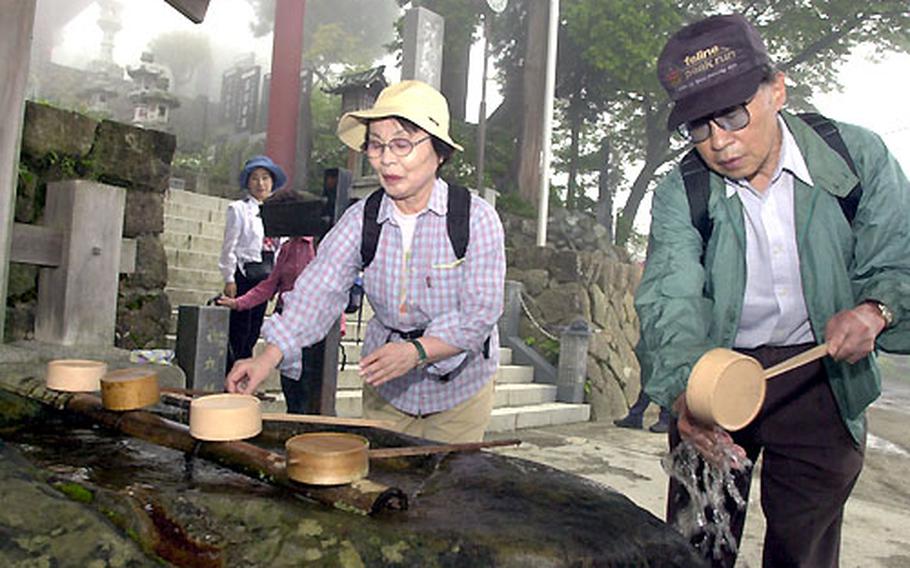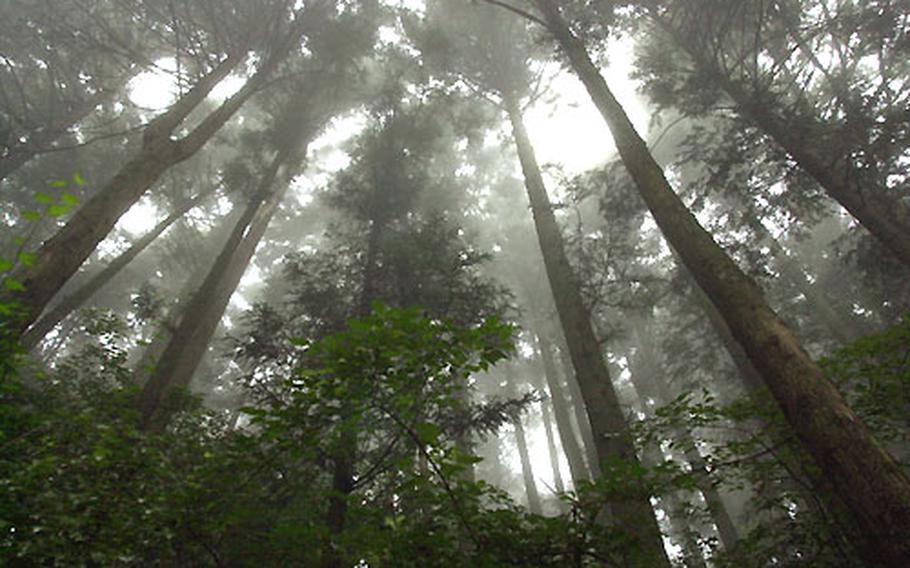 Not far from the concrete slabs and smog of Tokyo is a completely different side of Japan.
Head north and a bit west, and before long, you'll stumble upon stunning mountain scenery, fresh air and an endless maze of hiking trails.
Mount Mitake — or as the Japanese say, "Mitake-san" — is probably the most well-known attraction in Chichibu-Tama-Kai National Park, Tokyo's closest national park.
Mitake-san is known for its ancient mountaintop shrine. It's believed a shrine has been on Mitake since 90 AD.
The real draw, though, is the area's natural beauty.
Towering Japanese cedar and cyprus lends the forest a feeling of enchantment, especially when the mountain is shrouded in mist, as often is the case. Meander down a trail, and the only audible sounds may be the distant chirping of birds or dew falling on leaves.
There's no better place to escape Japan's unbearable summer heat than in the cool shade of woods similar to the northwestern United States.
In summer time, flowers are abundant. A visitors center on the mountain displays some of the creatures that call the place home, from hawks and snakes to the most famous inhabitant: the Japanese musasabi, or flying squirrel. The squirrel supposedly lives in the forest and glides between trees at night.
Reaching the 3,000-foot peak is a cinch: it's a 45-minute drive from Yokota Air Base or a short train ride from Fussa City on the Ome line. A cable car sweeps passengers up a steep track to Mitake village, where 150 people live in rustic thatched-roof Japanese homes. Some homes provide accommodations, including a youth hostel. A few noodle shops line the small street approaching Mitake shrine's Torii gate.
But that's where the amenities end and the real hiking begins. From Mitake village, there are short hikes to waterfalls and a rock garden — a small riverbed with scattered stones and lush vegetation. The more adventurous can take on the three-to five-hour trek from Mitake-san to Okutama that traverses over two mountains, Odake-san and Nokogiri-yama.
Lonely Planet's "Hiking in Japan" rates the traverse "easy-medium" and calls it a "good family option." But this is a little deceiving. While nowhere near as strenuous as climbing Mount Fuji, for example, the hike is steep at times, both on the uphill and downhill, and there's even some rock scrambling involved.
A family that has some experience hiking and comes prepared with enough food and water, however, will find the hike challenging yet manageable. One of the highlights on the trail are various miniature shrines at places revered for their natural beauty.
At Okutama, one may soothe aching muscles in a hot springs before boarding the train for the return trip to Mitake station.
Another day hike can be picked up at the Yoshinino Baigo plum grove near Hinatawada train station; about two hours via connecting trails to Mitake-san.
If you go ...
Driving: From Yokota Air Base, head north on Route 16 to Ome Kaido. Turn left or go west. Take Ome Kaido (or Route 5) toward Okutama until right before Japan Railways' Mitake station. Turn left at the Mitake station sign, cross the Tama-Gawa River and make a right on Okutama Kaido.
After several miles, there will be a sign for Mitake-sign. Turn left through the giant red Torii gate and drive up the hill, which will lead to the cable car station.
Parking is about 1,000 yen for the day, and a cable car ticket is 570 yen one way.
If you choose to walk from the cable car station, it's a about a 45-minute hike up steep switchbacks to the mountaintop cable car station. From there, it's about another 10-minute walk to Mitake village.
By train: From Fussa City, take the Ome line toward Ome. Get off at Mitake station and veer to the left about a block, where you may board a local bus to the cable-car station.
When: Mitake-san may be visited virtually year-round, but the best time to go is April to December.
Information: The visitor's center at Mitake-san is open Tuesday through Sunday, 8 a.m. to 4 p.m. and is availible at 0428-78-8836.