Eastern Europe: Wrap up history and tradition with gifts from dolls to dishes
by
Karen Bradbury
December 8, 2005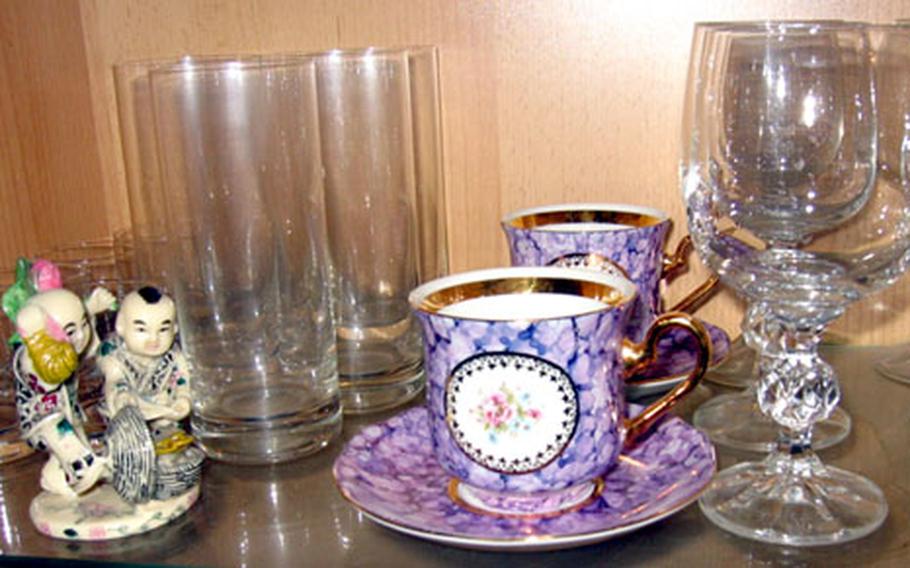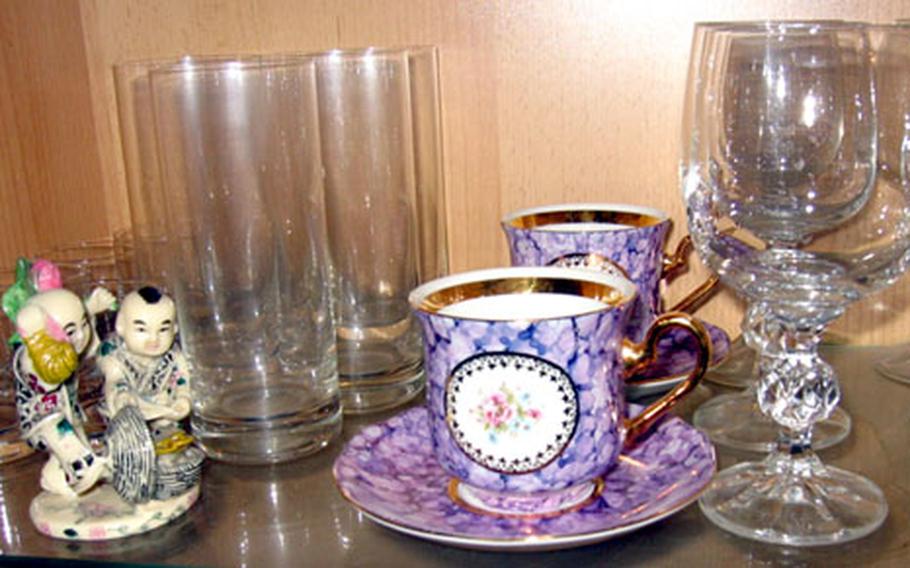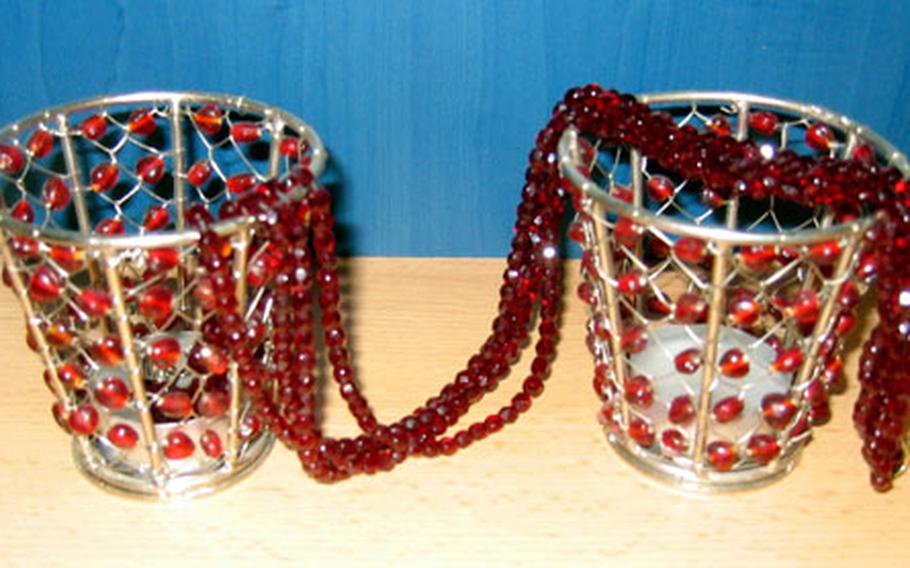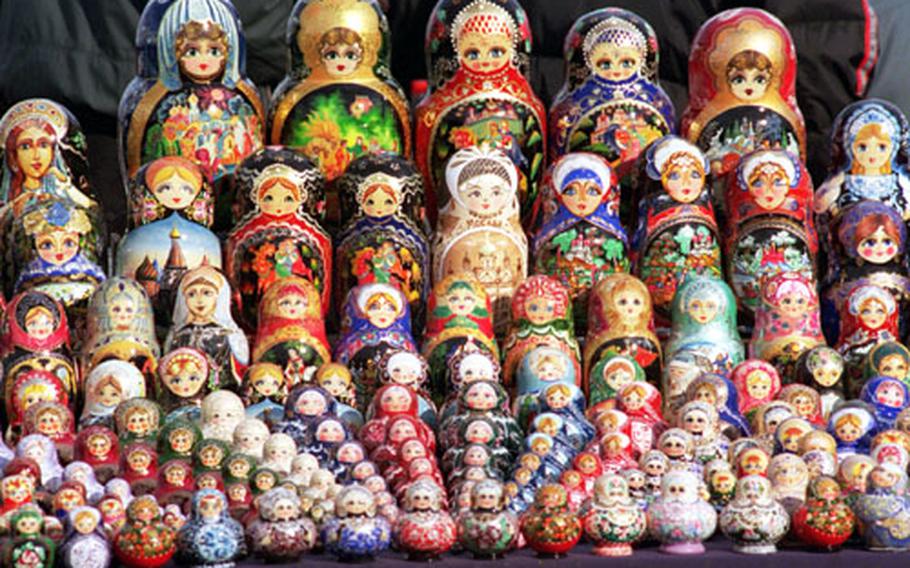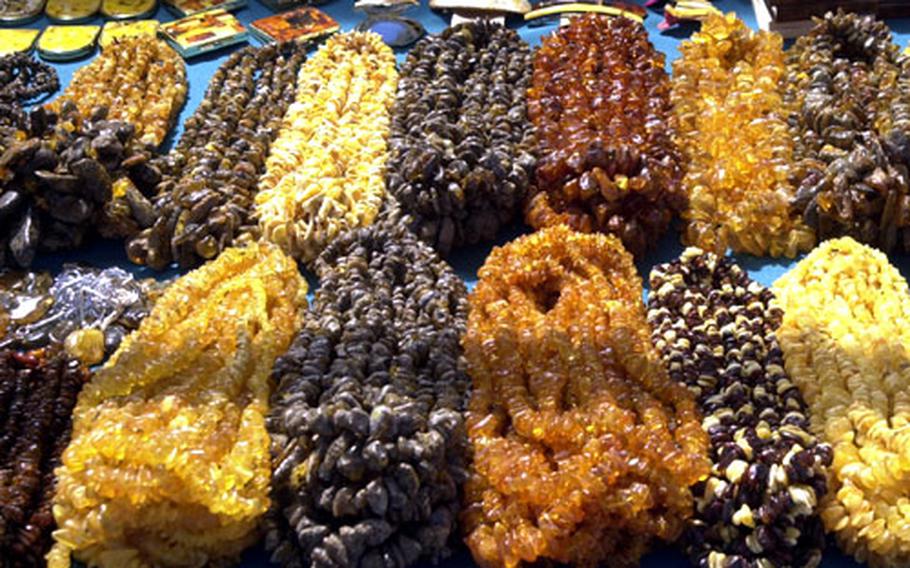 As eastern European nations rapidly become more integrated with their neighbors to the west, it gets harder to find the bargains that once abounded.
Still, shopping in these countries remains a rewarding experience because of the many unusual objects still to be found. Here are some things I purchased over the years when venturing to the east.
RussiaIt's easy to find mass-produced, tatty things in Moscow and St. Petersburg. But on the other hand, that's often exactly what friends will ask for when they learn you are venturing to this cold, exotic land.
In Moscow, a walk down Stary Arbat Street will give you the chance to buy fur hats with earflaps, including a blue-green military issue; Matryoshkas, or nesting dolls of traditional smiling ladies or the political figures of the day; Palekh lacquer jewelry boxes, brooches and hair accessories; birch-bark handcrafts; and colorful woolen scarves. That's only the beginning of what's on offer.
John Seckel, a Moscow resident for nearly a decade, recommends making all purchases involving a substantial outlay of money in a shop.
"My advice is to never buy on the street without comparing prices in the store. I never buy on the street, and I speak Russian," he said. "There are just way too many cases of tourists getting ripped off.
"I would suggest only buying in a store where you can actually see the price tag. If there isn't a price tag, you will get ripped off. Things have not changed here in Russia, and foreigners are still considered rich."
Concerning quality, Seckel says the souvenirs on the street are just that — souvenirs, not fine collectibles. Goods on the street are also subject to the elements. You might not notice it right away, but they could be faded or damaged by rain.
Another problem with buying on the street: You won't get a receipt. If you aren't a math wizard and prices are quoted in rubles, you'll need to keep a calculator in hand to determine costs. And if you aren't the haggling type, don't buy on the street. If you are ready to bargain, check the store prices to compare prices for similar items first.
For quality and traditional Russian products, look for a hand-knit shawl. Highly prized are those originating in the Urals city of Orenburg, and a clerk eager to prove the quality of his wares might demonstrate how it can be passed through an engagement ring. The Lomonosov factory in St. Petersburg produces some of Russia's best-known porcelains, including exquisite tea sets that sell for many times more in the United States and have been featured in the Smithsonian gift catalog.
The "Cobalt Net" tea set is a favorite, classic design. A retail store is attached to the Lomonosov factory in St. Petersburg, and several outlets in Moscow sell its productions. Khokhloma is traditional Russian wood painting, found most often on bowls, cups and spoons. Boldly executed in red, black and gold, these pieces brighten up any kitchen. If you've ever ridden a Russian train, perhaps you've sipped tea from a simple glass in an elaborate metal holder, easily purchased in department, household or souvenir stores.
BulgariaThe country is a major producer of attar of rose, used as a component in perfumes made worldwide, and rose serves as the key ingredient in many locally produced cosmetic items. These pleasingly scented products are heavily promoted in shops frequented by tourists, but for the best price, head to a drug store or pharmacy. There, you'll see the same brands on sale for a fraction of the price.
Bulgarian wines, particularly the whites, are inexpensive and delicious. The Traminers and the Sauvignon Blancs are my own particular favorites.
Czech RepublicPassing by Prague's shop windows by night, it's hard not to notice all the beautifully displayed garnet jewelry. A garnet ring I bought years ago created such an impression on an acquaintance that I felt guilty for not giving it to her.
If you're looking for cheaper items for bulk purchases, there's crystal aplenty, and a single strand of crystal or several wound together makes an attractive, inexpensive necklace. The hand-painted crystal stemware is striking too, although some styles might be too gaudy for some tastes.
A truly unique item is to be had in Karlovy Vary: a porcelain sipping cup with handle and spout used for taking in those mineral waters. Or, for the travel lover, how about treating your beloved to a weekend visit to this lovely spa town? Hotel packages including beauty treatments, massage and assorted pampering are available at reasonable cost. And if you live in Gemany, it's not far.
EstoniaA highlight of any visit to Tallinn is a trip to its outdoor sweater market. An ancient wall provides the backdrop for beautiful sweaters knit by hand. Hats, mittens and socks are also tempting means of warding off winter's chill. Those grandmotherly types peddling what may or may not be their own handiworks have not only talented fingers but shrewd business skills. Do not be afraid to bargain for the best prices. The sweater market is in the Old Town, on Muurivahe Street.
LatviaCeramics are plentiful and reasonably priced. My favorite aspect of Latvian creations is their use of earthy colors and blues, as well as their incorporation of natural materials such as leaves or twigs to make an imprint in the clay. Latvia, with its Baltic seacoast, offers plenty of bargains on amber goods.
PolandCrystal, hand-blown glass items and amber are sold everywhere. Heavyweight glass balls with swirls of color inside and glass lilies are eye-catchers. Amber abounds not only in tourist shops but also on the local economy, so check kiosks or jewelry sections of any department store you pass by. Amber pendants and earrings with handcrafted silver adornments were a big hit among my relatives, for just a few dollars each.
Commercially produced porcelain is also quite pretty and reasonably priced. A complete set of dishes might be well-received by someone setting up a new home.
Other items to look for include handmade goods you are likely to encounter throughout eastern Europe, such as silk-screened or batik scarves, silver jewelry, paintings, linens, ceramics and lace. Beware the latter is an authentic product of the country rather than a Chinese import.
Most eastern European countries have their very own, most- beloved brand of chocolate, an ideal gift if you're from a large family or come from a workplace where everyone expects a little something. Check the country of origin to be sure you're getting the local favorite rather than an import.
Spirits such as the Latvian Balzam or Czech Becherovka, herbal concoctions reminiscent of Jägermeister, or Hungary's Slivovitz, a plum brandy, might go over well.
Locally produced beauty products often contain natural ingredients and come strikingly packaged. Consider assembling a selection of hand and face creams, shampoos and the like in a locally purchased basket or decorative bag — just be sure to take notes on what each product is if the labels aren't in English.