Early snow raises spirits
by
Charlie Coon
November 1, 2007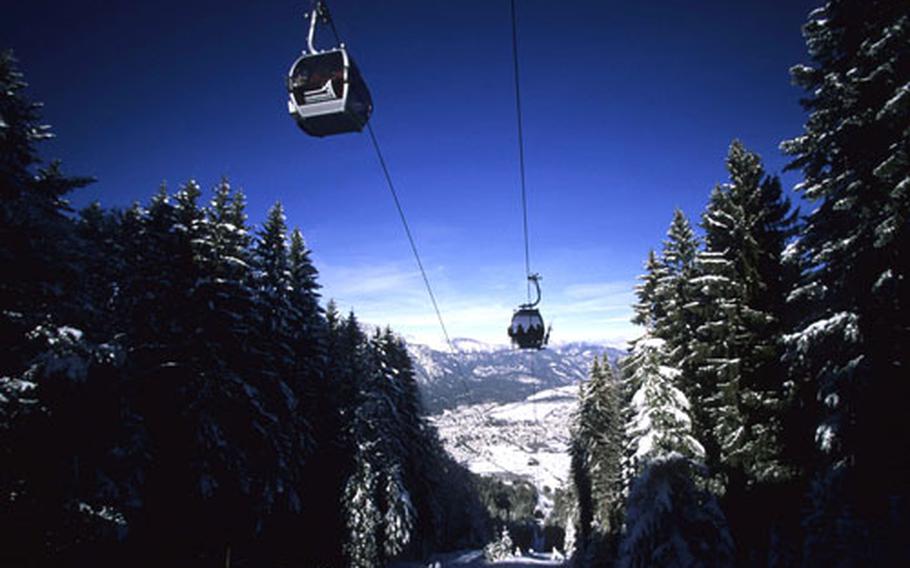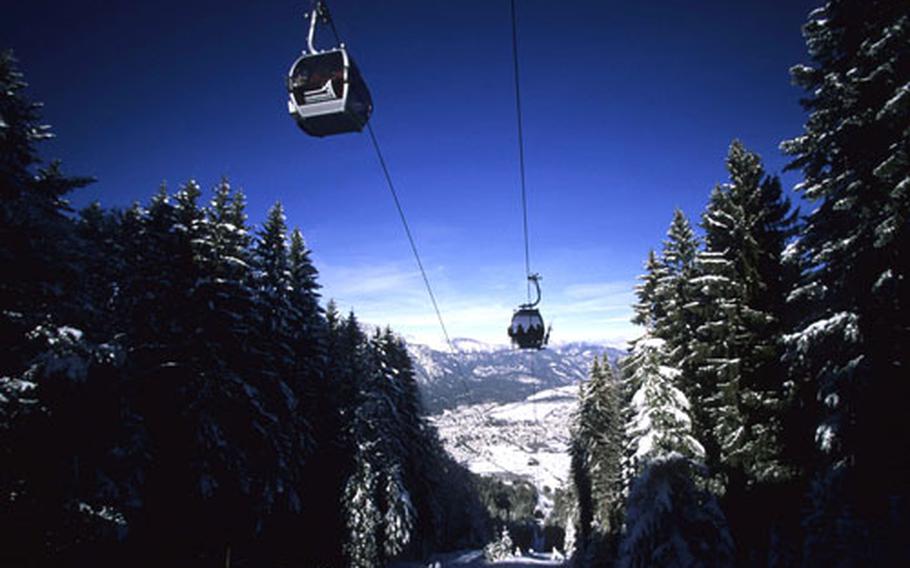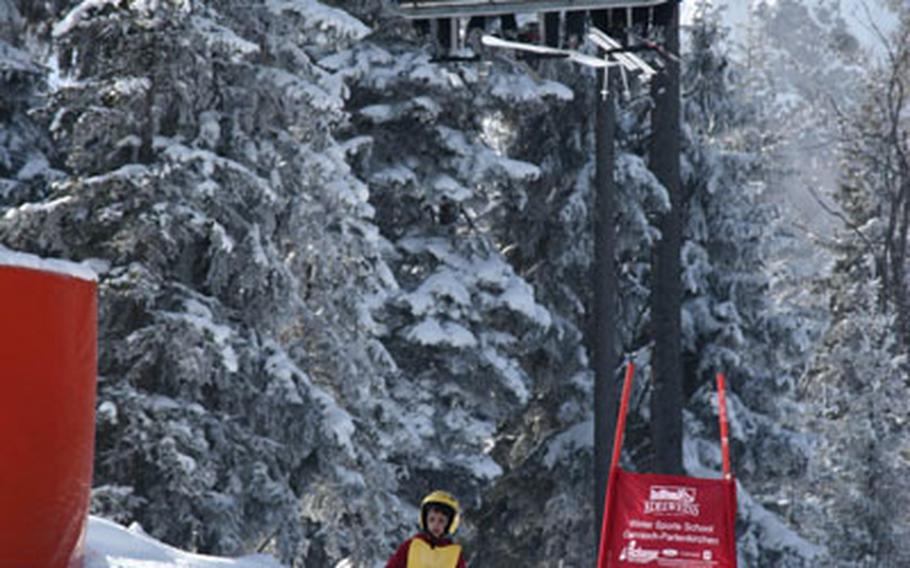 Skiers and snowboarders were bummed out last winter, as warm weather across the Alps produced one of the lowest snow accumulations on record.
But things are already looking up for this season, according to a spokesman for the Edelweiss Lodge and Resort in Garmisch, Germany.
Brad Hays, marketing manager for the resort, said 20 inches of snow fell Oct. 19 to 21 on the Zugspitze, Germany's highest peak.
That could be a good omen for the nearby resort, one of the Armed Forces Recreation Center complexes that cater to Department of Defense personnel and their guests.
"There were just gigantic flakes, bigger than silver dollars, coming down," Hays said of the snowfall. "Throughout the weekend it was continually snowing.
"The ground in the valley was still warm enough to melt it, but in the mountains it was clinging to the trees. With the vibrant fall colors it was a photographer's dream, a land of contrast."
More snow this year would make it possible to put the city of Garmisch's newest asset, the Hausbergbahn lift, to the test. The high-volume lift opened a year ago but didn't get much business because the slopes underneath it were grassy.
The Hausbergbahn promises to be an improvement over the old lift, which had only two gondolas, each the size of an average living room that packed in up to 65 skiers. It took off once every 10 minutes for the 1¼-mile ride up the side of the mountain.
Not only that, but skiers had to walk Frankenstein- style in their ski boots up a steep slope, carrying their skis and poles, to get to the entrance.
The entrance to the new lift was extended by about 100 yards to the bottom of the mountain, so skiers don't have to climb the hill just to go skiing. The new lift transports up to 2,400 skiers an hour, more than three times as many skiers as the old gondola lift.
The Hausbergbahn entrance is next to the Hausberg Sport Lodge, where Edelweiss customers can pick up, change into and store their skis, poles, boots and goggles.
"You can park your car, get your equipment and be on the slopes in a matter of a half- hour," Hays said.
Edelweiss' ski-week vacations, which include lodging, lessons, lift tickets and transportation to and from the hotel, have been good sellers in the past, Hays said, and he expects them to be again this year.
The two-, four- and five-day packages begin in December and run through March. Although the prices have increased slightly, they are still in U.S. dollars — a good thing to remember with the weak dollar continuing to fluctuate against the euro.
Lessons range from beginner level through expert. Beginners can use Edelweiss' private slope to get their ski legs under them without worrying about expert skiers screaming past them. And they can be assured of getting all instruction in English.
Many of the best-selling dates are sold out, such as those around holidays. However, Hays said there are ski-week packages available in early December, January and March. For all dates, he suggests customers consult with vacation planners at the hotel.
Know and GoEdelweiss packages
• Ski or Snowboard Week: adults $359; youth (ages 8-15 for skiing, 12-15 for snowboarding) $279; Ski Kids (ages 5-7) $279.
• Four-day programs: adults $299; youth $229; ages 5-7 $229.
• Two-day programs: adult $159; youth $129; ages 5-7 $129.
Prices include professional instruction, lift pass for appropriate slope (based on conditions and ability), transportation to and from hotel and ski or snowboard rental equipment. Lodging not included.
Information
Go to the Web at www.edelweisslodgeandresort.com. Click on "Activities," then "Recreation Programs," and "Snow Sports." Or telephone (+49) (0) 8821-9440.
SOURCE: Edelweiss Lodge and Resort