Early snow may mean less later, forecaster says
by
Matt Millham
November 1, 2007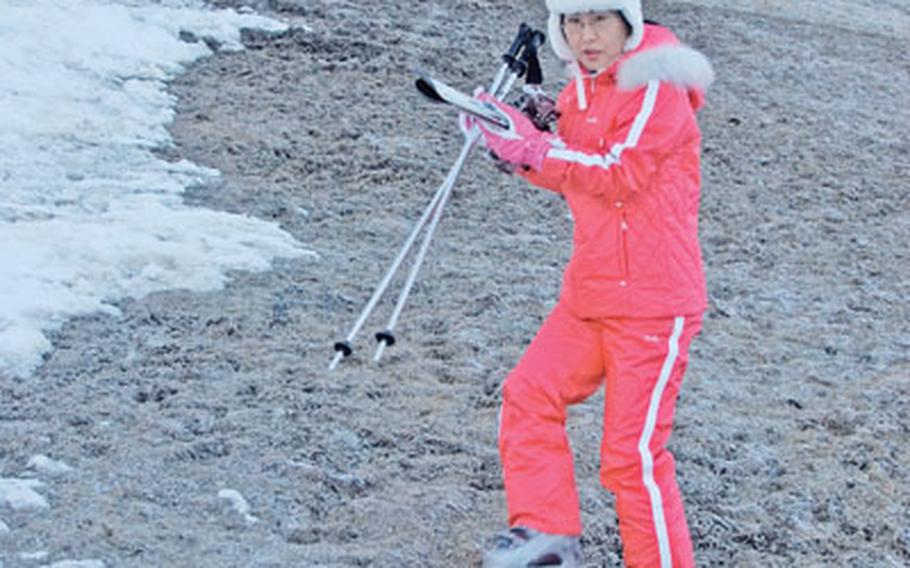 Ah, winter in Europe. Think Alps. Think schnapps. Think snow bunnies.
Now, forget all that.
If this winter is anything like the last, the snow bunnies won't be downing après-ski drinks to warm themselves after a day of carving up the slopes around Switzerland's Engelberg.
They might, however, need a swig of the hard stuff to dull the pain of bashing a knee on any of the mountain's exposed boulders.
That's because last year there was hardly any snow to speak of.
Of the 17-or-so ski trips planned last year by the Heidelberg Outdoor Recreation office, all but one or two were canceled because of lack of snow, said Tucker Wakefield, the office's director.
"It was basically a bust," he said.
It's too early to tell if this winter is going to be as crummy as the last, but there are signs for concern.
Already, there's about 4 feet on the ground in parts of Switzerland and Austria, and about 3 feet on the upper slopes above Garmisch-Partenkirchen, Germany.
That might sound like good news, but the rule in Europe is if it snows over and over again in the fall, it won't snow during the season's peak, said Harald Strauss, a climatologist at the 21st Operational Weather Squadron in Sembach, Germany.
Unless November's weather is markedly different from October's, the winter's best ski conditions might be happening right now.
"That's bad," Strauss said. "I like to ski, too, but unfortunately, this is the way it looks."
On the upside, early winter snow is usually coupled with late snow, which could stretch the season, Strauss said.
But if there's truth behind his snow-in-fall rule, skiers and snowboarders might be better off keeping their fingers crossed for a snowless November.