Duisburg: Urban decay now a family climbing getaway in Germany
---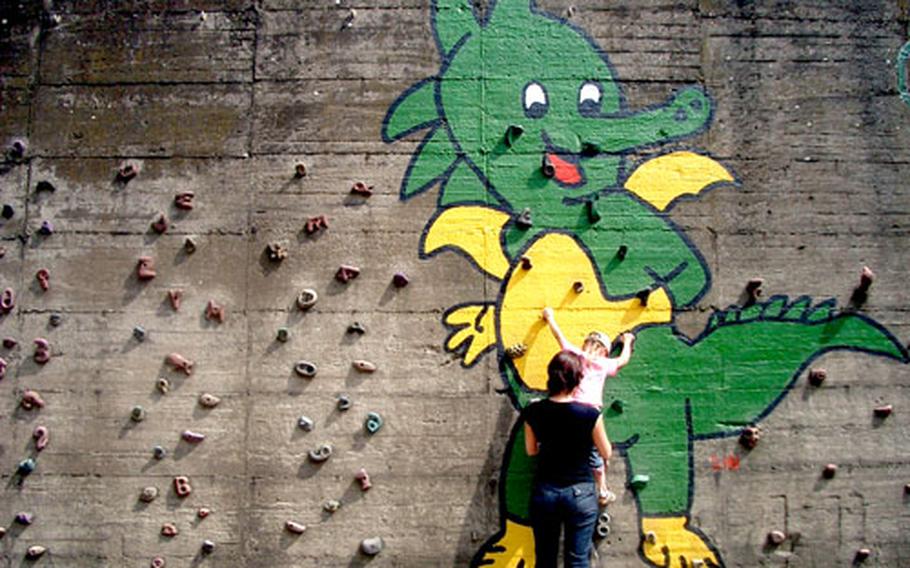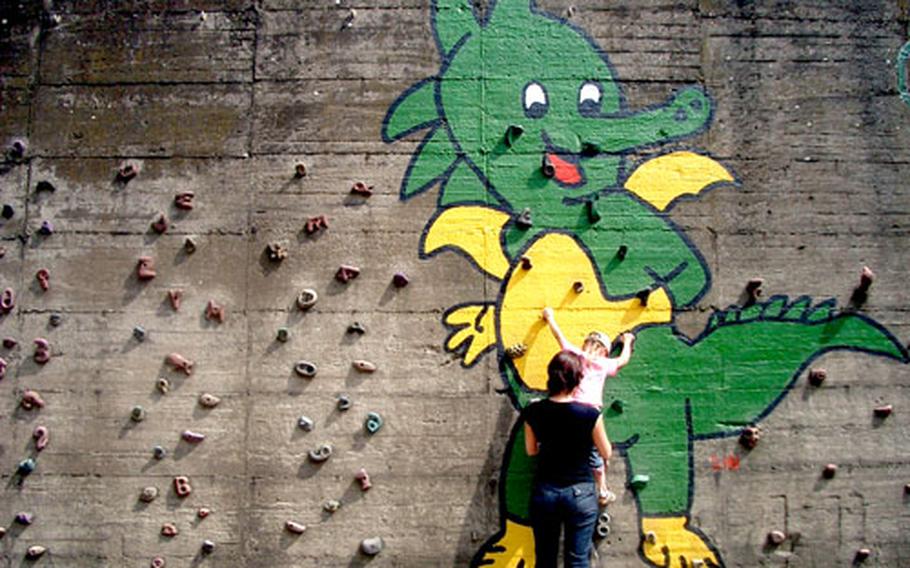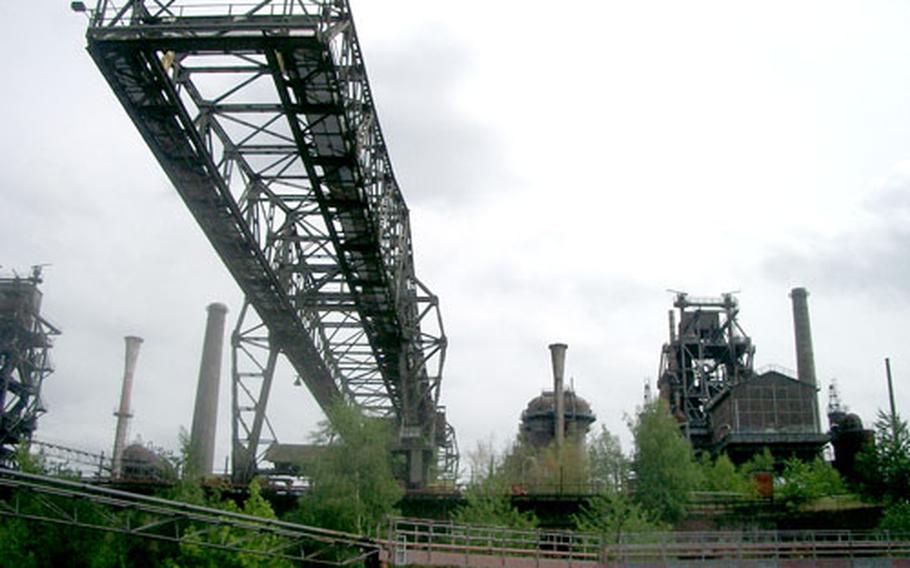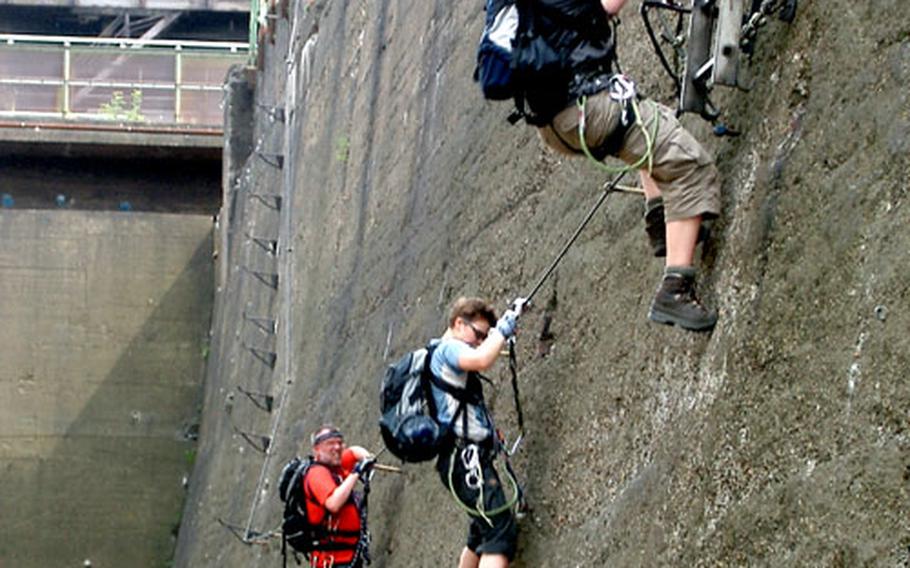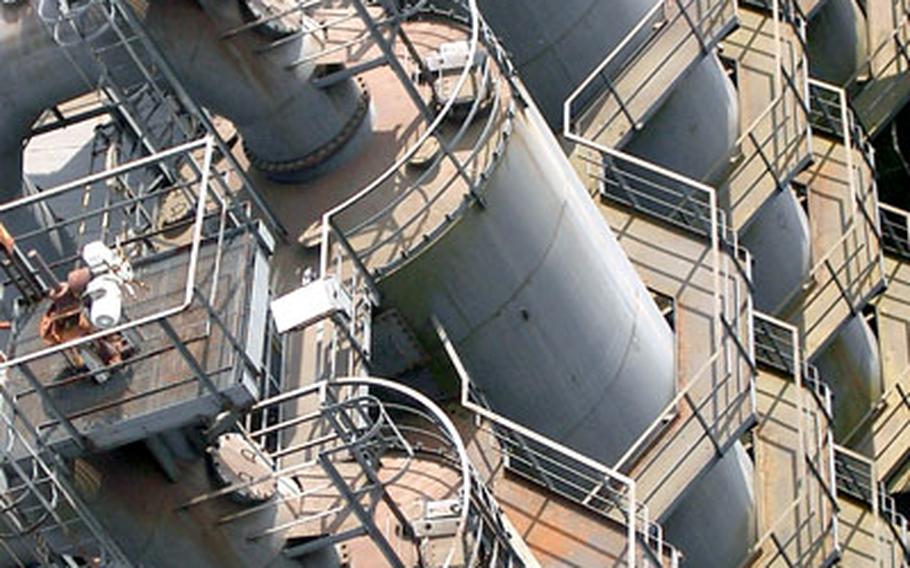 Lingering in Germany's rust belt are dozens of shuttered factories, smokestacks rising out of latticeworks of long-silent machinery. But one of the sites, a former Thyssen steel plant that last saw production in 1985, has been given new life as a leading example of how to turn urban decay into a family getaway.
In Duisburg, Germany, blight has become beauty.
At what's now called Landschaftspark Duisburg- Nord, industrial remnants are now a 570-acre amalgam of gardens, rock-climbing walls, scuba diving pools, bike trails and more. The mill building is now a welcome center and museum. An old liquid-gas tank has been converted into Europe's largest man-made scuba center.
Huge walls are used for rock climbing. The 200-foot-tall blast furnace allows an overview of the whole park. There are long trails for hiking and biking. There's a huge jungle-gym for kids (and small rock walls for beginners).
The rock-climbing walls — huge former ore bunkers — are administered by the German Mountaineering Association. Technically, some of the biggest walls are for members' use, but anyone can buy a day-pass from the association, which has a small office next to the walls.
For divers, the old industrial tanks have been peppered with an artificial reef, the wreckage of a yacht and other underwater pieces to explore. (For more information on diving, go to the German- only site: www.tauchgasometer.de.)
Nature mixes right in with the old steelworks. Flowers grow everywhere. For bird enthusiasts, the park provides an unusual setting. Among the birds that have been heard or spotted: the garden warbler, the blackcap, the willow tit and the great tit, the willow warbler, the dunnock, the chiffchaff, the icterine warbler, the yellow wagtail and nightingales.
The park is one of the most popular sites in the German state of North Rhine-Westphalia, with officials estimating some 500,000 visitors each year. But even on the most perfect days — as when we visited in mid-July — the park doesn't feel crowded. There's enough acreage to allow for anything from a quiet picnic in the grass to a larger, festive gathering.
The park was designed by Peter Latz, a German architect at the forefront of a revolution in landscape architecture.
The grounds are large enough to spend a few days exploring, and if you do so, there's a youth hostel on the grounds run by the German Youth Hostel Association. It has 140 beds, and reservations are taken at: (+49) (0) 203-417900.
If you want a guided tour, they're available, but expensive — about $75 per person. It's much more fun to explore on your own.
On the QT ...Directions: By car, from the Dortmund area, take the A42 Highway to Duisburg Neumühl exit, turn right into B-8 in the direction of Obermeiderich to Emscherstrasse, then follow the signs. From Cologne/Frankfurt, take the A3 Highway in the direction of Oberhausen to Oberhausen Lirich exit, turn right into Essen-Steeler-Strasse to B8, turn left and then turn right immediately into Emscherstrasse.
By train from Duisburg central station, take streetcar No. 903 to the Landschaftspark Nord stop and walk (seven minutes) through Emscherstrasse to Emscherstrasse Gate.
Cost: Admission is free.
Time: Open 24 hours daily
Food: There is a slightly pricey cafe on the grounds of the park, but there are kiosks and restaurants all around town.
Information:www.landschaftspark.de, which has an option for English, For a calendar of special events, including those for children, go to: www.landschaftspark.de/en/terminkalender/index.php.
---
---
---
---