Dubrovnik: Croatia's 'Pearl of the Adriatic'
---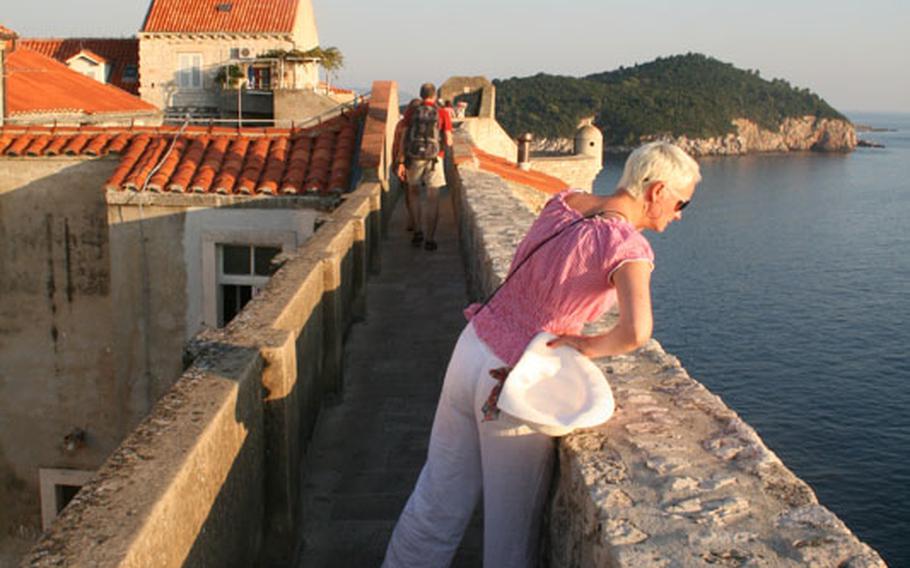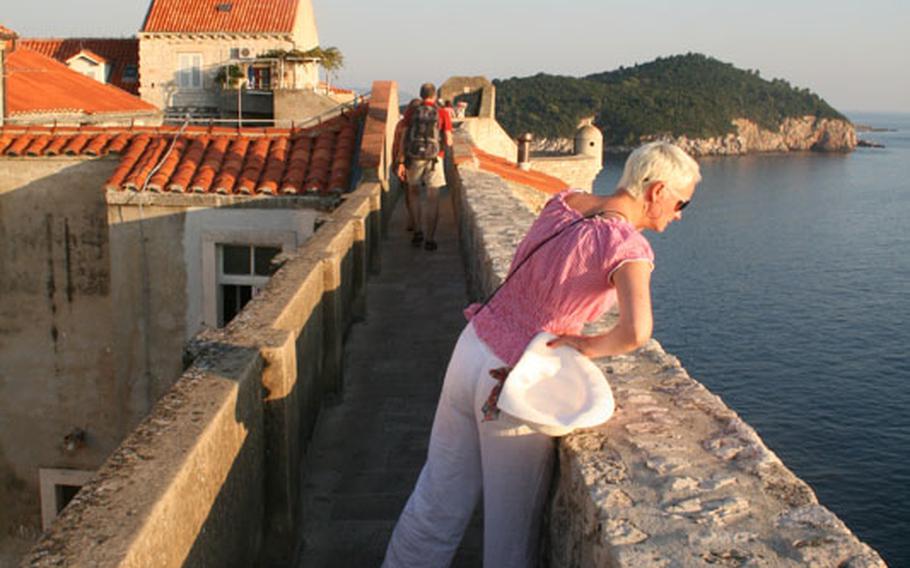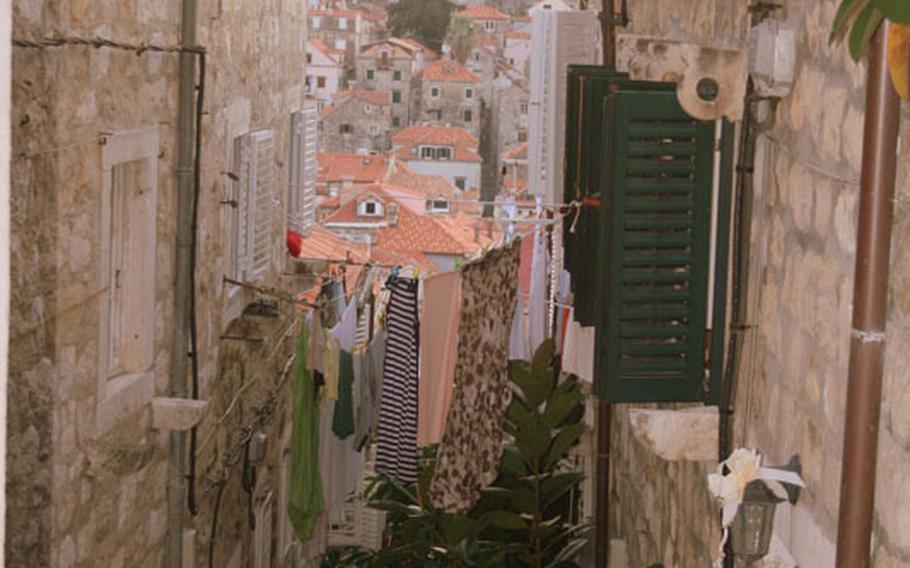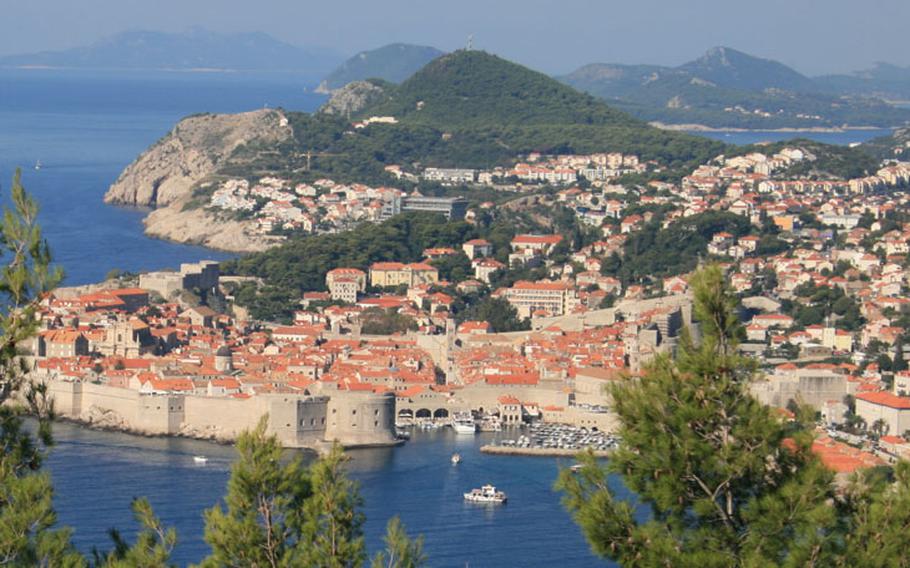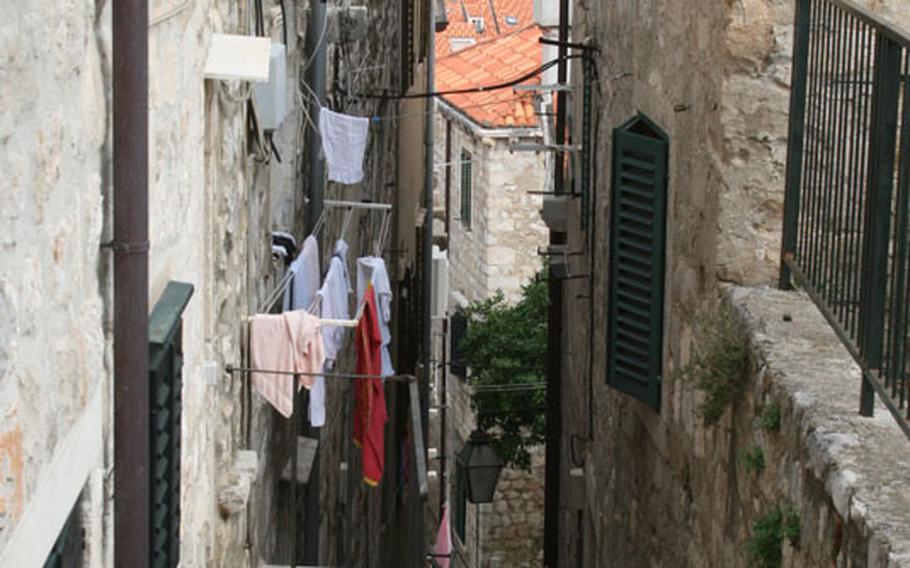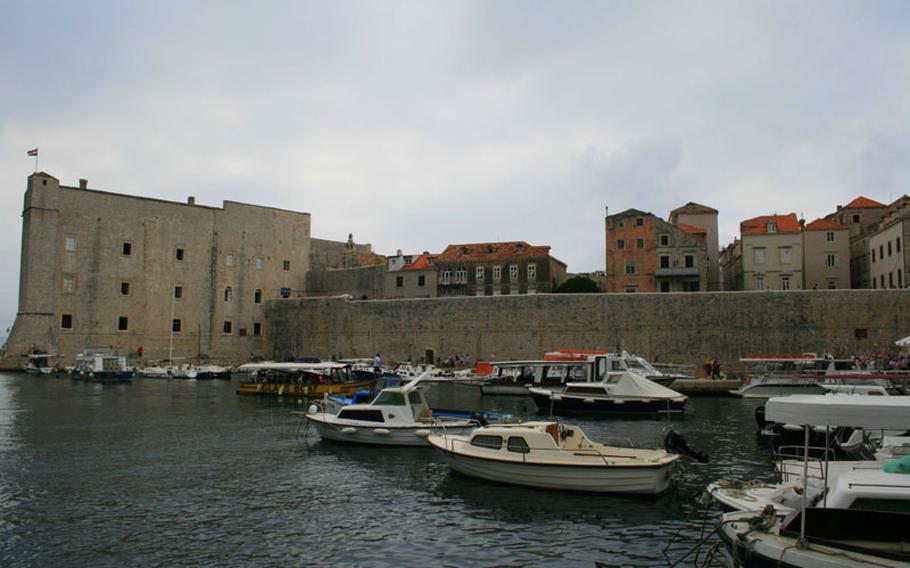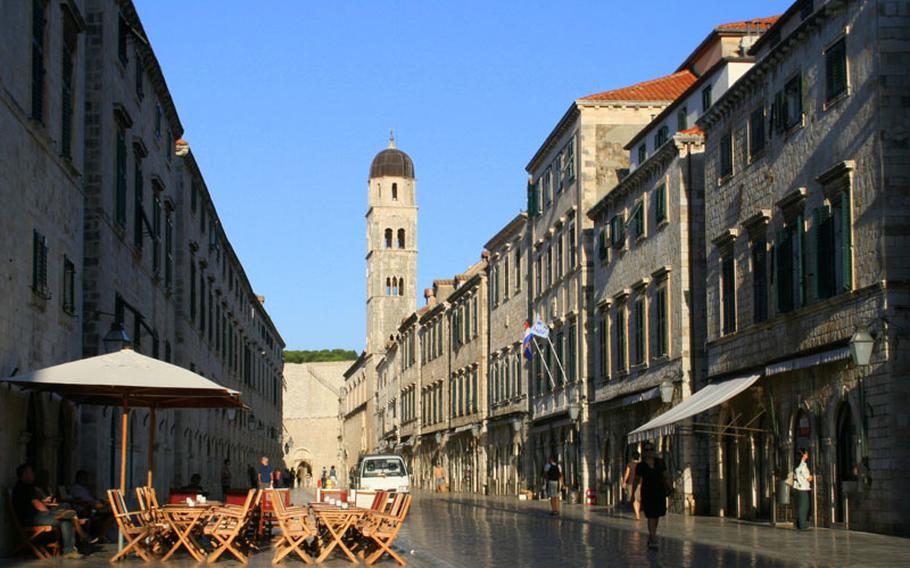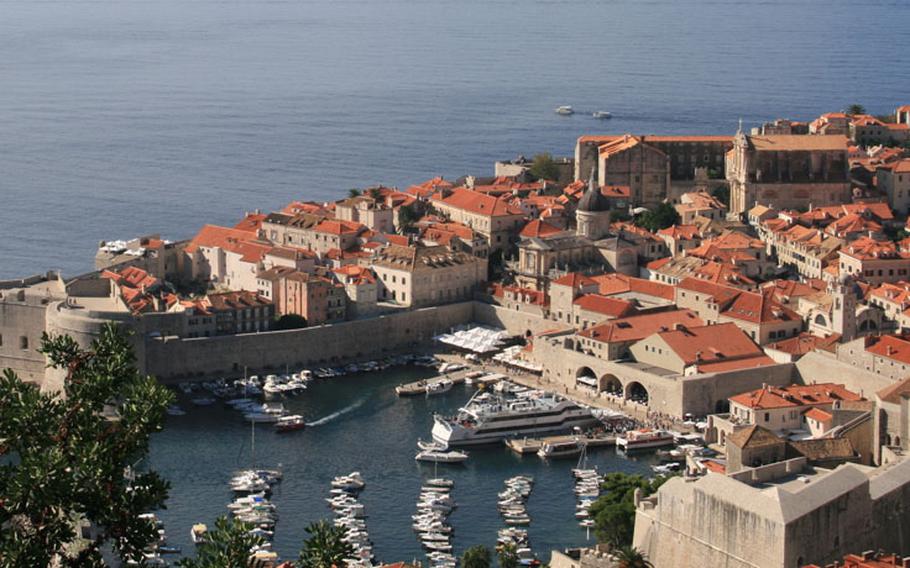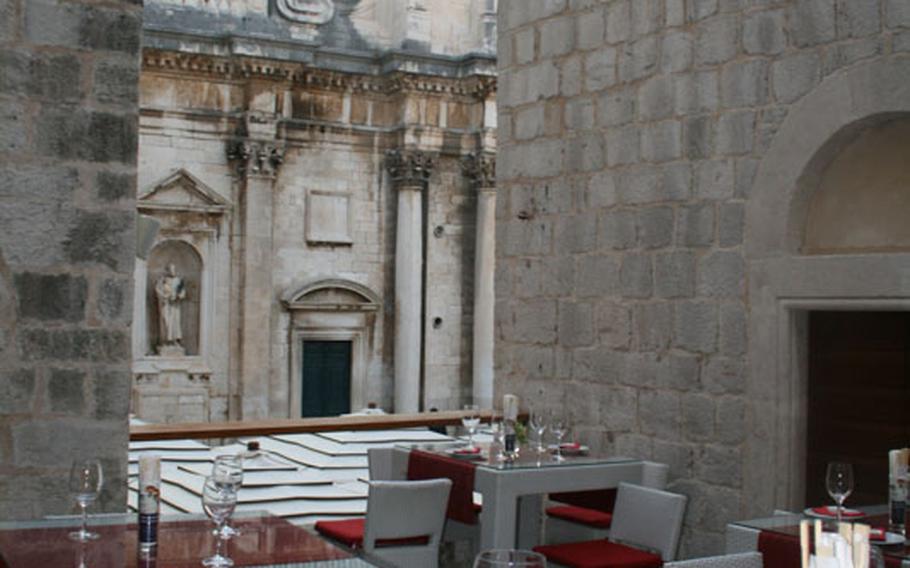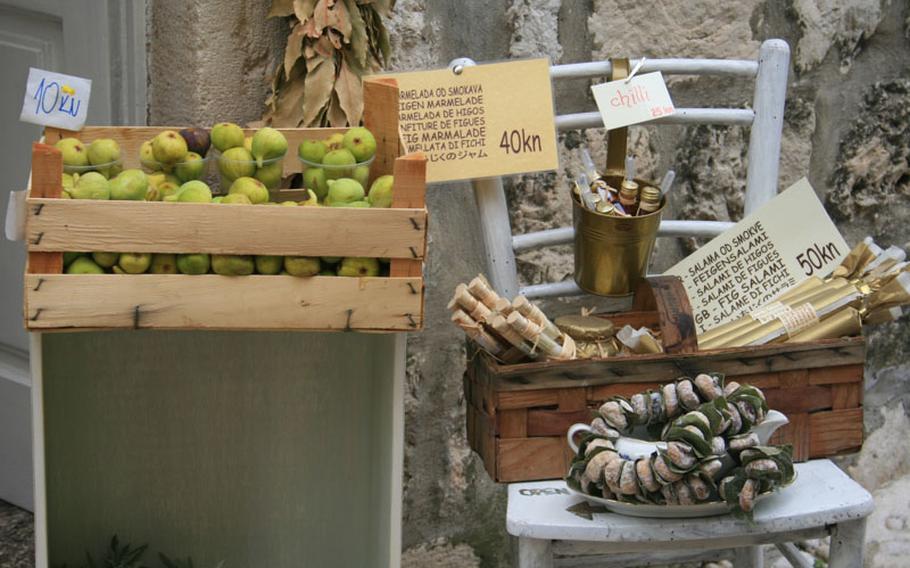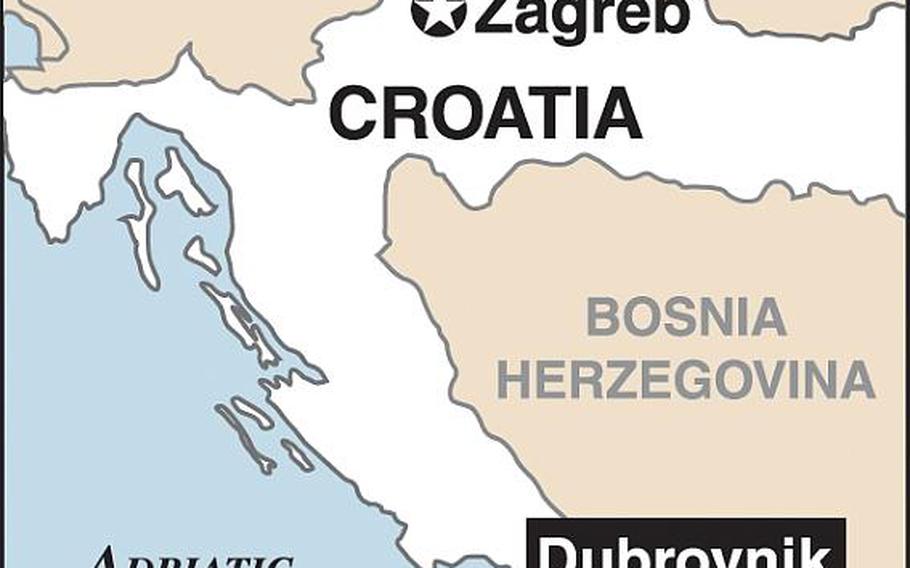 It's 8 a.m. and Dubrovnik, Croatia, is bathed in a soft, salmon pink. This sunny winter day is warming up nicely as kids shuffle through long shadows on their way to school, store shutters roll up and cafe coffee machines are brought up to steam. It's a joy to almost have the medieval "Pearl of the Adriatic" to myself.
Twenty minutes before, I'd joined mumbling, bleary-eyed workers on their daily Libertas Bus commute from Lapad Peninsula. By arriving early, I beat the impending daily passenger deluge released onto the city streets from cruise ships, all arriving at roughly the same time, in Gruz Harbor. That's a lot of people for this dense old town crammed into 1.2 miles of stout limestone ramparts. From the western Pile Gate, it takes just 10 minutes to walk along the main thoroughfare of Stradum (or Placa) to the city's eastern limits and the small working boats bobbing around Porat Harbour.
Trading with international visitors has been going on along the Stradum since the 12th century. Rebuilt after the earthquake of 1667, the Stradum is filled with gift stores, cafes and ice cream parlors. Its sturdy, uniform buildings are separated by stone steps climbing north away from the commercial hubbub through tight, hushed alleyways.
Potted plants collect around domestic front doors, while above, laundry drapes like bunting across passageways designed deliberately narrow to help keep them shaded. About a third of the way to the top, the lane of Prijeko cuts across at right angles. Restaurant tables and chairs fill its confined space leaving little room to swerve past hawkers hustling their particular Italian or Croatian eatery (romantics should try the homey and bijou Rozarij for well-prepared seafood). Of the few big-hitting attractions on the north side of town, the Franciscan Monastery and Old Pharmacy where some locals still get their traditional meds is worth the 30 Croatian kuna (HRK), or about $5.45 admission.
Back on the Stradum, Luza Square is the city meeting place and home to the art, archives and 1990s war exhibits held in The Sponza Palace. Nearby Onofrio's Little Fountain and St. Blaise Church offer cool water and broad steps to thirsty, foot-sore visitors. From here, the Pred Dvorom leads past the handsome town hall, city theater and Baroque architectural confectionery of Dubrovnik Cathedral. Inside its 18th century facades, pay 10 HRK (about $2) to glimpse treasured relics including work by Titian and venerated body parts plated in gold.
Around the corner, the market on Gunduliceva Poljana is a tourist shopping destination for artisan produce, linen, lace and lavender.
From here, amble through a warren of tapering alleys and hidden plazas. As marble paving stones, shiny through centuries of footfall, climb toward the city's famous walls, a sign offering "Cold drinks with the most beautiful view" points toward a small doorway in the medieval ramparts along Od Margarite. Through the head-grazing passageway the cliff face terraces of the basic Buža Bar (yes, as in "boozer") does indeed provide some lovely Adriatic vistas of the wooded island of Lokrum.
Dubrovnik's imposing and impressive walls are its marquee monument. It costs a pricey 70 HRK (about $12.60) to walk along them, but the views looking down over locals going about their day beneath vermilion roofs and limestone towers is worth the price. Getting up to the battlements early or late in the day avoids both the crowds, and, in summer, the unremitting heat. Including short stops to dwell and take photos, it takes about one hour to hike the full circuit, though there are halfway and three-quarter-way "escape" routes on its eastern side.
Looking over the whole scene is the 2,552-foot Mount Srdj, topped by the slowly crumbling 200-year-old Imperial Fortress. Home to the evocative 1990s Homeland War Museum, there's also a panoramic restaurant, all reached by cable car. Like the ascent, round-trip tickets are steep at 87 HRK, but the views over the limestone-corseted city and its coastal setting are worth it — especially during a bewitchingly rosy sunset. Anyone with a car or the will to walk to the summit will find both a road and a hiking trail accessible from the D-8 coastal highway.
George Bernard Shaw wrote, "Those who seek paradise on Earth should come to Dubrovnik. ..." Yet 22 years ago during Yugoslavia's implosion, the city was anything but. Reminders all around keep its recent history real, not least in buildings and once-occupied spaces south of Stradum waiting to be repaired and rebuilt and the plaque inside the Pile Gates mapping siege damage to the city.
As with many UNESCO World Heritage hot spots, exploring Dubrovnik is best done at either end of the day. The crowds are missing and the low-lying sun paints the town dusky pink. And during the tourist lull, Croats get about their normal daily lives — school, worship, work or just chewing the fat in town squares. For savvy visitors, this means more time to immerse, linger and be reminded that beyond the photogenic appeal, Dubrovnik is not just a historic theme park, but a living, functioning city — albeit a rather enchanting one.
David Cawley is a U.K. freelance journalist who specializes in travel and history.
Getting there
Berlin, Cologne, Düsseldorf, Frankfurt, Hamburg, Hanover, Munich and Stuttgart, Germany all offer direct flights to Dubrovnik's Cilipi Airport (airport-dubrovnik.hr) courtesy of Lufthansa (lufthansa.com), Germanwings (germanwings.com), Croatia Airlines (croatiaairlines.com) and easyJet (easyJet.com). It's then less than a 10-mile journey to the city by bus or taxi.
Getting the best of, and around
A city that can only be done on foot, comfortable footwear is an absolute must to negotiate medieval stone pavement and cobblestones. Planning to walk the walls? Take drinking water and a hat since there are few places to get shade from the sun.
Where to stay
Moderate to expensive:
• Hotel Lapad, (+385) (0) 2045 5555, hotel-lapad.hr
• Hilton Imperial Dubrovnik, (+385) (0) 2032 0320, hilton.com
Budget:
• Antica Ragusa B&B, (+385) (0) 2032 1709, anticaragusa.com
• Amoret Apts, (+385) (0) 2032 4005, dubrovnik-amoret.com
More information
Dubrovnik Tourist Board phone: (+385) (0) 2032 3887; website: www.tzdubrovnik.hr/eng. The Tourist Information Office is at Brsalje 5, just outside the city walls by the Pile Gate. Ask about the Dubrovnik Card for attraction and public transport savings. Prices start at 130 HRK (about $25) for a one-day pass; buy online for a 10 percent discount.
---
---
---
---