Dubrovnik: Artisans offer their wares in renewed city
by
John Taylor
December 8, 2005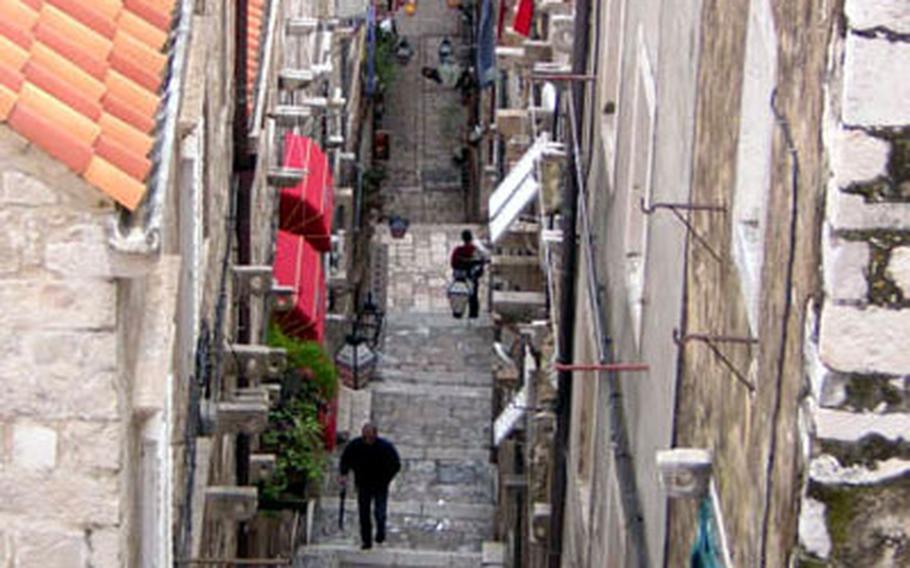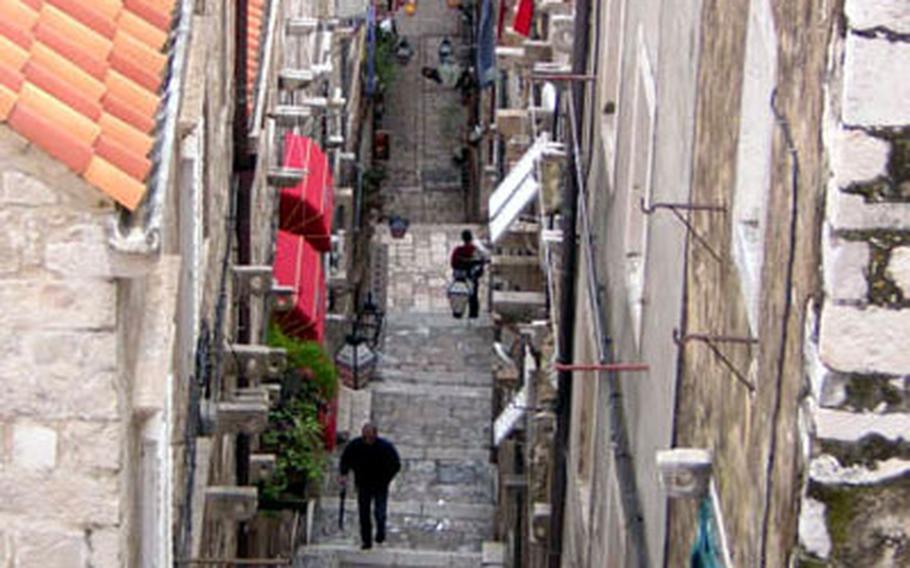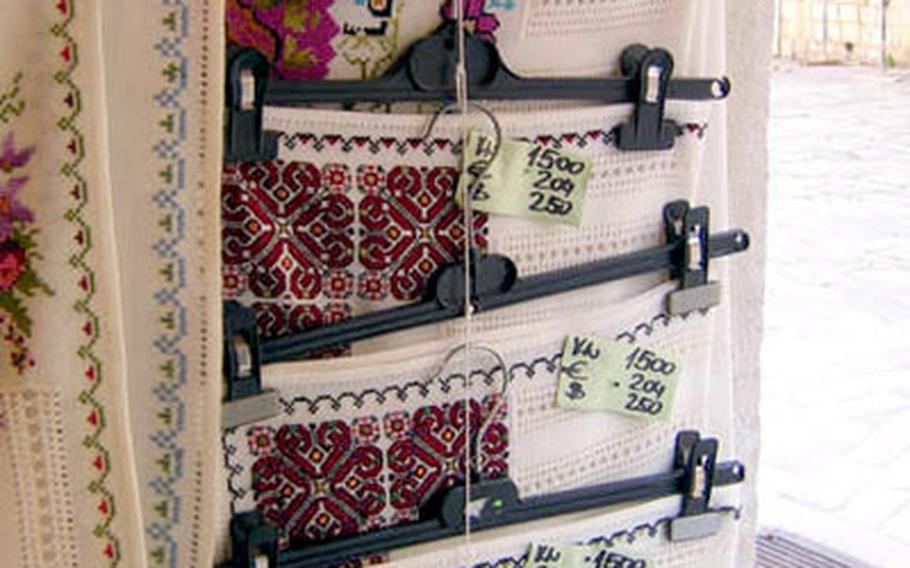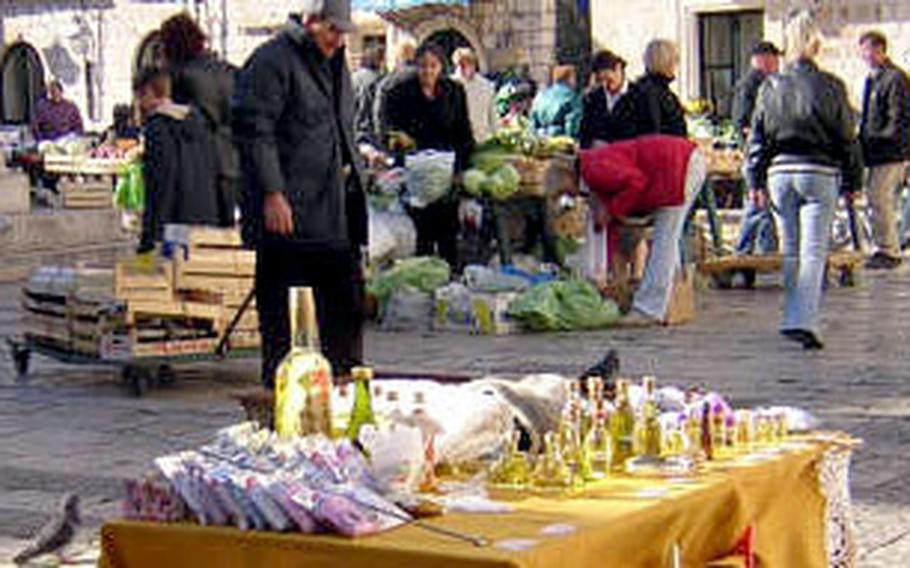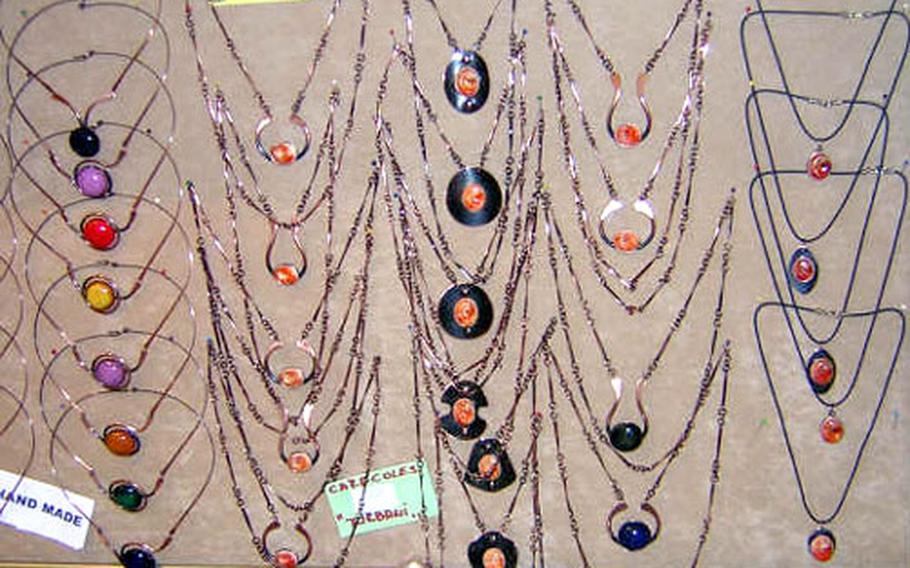 Dubrovnik's old town wall, damaged in the early '90s during the fighting that tore apart Yugoslavia, has been repaired. Tourists are again flocking to the city on the coast seeking sunshine, stunning scenery, fresh seafood and local crafts.
And artisans, shop owners and souvenir sellers are ready for them.
Visitors looking for gifts have several options, including familiar ones, such as handmade jewelry, and some unusual ones, such as vials of lavender oil. But be warned, this is no eastern Europe backwater, and prices for the most part reflect that.
For something truly local, check out the local embroidery. Pieces range from small linen placemats with stitching along the borders in traditional patterns for around $15, to table covers about 1 yard long and 18 inches wide for $50, and tablecloths for $250 on up. Or check out the traditional shirts for $155 to $250.
If you want something but don't want to pay much, you can buy a small piece of cloth for your wall with "Dubrovnik" stitched on it and a fringe or seashells along the bottom. But there is no guarantee that it was made in Croatia.
In fact, shop clerks off the main streets say that the stuff in the souvenir shops is not handmade work, while their products are. The owner of the shop where we bought the $15 placemat said his mother, wife and sister did the needlework but his daughter was not interested. Although he had a very profitable summer, he was not sure how long the business would continue once the older women gave up the craft.
Tourist guides call Dubrovnik an old jewelry-making center, and it remains so today. Jewelry stores are scattered throughout the old town, selling traditional gold and silver filigree earrings and pendants as well as bolder, more contemporary necklaces and bracelets with brightly colored stones, shells and coral they say is found along the Dalmatian coast.
One unusual design uses what a clerk called "The Eye of St. Lucia." It is the small plate that closes over the opening of a mollusk's shell when the animal retracts. It has a dark whorl pattern that looks like an eye when it is polished and set off in a piece of jewelry. The clerk swears the "eyes," named for the patron saint of blind people, are gathered by divers along the coast.
Croatia claims to be the birthplace of the necktie, and ties are sold in a variety of shops, including ones like Pred Dvorum that concentrate on ties, cravats and vests. Simple ties in single colors are about $20, while those in traditional motifs or with matching vests run between $100 and $300. Many come wrapped in packaging that explains the origin of the tie in different languages.
If you are looking for something tasteful without having to travel too far, stop at the farmers' market and check out the olive oil, dates and citrus fruits on sale there. You'll also find small vials of lavender oil and sachets filled with the lavender flower.
The oil is said to help cure headaches, heal wounds, fight off mosquitoes and ease the pain of rheumatism (mix with sunflower oil and rosemary and massage the aching part of the body). The blossom not only gives off a pleasant scent but can also be used to make a tea that will ease heart disease, heavy sweating, bronchitis and a variety of other ailments.
A package with both is less than $5. Now there's a bargain.
---
---
---