Deokjeokdo: As weather warms, islands beckon
by
Erik Slavin
March 8, 2009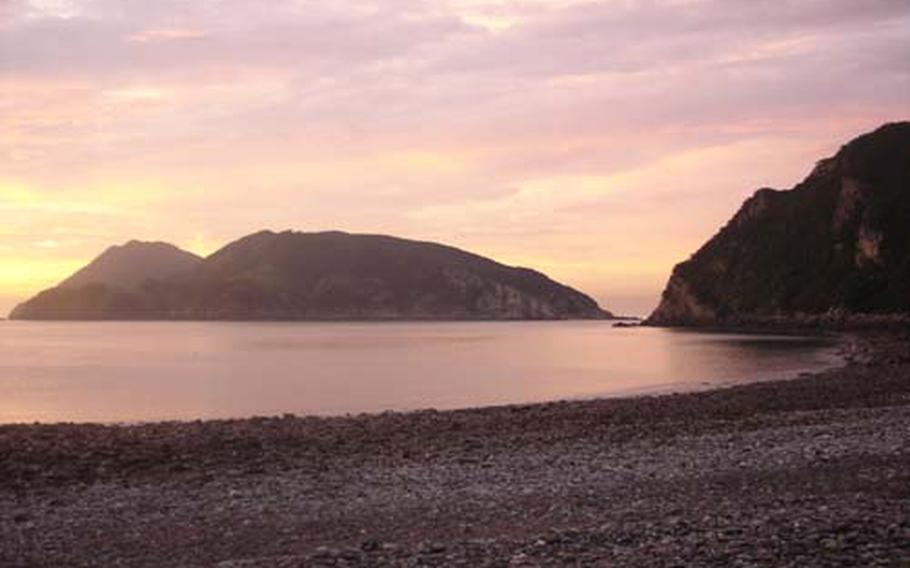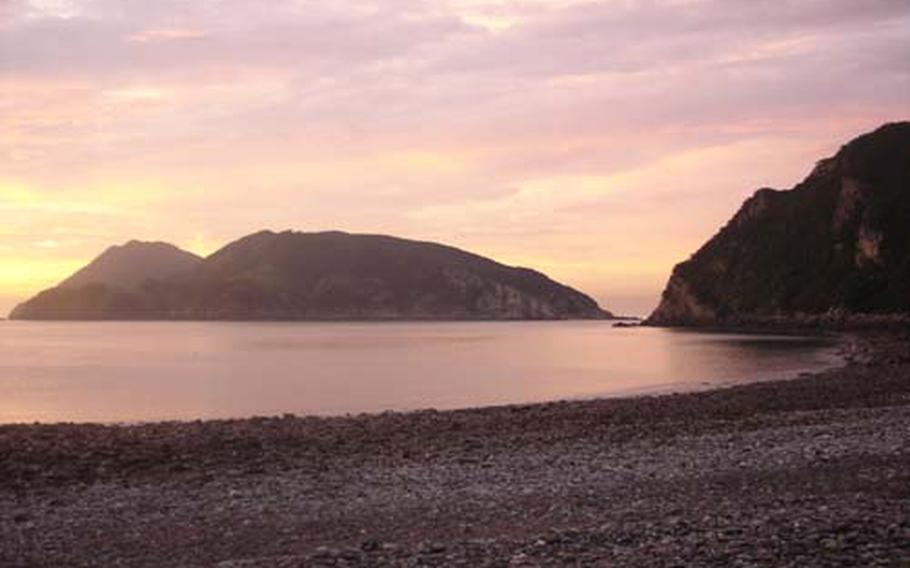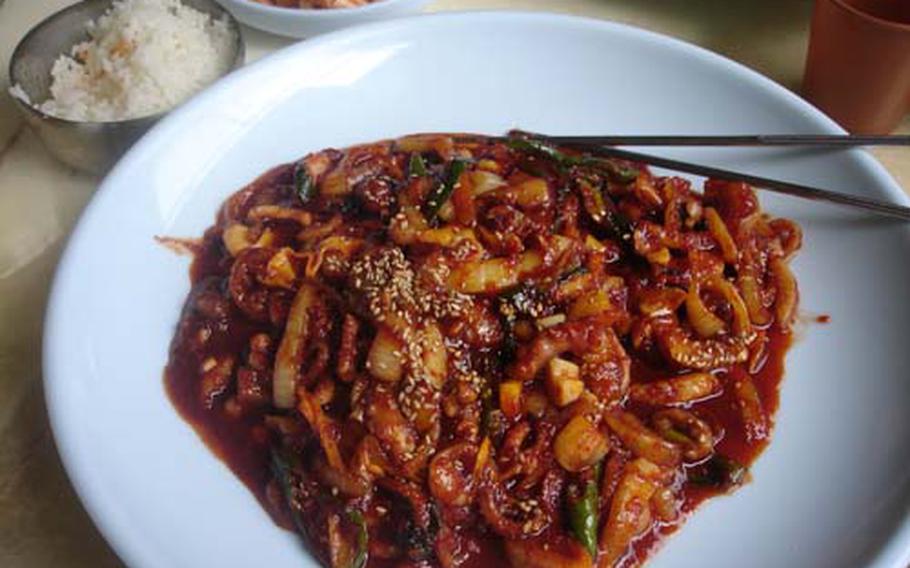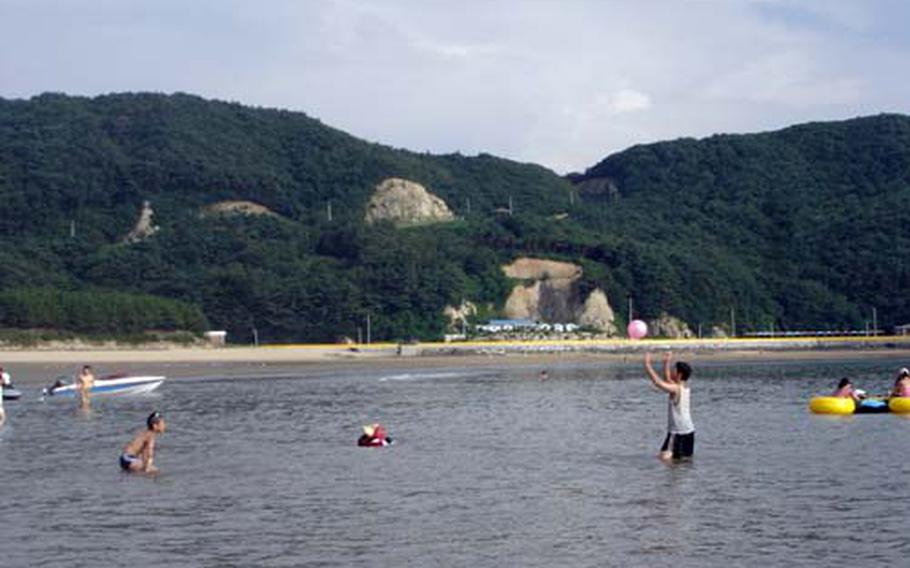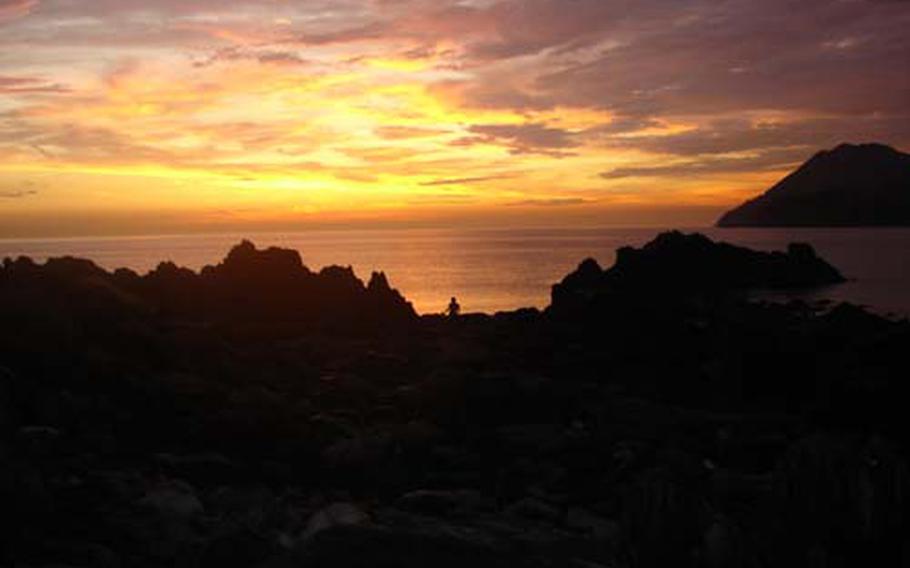 Walking around a city like Seoul has it challenges, such as avoiding low-hanging awnings and not getting flattened by the motorcycles driving on the sidewalk.
It makes a person really appreciate a laid-back island like Deokjeokdo, where motorcycles are still nearly running you over on the footpath, but at least they seem to be doing so in a jaunty, carefree way.
Deokjeokdo, a small island about 48 miles from the Incheon Domestic Ferry Terminal, isn't really set up for foreign tourists, but that's part of its appeal.
Even if you can't speak or read Korean, money and pointing will get plenty of things done.
Before you get to the island on the roughly 40-minute hydrofoil ride, try stopping at the ferry terminal's tourist information center if you haven't made reservations. The English-speaking ladies there booked us two rooms on zero notice, then pointed us to the right line so that we didn't accidentally purchase ferry tickets to Guam.
Following the relatively smooth ferry ride, our hotel owner picked us up at the pier.
Both rooms had Western beds, as we specified at the tourist centers. There was no air conditioning and spotty screening, though at least each room came equipped with state-of-the-art fly swatters.
But at 50,000 won ($33) per night for a room a five-minute walk to the beach, there's little to complain about.
Seopori Beach is the island's most popular; there are personal watercraft, floats and beach umbrellas available for rental. A strip of restaurants and soju tents nearby offers large helpings of food at relatively cheap prices.
Be forewarned that this isn't the place to grab a hamburger. Most Korean food is spicy.
Koreans also like to come to islands to eat hue, or sliced raw fish, which most people douse in chili pepper and wrap in lettuce leaves. The fish comes with lots of side dishes, many of which are also seafood, bubbly in nature and occasionally still moving.
"I'm from Hawaii and really used to seafood, and I've still never seen seafood like that," said Sarah, who dug into some of the rubbery chunks with admirable gusto.
The people on the island were really friendly to her group of Westerners, Sarah added, despite the language barrier.
Some seemed especially friendly to Sarah and Karen, who were among very few women wearing bikinis to the beach.
I am certainly no expert on Korean fashion, but it appears that Koreans are secretly engaged in a subtle mind game, daring each other to wear more clothing into the water.
If I had only thought to bring along formal wear, I would have won; the other competitors were mostly wearing jeans, T-shirts and sneakers while splashing around between extremely low tides.
Deokjeokdo isn't huge, but it's too big to circumnavigate for those not in serious training. If you've got a bicycle, it's worth bringing.
There are also some forests and a mountain peak. But the most beautiful vista comes at sunset on the island's far end, where a beach covered with jagged, volcanic rock overlooks a few islets and a blazing sky full of orange and pink.
That beauty, combined with the inability of jaunty, carefree motor scooter riders to traverse volcanic rock, easily make Deokjeokdo at sunset one of South Korea's most peaceful places.
Know & gogetting there
For English-speaking tourist help anywhere in South Korea, dial 1330, or from a cell phone, the local area code and 1330.
By train to Incheon Domestic Ferry Terminal (Yeonan Pier): Take the Seoul Subway Line No.1 at Seoul Station. Get off at Dongincheon Station, then walk out through the Daehanseorim exit. Take Bus No.12 or No. 24 or take a taxi (10-to 15-minute travel time).
By car from Seoul: Take (Gyeongin) Highway 1 toward Incheon until it ends, which is about 10 minutes from the terminal. Turn left after going one block. Drive to the second intersection and turn right. At the next intersection, turn left. Incheon is also accessible from Highway 120. As an alternate method, military members can take the airport shuttle bus, then ask the tourist information center for the latest bus schedule to the terminal.
Ferries to Deokjeokdo leave between 7:45 a.m. and 4 p.m., depending on the season. Cost is about 39,000 won. Up to four ferries per day leave during August, with fewer during the off-season. For information, call 1330 or Jindo Transportation in Korean at (032) 888-9600.