Cyprus: The meze: A true taste tour
---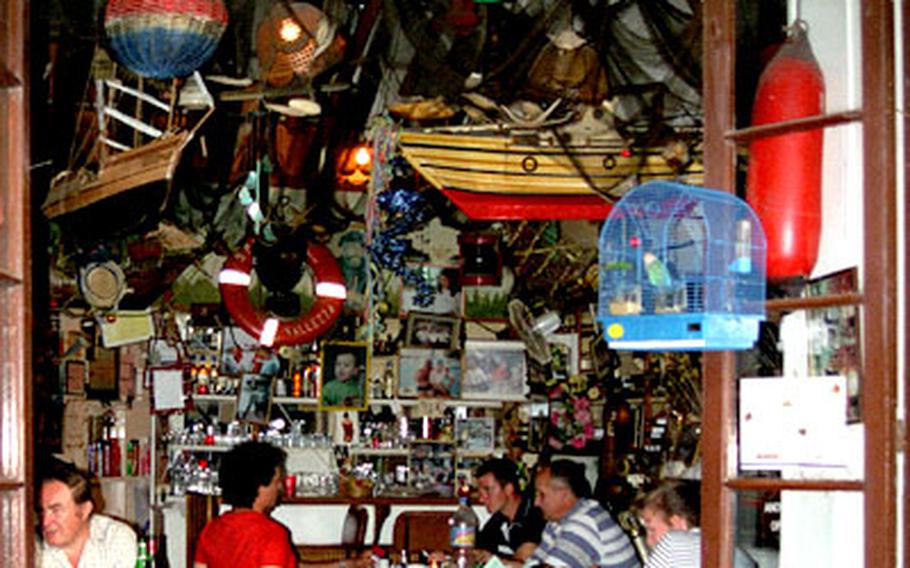 You walk into a restaurant, pick a table, order drinks and the food just starts coming ... and coming ... and coming.
No need to study a menu, no need to work out the price, no need to catch the waiter's eye.
The beauty of the meze is that it's an all-inclusive taste tour through all the main dishes a restaurant has to offer. Quite simply, it's the best way to sample Cypriot delicacies and the best food bargain you'll come across on the island.
Meze actually means "appetizer," but this version is definitely a main meal, consisting of up to 25 or 30 dishes of different foods. It's a similar idea to the Spanish tapas or the Chinese dim sum, and best enjoyed with a small group of people.
The meal may start with a bowl of Greek salad, followed by fresh-baked bread and a variety of dips: hummus and tahini, fish roe salad and olives, garlic and potato dip.
This is followed by an array of cold dishes such as pickled capers and cauliflower, chopped pickled beet and artichokes, local haloumi cheese and green vegetables served in oil and lemon.
After this you may be served fish dishes, such as grilled sardines and squid, followed by rissoles and spicy sausages, potato wedges and meatballs.
And that's just the beginning! Next come the main dishes: lamb kebabs and hunks of meat marinated in red wine, grilled eggplants and small squash, stuffed vine leaves and portions of moussaka, charcoal-grilled chicken and fried potatoes.
Even after that there's more. Fresh fruit and yogurt round off the meal and sometimes you might get to sample homemade cake and, usually, a glass of Cypriot brandy or coffee liqueur to wash it all down.
Eating a meze
Because a meze consists of so many small courses, it's best not to overdo it on any one dish, especially the initial bread and dips. Leave room for a large meal by eating lightly at lunchtime, if at all.
Several restaurants offer vegetarian mezes.
A good price is between $8 and $12 per person, without drinks. Children usually eat free or at half-price, depending on the restaurant.
Recommended restaurants to for a meze:
Polis — Avli Restaurant (very good for vegetarian mezes).
Limassol — To Frourio and Rizitiko Tavern (near castle square); Folio tou Koukou (also known as Cuckoo's Nest) at Agiou Andreou 228.
---
---
---
---