Cycle tour celebrates the liberation of France, Belgium
by
Alice Verberne
April 5, 2007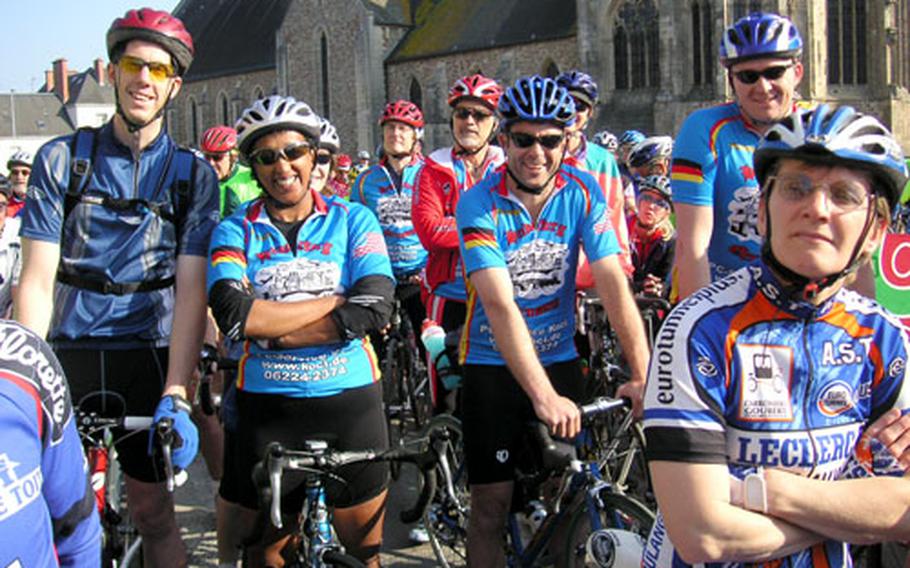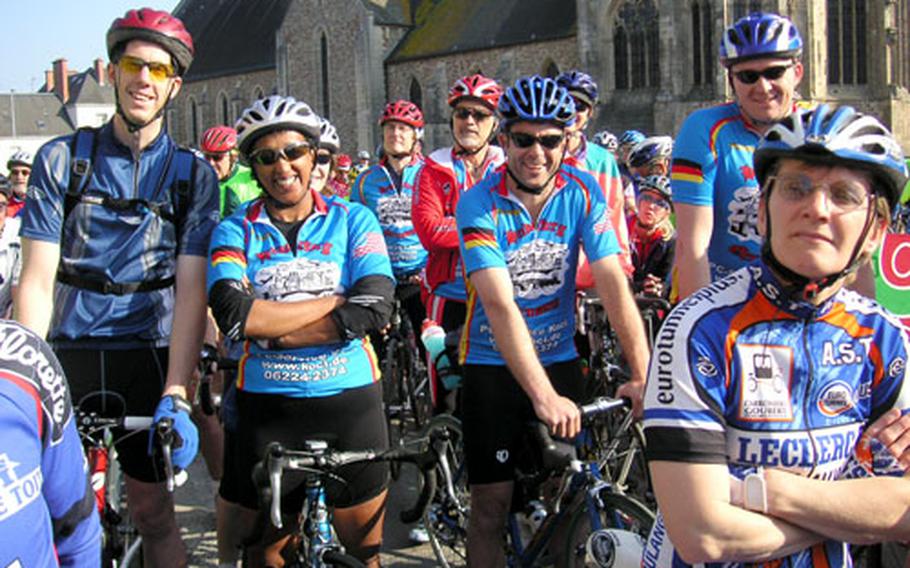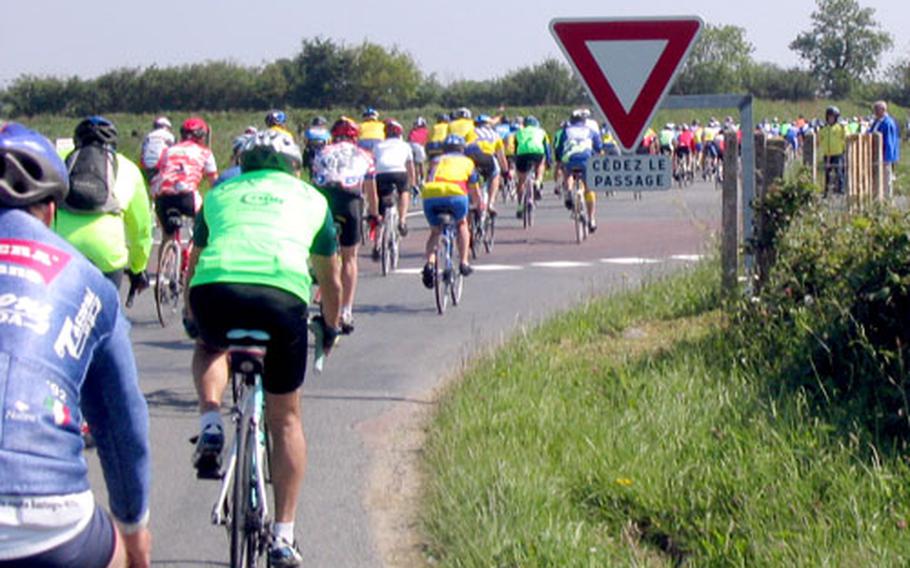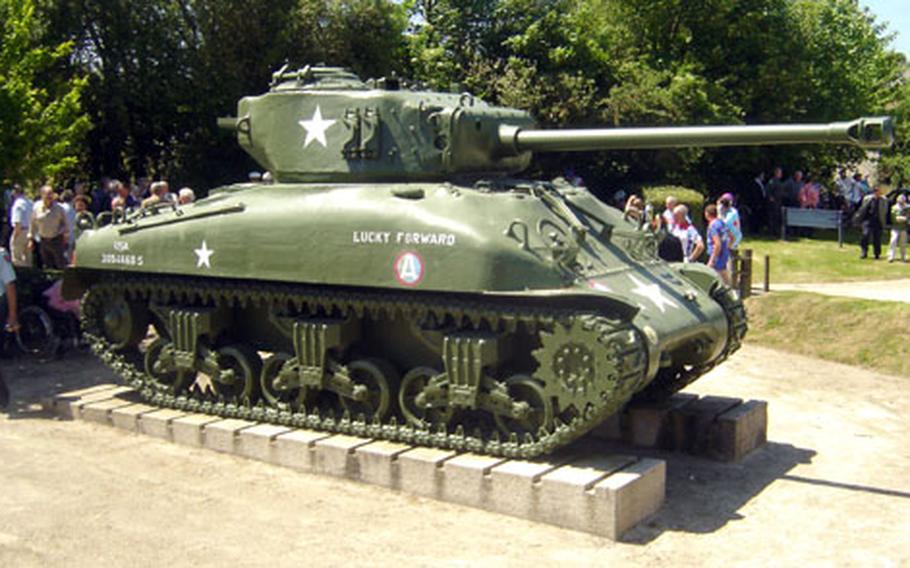 Spring is here. It's time to get on your bike to enjoy the European countryside.
And for those interested in more than leisure riding, it is also time to start training for the annual Voie de la Liberté bike tour, scheduled for June 1-3.
Not only will you get in shape by Memorial Day, but you also can play diplomat while cycling. Rub elbows with about 300 bikers from Europe and North America as you glide through 220 miles of Belgian countryside, all in the name of peace.
This event draws people who not only love cycling, but also the camaraderie of cycling with others. The tour is designed to bring together people, reinforce alliances and give thanks to those who liberated France and Belgium.
And, it's a great way to learn about the history of World War II while seeing the vintage military jeeps and troop carriers driven by people in authentic period uniforms.
"I always come home with something that makes me feel great, be it friendship, culture, history …" says Freddie Johnson of the Wiesbaden, Germany, Outdoor Recreation Center. He will participae in the tour for the seventh time this year.
The ride alternates between Nomandy, France and Belgium. This year it takes place around Bastogne, where participants will cover about 75 miles per day. Cyclists can choose to do the whole ride or portions, depending on their endurance level.
While the tour sounds brutal, it is noncompetitive, and is broken up in a civilized way. Participants hit the road around 9 a.m., after breakfast. Besides stopping for memorial dedications, riders also take breaks to refuel with snacks and liquids. There is a nice sit-down lunch, complete with wine for those who want it.
About 20 to 50 cyclists from the United States participate each year. The groups will form pelotons (cyclists riding in an organized fashion) pedaling 12 to 14 mph depending on the terrain.
Riders are looked after properly. There is medical support, police patrols to escort the riders and mechanical service for those whose bikes break down. And there is a "sag wagon," a bus used to pick up cyclists who lag behind the group.
Once you get over the language barrier and start talking to locals, you'll find that many have wonderful memories of the U.S. troops who fought to free the area. Fellow cyclist Dave Mattingly says that it has been an honor to shake hands with elderly French and Belgians who quickly say: "We appreciate what the American soldiers did to help us, and thank you for returning to celebrate our freedom."
Much of those thanks are aimed at Gen. George S. Patton, who led the U.S. troops who helped liberate the area from its German occupiers.
A Patton will be advancing through Belgium with the troops again this year. Helen Patton-Plusczyk, granddaughter of the general, plans to join the group and ride for a section of the tour with her two sons.
She participates in the tour most years in an effort to promote peace and international cooperation. She is married to German surgeon Thorsten Plusczyk, and when I met her two years ago, she said she and her husband want their relationship to stand as a witness to intercultural exchange.
The couple has established the Patton-Plusczyk Stiftung, a non- profit foundation in Germany aimed at international cultural exchanges. (Details at www. patton-plusczyk.org.)
American participants say they feel a deep sense of connection between themselves and the European participants, and are often surprised to discover that the French and Belgians are fans of American culture. Naturally, individuals may disagree about various subjects on occasion — such as politics — but most agree on the big issues, such as freedom of speech and democracy.
Some Americans are surprised to discover that France helped finance the American Revolution and gave us the Statue of Liberty.
And the French and Belgians have not forgotten that America returned the loyalty when its troops helped liberate them more than 60 years ago.
That is one reason everyone rides together each year — to keep that spirit alive.
Alice Verberne is a writer and artist living in Germany. E-mail her at: Alice.verberne@web4point0.org.
If you go ...Cyclists can register online at www.voiedelaliberte.be/Inscription.htm (in French). The cost is 85 euros, which can be paid by bank wire from any Community Bank customer service desk for a $2 fee, or from a bank on the economy. The fee should be transferred the same time that participants register online. Organizers are in the process of ordering jerseys and need to have registrations shortly. Information on paying is on the Web at www.voiedelaliberte.be; an English translation is available by contacting Steffanie Paoletti of Heidelberg Outdoor Recreation at Steffanie.paoletti@eur.army.mil.
Registered participants can stay overnight in the Bastogne Sport Center Thursday night, May 31, through Sunday morning, June 3. Showers are available. Take a towel, sleeping bag, air mattress, earplugs and a comfortable jogging suit in which to sleep.
Three lunches plus snacks during the morning and afternoon breaks are included in the registration fee. Take extra money for dinner. A cycling jersey and wind jacket are included in the sign-up fee. You will need to take cycling shorts, a water bottle and road bike. To rent a road bike, contact your local Outdoor Recreation Center; cost is about $20 day. Mountain bikes are not permitted.
If you need help with transportation or have any other questions about the tour, contact Freddie Johnson at Wiesbaden Outdoor Recreation, DSN 337-5760, or Paoletti at Heidelberg Outdoor Rec, DSN 370-6489 or 06221-57-6489.
— Alice Verberne