Costa Brava: This vacation was no day at the beach
by
Leah Larkin
May 1, 2003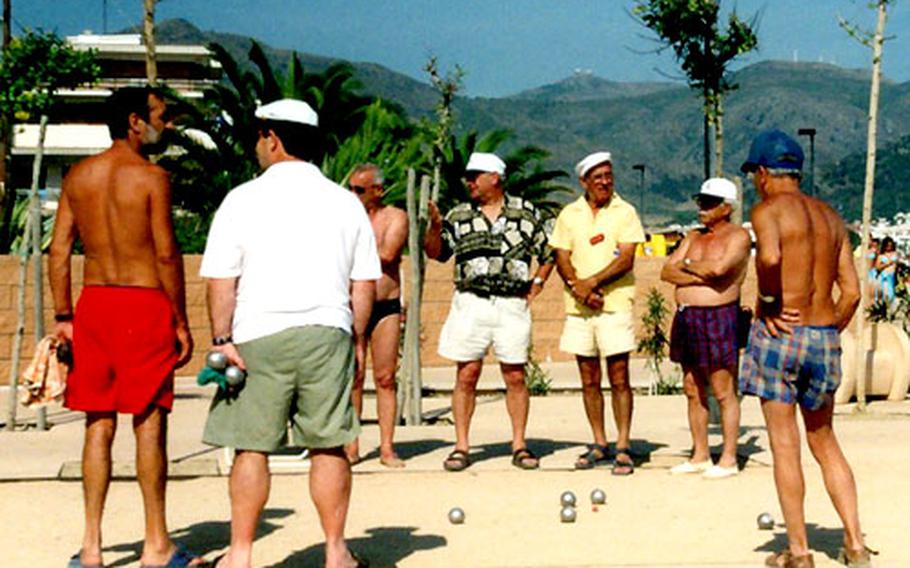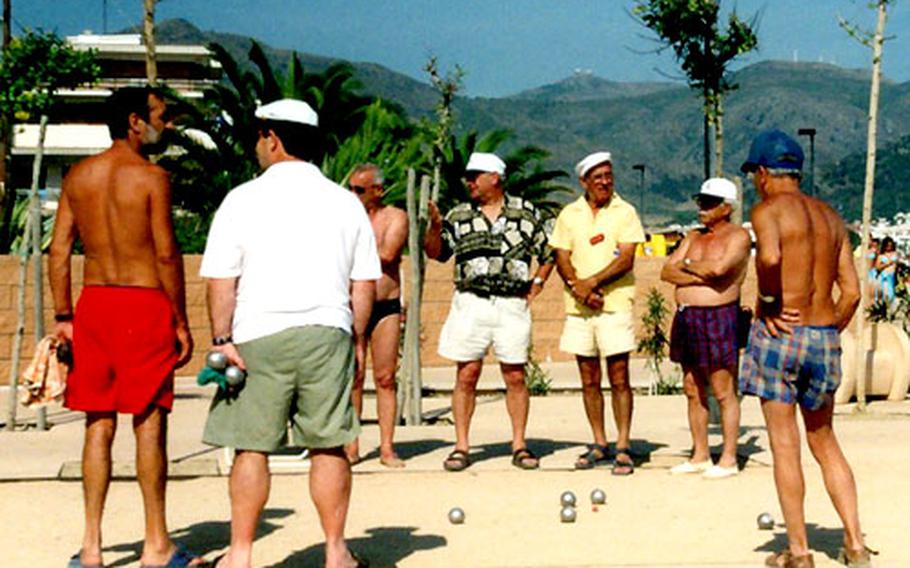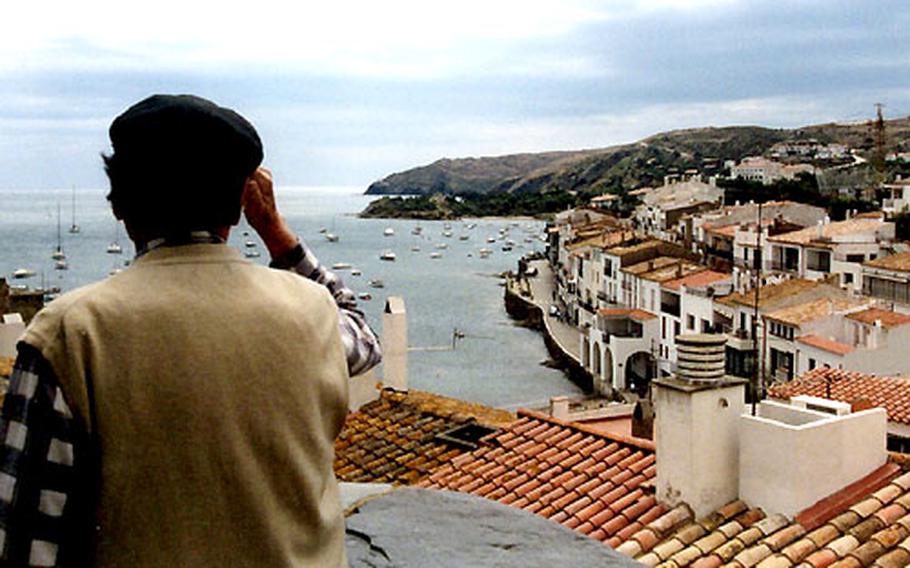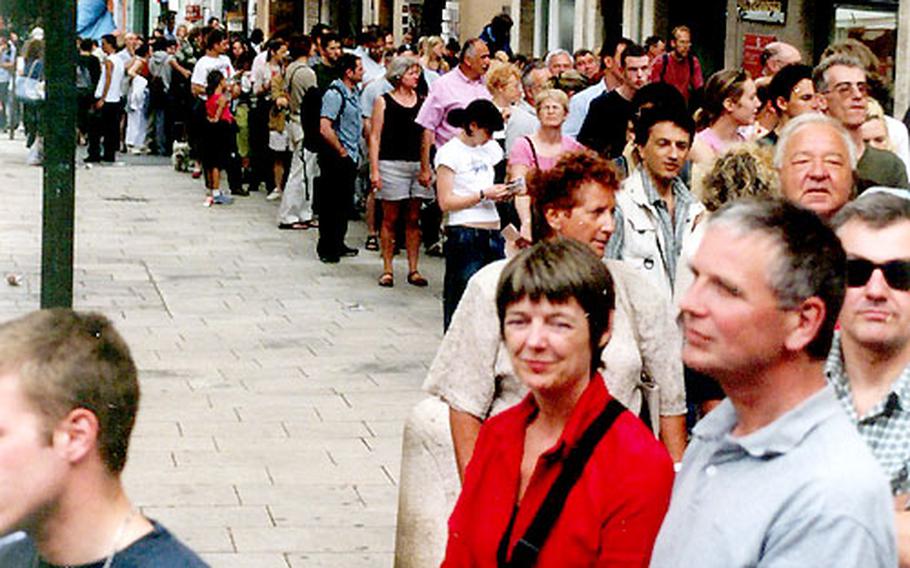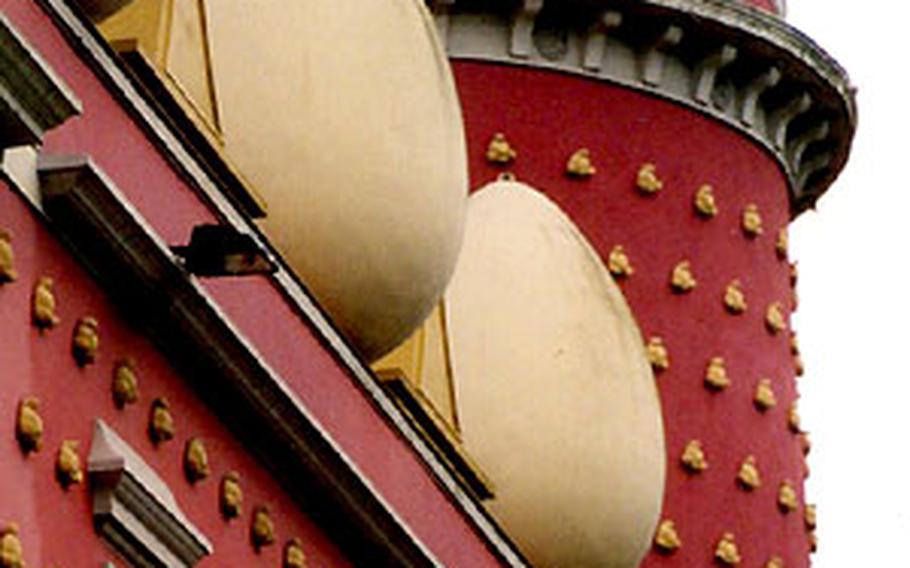 Our vacation to Spain's Costa Brava last summer had its moments — too many, in fact.
We left dreary Germany hoping for glorious days of sunshine on the beach. Instead we encountered the tramuntana, fierce cold winds.
We wanted to visit the Salvador Dali museum in Figueres. The lines to get in were so long you'd have thought they were giving away Dali paintings. We gave up.
We wanted to visit Dali's house, but it was nowhere to be found. Another attraction was closed. The 5-year-old we traveled with was often cranky and whiny.
Fortunately, before the vacation was over, things did improve.
We had booked six nights at a beach hotel in Roses, a coastal city in the northern part of the Costa Brava just south of the French border.
I had not been thrilled about a trip to this part of Spain as it has a reputation for unsightly high-rise hotels and throngs of tourists on cheap package tours who scorch in the sun by day and disco late into the night. However, my brother Steve from Boulder, Colo., had a business trip to nearby Barcelona. He was traveling with his wife, Yoshie, and son, Tai, and they wanted to meet us for a break at the beach.
We flew from Stuttgart to Barcelona, where we met them at the airport and picked up a rental car, then drove about 2½ hours to Roses.
The northern part of the Costa Brava is supposed to be a bit nicer than the southern part — which has the resort of Lloret de Mar. Hence we chose Roses, although it was no beauty of a town. Our beach hotel had a grassy area for lounge chairs, a morning mini-club for Tai, decent food and nice rooms.
All would have been perfect except for that mean wind.
Our arrival day was hot and sunny, but by the time we settled in we decided it was too late for the beach. We took a stroll down Roses' beach promenade and into the city, where a market was under way. The market was body-to-body chaos, although the pickings were mainly a boring assortment of CDs, kitchenware and clothing. We left before losing one another in the masses.
Tai spotted a store with toys in the window. He found a submarine he wanted, but his parents told him he could only have one souvenir during the trip and he should wait. He was not happy. The whining began.
The town of Roses was not much better than the market, mainly lots of shops with tacky souvenirs, and Tai kept reminding us about that submarine.
The next morning, we awoke to dark clouds and cold, ferocious winds. So much for sunny Spain. The woman at the hotel reception told us the winds are the tramuntana and often blow in this part of Spain, lasting for one, three or five days. Great! This was just day one.
We set off in our rental car for the fishing village-artist colony of Cadaqués. The drive over the mountains through terraced slopes of olive groves was spectacular.
The winds howled, but we trekked up to the town's church of note, the 16th-17th century church of Santa Maria that has a stunning gilded baroque altarpiece. From its terrace we looked down on the picturesque whitewashed enclave on the coast. We wandered up and down the hilly streets, past interesting shops and art galleries, to the town's museum, which had some Dali works, but mainly photographs of the artist and his surroundings.
Dali's house, we learned, was in nearby Port Lligat, just a scenic 1.25 kilometer walk — about three-quarters of a mile — along the coast from Cadaqués, according to the guidebook. After seeing all those photos, we were curious to see the house.
We set off on foot. Tai rebelled. He cried and whined. We tried to comfort and encourage him, but it was useless. He and his parents turned back. My husband and I charged on.
It started to rain, but we were determined to see that house, so we walked and walked. Every time we rounded a bend, we were sure the house would be in front of us. We asked some other tourists on the trail. About another kilometer, they said. We continued, down into a cove, back up a hill above the coast.
We would look ahead, spot a house and be sure that must be the one, only to arrive and find that it belonged to someone other than Dali.
We came to a café where we asked directions again. Another kilometer, they said. The rain was beating down even harder. We gave up, cursing the guidebook that had sent us on this "scenic 1.25 km walk." Tai had made the right choice.
While we were gone, he spotted a plastic shark in a shop. He wanted it. He pouted. He whined. We diverted his attention with lunch, but only temporarily.
Tai was determined to get the shark, but we left it behind and, before leaving Cadaqués, tried to find Dali's house by car. Even then no luck. There were no signs. Maybe this was Dali's idea of a joke. After all, he was bizarre.
We drove on to Cap de Creus, an area of dramatic coves and inlets, and an amazing surreal moonlike landscape of pockmarked rocks, shelves of slanted stone along the coast that appear to have been attacked by giant termites. No wonder the scenery Dali painted is so weird.
We had hoped we would be lucky and wake up to bright sunny skies the next day, but it was more of the same. The wind was so strong it was risky opening a car door, as it would instantly be jerked and jolted out of your hand. It was also cold, and we had packed for hot Spanish sun.
We decided to drive across the border to Collioure in France. Maybe the tramuntana doesn't blow in France, we hoped. We followed a twisty mountain road along the coast, past vineyard-covered slopes. Views of the rugged coast below were picture-book scenes.
The winds followed us to France, although they didn't blow as hard, and Collioure was lovely. The town has an old fort, tasteful boutiques, portside restaurants. Even in the wind, it was pleasant to walk around. Tai had fun throwing pebbles into the sea, and we enjoyed a French lunch before heading back.
Day three, and the winds still screamed. Yet another day without the beach. We set out to see the famous Teatre-Museu Dali in Figueres. Between 1961 and 1974, the artist converted the town's former municipal theater into a museum for his surrealistic works.
It seemed that all the tourists who would normally be at the beach invaded Figueres that day. Finding a parking place was a nasty chore, but we succeeded and moved on to the museum, an odd and fascinating structure with bizarre sculptures, a pink wall topped with giant eggs, another with female gymnasts.
We were intrigued with the building, and anxious to see more inside. Until we saw the crowd — a line that stretched down a street so far we could not see the end. Husband Bob, who prefers riding his bicycle to sightseeing and was not in a good mood after the parking fiasco, was adamant. No way would he wait in that line. No doubt Tai would have refused, too.
A guide with a group at the entrance told us it's best to visit the museum on a sunny day when most visitors are at the seashore, but even then it can be crowded. He recommended coming with a tour group as the guide makes a reservation for the group and there is little waiting.
Tai was complaining of hunger. We walked past restaurant after restaurant, all full. Eventually I spotted a group leaving a table. I quickly zeroed in to beat the folks behind us. We got the table, but service was something else. We sat and sat and sat, until we were finally given menus. We sat some more. The waiter came to take our order, but then proceeded to dismantle our table and take half of it away.
Maybe this wasn't the trip from hell, but it was definitely turning into the trip from purgatory. We left the restaurant.
The next restaurant said they would have a table for us in two minutes. We were too polite. A party of Spaniards barged ahead and took the table. The waiter felt bad, however, and found us another table.
The search for lunch had led us through most of Figueres, street after street of shops selling all sorts of strange Dali souvenirs. But at last Tai got his souvenir — a rubber whale. The museum is the only reason to visit the town, we concluded.
We knew we were doomed if we awoke to winds on day four, since according to the locals that would mean we were in for two more days of this foul weather. And we only had two more days. Fortune blessed us. Day four was a beauty, exactly what we had come to Spain for.
Finally we could enjoy the beach and the pleasant boardwalk. Tai loved the hotel mini-club where he was kept busy drawing sharks and dinosaurs while his parents sunned in serenity. He also loved the water and making sand castles.
We had two delightful days on the beach, and we had no complaints. On our last day, we tried to visit behind the walls that remain from Roses' 16th-century citadel. There's not supposed to be much inside, but we figured we should see it. Our bad luck had not vanished. Closed. It was being readied for a performance that evening.
While most Costa Brava beach towns, like Roses, are masses of concrete on the beach front, the beaches are fine. If you have a car, you can drive outside town and discover secluded coves for bathing in more scenic surroundings. You can also explore the region, which, as we learned, is well worth seeing. If those winds hadn't blown, we may not have ventured from the comforts of the beach and missed all that gorgeous scenery.
Nonetheless, the Costa Brava would be better without the tramuntana.
Leah Larkin is a freelance writer living near Stuttgart, Germany, and is a member of the Society of American Travel writers.
If you go ...
Our double room at the Hotel Coral Platja, Avda. De Rhoda, 28, Post Box 36, 17480 Roses (Costa Brava) Spain, cost 378 euros per person for six nights including an ample buffet breakfast and dinner every night; half price for Tai. Phone (+34) (0) 972- 252110.
A rental car for six days was 312 euros.
Find more information on the Costa Brava on the Web at www.costabrava.org.
— Leah Larkin
Dali in Cadaqués
Leah Larkin was unable to find Salvador Dali's house in Cadaqués, but in September 1962, Stars and Stripes staffer Gunther Schuettler was much more successful. He photographed Dali both at home with his wife, Gala, and outdoors in Cadaqués. To see some of those photos,click here.