Cologne: Party town
by
Charlie Coon
April 27, 2006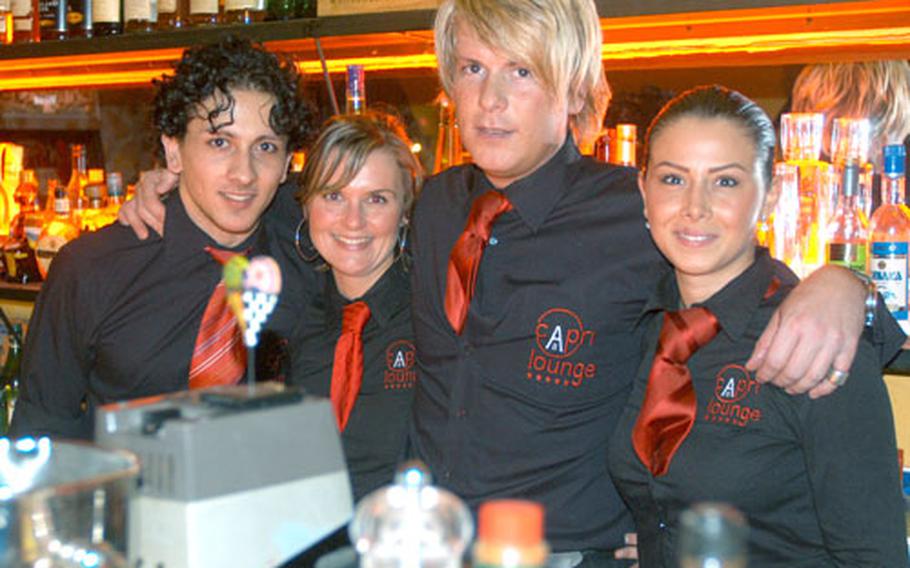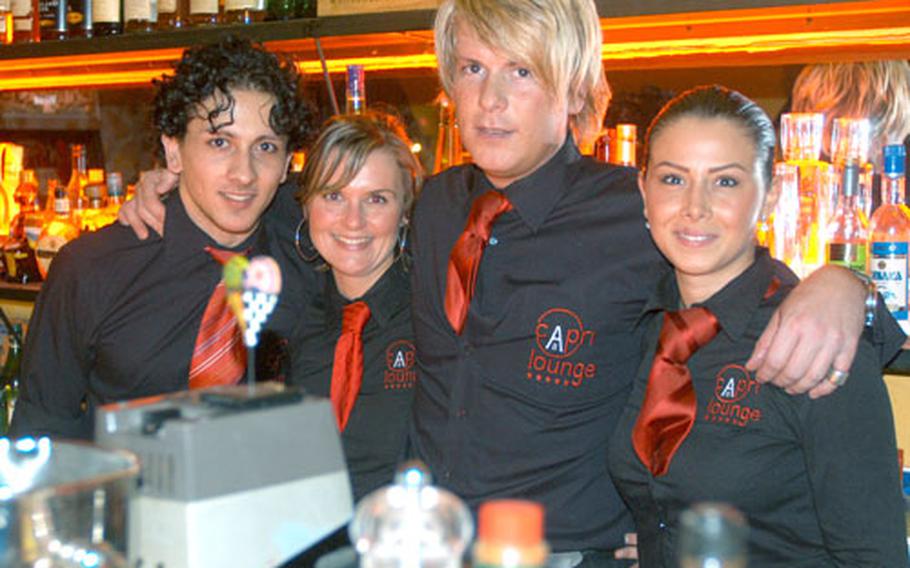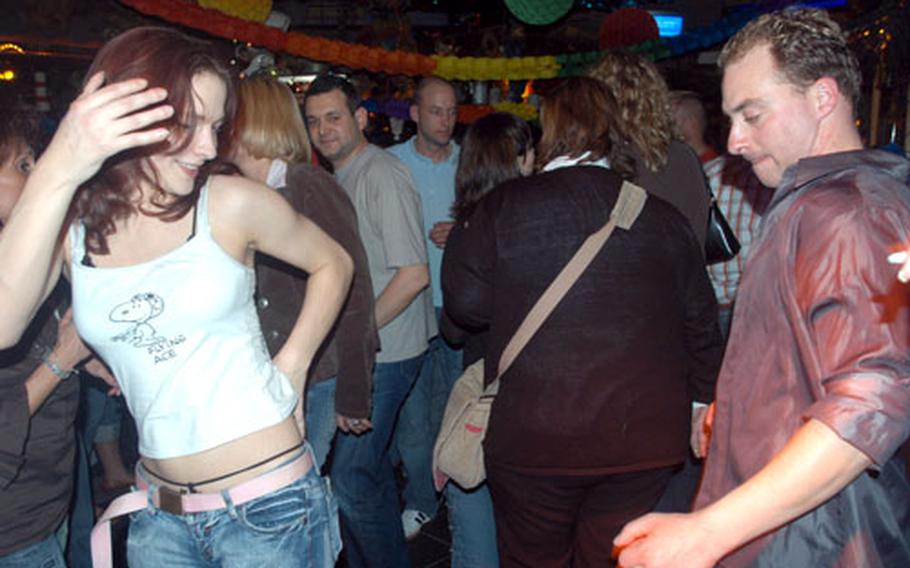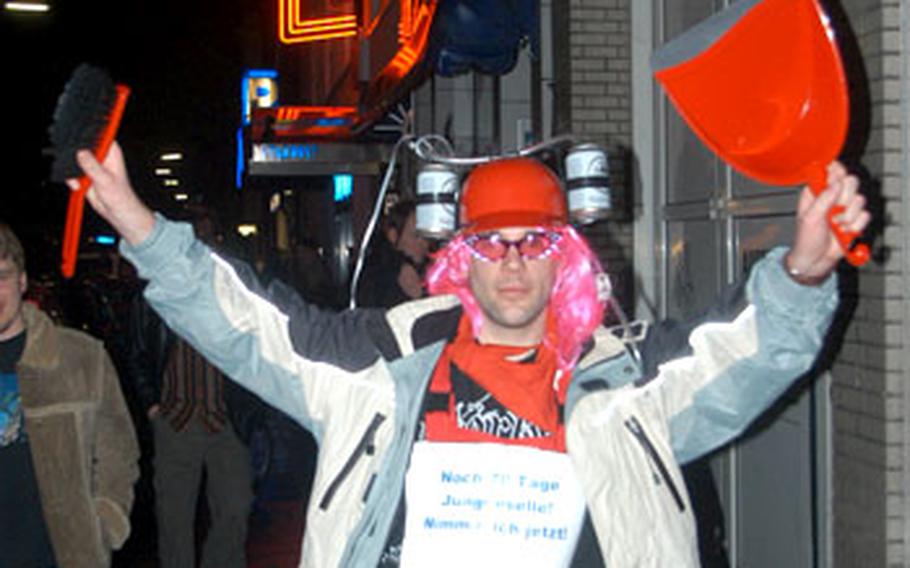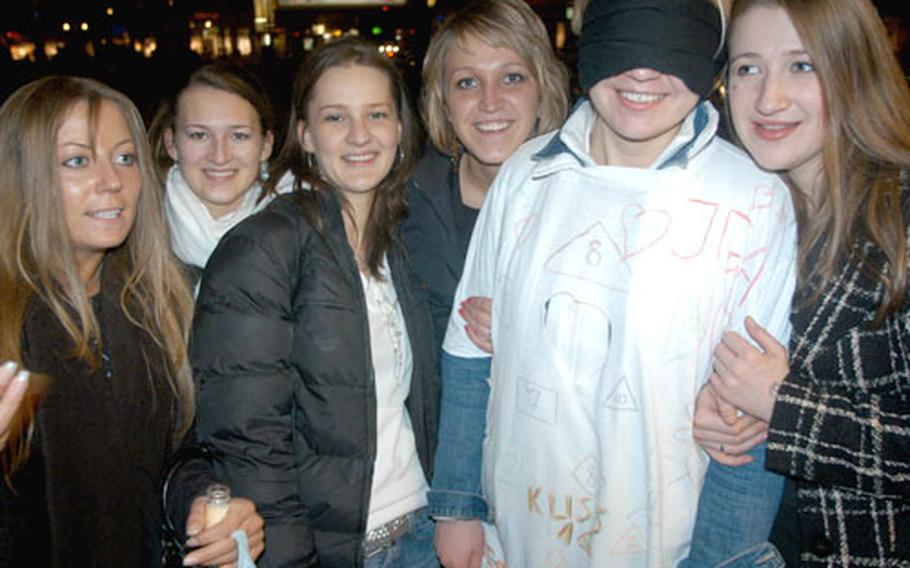 The glossy black asphalt reflects the lights of the bars and cars. It's a rainy Saturday night in Cologne, Germany, and the party is on.
Groups of young women huddle in the doorway of a club, flirting with the bouncer, trying to get inside where the music is playing and the dance floor is crowded. Guys farther back in line shuffle nervously, their 50-euro haircuts getting all wet.
Around the corner, inside a basement getaway, a server preens in the mirror before delivering a tray of drinks to a table of pretty ladies.
Cologne bills itself as the most friendly, most welcoming city in Germany. But don't believe the brochures.
Just ask one of the locals.
"When you go out alone, the people speak with you," said Efi, a bartender at the Capri Lounge. "In Hanover, you don't reach other people. They don't speak with you.
"But Cologne is another place."
A party place. Famous for Carnival, nightlife, tolerance and diversity.
Like a big onion, its nightlife is best discovered by peeling away at it, street by street.
The downtown is shaped like a half onion, sliced from end to end. The Rhine River cuts through the city, a straight edge on the east, and to the west, a semicircle makes up the main party drag.
Near the river, the famous Cologne cathedral's twin spires reach 515 feet into the sky, a useful landmark for nighttime wanderers. But enough geography — time to go hunting.
Dinner is a good way to start.
McDonald's and other fast- food joints, and the ubiquitous döner stands, with their cylinder- shaped mystery meat on a spit, offer a cheap and easy way to build that pre-party base.
But an Argentine steak house, Spanish tapas bar, or the old standby — Chinese — works, too. Cologne caters to hungry people. It's hard to turn a corner without running into food.
But beware the tourist traps: An Italian restaurant on a prime intersection might be half as good and twice as expensive as another tucked just a few blocks away.
Ask a cop. They know good chow. Then set out into the night and start peeling away.
Irish pubs and American-style sports bars are abundant. They've got the TVs and English- speaking hired help, but aren't so bountiful a scene for the mating ritual.
Downtown Cologne's western ring, aka main party drag, is several streets connected as one: Hohenstaufenring, Hohenzollernring, Kaiser-Wilhelm-Ring. This is where the action is.
On this night, women are mostly traveling in pairs, guys in packs.
At about midnight, crowds are gathering outside clubs such as Apollo, Nachtflug and Tiefenrausch.
"We know what kind of people would be good for here," says the doorman at Klaps Kuehle, after turning away a group of young men in scruffy jeans and waving in a small horde of spirited fräuleins.
Inside of Klaps Koehler, a tall and handsome young guy indicates, not so subtly, that he expects to score.
"This place is cheap," says Bjoern as he squeezes his way through the bodies. "Women who are 30 or 40 years old who want a man, they come here.
"It's really no problem. One, two, three girls. No problem."
Franzi, a cute young brunette from Leverkusen, has a different take.
"The difference is the people from Cologne are the best in the whole of Germany," she claims. "Everybody parties in Cologne, and they are so funny."
Like Bjoern?
Back outside, the rain is still falling but the inner layers of the onion are lively. The streets are a little darker, the clubs a little smaller. Restaurants stay open late.
A street called Kettengasse obviously caters to, in U.S. military-speak, the don't-ask-don't- tell crowd. But it's not the only place.
A brochure from the city's tourism office brags, in bold print, that Cologne is "one of the European centers of gay lifestyle." This is evident but not overwhelmingly so. The dance clubs, sports bars and subterranean haunts fit together like an old quilt.
Three in the morning. The wee hours have arrived but the clubs keep going, as though people are afraid of going to sleep, fearful they might miss something.
There are folks still looking for action, and couples at a coffee shop that look like they just got some. Their smiles give it away.
Cologne at night is like a festival of youth and happiness. Boys too young to know how maddening girls can be; girls too young to know the fatal flaws of the opposite sex.
There's even a fair share of middle-aged folks out testing the waters.
The chances of getting lucky? Who's to say?
But the streets are crowded, and there are certainly enough tables at which to roll your dice.
Know and go ...The first thing one notices about Cologne is the massive cathedral.
Get off the train, walk out the train station and, boom, there it is. Or if driving, its twin spires pull you like a gravitational force right to the downtown of one of Germany's coolest cities.
So it's a must-do stop and walk-through.
The cathedral's towering stained-glass windows, hundreds of little statues and numerous altars are more than worth the price of admission, which is free. If you prefer, an English-language guidebook or English-speaking guide can show the way.
But the city has much more to offer sightseers. Among them:
¶ In addition to the main cathedral, Cologne has 12 centuries-old Romanesque cathedrals that are awe-inspiring.
¶ Museums, especially the Germano-Roman museum next to the cathedral with remains from the times when Cologne was the capital of the Roman province of Lower Germania, and the double Ludwig and Wallraf-Richartz art museums with the Ludwig's 20th-century and contemporary art collection, and the Wallraf-Richartz's collection from the 13th century on.
¶ Classical music and opera, theater and musicals. The "We Will Rock You" tribute to the rock band Queen is currently playing. Across from the opera is the 4711 House, head office of Eau de Cologne's manufacturer, the perfume named after the city and source of the generic name for similar aromatic potions.
¶ The Hohestrasse and bordering shopping streets are navigated on foot and provide hundreds of buying opportunities, from the decadently expensive to the cheap and quirky.
¶ Beautiful parks where people just like to go and hang out, catch some sun and people-watch. Along the Rhine, there are paths to walk, places to watch ships float by and docks to board them for a cruise on the river. For a great view of the city, cross the river and look at it from the east side.
¶ Myriad restaurants line the riverfront, offering tempting choices of Thai, Italian, Slavic and Argentine food, along with the local Kölsch beer for lunch and dinner. For those who like to eat and go, there is no shortage of quick-food stands with pizza, ice cream and others tasty treats.
In the winter, Cologne holds its famous Christmas market and during the carnival season it draws huge crowds for one of the largest parades in Germany.
The city is such a tourist attraction that is almost always teeming with visitors. About 55 million per year visit, and the city is well-prepared to be a good host. One of its tourist brochures brags of its "cosmopolitan, hospitable and multicultural" personality, and it is not a lie.
But in the spring and summer, it's mostly known for the thousands of beautiful natives and tourists who enjoy the city at any given time.
As usual in Europe, the city's tourist information office is a good place to start. Cologne's is next to the cathedral.
In addition to maps, the office has brochures about specific attractions, information on special rates for public transportation and other tourist necessities, and a friendly, English-speaking staff happy to serve.
— Charlie Coon
---
---
---