Chiang Mai: Base your northern Thailand trip out of charming city
---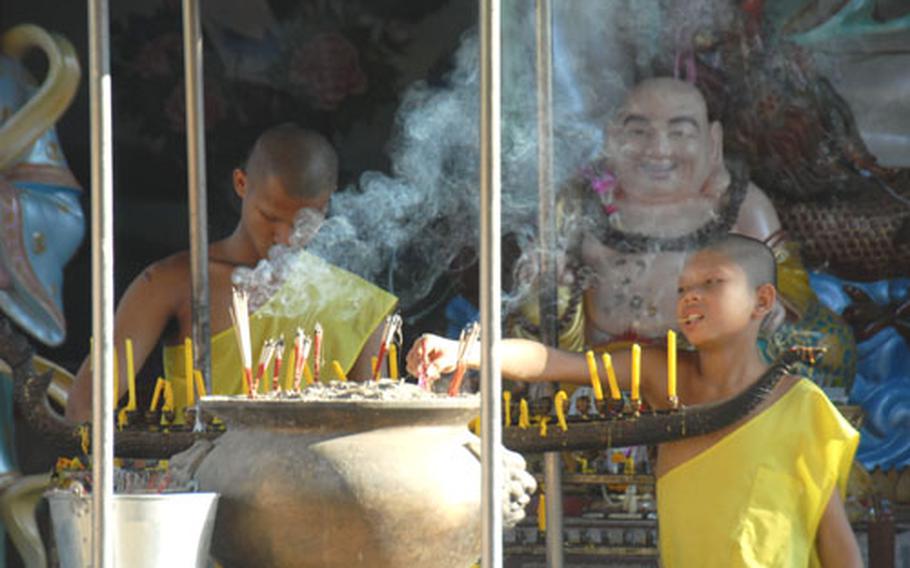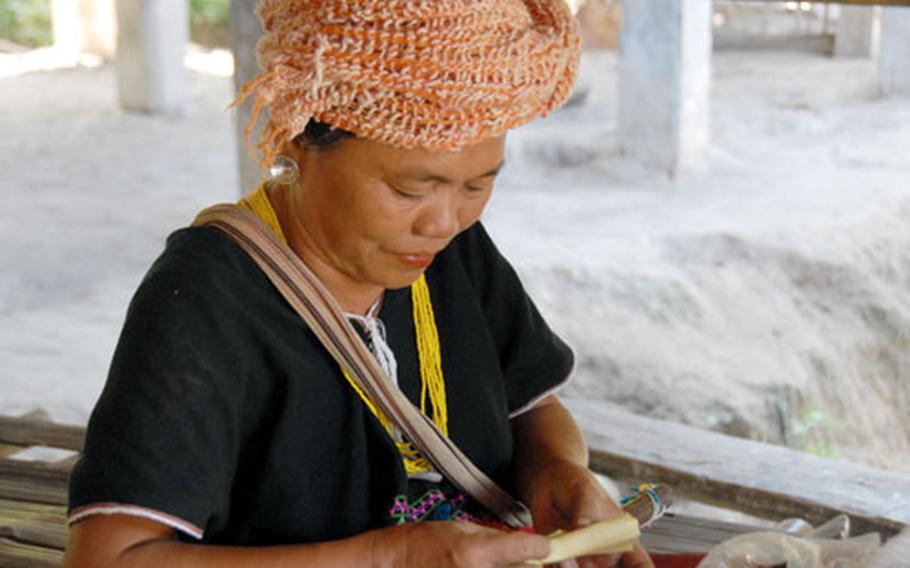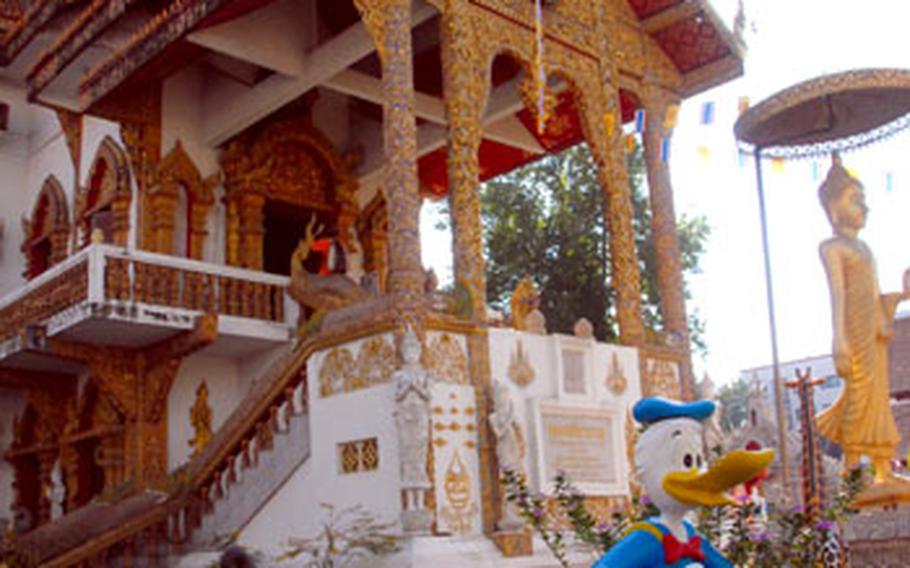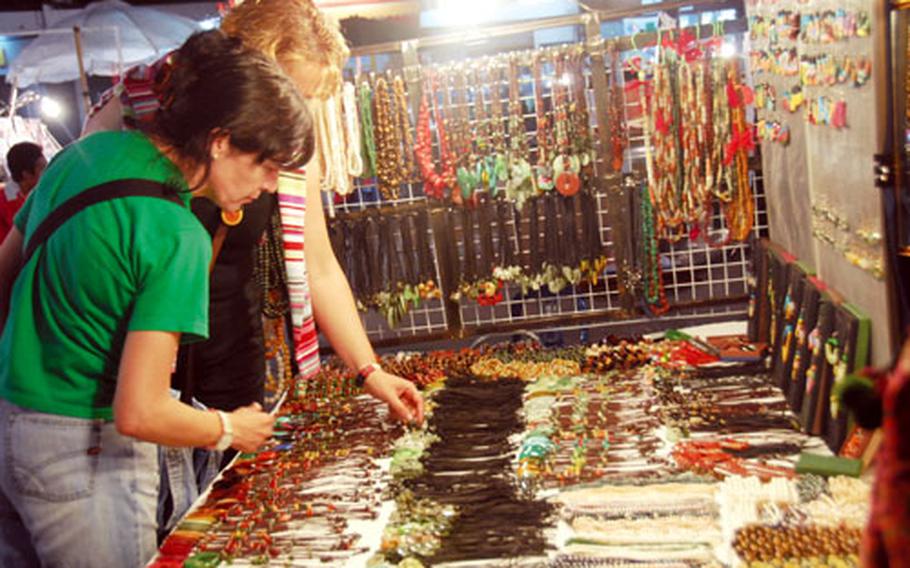 It was almost midnight, and the city square-turned-outdoor market was still abuzz with tourists on the hunt for carved teak elephants, paper lanterns, shiny baseball caps made out of flattened beer cans, anything teak or kitschy.
In the middle of it all, I sat in a row of two dozen armchairs and half-dozed as a tiny Thai woman kneaded my feet for a mere $3 per half hour.
At times, Chiang Mai feels more like Disneyland than the temple-laden gateway to Thailand's northern hill country that it is. It's full of travel agents and tourists, so much so that on some streets you're more likely to pass a foreigner than a local. There's a Starbucks in the moat-ringed historic city center, and souvenir shops and dive bars full of Western tourists.
You won't get a sense of what Thailand is really like here. But there is something relaxing and almost quaint about the city, making it a good place to unwind, especially after the traffic and bustle of Bangkok. People come here and stay here for days and weeks at a time, especially backpackers traveling the Southeast Asia circuit.
What makes it special? The city itself is unremarkable, and has few must-see sites except for the country's largest Buddhist temple and the nearby mountain of Doi Suthep (which we skipped). The tourist district is flat and compact, perfect for exploring by foot if you don't mind the heat. You can't walk more than a few blocks without tripping over a wat, one of the ornate Buddhist temples that are more common in Thailand than Baptist churches in Alabama. My favorite was Wat Buppharam, which for some inexplicable reason had a waist-high statue of Donald Duck eating noodles in front of it.
During the day, there's little to do in Chiang Mai except visit the wats, shop for souvenirs, get an hour-long Thai massage for about $6, drink fruit smoothies at a café or Singha beer at an outdoor bar. You may not learn much about Thai culture that way, but it's not a bad way to spend a vacation.
Most people use Chiang Mai as a base for exploring northern Thailand. Walk down any street in the tourist area and you can find a dozen agents selling identical trips in air-conditioned vans to the surrounding areas. Many people visit the Golden Triangle, the infamous opium-smuggling zone where Thailand, Burma and Cambodia meet. You can also book day and overnight treks to see the hill tribes that live within a few hours' drive and allegedly retain their traditional lifestyles.
We booked a day trip that included an hour of hiking up a mountain, an elephant ride, and another hour of floating down a stream on a bamboo raft. It also included disappointing visits to see Meo and Karen tribal villages, where all we saw were a few booths selling handmade scarves and bottled water to the groups of sweaty tourists we passed on our hike there.
The city comes alive at night, largely because of its largest tourist draw — the Night Bazaar. Every day, from dusk to midnight, dozens of vendors set up tables in an open square and sell Thai tapestries, table runners, teak elephants, gauzy skirts and shirts, surprisingly lifelike flowers made out of soap, silk ties, lamps, dried fruit, and brand-name makeup. When you're done shopping, eat at one of the open-air Thai seafood restaurants that line the square.
But if your taste buds need a break from the fiery curries and sweet-and-sour soups, there are plenty of options in Chiang Mai. Most restaurants that serve Thai food will serve some approximation of Western food, usually greasy French fries, chicken wings and hamburgers. You can also eat at a British pub, a French creperie, a pizzeria, or a Middle Eastern restaurant that serves, by far, the best falafel I've found in Asia.
Accommodations range from uber-cheap to expensive. We stayed for one miserable night in a $6-per-room hostel that smelled of urine and mildew, and had a bathroom door with a bent nail for a latch. For about $20 a night, we upgraded to a simple but pleasant guesthouse with large rooms, free breakfast, Internet access, and a picturesque courtyard filled with orchids and tropical green plants.
---
---
---
---