Cafe No. 15 serves a good cup of Joe in a relaxing setting
by
Andrew Yurkovsky
April 3, 2015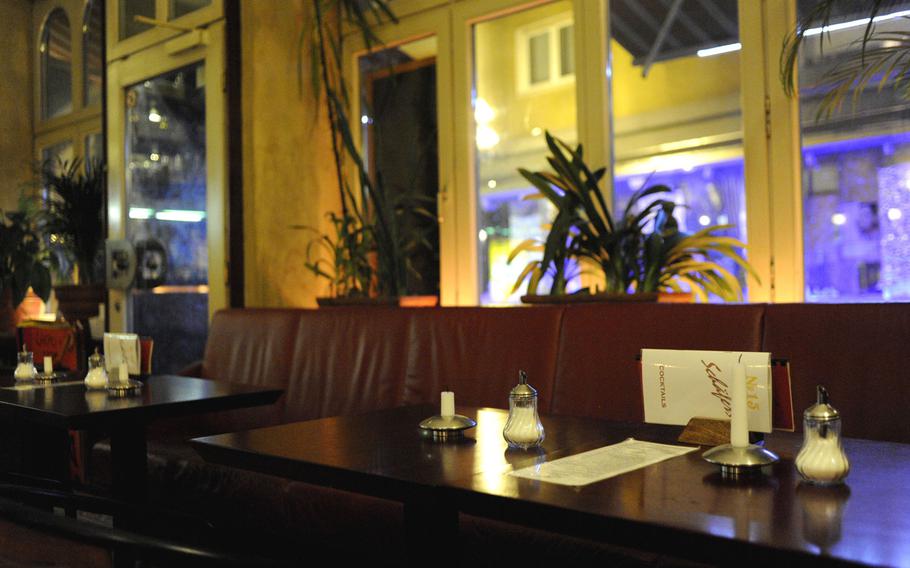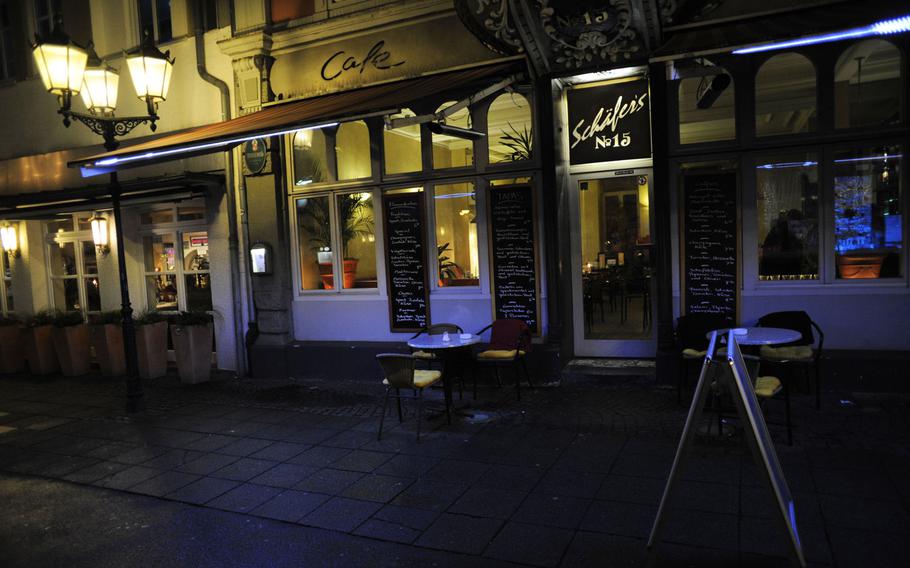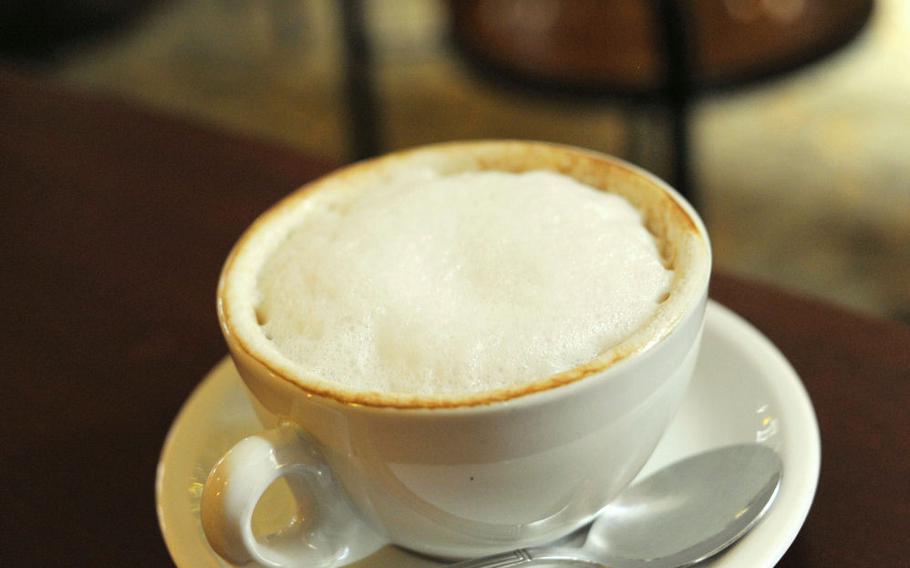 One of the two great pleasures in life is a good cup of coffee; the other is a relaxing, stimulating place in which to enjoy it.
The first pleasure is not difficult to find in downtown Kaiserslautern. Cappuccino is my benchmark drink, and Brauhaus and Extrablatt offer good versions of it. But the background music in Brauhaus can be deafening, even during Sunday brunch, and Extrablatt pumps up the volume to an equally intolerable level halfway through the day. St. Martin is a peaceful alternative, but indoor seating is limited.
In theory, Kaffeerösterei achieves the ideal union of coffee and ambiance. It serves what is probably Kaiserslautern's best joe, and the hum of polite conversation is the loudest sound you're likely to hear. But there's a catch here, too: the hours. Kaffeerösterei opens late and closes early, which means most working folk can visit only on weekends.
That leaves Cafe No. 15 on Steinstrasse, just a few buildings down from Kaffeerösterei and around the corner from St. Martin. It's named for the bistro's house number.
I discovered Cafe No. 15 only recently. For the longest time I balked at entering. The fancy interior and the dearth of patrons led me to think it was either too expensive or not very good.
I was wrong. Now it's my default destination for coffee or an evening drink.
Almost everything about this elegant bistro is a throwback to an earlier era, from the diffident waiter dressed in a white coat to the spacious interior, with its upright piano, towering liquor rack and lofty ceiling. More than anything, it resembles a 19th-century Viennese coffeehouse.
No one has played the piano on the several occasions I've visited, but there's jazzy recorded music in the background, and thankfully it remains there. Owner Wolfgang Schäfer, whose name adorns the bistro together with the street number, opened Cafe No. 15 in 1991 in what was once a butcher's shop. The tranquil atmosphere, he said, is by design. He recently stripped the tables of white tablecloths to give the place a more relaxed, homier feel.
Of course, some cafe-goers may be looking for more than just coffee and atmosphere. Cafe No. 15 obliges with a huge drinks menu and good selection of salads, soups, snacks and desserts. Flammkuchen, bruschetta-like "toasts" and goulash soup are hearty enough for a late-night meal.
No. 15's waffles, though, are what really impressed me on a visit late last year. Mine were covered with mandarins and chocolate syrup, topped with whipped cream and ice cream. It's not often that such a decadent dessert settles in the stomach so lightly. Unfortunately, waffles are served only at Christmastime and in the summer — a sure way of ensuring they remain a treat.
It's sometimes said that Kaiserslautern's biggest selling point is the ease with which you can escape its confines. Frankfurt Airport is an hour's drive from here, Metz and Luxemburg are easy day trips, and a fast train gets you to Paris in a mere 2 ½ hours.
Now that you know about No. 15, you've got a reason to stay. A visit to this unassuming cafe could be the next best thing to a weekend in Vienna — and it's a whole lot cheaper.
---
---
---