Bulgaria beckons: Eastern European nation revealed on road trip
by
Karen Bradbury
October 6, 2005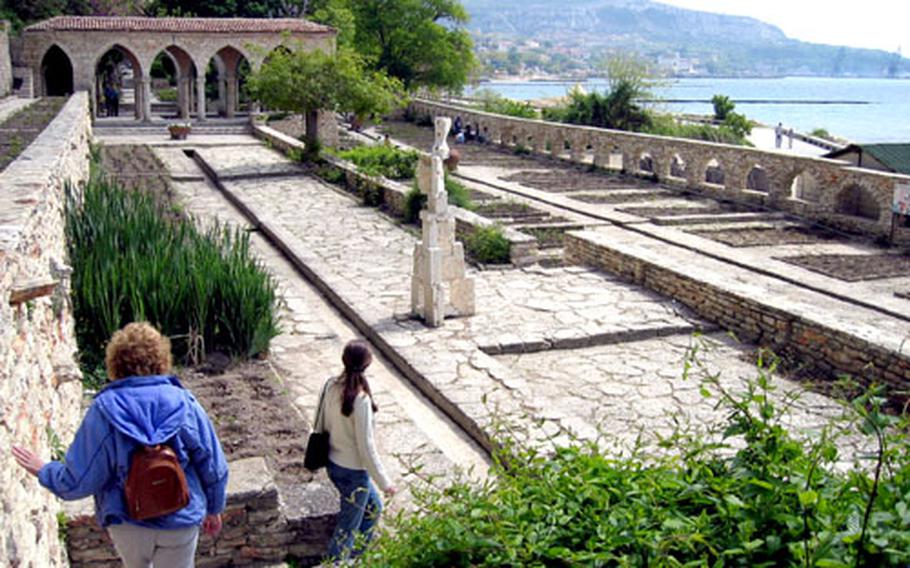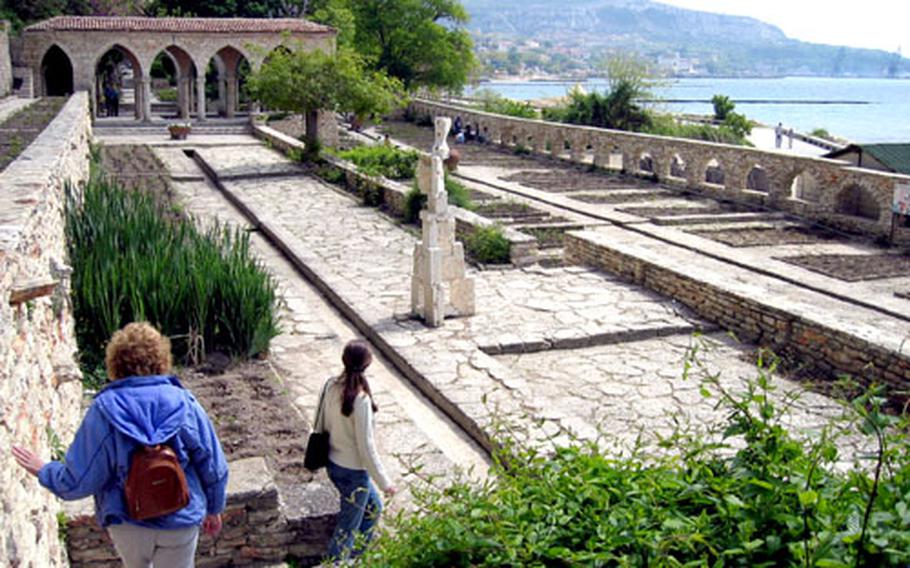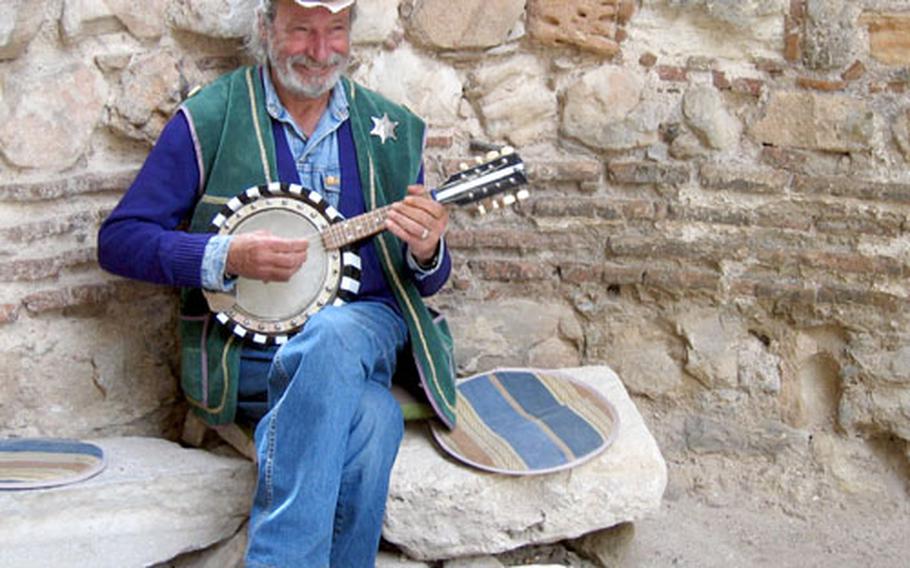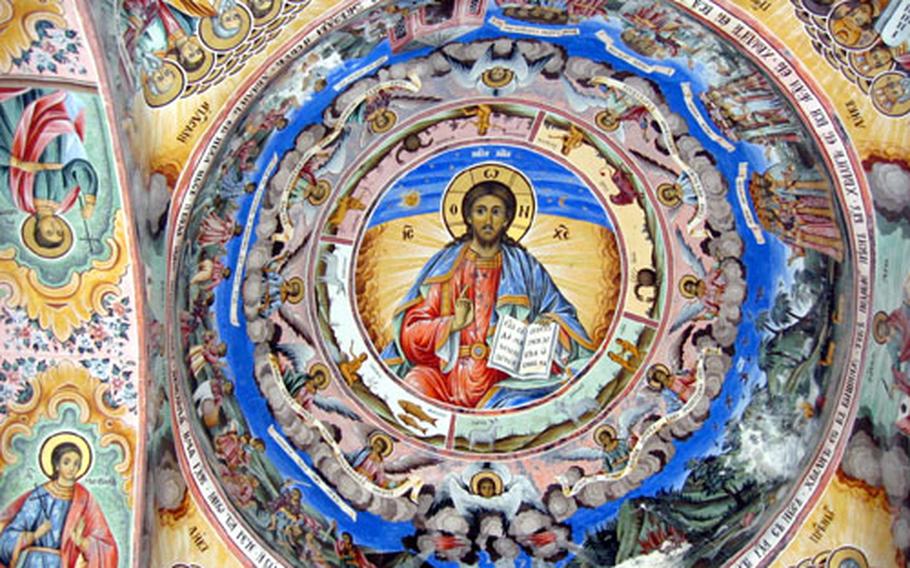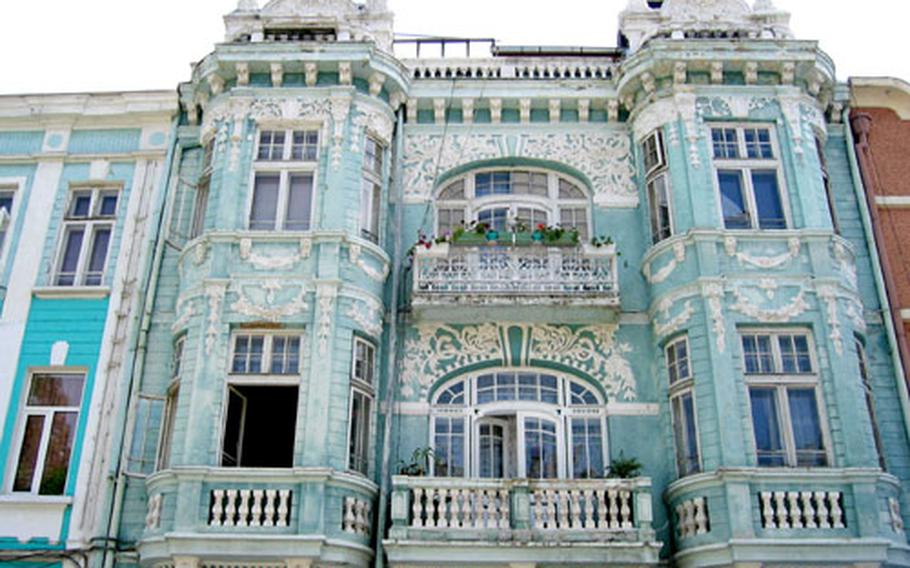 If you want a good look at what Bulgaria is like, try seeing it with someone who knows.
On a recent trip to the country, a friend and I — both seasoned independent travelers — broke with tradition by booking a guided tour.
We were a bit uncertain about putting the success of our trip in someone else's hands, and wondered what our guide would be like. Would our guide be laid-back and flexible, or intent on keeping us on track and out of trouble?
After spending a free day in the capital of Sofia, our questions were answered. In her late 20s, thin and of neat appearance, Denitsa greeted us warmly, and we breathed a sigh of relief in the knowledge that we'd be in competent and personable hands in the days to come.
We started with a walking tour of the city and quickly picked up some valuable insight on its history. An ancient city at a crossroads, it has endured a continuous cycle of construction and destruction at the hands of invaders including the Thracians, Romans, Byzantines, Slavs and Turks. Its "must-see" architectural treasures include the Banya Bashi Mosque, Central Baths, synagogue, St. Nicholas Russian Church and Church of St. Sofia — many left behind by former rulers.
The jewel in Sofia's crown is the Alexander Nevsky Memorial Church, built in honor of Czar Alexander II of Russia and his army, which helped free Bulgaria from the Ottoman Turks in the War for Liberation in 1877-78. The onion-domed Russian Orthodox church is the largest building of its type in the Balkans. Though built in the 20th century, it incorporates Byzantine grandeur both inside and out.
The next day, the three of us settled into our car, a roomy late-model Daewoo, to begin our road trip. Denitsa expertly negotiated Sofia's seemingly hodgepodge traffic patterns and gaping potholes to reach the freeway.
A massive overhaul of the existing infrastructure is evidenced in extensive road construction projects, carried out in large part through European Union funding. As we drove through the chaos of rerouted traffic, any remaining doubts I might have had about leaving the driving to someone else were quickly dispelled.
Our first stop was the town of Veliko Turnovo. We enjoyed a stroll on the grounds of its ancient fortress perched high above the Yantra River. The tour of the fortress was prefaced by a bizarre show involving life-size marionettes representing historical figures shrieking out the history of the fortress in tinny, recorded voices.
Our lodging for the night was in the neighboring village of Arbanassi, a charming site where the stone houses are meticulously maintained in 16th-century style but the gardens are largely left to run wild, resulting in a blaze of color.
Prior to a delicious dinner served hearthside in the cellar of the inn, we enjoyed drinks in the yard's gazebo and a stroll to the town's ultra-posh five-star hotel, whose balconies offered sweeping views of Veliko Turnovo and the surrounding countryside.
The next day, we continued east toward the Black Sea coast. En route, we visited the city of Shumen and its mosque, Tombul Dzhamiya, ancient but still used. It serves as a living testament to the city's former life as a Turkish garrison town. We also made a detour into the hills to see the Madara Horseman, an image of a mounted warrior slaying a lion carved high into a cliff at the beginning of the eighth century. The carving is on the UNESCO world heritage list.
We arrived in the seaport town of Varna in early evening, just in time for a twilight stroll through the Primorsky (Seaside) Park. We eventually reached the wide pedestrian boulevards gracing the heart of the town, with their abundant shops and cafes.
In May, well before the height of the tourist season, the streets were busy but not choked with holiday makers. We bought ice cream of mysterious but tasty flavors, and checked out the postings in numerous real estate agencies catering mostly to foreigners in search of idyllic settings at a fraction of the cost they would pay in Western Europe. The British in particular have been big purchasers of Bulgarian properties over the past few years.
Varna, lovely in broad daylight, positively shimmers at night. Those responsible for planning and executing the illumination of its landmarks deserve accolades.
Those who may have visited Bulgaria on package holidays might already be acquainted with Golden Sands, a beach resort some 15 miles north of Varna. Its first buildings started going up in the late 1950s and continued over the next two decades. Golden Sands traditionally catered heavily to tourists from Soviet bloc countries.
Having spent a week there nearly a decade ago, I was eager to see what changes had been made to the sprawling resort.
What confronted us there can only be described as one vast construction site. The hotel where we stayed and the Indian restaurant where we whiled away many a pleasant afternoon were gone. I was glad my holiday fun did not consist of watching a bulldozer pushing aside rubble or listening to the sounds of a jackhammer.
A visit to the seaside Botanical Gardens of nearby Balchik was another highlight of our coastal stay. More than 3,000 species of flora are displayed in a compact setting alongside a steep bank overlooking a clear and calm blue sea. Visits to a small chapel and the residence of Romania's Queen Maria are included in the moderate admission cost.
The final stop on the coast was the town of Nesebur, a former fishing village that now thrives exclusively on tourism. The peninsula upon which Nesebur perches has a high concentration of churches, some intact and others in ruins, and throughout the old town, closely spaced wooden houses jut far above their first-story stone foundations.
Nesebur has an interesting little archaeological museum, or, for those with tanning on their minds, a sandy beach just to the north of the peninsula.
Opting for the scenic route on the return journey to Sofia, we traveled back roads through the Rodopi and Rila mountain ranges, where Mercedes and horse-drawn carts vied for space. Some horses displayed a festive red tassel on their bridles — we never found out why — and spotting these decked-out creatures became my game of choice. In remote mountain villages, we were enchanted by storks and their huge nests perched on rooftops.
One last sight remained before our return to Sofia — that of Rila Monastery. About 90 miles south of Sofia, it makes for an easy day trip from the capital. And it should not be missed.
Founded in the 10th century, it is credited with helping to preserve Bulgarian culture throughout centuries of Turkish rule. After being devastated by a fire, the complex was rebuilt between 1834 and 1862. Its striking brown-and-white, almost checker pattern set against the backdrop of rugged green mountains creates a visual feast.
Although we arrived too late to visit any of the monastery's museums, we loved the vividly colored frescoes beneath the porticoes of the church that serves as its centerpiece.
A fun way to keep track of all of Bulgaria's top attractions is by participating in its "100 sights of Bulgaria" initiative. This involves the purchase of a countrywide map and a booklet in which visitors receive an ink stamp by the guardians of the monuments included in the scheme. Our brief stay in Bulgaria resulted in 11 stamps apiece, and I'm keeping my booklet on hand in anticipation of another visit soon.
Anyone considering an initial foray into Eastern Europe is well advised to head to Bulgaria — not in five years, but now.
Prices are reasonable, national identity remains strong, summer days are drenched with sun, and relics of a rich past abound.
What other reason do you need?