Büdingen: Beautiful town offers quintessential Christmas market
by
Peter Jaeger
December 2, 2004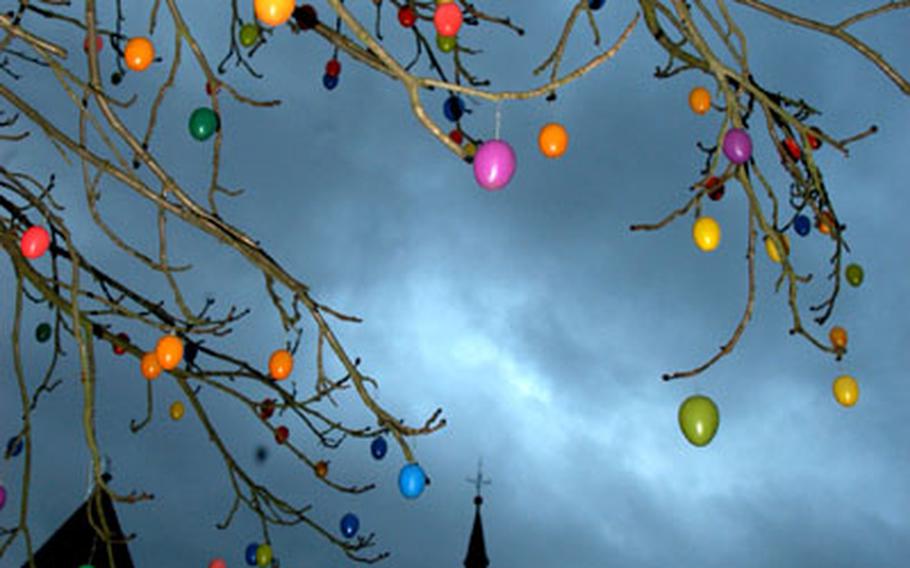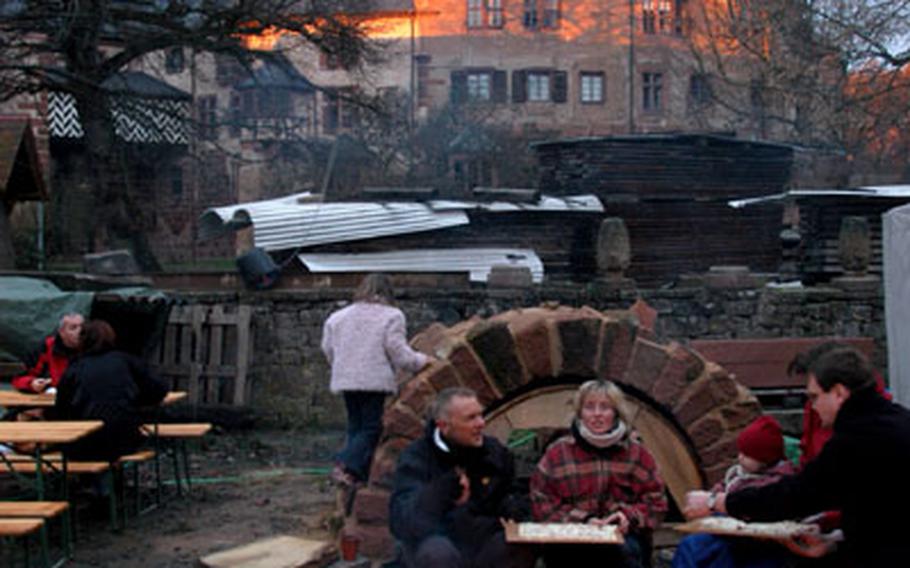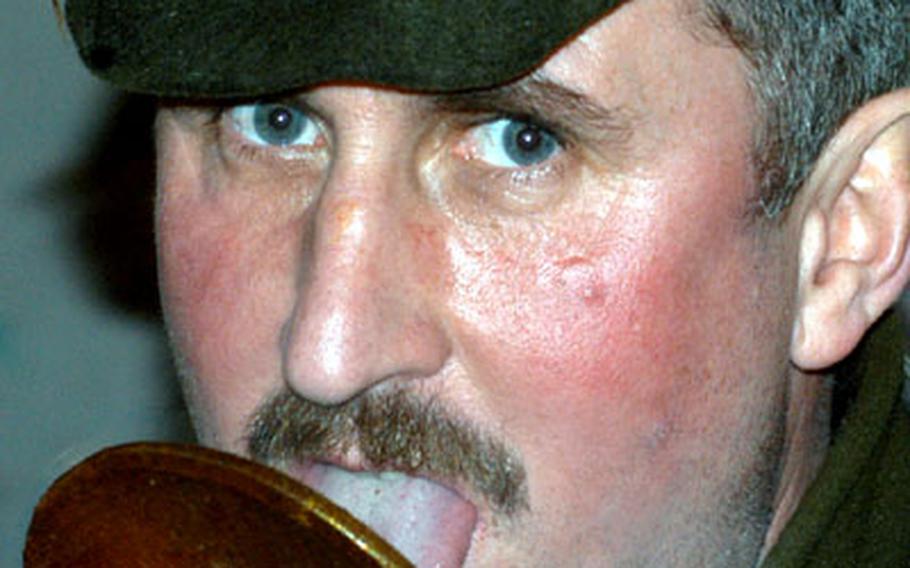 The smells of bratwurst, pine and Glühwein.
The sounds of Christmas carols performed by a brass band.
The sight of illuminated half-timbered houses.
Lights and laughter. Children's glowing eyes. Christmas bock beer and homemade cookies.
Büdingen, Germany, has all the ingredients of a typical German Christmas market — Christmas presents and decorations, Glühwein and wurst, Santas and angels, Christmas tunes and merry-go-rounds, and an attractive setting in the old town.
The old, medieval town, about 25 miles northeast of Frankfurt, is one of the most attractive smaller communities in the state of Hessen. It is a perfect place for a Christmas market, set amid its many marvellous buildings from the 15th and 16th centuries. Its ancient, walled center is 700 years old, like the castle dominating the town.
The castle, owned by the dukes of Ysenburg and Büdingen, has always been a popular site for its own Christmas market next to the public market of Büdingen. Held in the courtyard and former stables of the castle, the duke's Christmas market is a well-received combination of medieval crafts, homemade food and brew, and colorful presents.
Unfortunately, this year the duke is taking a rest and aiming for a new concept for the market. For 2005, the duke and his wife are planning a Christmas market with classier gifts, special events and a more aristocratic atmosphere.
But don't worry. The fairy-tale atmosphere of Büdingen's old town and its Christmas market is still worth a weekend trip.
If you go ...
WHEN: Büdingen's Christmas market is Dec. 10-12 this year.
FOOD: One of the specialties of both the main market and the duke's market is a bratwurst made from wild boar.
HOW TO GET THERE: To drive to Büdingen, follow Autobahn 3 past Frankfurt, direction Nüremberg. Exit at the Hanauer Kreuz and follow Route 43A past Hanau onto Autobahn 66 toward Fulda. Leave 66 at Exit 42 for Route 457, about 10 miles to Büdingen. The road leads to Büdingen. The old town is pedestrian-only, and parking is available around the edges.
INFORMATION: Call or write: Touristik Center Büdingen, Marktplatz 9, 63654 Büdingen; telephone (+49) (0) 6042-9637-0. Its fax number is (+49) (0) 6042-9637-10, and its e-mail address is info@buedingen-touristik.de.
— Peter Jaeger
---
---
---
---