British woman plans to tackle Mount Everest to honor U.K. fallen
by
Mark Patton
September 24, 2009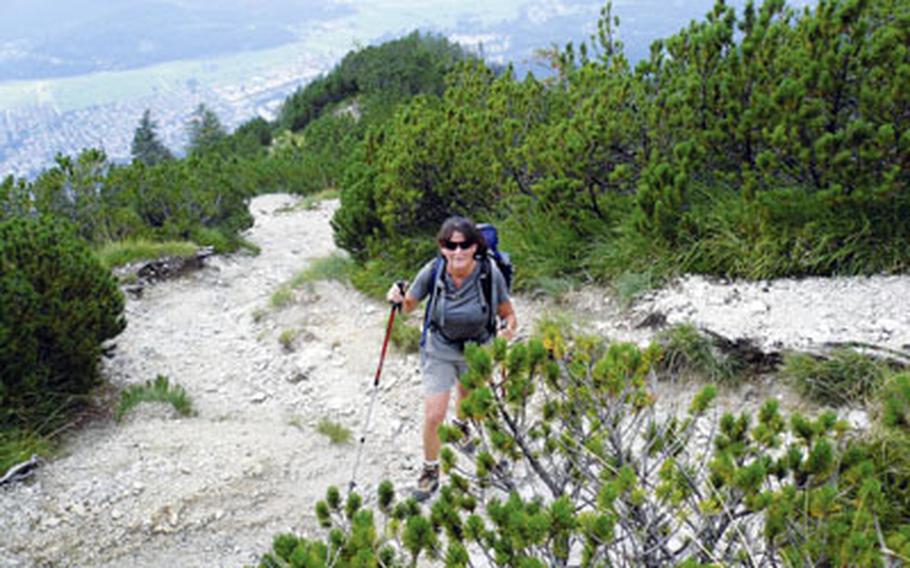 For many, tackling Mount Everest symbolizes personal strength and courage. For others, it is a great adventure and challenge. For British-born Glen Blease, climbing the world's tallest mountain is a gesture of charity and remembrance.
Blease is a mother of three, grandmother of four and married to a corporal in the British army who has deployed to Iraq three times and recently returned from a tour in Afghanistan. They currently live in Paderborn, Germany, where here her husband's unit is located.
In late October, Blease will leave Germany and begin a 21-day trek to an altitude of more than 17,600 feet to the southern Everest Base Camp in Nepal. She will be carrying a flag honoring British soldiers and holding a memorial service on the mountain for fallen soldiers. Blease also hopes to raise money to help support wounded servicemembers through the Help for Heroes, a charity to aid British troops wounded in Iraq and Afghanistan.
"I think it's a brilliant challenge and to raise as much money as possible, you need to do a big challenge," she said.
Blease's altruistic ways are nothing new to those who know her — she routinely travels to South Africa and Brazil to renovate schools.
Her idea for this project was spawned 18 months ago. She designed and will carry a flag emblazoned with the names of British servicemembers killed in Iraq and Afghanistan. As of Sept. 11, 179 U.K. troops had died in Iraq and 213 in Afghanistan, according to the British Broadcasting Corp.
She originally wanted to include the names of American casualties on the flag, but wasn't able to.
"Because the American loss in Iraq alone is over 4,000 troops, to produce a flag would be virtually impossible," she said.
Nepal officials have agreed to allow a permanent flag pole on the mountain to hold the flag, and Blease is also considering constructing a permanent monument made of stone that can be updated over the years and will outlast a flag in the extreme weather conditions the mountain is known for.
Blease will be joined by about 16 people, all British, representing various groups and charities. She plans to hold a remembrance service at either the base camp or a nearby holy place. She has a film crew joining her on the trek so she can provide video footage to the families of the fallen and hopes to air the documentary on television.
To prepare for the event, Blease has been hitting the gym routinely, biking and traveling to Garmisch, Germany, for intense training on the Bavarian Alps.
She is not an experienced trekker or climber, but she does have a sense of adventure. "I've always loved the outdoors . . . but haven't had that opportunity to enjoy it fully until I came to Germany 10 years ago."
She says her one big fear about the trek up Mount Everest is altitude sickness, but she is determined to finish. "I will finish unless the doctor puts a stop to it," she said.
Blease's Facebook page dedicated to her climb is full of gratitude from people, such as one Royal Marine dad who wrote, "Our boys' and girls' flag will be fluttering on the highest point in the world, and deservedly too."
Blease says she gets so caught up in the different aspects of her endeavor that sometimes she loses perspective on the scale of the climb she is getting ready to undertake.
"One lady said what I'm doing is helping her with her grief, that we are remembering them," said Blease. "This is not something I expect, and then to get these messages, it's quite an emotional thing."
You can follow Blease's progress at http://glenblease.blogspot.com and there is a link to donate to her efforts on the site. She also encourages U.S. military units or corporations interested in making a donation and perhaps offering a unit patch or company logo to be sewn onto the flag to contact her at glenblease@yahoo.co.uk.
---
---
---
---