Bright lights big Shibuya
---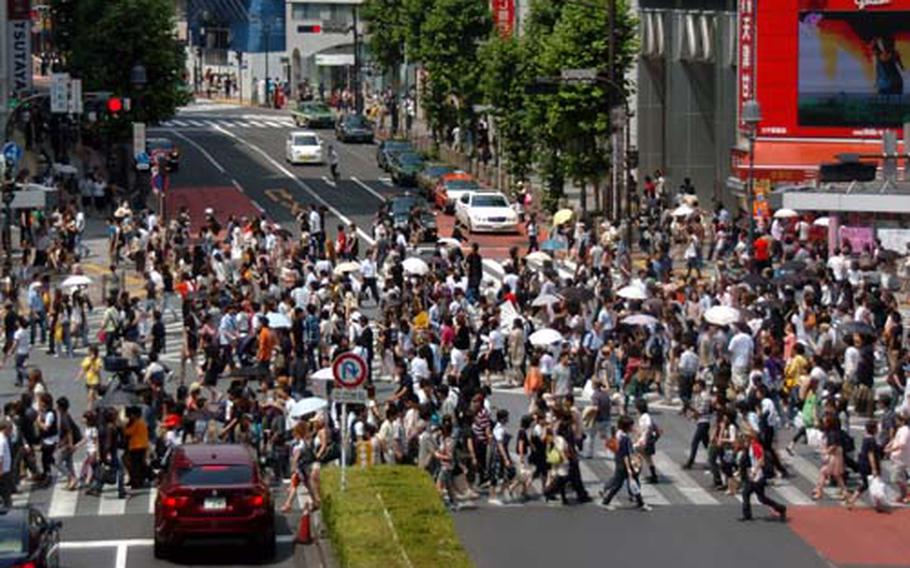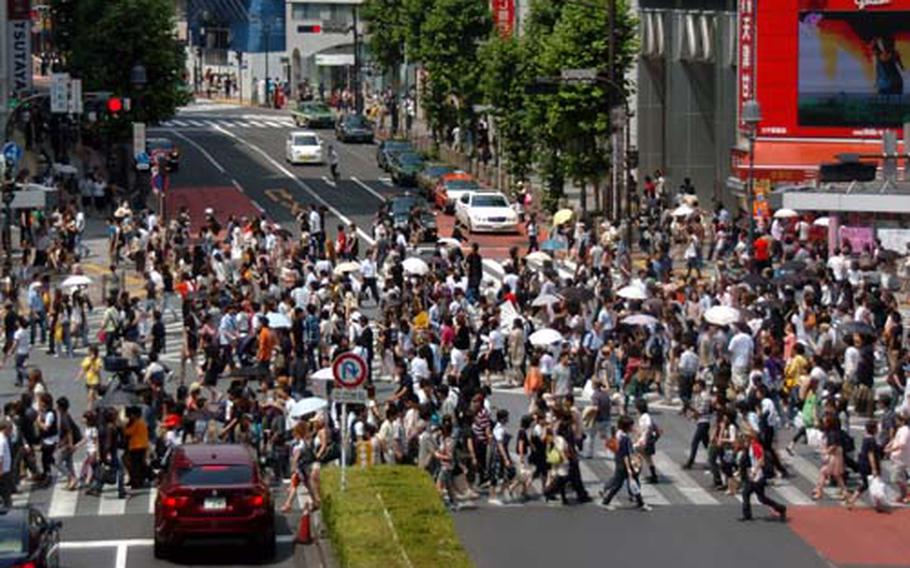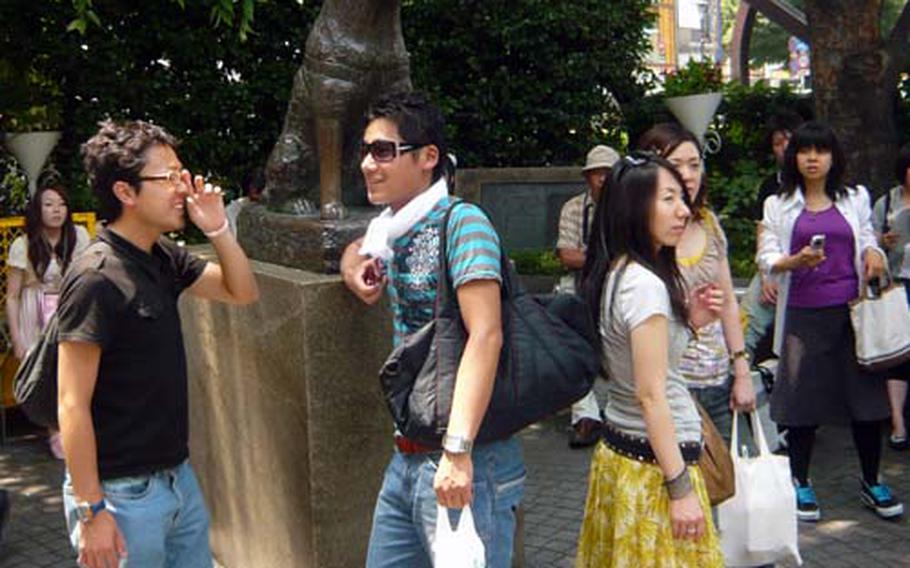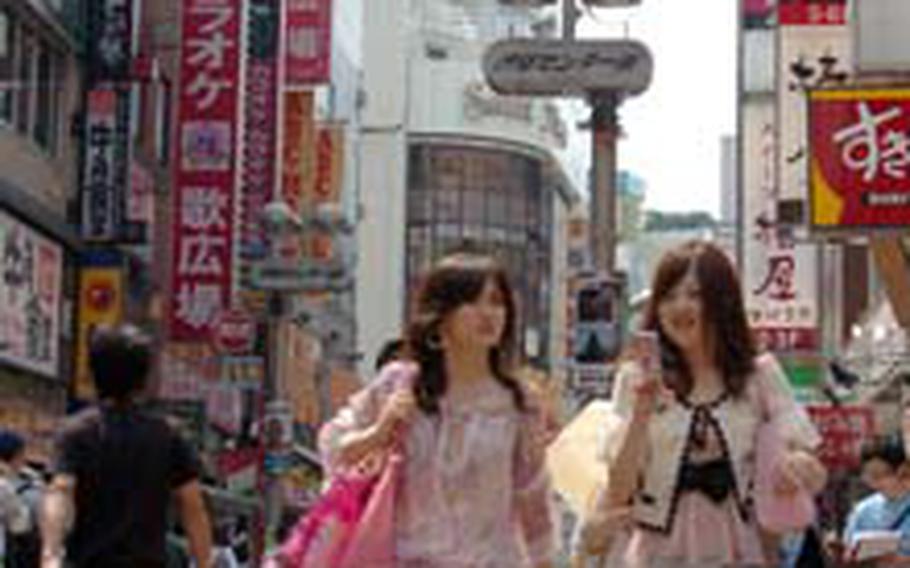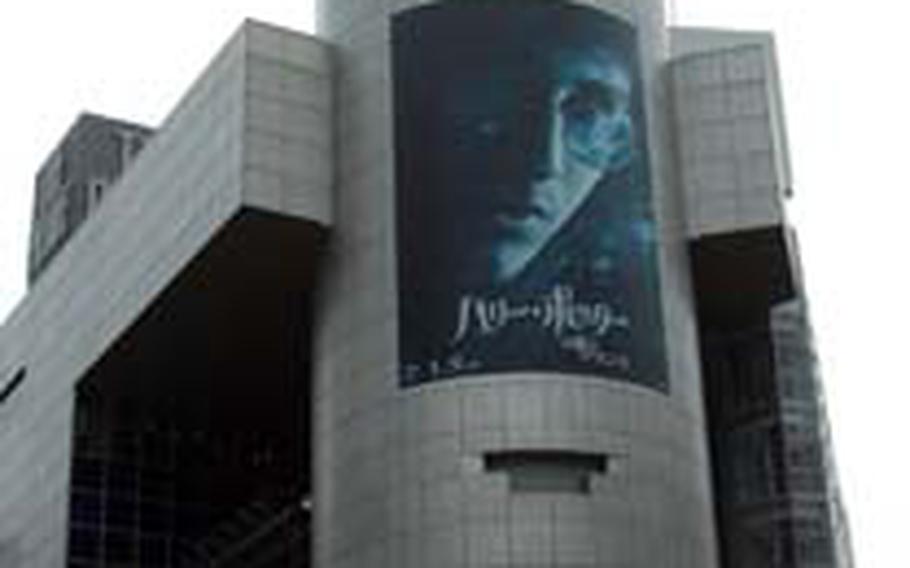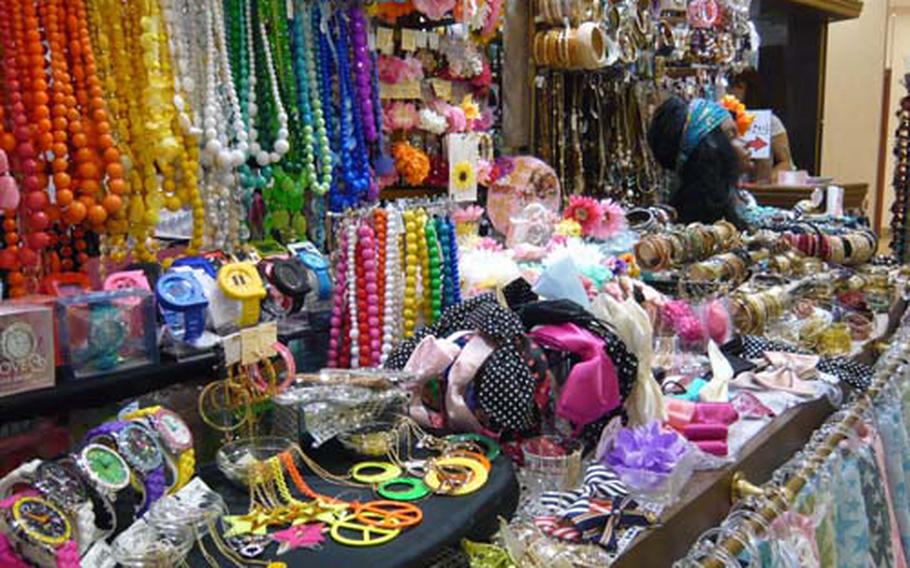 There's lots to do, see & eat in trendy Tokyo area
There are many areas in Tokyo that attract big crowds. But Shibuya is definitely one of those that draws the most.
Once you get out of Shibuya train station, be prepared for the masses crossing left and right at the five-way "scramble crossing." It is amazing how people manage to walk across without running into each other. The key is to not stop. Just keep walking or you might get trampled over. No kidding.
But what draws all these people to this part of town every day?
It's probably not one thing in particular. Most likely it's the broadness of the selection Shibuya offers in everything from shopping to restaurants.
Cheap but trendy clothes can be found at the stores in Shibuya 109 shopping complex. If you're looking for brand name stores, head to the Seibu and Tokyu department stores.
If your children are with you or if you want to share a picnic with your significant other, Yoyogi park is nearby. And if it's raining, Japan's public broadcasting station NHK's Studiopark museum is a neat place to check out.
Those looking for a little culture head to Bunkamura, a building complex with theaters and concert halls. It's a great venue for art exhibits and concerts.
When it comes to food, Shibuya offers it all. From crepe stands and McDonalds to $200-a-course Japanese and French restaurants, there's something for everyone's taste buds.
Like many other areas in Tokyo, Shibuya attracts people due to its accessibility. One Japan Railway line and three subways go through the station.
Shibuya was developed into a shopping district before World War II. It was destroyed by air raids during the war, but has rebuilt itself to be a trendsetting center for teenagers.
A decade ago, you could find girls called ko-gal, or little gals, with dark brown foundation with white lipstick caked on their faces roaming Center Gai street in Shibuya.
Now you see girls dressed in colorful summer dresses and wearing high heels and big ribbons on their heads scouting for the hip clothes in the 109 building.
And if you haven't been to Shibuya, you might have already seen it in an American film or two. It was the place where Bill Murray and Scarlett Johansson go to karaoke in "Lost in Translation." It's also where a big car chase took place in "Fast and Furious: Tokyo Drift." In August, "Hachiko: A Dog's Story," a film starring Richard Gere, will be released in Japan. The movie tells the 1920s-era story of a dog that waited at Shibuya station every day for its master, even after the master had died, in 1920s. Today, a statue of Hachiko stands in front of Shibuya station and is used by many people as meeting landmark.
---
---
---
---