Bled: Slovenian farm stay offers sights, scents, sounds of the countryside
by
Heath Druzin
January 14, 2010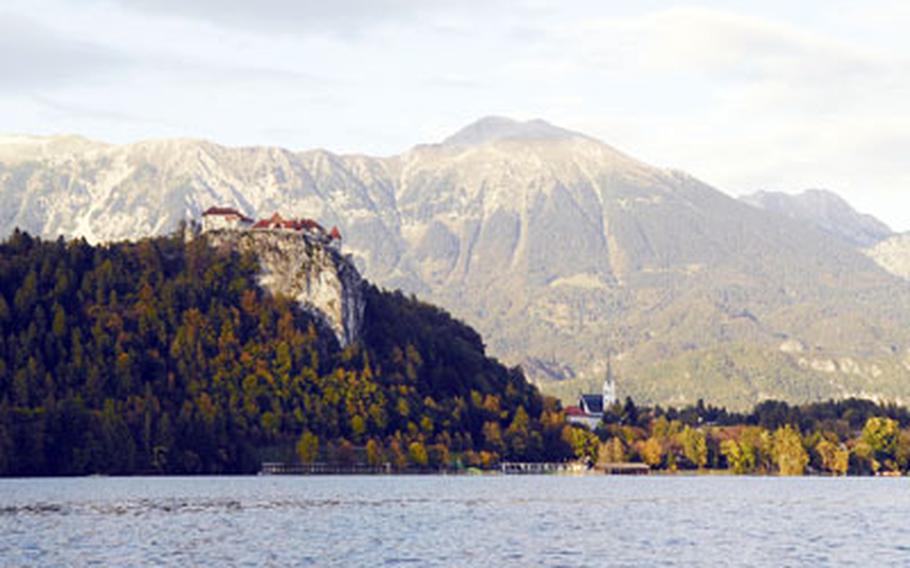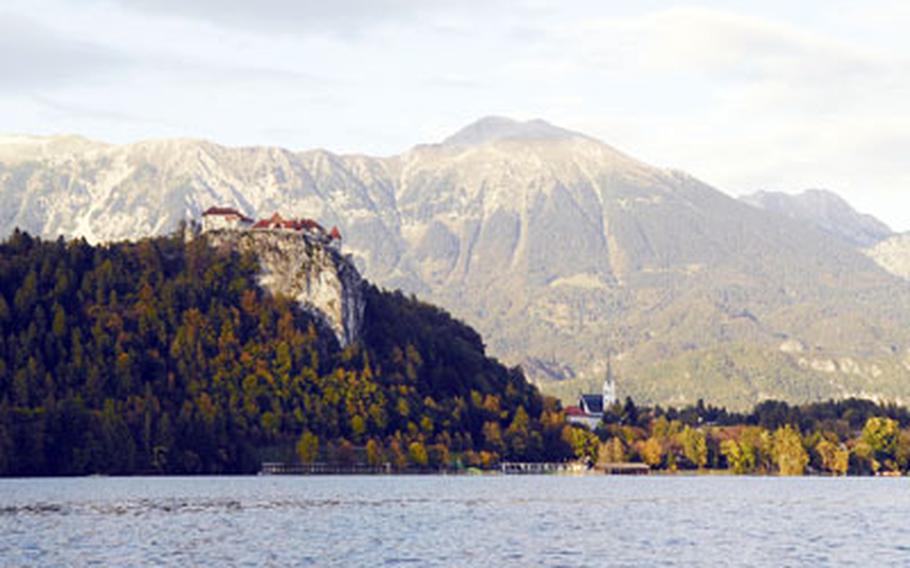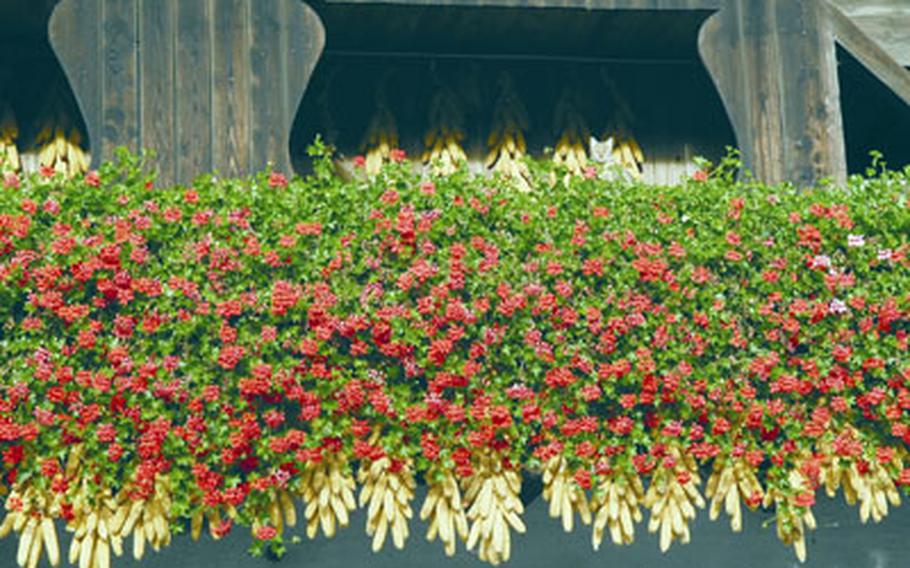 You have to rub your eyes to make sure what you're seeing is real when you first get to the Slovenian town of Bled.
There's the imposing, red-roofed, cliff-side castle towering over pristine, green-blue Lake Bled, the 17th-century baroque church crowning a leafy island in the middle of the lake, and the towering, snow-capped peaks of the Julian Alps in the background for good measure. I half expected to see a dragon soaring over the fairy-tale setting.
In the fall, when the crowds recede and the temperatures are still warm enough for a row on the lake and a hike in the high country, Bled becomes a scenic, sleepy rural base for outdoor adventure and exploring Slovenia. The sun-splashed coastline, deep forests and bucolic rolling farmlands are all within an easy drive or train ride of Bled.
With a population of about 6,000, Bled has retained much of its rural charm in its centuries-old buildings; friendly, helpful people; and miles of back roads waiting to be explored, although tourism has left its mark in places (as an out-of-place lakeside casino attests). But it has not been left behind by changes in this part of the world: Most Slovenians are multilingual and many speak English, and menus tend to have English translations.
A row across Lake Bled is good way to kick off your trip. You can hire a guide to row you around in a pletna, a covered wooden boat. A more vigorous and fun (and cheaper) option is to rent a rowboat and make your way to the lake's church-topped island yourself. Rowboats run about 10 euros an hour to rent and you can find them bobbing along the footpath that rings the lake.
After enjoying the stunning view of Bled Castle from the water, it's worth the short, steep walk up to the ancient building (it dates to at least the early 11th century, though its exact age is disputed). The castle's deck offers panoramic views of the lake and Alps and there's a decent museum that takes you through the human and natural history of Slovenia. Make sure to stop by the wine cellar at the base of the castle, where a friendly brown-robed monk will give you a brief viticultural history of Slovenia and you can, for a fee, bottle some wine and take it home with you.
As a gateway to the Julian Alps, Bled offers endless options for hiking and mountain biking. Trails wind past cow pastures and up through dark, beech-laden forests with lush carpets of ferns. The town is right next to Triglav National park, and if you're feeling limber you can arrange a trek to the top of 9,400-foot Mount Triglav, Slovenia's highest peak. You also can arrange to stay at mountain huts along the way for multi-day journeys (check at the tourist office in town for details).
Trails are well-maintained but unevenly marked, so route-planning is important, especially on longer journeys. Trail maps are available in town to assist those unfamiliar with the area.
Slovenia lies at a unique culinary crossroads, its cuisine influenced by Mediterranean, Balkan, and German-Austrian cooking traditions. The same menu may have melt-in-your mouth, lemon-and-olive-oil brushed squid, a variety of schnitzels and dense Balkan meatballs. Bled, though in the mountains, is bursting with fresh seafood.
And for dessert, a local specialty is kremsnita, a layered cream cake. Miss it at your own peril.
A cottage industry of farm stays has sprung up throughout the country and there are many options to choose from around Bled. Less than a mile past the lake, a series of sleepy hamlets offer working farms where guests can stay, enjoy stunning views and meals straight from the farm, and, if they wish, partake in some agricultural chores.
Remember that it's a farm with all the farm smells, noises and a few flies. But that's all part of the charm.
My friend and I stayed at Turisticna Kmetija Mulej in the village of Selo (about a half-mile from Bled), where we were greeted daily by a gang of rambunctious puppies, jumping, yelping and nibbling. During one breakfast we saw one of the owners of our lodgings bolt by the window chasing a stray calf (later successfully corralled) and at night we watched a farmer and his daughter herd cows from pasture to the milking barn.
The smell of coffee mixed with wood smoke on our chilly fall mornings, and we were treated to fresh milk, yogurt, cheese and meat, all local and most from the farm.
Some farms also have bikes for guests' use, a very handy way to get around Bled or to push out farther in the country.
Proprietors can also help arrange excursions into the surrounding areas or day-trip options from Bled. Among the options:
• Those looking for a seaside diversion can head to Slovenia's short, but stunning Adriatic Coast, an easy two-hour drive from Bled on well-maintained highways. The hilly, winding streets and red-tiled roofs of Piran have a distinct Italian feel, which is not surprising given Italy's proximity (the border is less than 30 miles away). There's no shortage of seaside cafes with fresh seafood and views of the sailboat-dotted sea.
• If you want to sample some urban Slovenian flavor, the capital, Ljubljana, is less than an hour away by car and is also served by rail.
• Slovenia is an up-and-coming wine region and wineries dot the countryside, many offering tours.
Know and goThe Bled tourist office is at Cesta svobode 10, one of the main streets in the town. It's telephone number is (+386) (0)4-574-1122 and its Web site is www.bled.si.
There is an exhaustive list of tourist farms at www.slovenia.info (follow the 'countryside' link). Prices are generally $20-$40 per person, and most places have breakfast included. Optional dinners are also available for a little extra.