Bavarian Forest cigar maker produces a quality smoke
by
Leah Larkin
January 7, 2010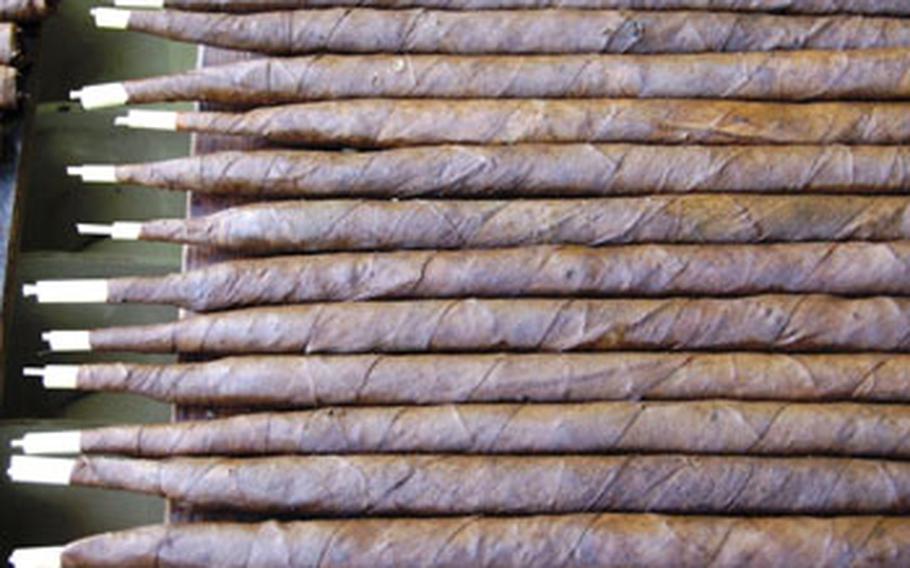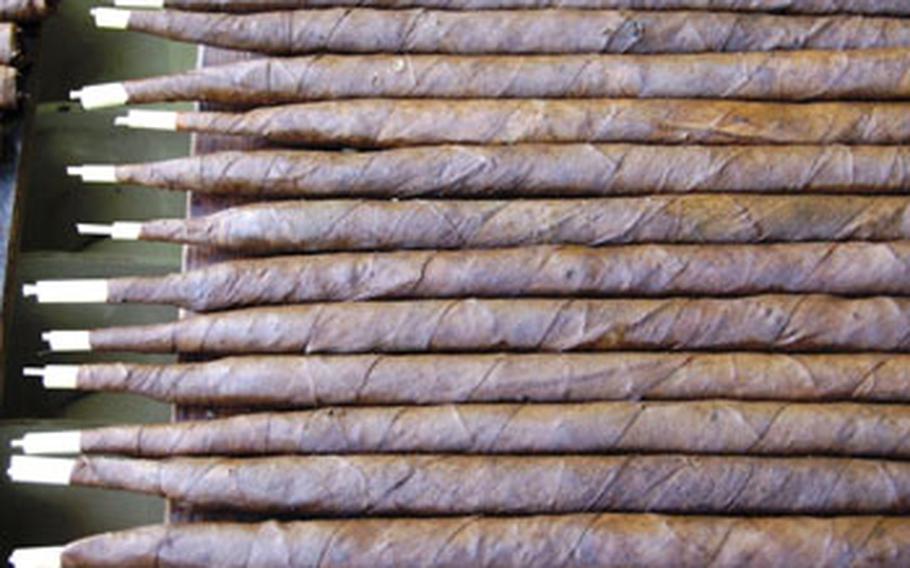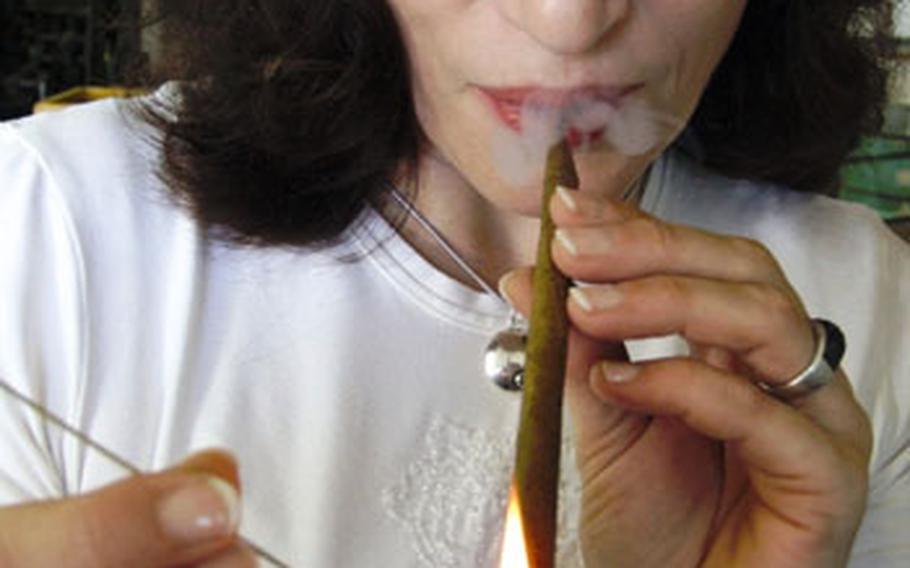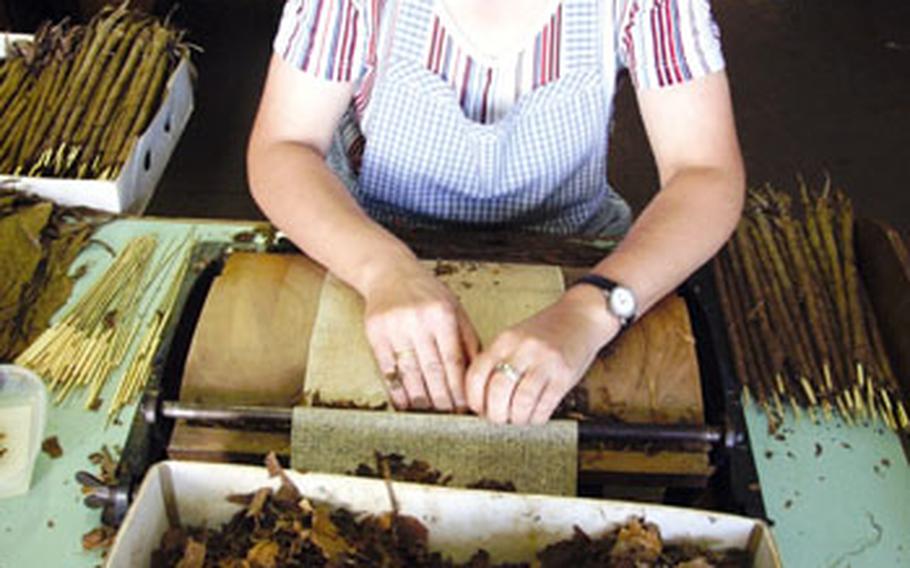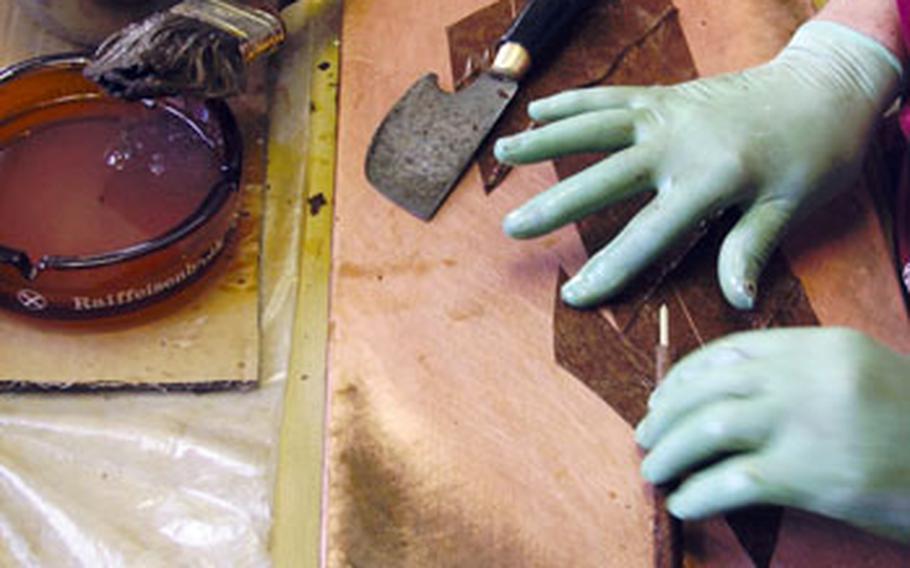 In this high-tech age, a visit to the tobacco workshop of Wolf und Ruhland is a step back in time.
There is no modern machinery in sight. Instead, seven women wearing surgical gloves diligently cut tobacco leaves, roll and trim cigars by hand, then paint them with wheat glue and water.
The finished products are placed in a press to age before they are ready to smoke — from four to six weeks, even longer, depending on the type of tobacco used. A big, fat cigar needs several months of rest before it is ready to be lit.
The end result: "As good as Cuban cigars at a fraction of the cost," my husband declares after sampling one of the company's finest.
Wolf und Ruhland is a cigar manufacturer in Perlesreut, a town in Germany's Bavarian Forest. It is run by Cornelia Stix, who took over the business two years ago when her father died. She has spent a lot of time around the 100-year-old family business — "I think they put diapers on me with tobacco leaves" she jokes — that also involves her mother, husband and two children.
The cigars and cigarillos are made with tobacco from the United States, Cuba, Indonesia and South America, and sold in far corners of the earth, but not in the United States. "We produce 200,000 cigars a year," Stix says.
The company brochure lists 17 products, from slim cigarillos (20 for 8.60 euros) to a fat Cuban cigar, the "Toccata Torpedo grande," at 9.20 euros each.
Some of the cigars have a reed in the middle that acts as an air channel, and is pulled out before the cigar is smoked and used to help light it. The reeds are made from a type of grass grown in Spain, which is getting harder and harder to procure, Stix says. Plastic is being substituted, and the cigars she sells to Austria all have a plastic mouthpiece.
The cigars are pure tobacco — no flavors nor preservatives added.
Stix lights a cigar and puffs away. "This is quality," she says, pointing to its growing ash. In a good cigar, ashes don't readily fall off, she explains, as the ash tail gets longer.
It's another sign that the family business remains in good hands.
Know and GoWolf und Ruhland's Web site is www.wolf-und-ruhland.de. Visits can be arranged by calling (+49) (0)8555- 941086. Cigars can be purchased at the workshop.