Bavarian Forest: 94 square miles of wilderness to cycle
by
Leah Larkin
January 7, 2010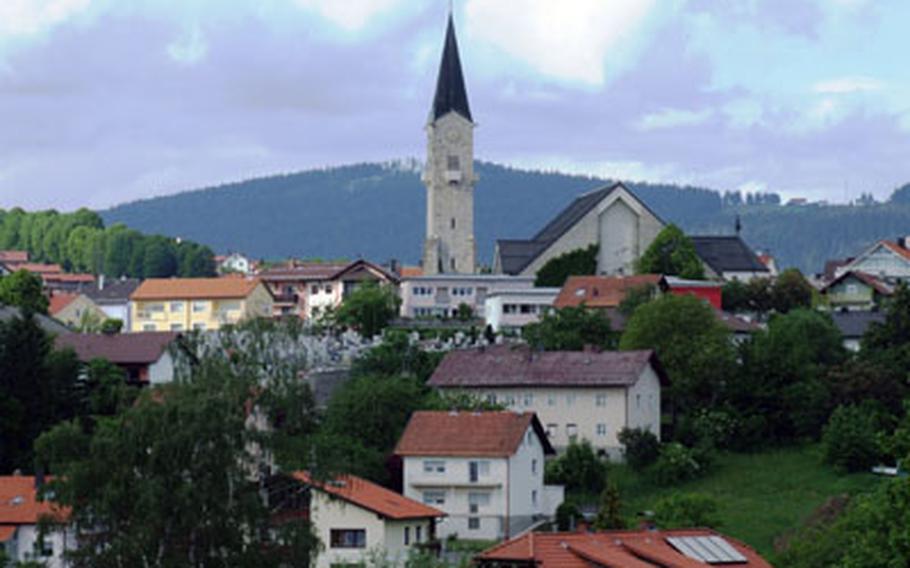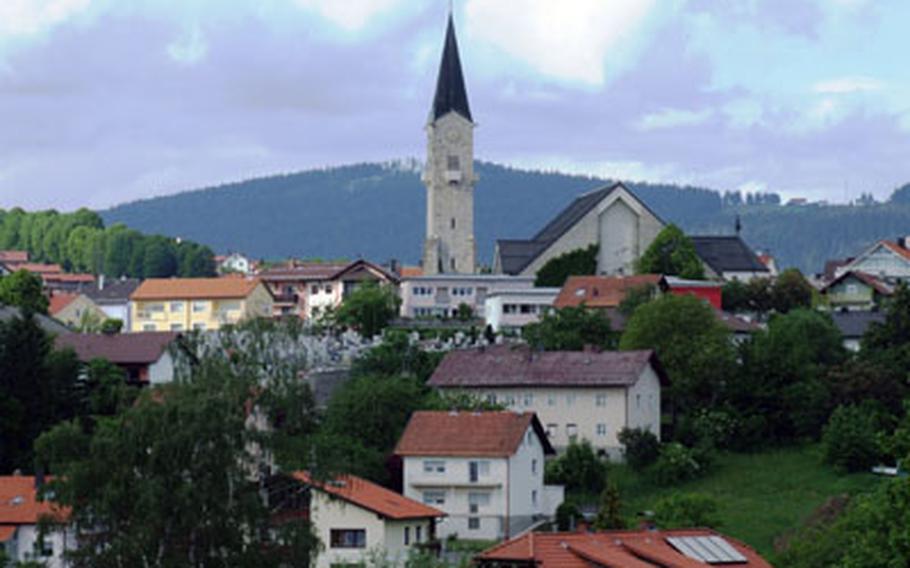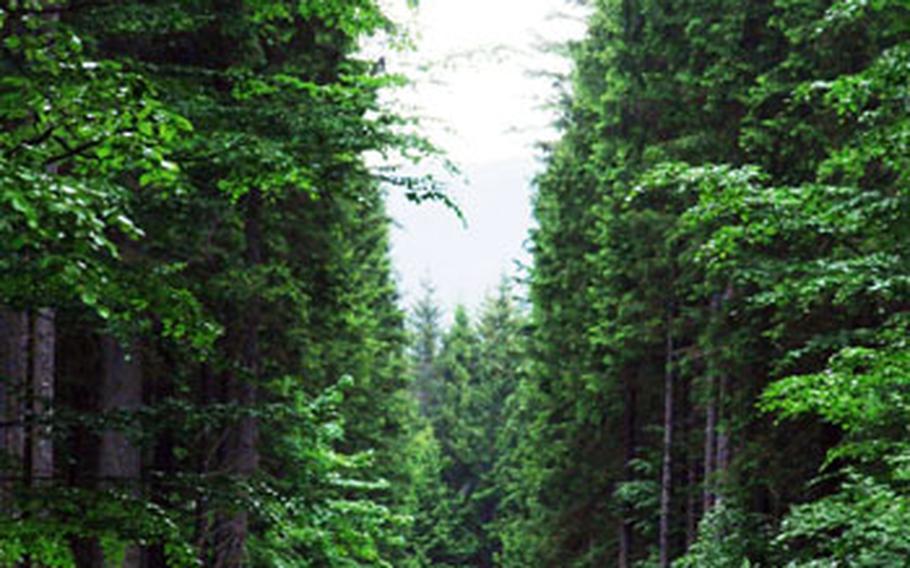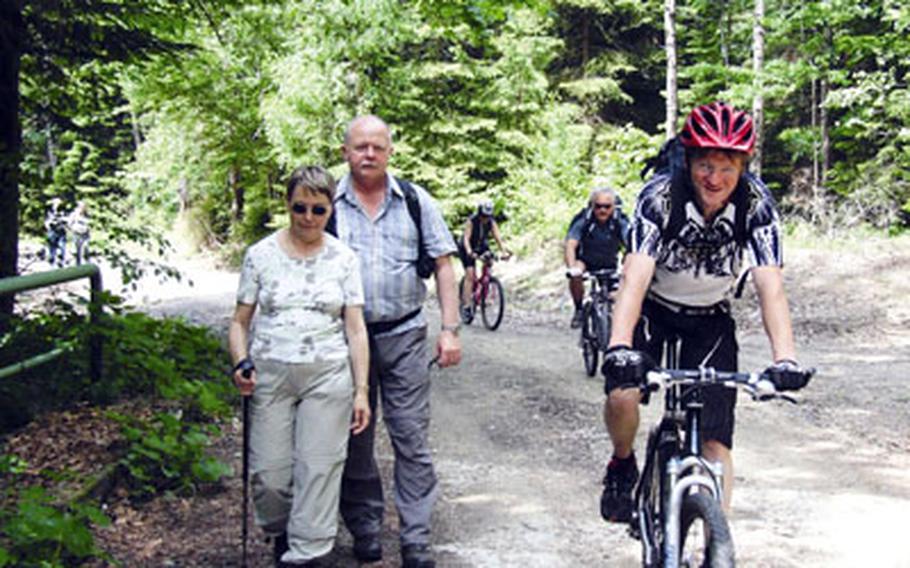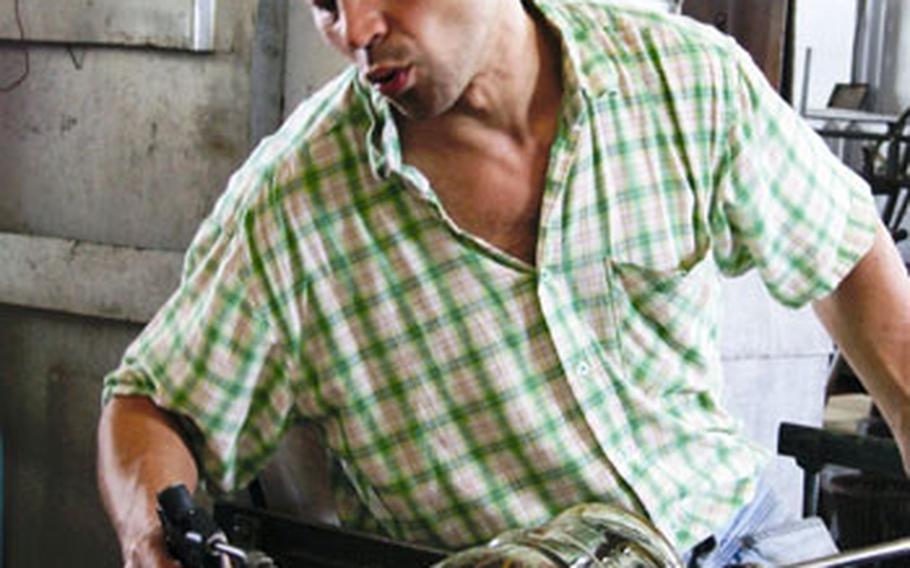 Germany's Bavarian Forest may not be as popular with tourists as the Black Forest — and that's one of its attributes.
It is a region of charming towns; a lush, hilly landscape; interesting museums; glass factories and shops; a steam beer brewery; a tiny cigar manufacturer; and what I considered the pièce de résistance: the untamed, natural beauty of the Bavarian Forest National Park.
The day we spent cycling through the park's 94 square miles of wilderness was the highlight of a visit last year. It's a paradise of giant, ancient trees, bubbling streams, peat bogs and vast meadows along the border of Germany and the Czech Republic. It is an area of wilderness where nature — not humans, and certainly not tourism — rules.
As a guide explained, human intervention to save dying trees or exterminate pests, for example, is not permitted in the forest. "This landscape is our richness," he said. "We want to let nature follow its own course. One of the attractions is to see the evolution of nature."
The national park, the largest contiguous area of protected forest in central Europe, has 186 miles of walking and hiking trails, 125 miles of bicycle paths and 50 miles of cross-country ski tracks. Riding along the paths, up hills, along picturesque brooks, down into valleys, almost always in the midst of the towering trees, borders on a mystical experience. You have to be overwhelmed by the beauty.
We rode past a huge fenced preserve for wolves, but unfortunately did not see any. We stopped for a picnic in a verdant meadow. We took a lunch break at the Haus zur Wildnis visitor center and admired exhibits on the park's plants and animals. It was a perfect day.
Another day we visited the open-air Museumsdorf Bayerischer Wald outside of the town of Tittling, where 100 buildings from between 1580 and 1850 have been reassembled in a lovely rolling landscape with a pond, a stream, and goats, sheep and ponies in tiny pastures. There's a bowling alley from 1864 that was in use until 1970 — children used to set the pins. There are a school, a church, a mill, a chapel, and numerous old houses, farms and barns. It's interesting to study the old construction methods and to wander through the interiors.
Inside some of the structures are exhibits: old tools and utensils, farm wagons, religious artifacts, furniture, clothing — some 60,000 objects in all.
Those interested in geology and minerals will enjoy Steinwelten, a state-of-the-art museum in Hauzenberg devoted to both. The museum, a dramatic structure of granite, is posed on a ridge above a quarry. There's a fascinating film and interactive exhibits. Take a trip via giant screen to the insides of the earth millions of years ago to learn how granite was formed.
Glass is an important product of the Bavarian Forest. The Crystal Road, with dozens of shops and manufacturers, winds through both the Upper Palatinate and the Bavarian Forest. In Frauenau we visited two glass producers: Eisch and Poschinger. At both we saw glass blowers in action and admired glasses, vases, bowls and decorative glass objects in factory shops.
At Eisch, a company dating to 1890, we learned that most of the glass products are now made by machine because hand work has become too expensive. The company produces 2,000 different objects that are exported to 84 countries. Its latest sensation is glassware labeled "breathable glass." Made according to a secret formula supposedly known by only three people and using a unique oxygenating treatment, the glass is said to "breathe." According to an information brochure, "wine poured into this glass for just two to four minutes will show signs of aeration equivalent to the same wine that has been decanted and aerated for one to two hours."
Alfons Eisch, a son of the founders and now a company official, said the glassware is popular in the U.S., where it sells for $40 a stem at Macy's. We bought six glasses at the shop for 13.50 euros each. We've tested it, and it seems to live up to the claim.
Poschinger, which claims to be the oldest family-owned glass manufacturer in the world, has been in business for 446 years. Here all the glass is handmade and pricey. Ninety percent of the work is special-order for private customers.
In the workshop we saw several men running around an open wooden structure, wrapping it with threads of hot, molten glass. They were creating an object used in a local wedding tradition. The bridal couple gets inside the glass "cage," then breaks through the threads of glass, which is said to bring happiness and prosperity to their new lives together.
Photojournalist Leah Larkin lives in France and can be contacted through her Web site, www.leahlarkin.com , or blog address, www.provencetales.typepad.com.
Know and GoDining
We found prices in the Bavarian Forest reasonable, less expensive than many other areas of Germany. For example, at the restaurant at the Museumsdorf Bayerischer Wald, a lunch of salad and stuffed peppers was 7.50 euros. The four-course gourmet menu at the restaurant in the Gidibauer Hof hotel in Hauzenberg was 31 euros.
Sleeping
Double rooms at the Hotel St. Florian in Frauenau begin at 84 euros, including breakfast. More information available at www.st-florian.de.
Double rooms at the nature hotel Gidibauer Hof in Hauzenberg begin at 64 euros, including breakfast. More information available at www.gidibauer.de
Attractions
For more information on local attractions, see:
• www.nationalpark-bayerischer-wald.de
• www.ostbayern-tourismus.de
• www.museumsdorf.com
• www.stein-welten.de
• www.poschinger.de
• www.eisch.de (includes an English-language version)