Basel: Cultural heart of Switzerland
by
Peter Jaeger
February 5, 2004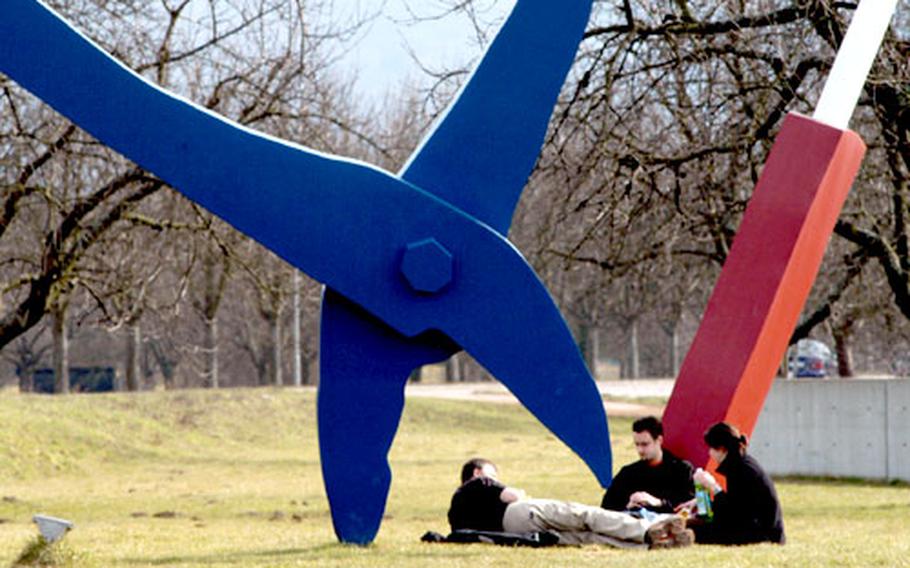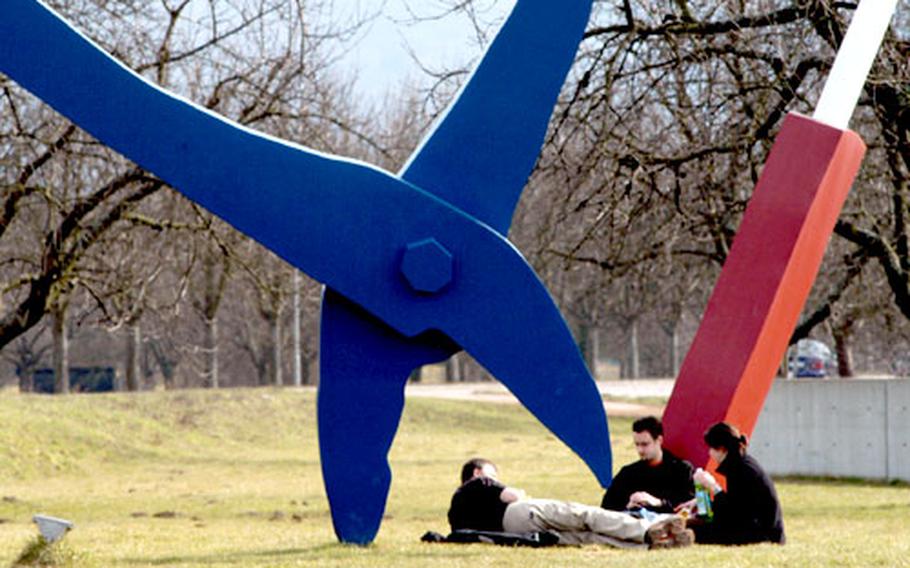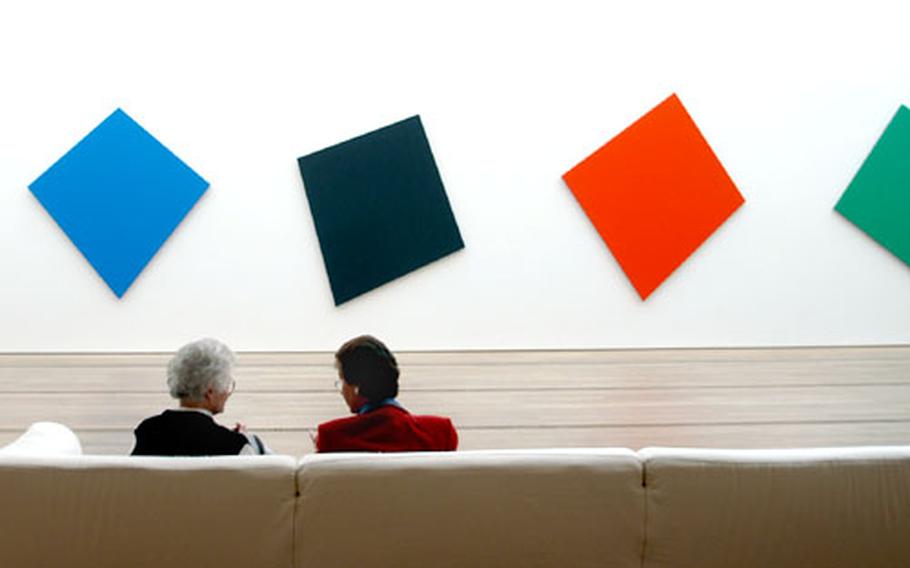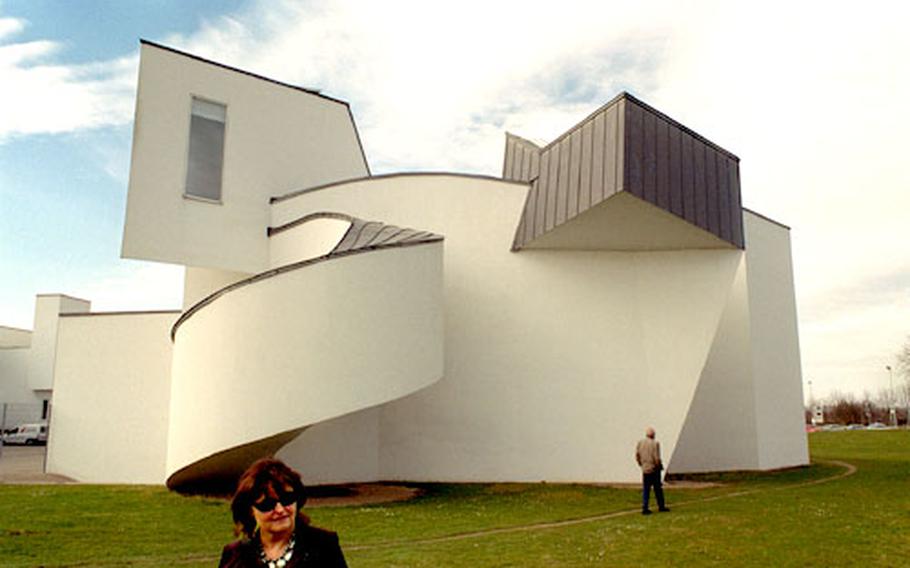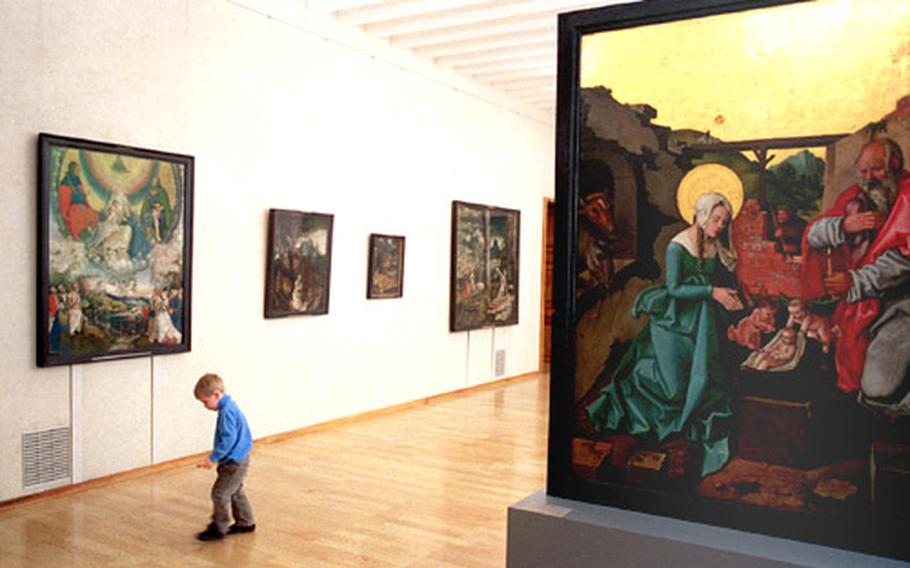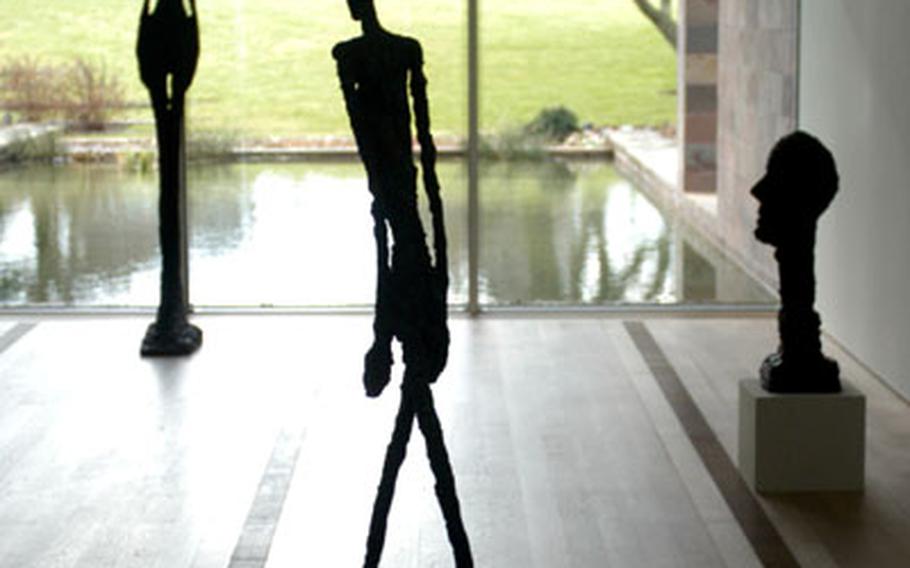 Art Basel. The name of Europe's biggest art fair could be a synonym for the Swiss town itself.
And it raises the question: Why does a rather small city of about 200,000 inhabitants have such a reputation for the arts that it can attract several thousand art lovers and buyers every June, making it a Mecca for the arts?
There are three simple reasons.
First, the people of Basel love the arts. They are open-minded and cosmopolitan and create a special atmosphere for the whole spectrum of the arts. In 1967, when Basel residents were asked whether the city should pay a high sum for two paintings by Pablo Picasso for its museum, the approval was overwhelming. Picasso was so moved by this demonstration that he presented Basel with four more paintings.
Second, Basel is the home of many patrons of the arts. Some of Switzerland's richest families live and work in Basel and discreetly support the community with their wealth. Important families such as the Sachers of the chemical giant Hoffman-LaRoche have commissioned composers such as Bela Bartok, Igor Stravinski and Pierre Boulez, purchased paintings or even founded their own collection and gave it a home: The Museum of Contemporary Arts.
Others contribute on a smaller scale, such as Emil Wortman, owner of a restaurant chain and the Basler Bahnhof Buffet, a restaurant inside the main train station that has been transformed into an art gallery with restaurant service. Thus, Basel is the only European city that has a train station with an art temple.
Third, Basel's location at the Dreiländer Eck — the corner where Switzerland, France and Germany meet — opened it for foreign influence and attracted philosophers, artists, composers and scientists. Dutch humanist Erasmus von Rotterdam, German philosopher Friedrich Nietzsche, medieval doctor and therapist Philippus Aureolus Paracelsus, and German painter Hans Holbein were among the many influential Europeans who lived and taught in Basel and left their marks on its culture.
It is easy to understand why Basel is called the cultural heart of Switzerland. Its well-preserved Old Town, public sculptures and fountains, frescoes and contemporary architecture make the city an open-air museum par excellence. And it also offers visitors 35 traditional museums and numerous galleries.
Some of its museums are world famous, such as the Museum of Fine Arts, the Museum Jean Tinguely and the Vitra Design Museum. Others are of local interest for specialists, collectors or curiosity lovers: a Museum of Anatomy, a Caricature and Cartoon Museum, a Doll's House Museum, a Museum of Ethnology, and others for coaches, firefighting equipment, old mills and automatic music machines.
There is also a Jewish Museum, a Museum of Navigation, a Paper Mill and Paper Museum, a Museum of Pharmacy, a sports museum and, strangely enough, a Viniculture Museum.
If you have time and are strong enough to visit three museums a day, it will still take you 12 days to see all of them.
But if you are making a weekend trip and have time for just a few, three museums are musts if you want to get a sample of how much Basel has to offer.
The Kunstmuseum
This is one of the leading art museums in the world. It attracts visitors with the biggest collections of works by German painter Hans Holbein and local artist Arnold Böcklin. Copies of Böcklin's visionary "The Isle of the Dead" were so popular in the 19th century that many members of the German and Swiss middle classes had a copy hanging in their living rooms.
Works from great 20th-century art movements including Cubism, German Expressionism and America art since 1950 are included in the museum's collection. Many modern masterpieces you have seen in art books, calendars or on postcards are on display in the Kunstmuseum.
The museum is on St. Alban Graben, and is accessible by taking Streetcars 2 and 15 to the Kunstmuseum stop. It is open 10 a.m. to 5 p.m. Tuesday through Sunday.
Tinguely Museum
This museum is dedicated to Swiss sculptor Jean Tinguely, who worked for many years in Basel and became a local hero — rare for a modern artist. He was the first artist who made his sculptures move and rotate and make noise. The museum shows his works from the 1950s to just before his death in 1997. Children may especially enjoy the playful, colorful machines they can walk through and climb on.
The museum is at Paul Sacher-Anlage 1, and is accessible by taking Bus 31 to the Tinguely Museum stop. It is open 11 a.m. to 5 p.m. Tuesday through Sunday, and its Web site is www.tinguely.ch.
Vitra Design Museum
Built by American architect Frank O. Gehry, this museum is a piece of art itself. It looks like a modern sculpture and is one of the leading museums of industrial furniture design and architecture.
Through May 23, the museum is exhibiting the work of Marcel Breuer, one of the most influential designers and architects of the 20th century. Guided tours of the Vitra plant next door highlight the famous chair collection of Vitra from the beginning of the 20th century to today.
The museum is at Charles- Eames-Strasse 1 in Weil am Rhein, Germany, a suburb of Basel. It is accessible by taking Bus 55 from Basel Claraplatz to Vitra, and is open 11 a.m. to 6 p.m. Tuesday through Sunday, including German public holidays. Guided tours in English are at noon and 2 p.m. Tuesday through Sunday.
These are just some highlights of the Basel museum scene — many others are worth visiting and discovering. For a good overview, get the brochure "Basel Museums 2004," which details all 35 museums and gives opening dates and hours. It is available in English and has a city map showing the location of all the museums.
Admission to all museums — and public transportation, including ferries — is covered under the city's Basel Card. Even taxis give a 20-percent discount to cardholders. The card is also good for free admission to the city zoo and discounts on theater tickets, local ship cruises and some restaurants, hotels and shops.
You can buy the Basel Card at the Basel Tourist office at the Schifflände on the Rhine River or order it by telephone at (+41) (0) 61-268-6858. It costs 20 Swiss francs (about $15) for 24 hours, 27 Swiss francs for 48 hours and 35 for 72 hours. For information, e-mail incoming.sales@baseltourismus.ch or see the Web site www.baseltourismus.ch.
---
---
---
---