Bagni di Moso: Tiny Italian village offers good snow, no crowds and aprés-ski pampering
by
Jim Sajo
November 13, 2008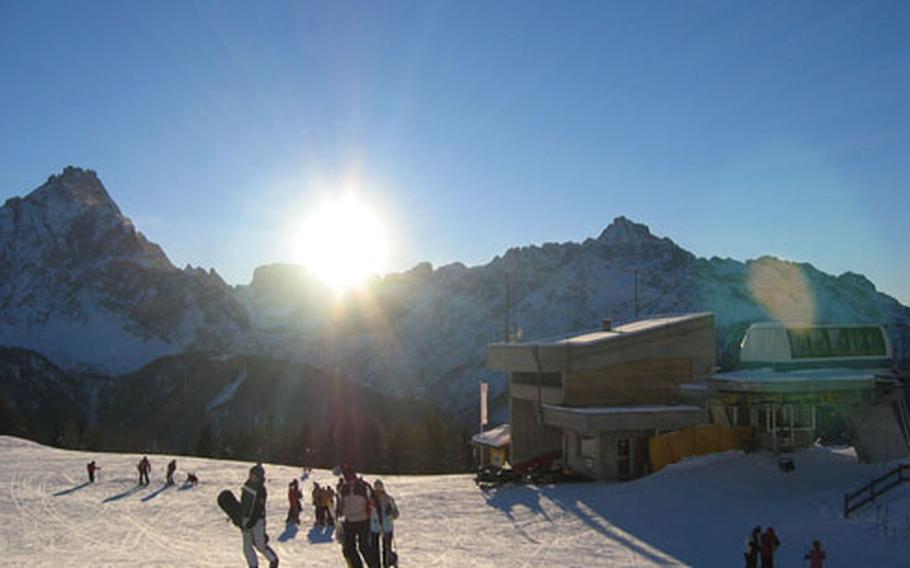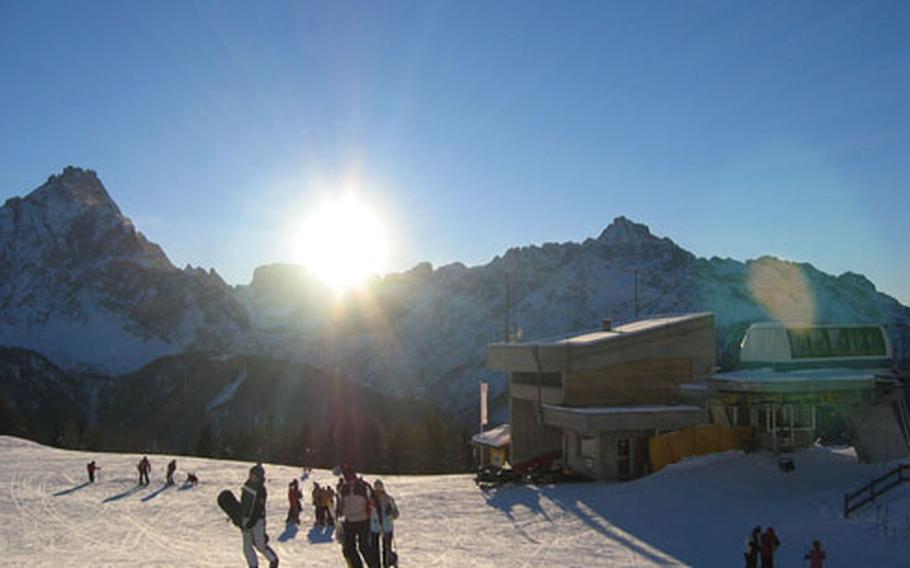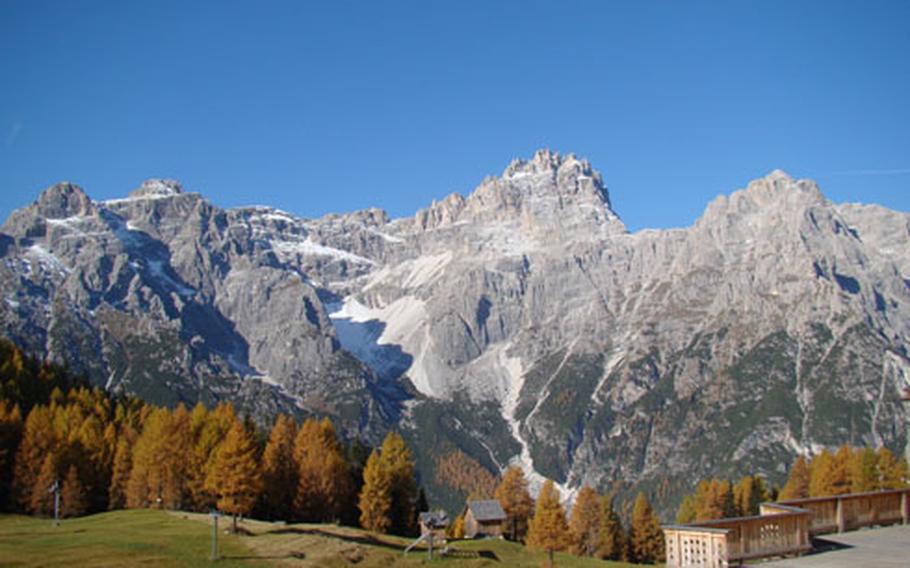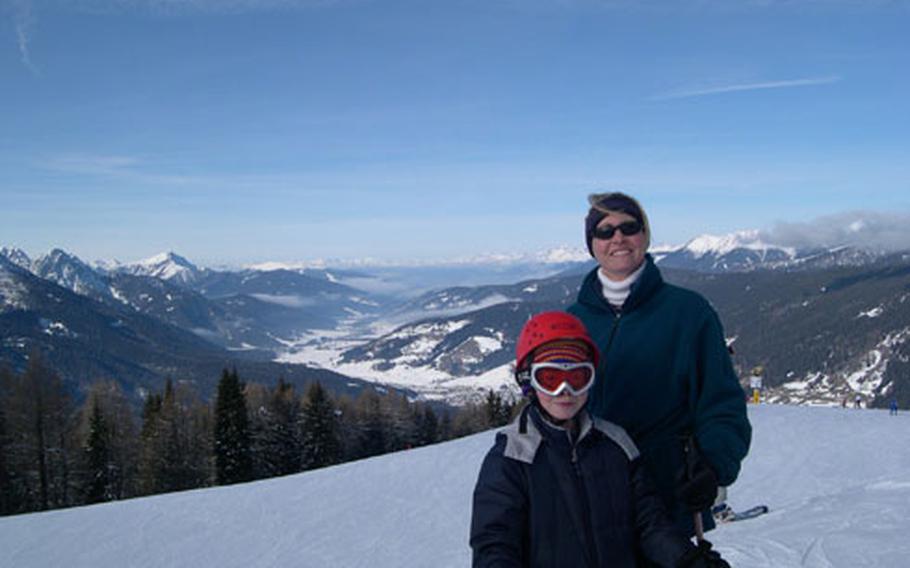 Before you brag to your friends that you have found the perfect ski resort, it's a good idea to define exactly what it is you're look for.
Good snow: got it. Small crowds: check. Low prices: still with you. Comfortable and affordable hotel: you bet.
Après-ski swimming in a heated pool, followed by a jacuzzi, steam bath, and a relaxing aromatic oil massage: Say what?
You read that right. If you visit Italy's little-known but well-loved Sport and Cure Hotel & Spa of Bad Moos/Bagni di Moso, Italy, you get all that and more.
Nestled almost anonymously in the upper right-hand corner of Italy's spectacular Dolomite mountain range, this tiny village near Sexten lies at the base of the fabled Three Peaks in the center of the Fiscalina Valley.
This part of Italy was once in Austria and today everything is still bilingual. So village names, road signs, even restaurant menus are in both German (Bad Moos) and Italian (Bagni di Moso).
No doubt you recognize the word "Bad" or "Bagni" (bath). Use of the mineral-rich, naturally heated waters from underground streams here is documented back to the days of Roman legions. In more recent decades, the picturesque panoramas have drawn summertime hikers and climbers from all over the world. Now, a first-class ski resort suited to singles, families or ski clubs is added to the mix.
The ski area is small — only about 30 miles of groomed runs supported by 27 lifts. By contrast, Corvara, a nearby, better-known resort, boasts more than 80 miles of runs and 56 lifts. Take a look at those numbers for a second. The better lift-to-run ratio means you'll spend less time waiting (and more time skiing) at Bad Moos than at Corvara. And if you need more runs, a larger resort, Plan de Corones, with 50 miles of groomed trails and 32 lifts, is about 20 minutes down the road.
If cross-country skiing is your preference, Bad Moos offers more than 30 miles of trails that are easily reached from the resort, with another 120 miles nearby. Did I hear you ask about sledding? Aviano Ski Club member Laura Corder describes the 4-mile-long sled run this way, "You take the lift up and laugh all the way down!"
The sled run is lit up at night for evening thrills. Alternatively, if you want to get cozy with that special someone, snuggle under the blankets in a horse-drawn carriage as you wend your way through fields and forest.
After a day on the slopes, relax away your stress, worries and aching muscles at the Wellness Center, an integral part of the hotel. A full-time medical staff can provide physical therapy or myriad massage options. Or treat yourself to available beauty treatments for men, women or couples.
The heated pool has a small passage leading outside, so you can sit in the warm water, breathe the brisk winter air and admire the Three Peaks. If that doesn't make you feel great, almost nothing will.
A Jacuzzi bath near the swimming pool is large enough for the less inhibited members of your ski club. For the not-at-all-shy there is the entertaining clothing-prohibited "saunarium." Five forms of heat treatment, from a traditional Finnish sauna to a cave with warm, sulfur-infused water will relieve sore joints, soften skin and afford an overall sense of well being. And don't worry, while clothes are prohibited, towels and robes are required.
So let's talk about the perfect ski resort again.... Good snow: got it. Small crowds: check. Low prices: still with you. Comfortable and affordable hotel: you bet. Après-ski swimming in a heated pool, followed by a Jacuzzi, steam bath and a relaxing aromatic oil massage: What are you waiting for?
Jim Sajo is a freelance writer who lives in northern Italy.
Know and go ...•Getting there: Haven't purchased one of those fancy GPS navigators, yet? No sweat. From the Autostrada 24, take the Brixen/Bressanone exit (it is about 20 miles south of the Brenner Pass into Austria). Drive east on Highway SS49 about 20 miles to Innichen/San Candido, where you'll turn south on Highway SS52. Bad Moos/Bagni di Moso is about 10 miles down this road, just after the village of Sexten/Sesto.
•Dates and costs: The ski areas will open (snow permitting) in early December. During high season, Dec. 24 to Jan. 6 and again Feb. 1 to March 14, a one-day adult lift pass costs 35 euros.
•For more information: Click on www.badmoos.it or www.altapusteria.info.
— Jim Sajo