Back-country Balkans: Skiing offers a great way to explore this less-traveled area of Europe
by
Heath Druzin
November 18, 2013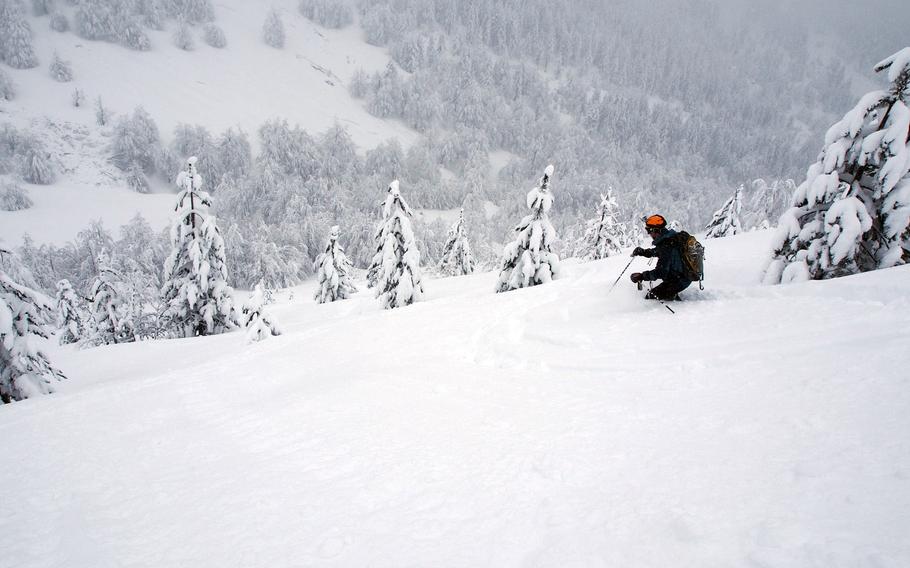 I've spent a fair bit of time in some of the Balkans' major cities and have been disarmed by the mix of ancient architecture, sobering recent history and a people almost jarringly open about events that so recently traumatized them. This year, I wanted to return and explore the back roads of what had become my favorite corner of Europe. Skiing seemed like the perfect excuse to get off the main roads, so I plotted an overland trip that would start in Bosnia-Herzegovina and wind haphazardly down to Albania. Little of it went as planned, which worked out perfectly.
The world got to know Sarajevo's mountains when it hosted the 1984 Winter Olympics, but in the intervening years the country became known much more for war and ethnic strife than skiing. In the case of Kosovo, the newest country in Europe, few skiers are even aware that the war-torn former Serbian province has mountains, let alone world-class skiing (although we were surprised to find the lifts shut down).
Albania is especially intriguing, boasting some of the most dramatic mountains in Europe — and not a single chairlift — a rare patch of semi-secret terrain on a well-trodden continent famous for glitzy ski villages and state-of-the-art gondolas. While Albania did not suffer the violence of its neighbors, it remained the hermit kingdom of Europe for decades, as dictator Enver Hoxja plunged the country into isolation and poverty under his own brand of strict communism.
In the end, we logged 15 straight days of skiing, from the Olympic peaks above Sarajevo to the Accursed Mountains on the fringes of civilization in Albania. The skiing was fantastic — deep powder, empty runs, challenging terrain. But everything in between was the point of the trip — the planks under our feet a convenient vehicle to connect us with the countryside of an ethnically diverse, still-developing region slowly emerging from the shadow of war.
druzin.heath@stripes.com; Twitter: @Druzin_Stripes