Avignon, France: A city, a bridge and a heavenly connection
by
Michael Abrams
December 16, 2004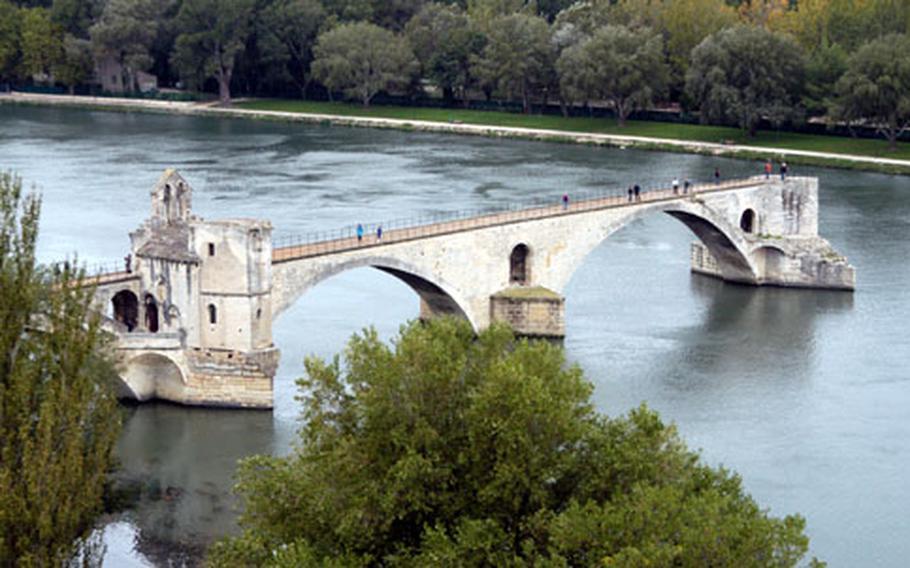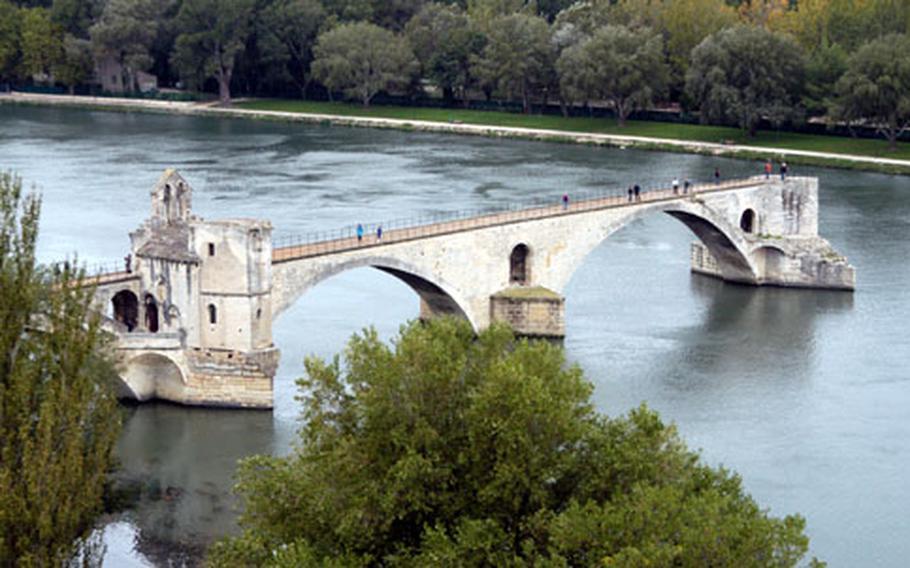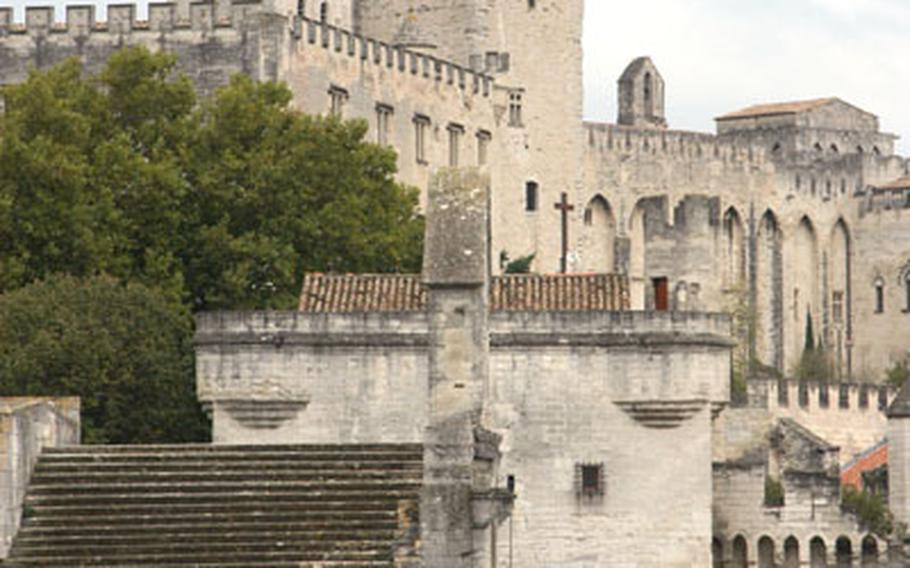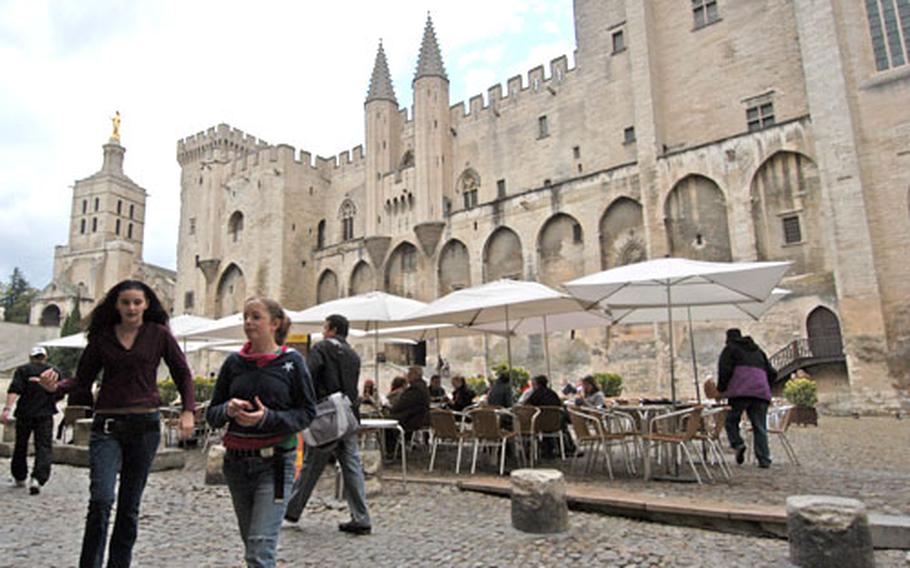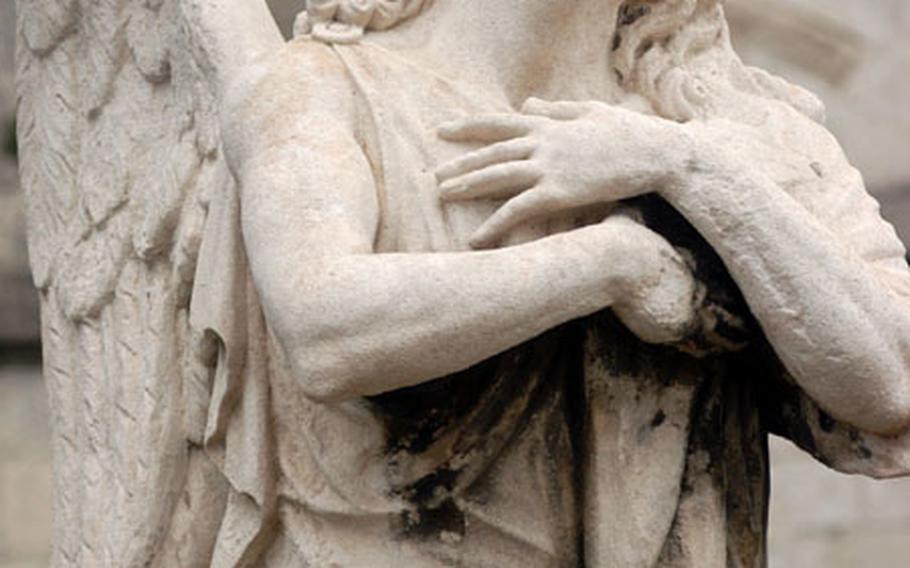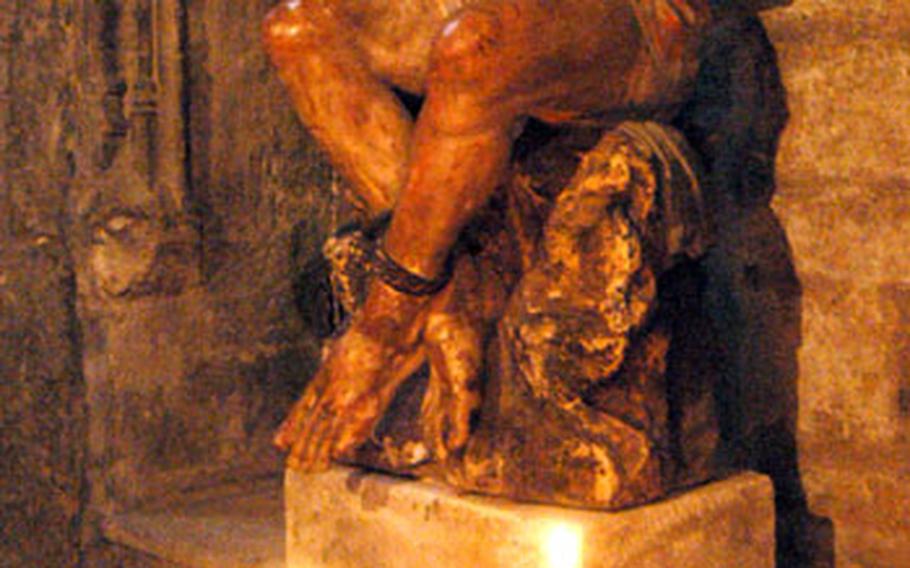 Although the history of Avignon, France, dates to Roman times, and despite medieval walls and churches, cafés and shop-lined streets, this French city on the Rhone River is best known for two things: popes and a song about a bridge.
In the 14th century, security and the quality of life in Rome had deteriorated so far that Pope Clement V, who was French-born, moved back to France. His successor, John XXII, made Avignon the seat of the Holy See in 1316. From then until 1378, the popes lived in Avignon.
When Urban VI moved back to Rome, the French cardinals elected Clement VII as pope in Avignon, creating what is known as "the Great Schism." Needless to say, with a pope in Rome, and the anti-popes in Avignon, the Catholic Church was in great turmoil, one that lasted until 1417.
If the Great Schism was bad for the church, having popes in Avignon was a good thing for the city. With them came influence, commerce and a great deal of construction.
One of their lasting contributions to the city is the Palais des Papes, or Popes' Palace. This huge building towers above the city with a commanding view of the Rhone River valley and the surrounding countryside. Built between 1334 and 1352, the palace is a maze of rooms, corridors and staircases. It is actually two connected buildings, the Palais Vieux (old) and the Palais Neuf (new) each surrounding a courtyard.
The best way to see the palace is on a tour. Luckily an audio guide is available, one of those things that look like a telephone that visitors carry so they can see the sights at their own pace.
Unfortunately you can't take photos inside. Be sure to go up to the Terrasse des Grands Dignitaires. From there you have a great view over the city and much of the palace and the Place du Palais square with the former mint, now the music conservatory, and the Petit Palais art museum.
Next door to the palace is the 12th-century Notre-Dame des Doms cathedral, with its bell- tower topped by a statue of the Virgin Mary.
Beyond the cathedral is the Rocher des Doms, a garden built on a terraced bluff with a fantastic view overlooking the countryside, the river and the Pont St. Bénezet below.
According to legend, in 1177, a young shepherd named Bénezet heard voices from heaven commanding him to build a bridge across the Rhone, at a spot indicated by angel. A magnificent bridge was built, spanning two arms of the river, 2,953 feet long and supported by 22 arches.
On the bridge stands the Chapelle St. Nicolas, dedicated to the patron saint of boatmen.
Through the years, the bridge, now known as Pont St. Bénezet, was torn apart by floods and rebuilt until finally most of it was destroyed in the mid-17th century. Today, only three arches remain.
Perhaps the bridge would have sunk into obscurity, were it not for the song about people dancing in circles on the bridge. It is a song that many people studying French, and most schoolchildren in France learn:
Sur le pont d'Avignon,
l'on y danse, l'on y danse,
sur le pont d'Avignon,
l'on y danse tout en rond ...
If you go ...
Where: Avignon is in southern France, just off Autoroute A7 between Lyon and Marseille.
When: Anytime. The Palais des Papes is open 9:30 a.m. to 5:30 p.m. November to mid-March; 9 a.m. to 7 p.m. mid-March to June and October; from 9 a.m. to 8 p.m. and from July to September from 9 a.m. to 8 p.m.
The Pont St. Bénezet has the same hours.
Admission: Entrance to the Palais des Papes costs 7.50 euros for adults and 3 euros for children from Nov. 1 to March 14; and 9.50 for adults and 4 euros for children from March 15 to Oct. 31.
Pont St. Bénezet costs 3.50 euros for adults and 2 euros for children from Nov. 1 to March 14, and 4 euros for adults and 3 euros for children March 15 to Oct. 31. Children under 8 go free.
There is a combined ticket for the palace and bridge. It is 9.50 euros for adults and 4.50 for children from Nov. 1 to March 14, and 11.50 and 5.50 respectively the rest of the year.
More information: There is more to see and do in Avignon. Check it out on the city's Web site: www.avignon.fr/en. The Palais des Papes site is www.palais-des-papes.com/anglais/index.html.
— Michael Abrams
---
---
---
---