Austria's radon caves prove oppressive
by
Leah Larkin
February 12, 2004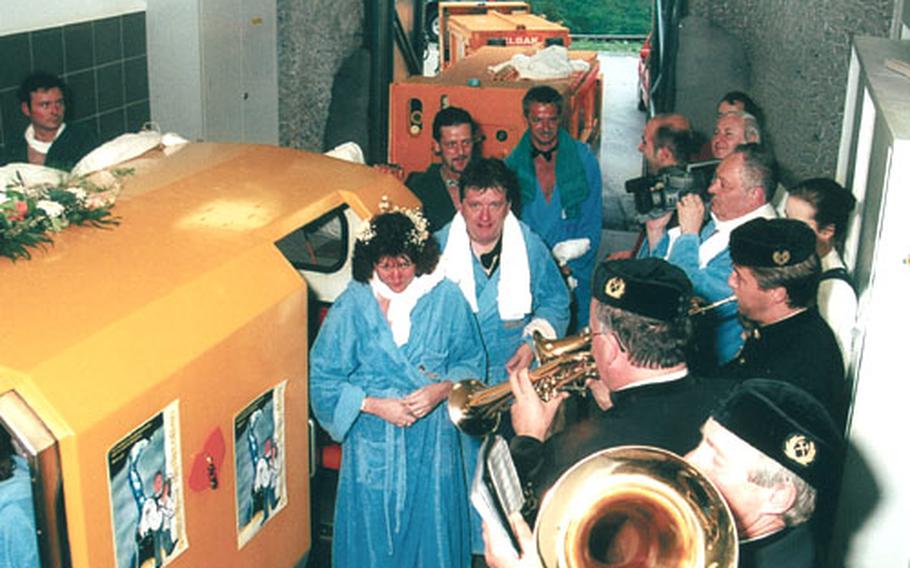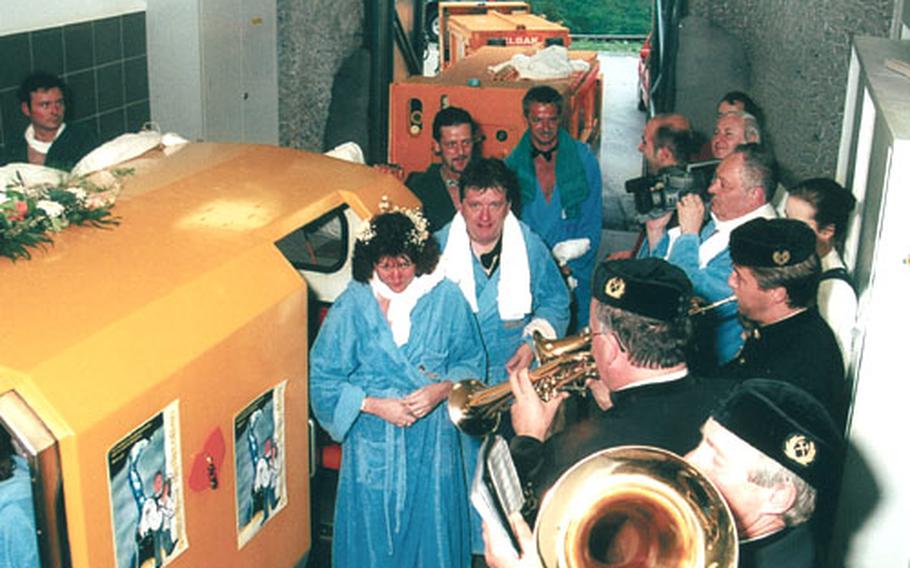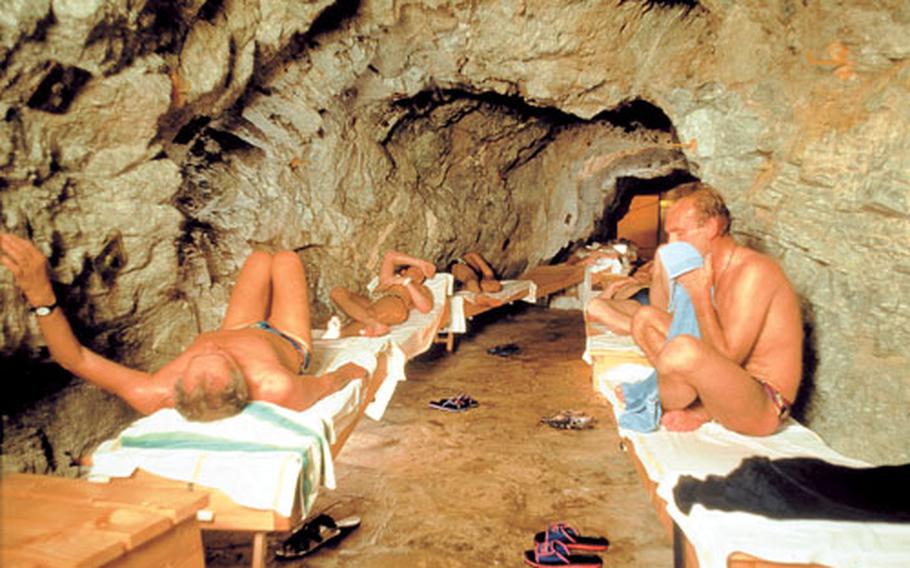 "Don't be afraid. It's not like Chernobyl," the doctor assured me when I questioned him about the hot therapeutic radon caves I was about to enter.
A quick visit to the doctor is a prerequisite for anyone entering the Heilstollen, or healing caves, of Böckstein. Böckstein is just a few miles from Bad Gastein, a spa town in Austria's Tauern Mountain range about an hour south of Salzburg. The area is well known for skiing as well as its hot pools of mineral water.
The doctor checked my pulse and blood pressure, asked a few questions, then praised the healing properties of radon, a gas that I had assumed was bad. Don't people have their houses torn up if construction materials are emitting radon?
There are different theories on radon, he explained. Here they believe that too much radon is bad, low levels are beneficial, but no radon is the worst. "It's just like the sun. Too much is bad, but if you have no sun, you'll have no vitamin D," he said.
Even though he didn't tell me what happens to those without radon, I was ready to try a low level — an intriguing adventure I thought.
Before visiting the doctor I had changed into a bathing suit and covered up in a robin's-egg-blue robe provided by the cave staff. Once the doctor gave the OK for me to take the treatment, I gathered in a room full of others, mostly senior citizens, all wrapped in blue. We all waited for a train that would take us on a 1½ mile journey into the mysterious tunnels inside the caves.
Finally our names were called off with the number of the tunnel where we were to exit. Different tunnels have different temperatures, ranging from 98.6 degrees Fahrenheit to 106.7 degrees. Those on their first trip start out with the least hot.
We dutifully marched into a tunnel where the train waited. The theme to "Chariots of Fire" provided appropriate background music. It was a funny yellow train with tiny four-person compartments. Chugging through the caves, it sounded like a C-141 taking off.
The atmosphere in the compartment was jovial with passengers exchanging tales of their experiences with radon. Most were repeat visitors. But, as the ride continued it got hotter and hotter. The robes came off. Conversation ceased as perspiration increased. The train stopped and some disembarked. I had to wait until the next stop.
The men paraded off to a tunnel on the left, women to a tunnel on the right. Long and narrow, the tunnels were lined with wooden "beds" on each side. Everyone claimed a bed, shed her bathing suit and lay down.
The natural warmth in the caves comes from thermal springs that emit warm, humid air through tiny crevasses in the cave.
The air is very humid, between 75 and 95 percent. The combination of heat and humidity causes the body temperature to rise to about 102 degrees Fahrenheit, opening the pores so the body can absorb increased amounts of radon.
We were supposed to rest in this sweltering hole for an hour. After 10 minutes I thought I was dying. Sweat was trickling all over my body. My sticky hair clung to my head. I sat up, turned over, made a trip to the bathroom. Everyone else seemed to be relaxed, maybe even enjoying what to me was torture. I kept looking at my watch. The minutes were endless.
Finally I heard the welcome noise of the train and escape. Fortunately we got a late start, so our visit was cut to 40 minutes. I doubt I would have lasted any longer.
On the way back, I told my compartment companions that I couldn't wait to take a cold shower. They were horrified. You must let the sweat dry naturally, they said. Don't shower for several hours. Just rest.
At the disembarking point, a refreshment counter sold buttermilk, grapefruit and orange juice, water and the juice of the elder flower with lemon. I tried the latter as it seemed to complement this bizarre experience.
But I didn't take time to rest in the cave relaxation room. I wanted to leave as quickly as possible, to get some cool, fresh air. The whole experience left me wiped out, drained, feeling lousy.
Maybe 40 minutes of radon was not enough. But, I'll never go back to try more.
These healing caves, or "curative galleries," in Gastein were originally used for gold mining some 50 years ago. According to a tourist office brochure, however, the real treasure of the mountain was radon. Miners suffering from rheumatism felt relief from their symptoms, and scientists confirmed the curative value of the caves.
The brochure further explains that radon is an inert gas with a biological half-life of 20 to 30 minutes. "This means that the quantity taken up by the body — mostly through inhalation — during the journey into the galleries has been exhaled almost completely three to four hours afterward. … Radon promotes the metabolic processes within the cells, increases the activity of hormone-producing glands, improves the peripheral blood supply and alleviates pain."
Maybe, but for me it was a painful experience.
Leah Larkin, a member of the Society of American Travel Writers, is a journalist living near Stuttgart, Germany.
Getting started ...
Heilstollen, or healing caves, of Böckstein, Austria, offers "Ski and Relax" introductory visits on Tuesday and Friday afternoons for 25 euros. The complete visit, including a check with the doctor, waiting for the train, train ride, and time in the caves followed by relaxation, lasts from 2:30 p.m. until 5 p.m.
It's best to call for an appointment, (+43) (0) 64343-7530. Find more information on the Web at www.gasteiner-heilstolen.info.
— Leah Larkin
---
---
---
---