Austria: Adventure and bananas at Monkey Mountain
by
Jason Duhr
September 6, 2013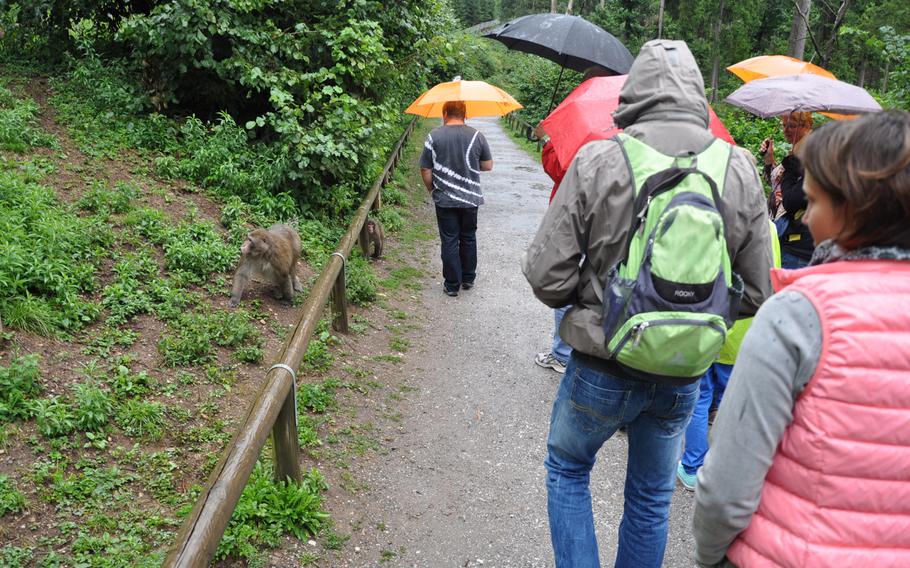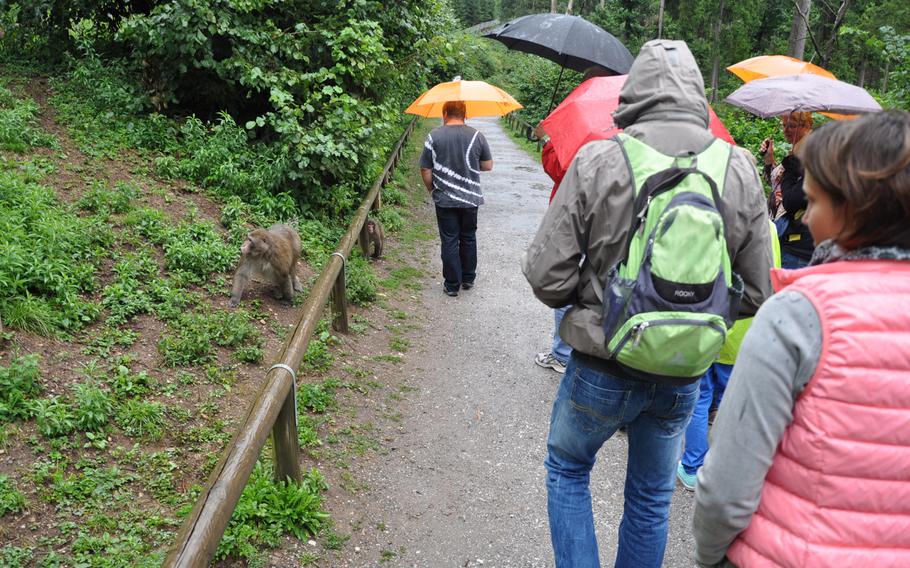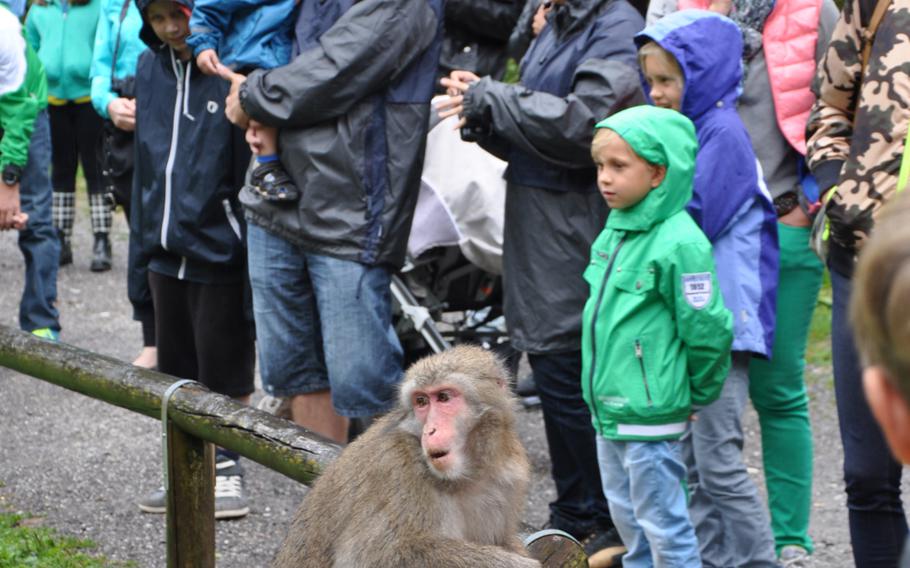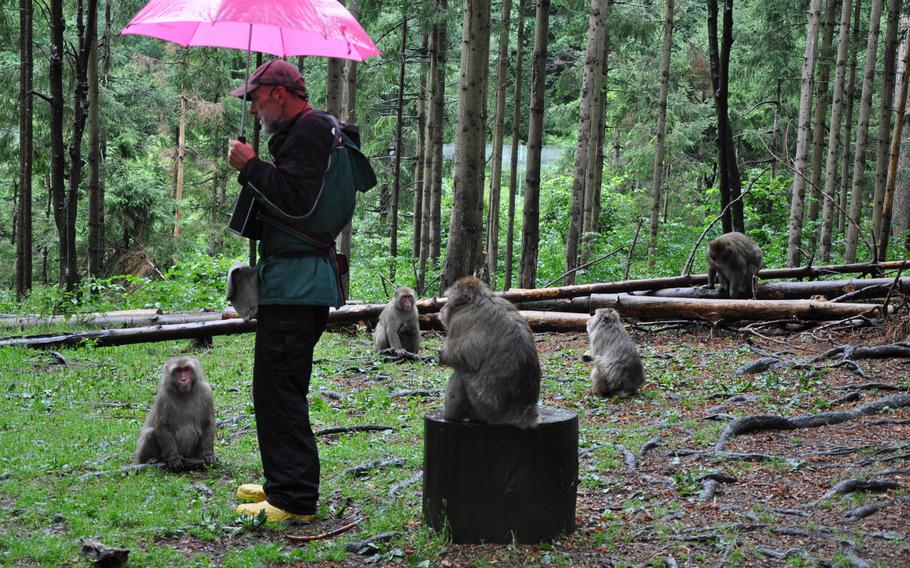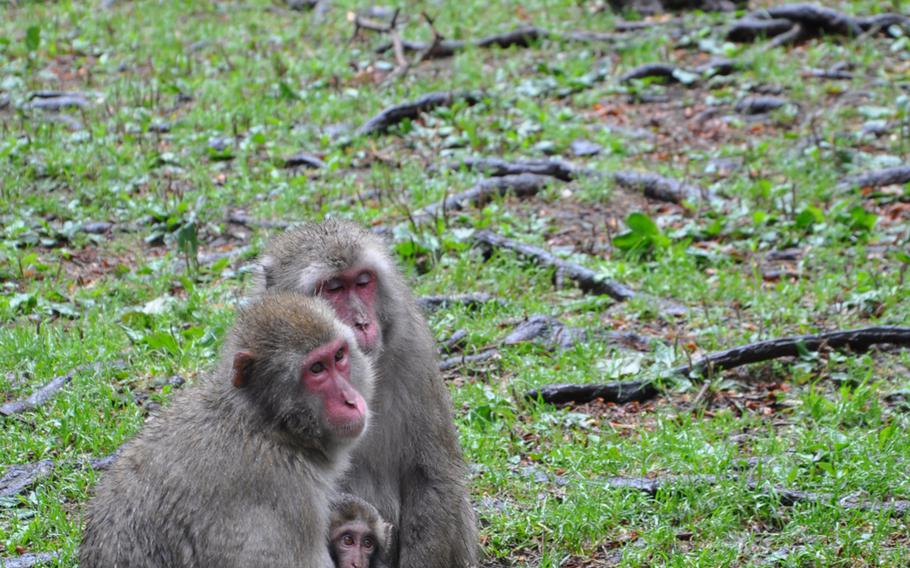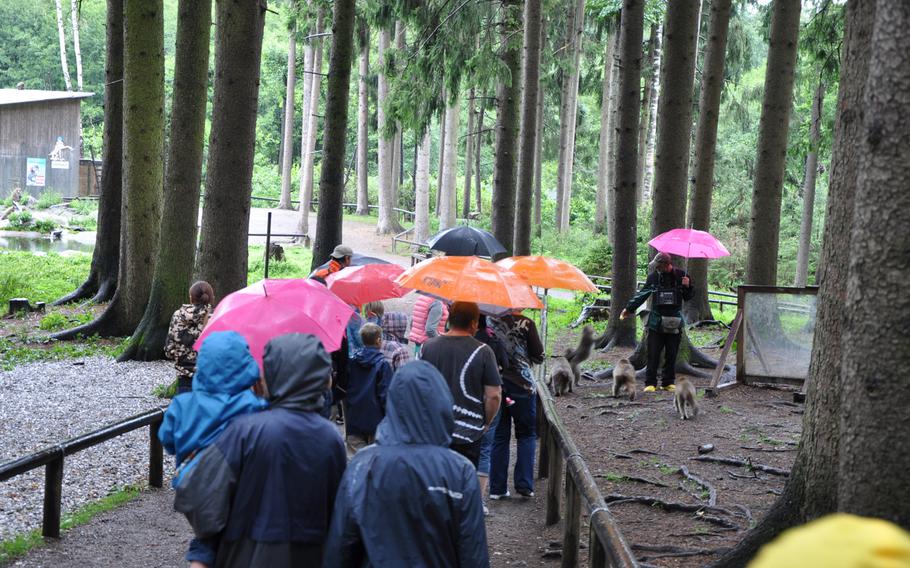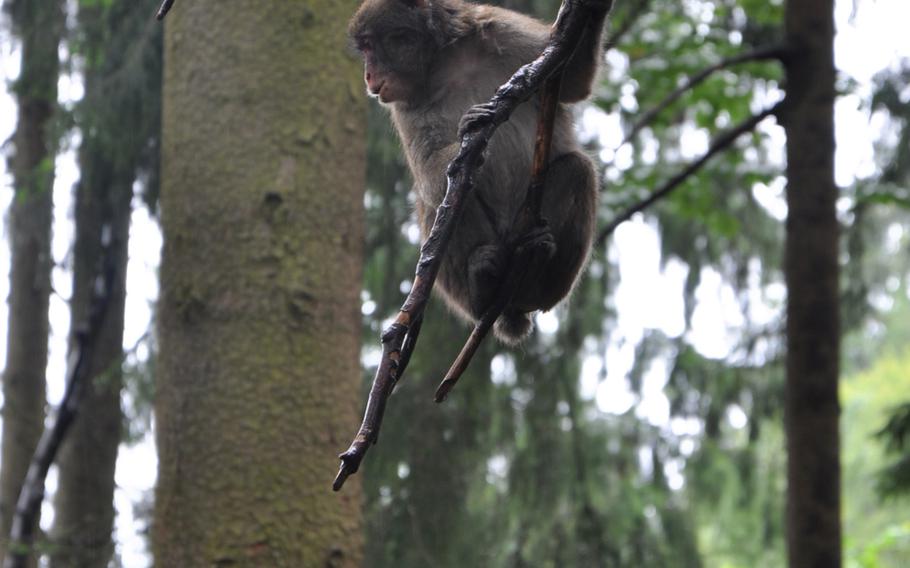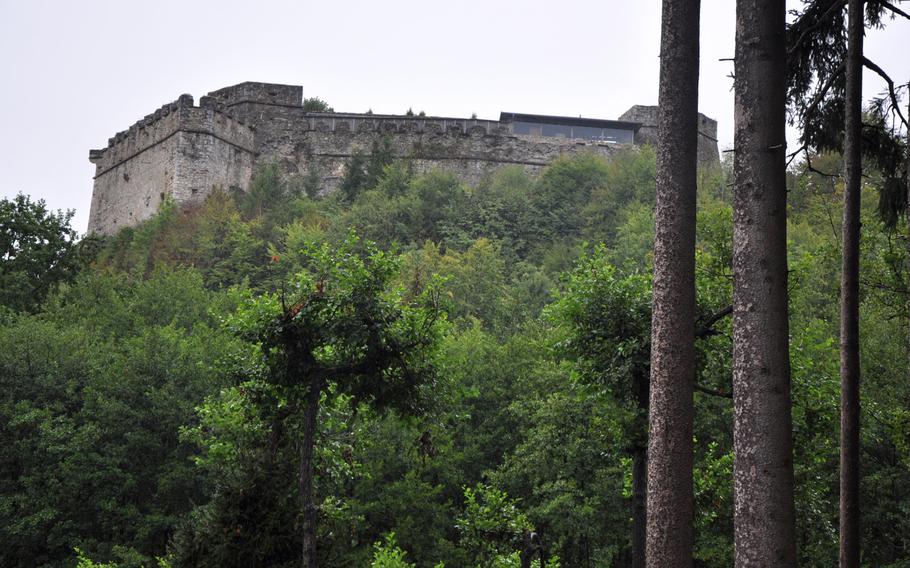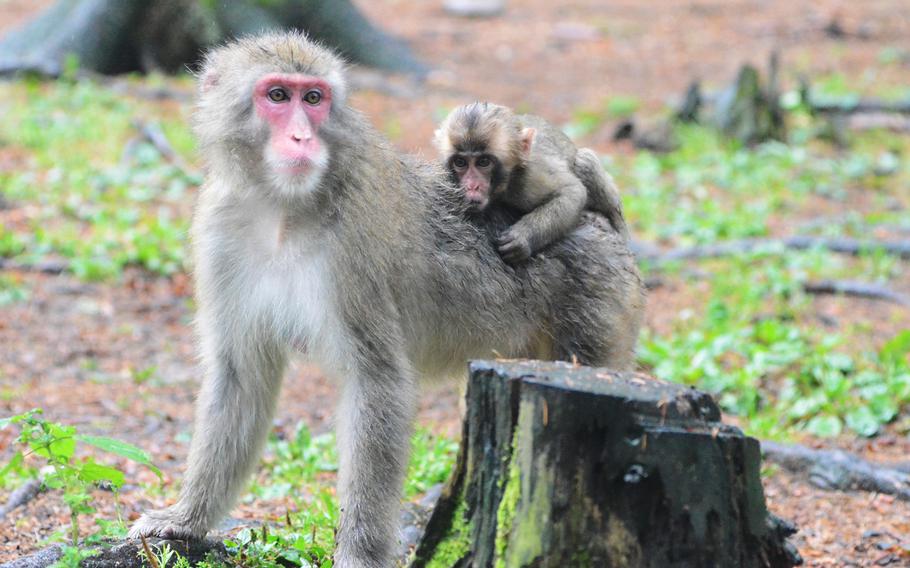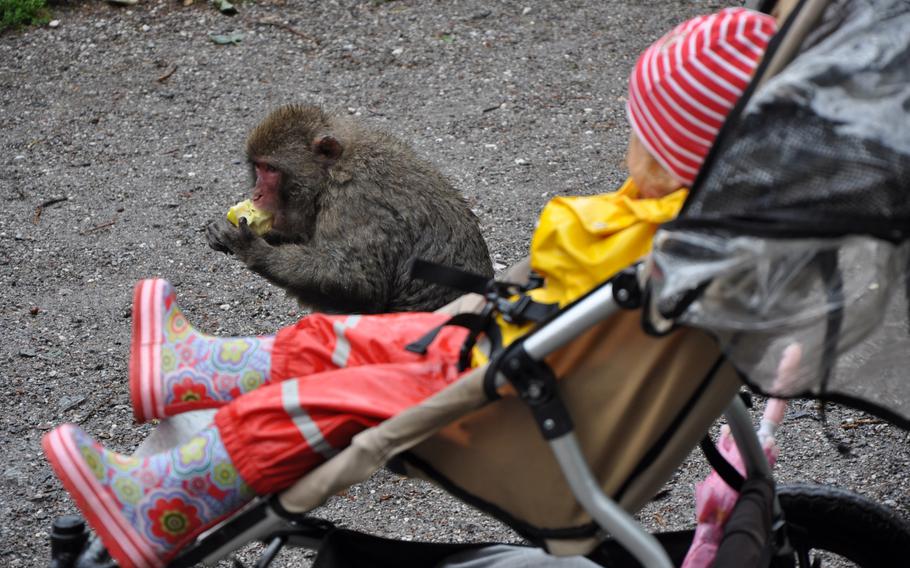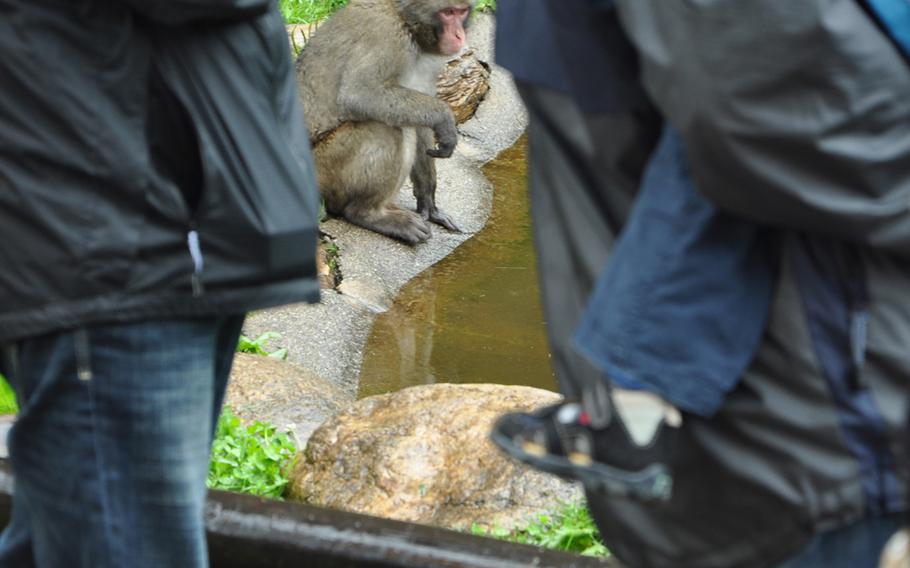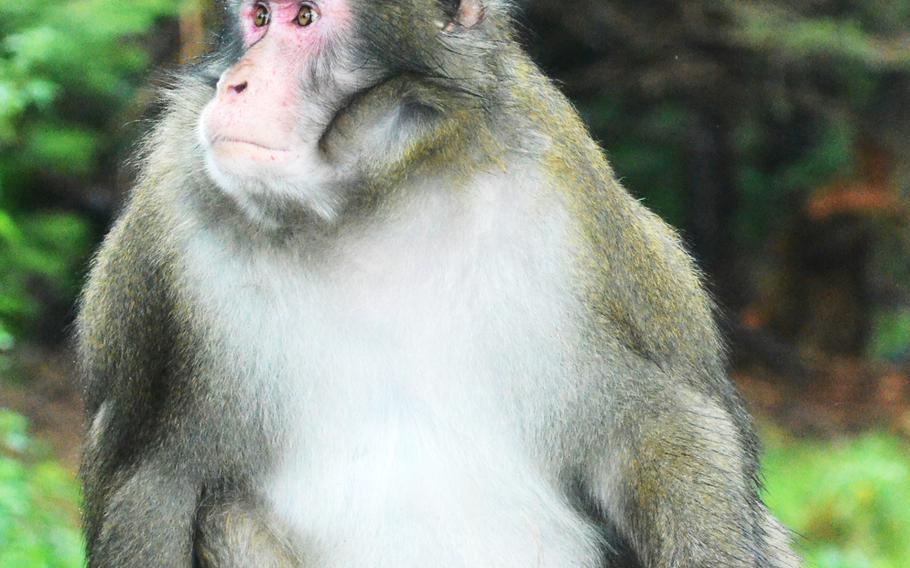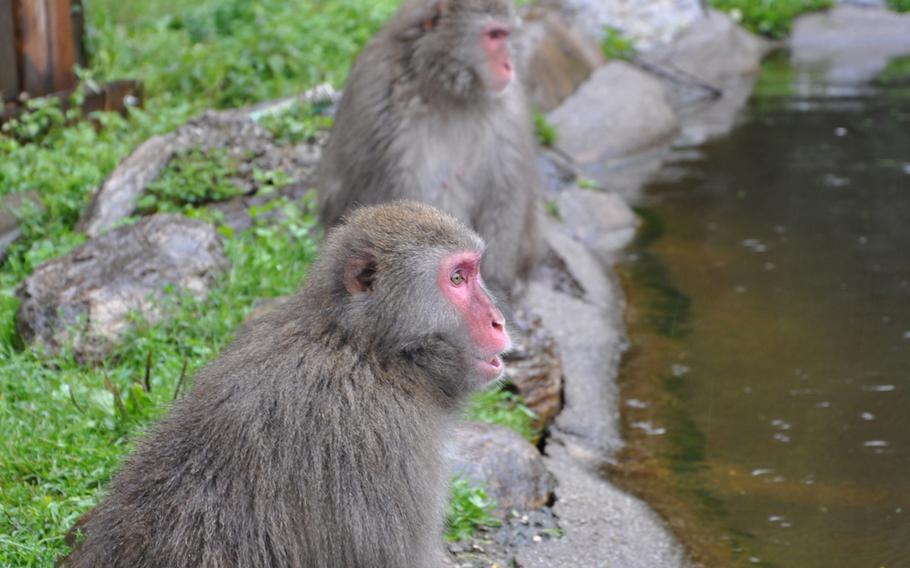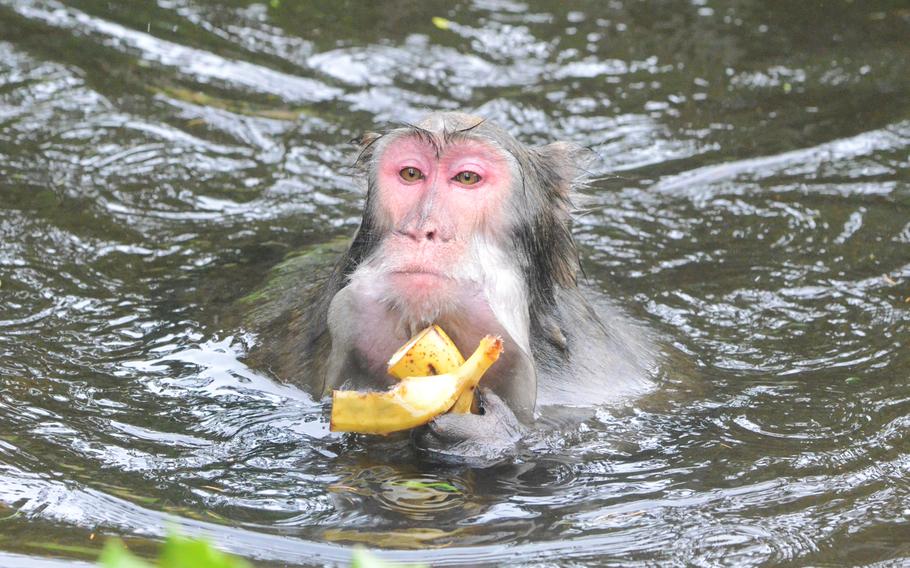 As the gate opened and we waited to begin our guided tour in Villach, Austria, we did not notice the Japanese macaque that had joined our group.
But the animal was soon spotted when a delighted child began cheering and laughing at the tour-crasher.
The macaque is among the 145 monkeys roaming freely in the enclosed nine-acre habitat known as Abenteuer Affenberg, or Adventure Monkey Mountain.
The habitat is home to tailless primates that are said to have come from Old World monkeys native to Asia and Africa. Many macaque species are considered endangered, but they are making a rebound, thanks to the help of Landskron, a private organization that providing a place for the species to live without being harmed by poachers or taken for animal testing. This year, six macaques were born and can be seen riding around on the backs of their mothers.
Monkey Mountain operates solely on admission fees and private donations.
Tours are usually conducted in German, but they are occasionally given in English. On German-language tours, English speakers are provided an information sheet that translates important facts and safety concerns discussed before and during the tour.
If you find yourself waiting for the next tour to start, there are plenty of covered picnic tables to relax on or even a sand pit and play area for overly excited children to enjoy.
Expect to see dozens of monkeys interacting and roaming freely within the tour group in hopes of receiving a piece of fruit from the guide. Interactions can include monkeys chasing and playing with each other, climbing and jumping from tree to tree or showing their level of rank within their order. They pose for pictures or dive in the local pond for apples or bananas.
The guide also demonstrates the animals' ability to think and solve puzzles.
Only half of the park is open for guided tours. The other half of the park allows the animals to roam undisturbed.
Castle Landskron, home to a birds of prey show from April until October, is visible from within the park. The show occurs a few times daily and lasts approximately 40 minutes.
Visits to both sites combine breathtaking views of birds in flight, and close encounters with the primates.
Don't limit yourself to these two attractions, however. Austria has the Kärnten Card, which offers discounts to specific tourist attractions in the country. A Kärnten Card is sold specifically for each region in Austria. Villach is part of Carinthia and has 16 tourist destinations associated with it. Visit the Kärnten website to find prices, tourist destinations and places to buy the card.