Asakusa temple marks 400th anniversary
by
Hiroshi Chida
October 23, 2003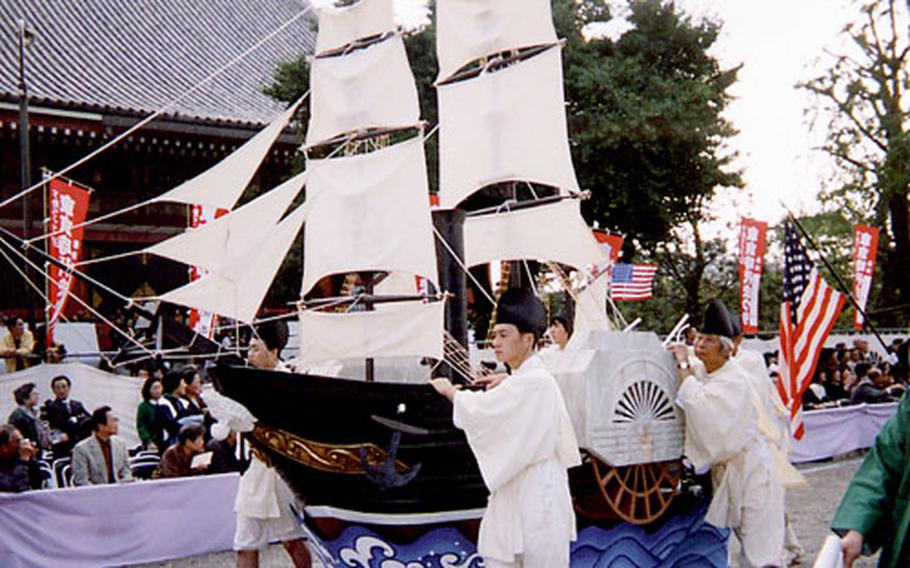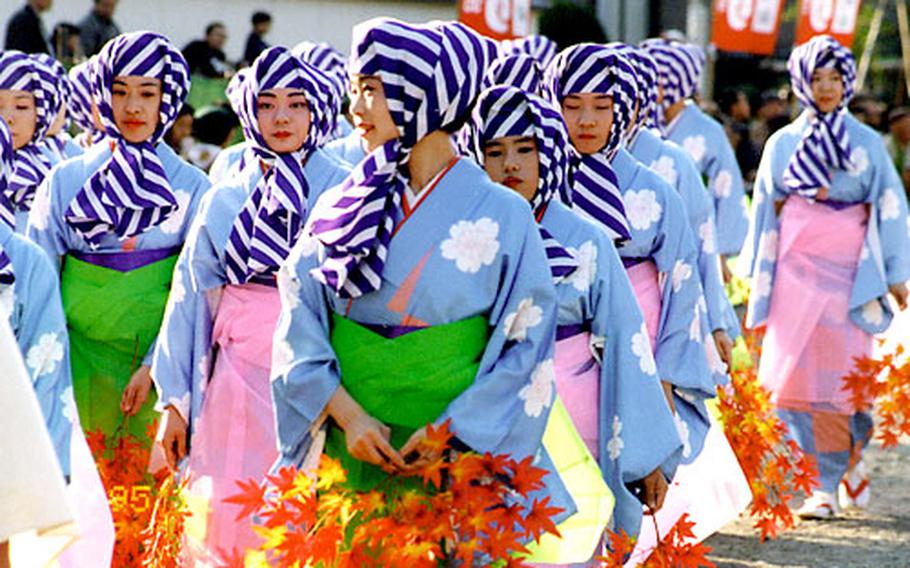 This year marks the 400th anniversary since Shogun Tokugawa Ieyasu (1542-1616) opened the Tokugawa Shogunate in historical Edo, which today is called Tokyo.
At that time, Tokyo's Asakusa ward was known for being the area where the Mercy Goddess, Kannon, was enshrined — at Sensoji Temple. The temple opened in 628 when two local fishermen fished up a gold statuette of Kannon from the Sumida River. Since then the temple has been popularly known as Asakusa Kannon Temple.
Asakusa was a prosperous area throughout the Edo period and was loved by many as a religious district of temples, and also a prosperous commercial area. Asakusa still keeps the atmosphere of Edo — or old Tokyo — even 100 years after the Meiji restoration — when the Tokugawa shogunate fell and Japan was remodeled into a more Western-style civilization as a whole.
Asakusa's residents started the Tokyo Jidai Matsuri, translated as the "Tokyo festival of ages," at Asakusa 15 years ago, since they claimed Tokyo's history and culture originated from Asakusa.
This year, the Tokyo Jidai Matsuri parade on Nov. 3 will consist of about 35 groups that plan to recreate the city's changes as it moved from the historic Edo to modern Tokyo — and will feature 1,600 participants.
Included are participants from Yokosuka Naval Base, who are expected to join and recreate the scene of Commodore Matthew C. Perry's "Black Ships", whose visit to Japan forced the Tokugawa Shogunate open to foreign countries.
The parade starts at Hanakawado Park near Nitenmon gate of the Sensoji Temple at 1:45 p.m. and is scheduled to end around 4 p.m. Access to Asakusa where Tokyo Jidai Matsuri will be held is Subway Ginza Line to Asakusa Station (Yokosuka's terminal station of Ginza Line and Metropolitan Subway to Asakusa Station); for information, call 03-3847-0038.
---
---
---