Ankara: Aroma lingers in authentic spice boxes
by
Terry Boyd
December 8, 2005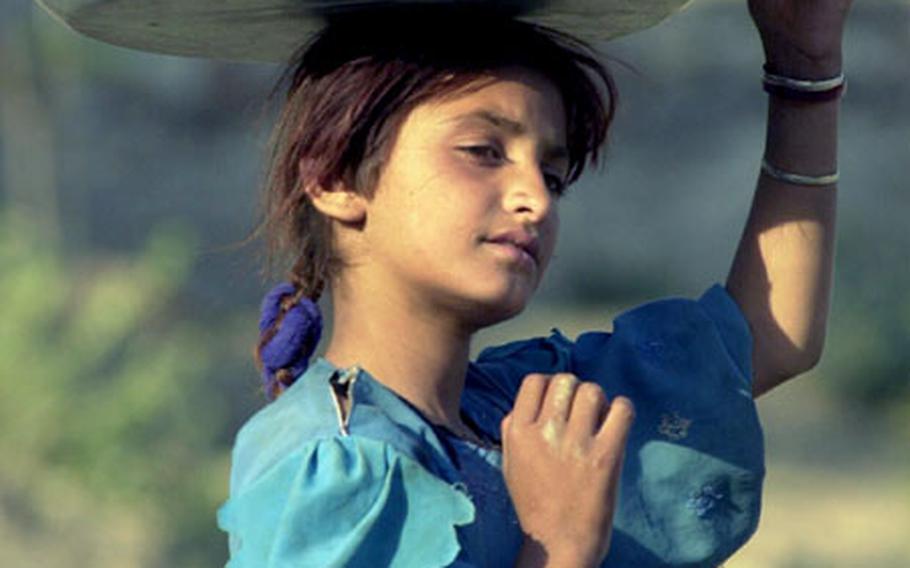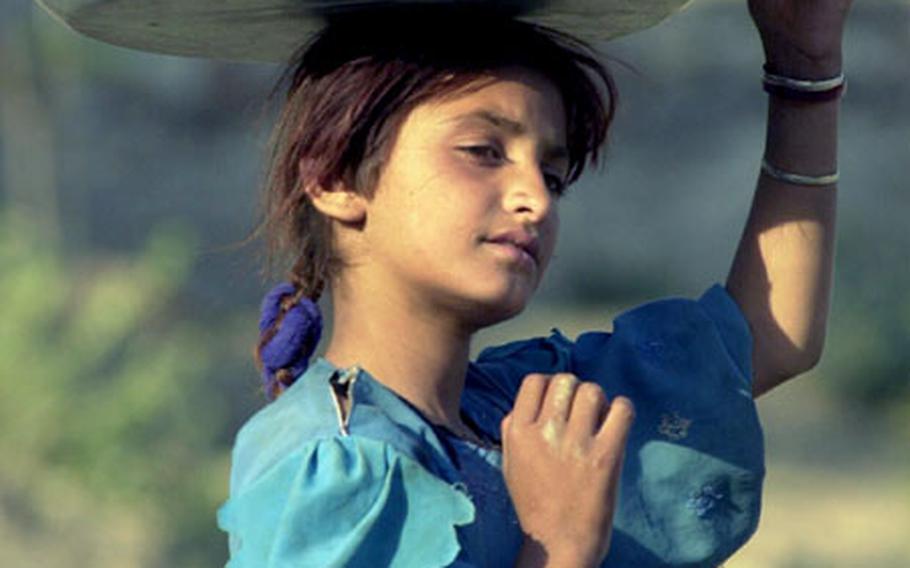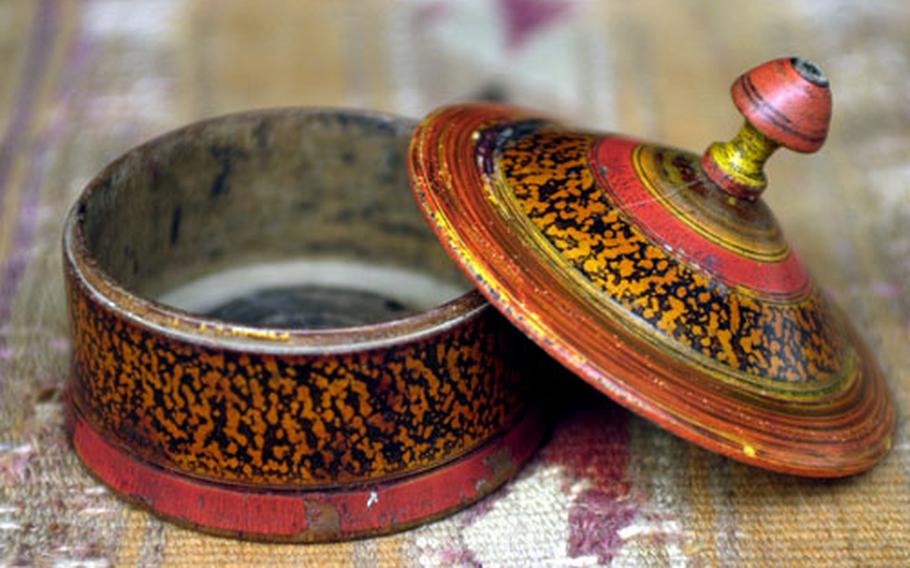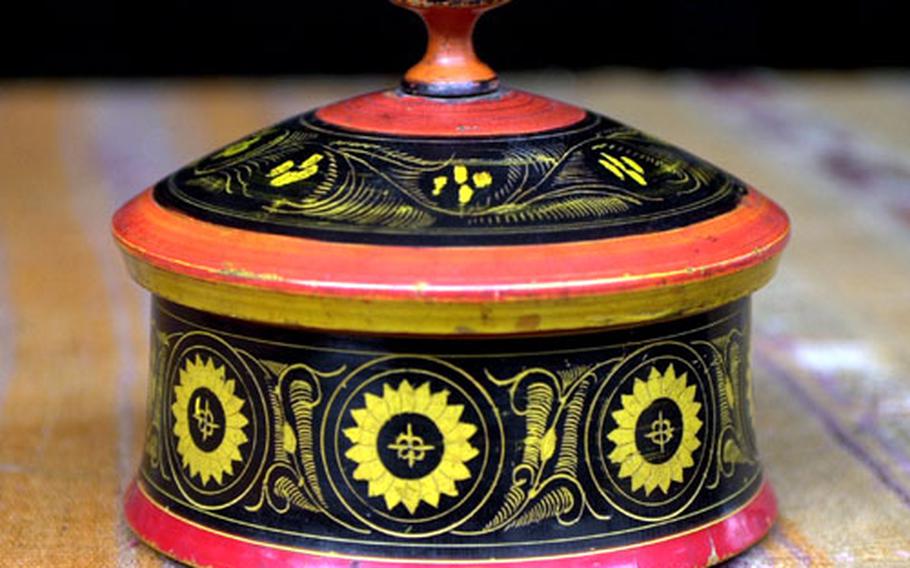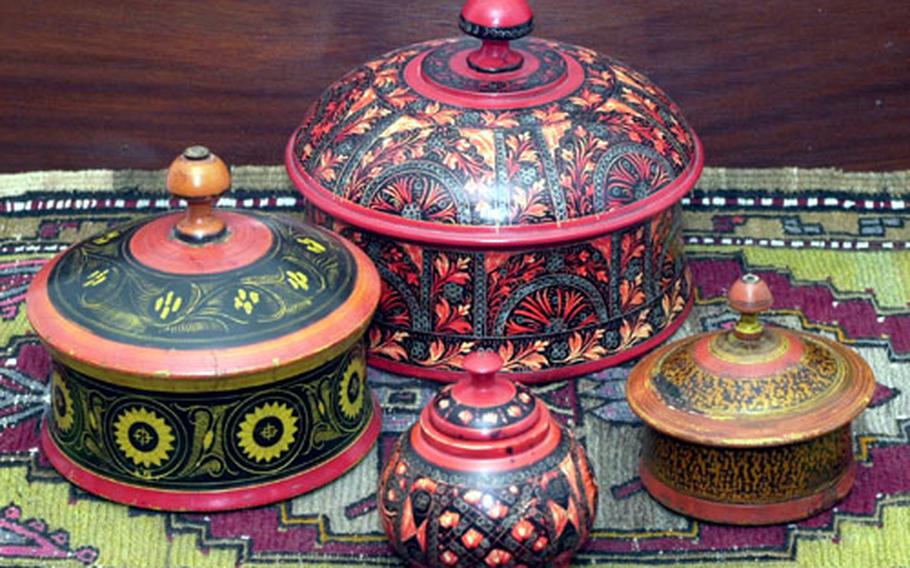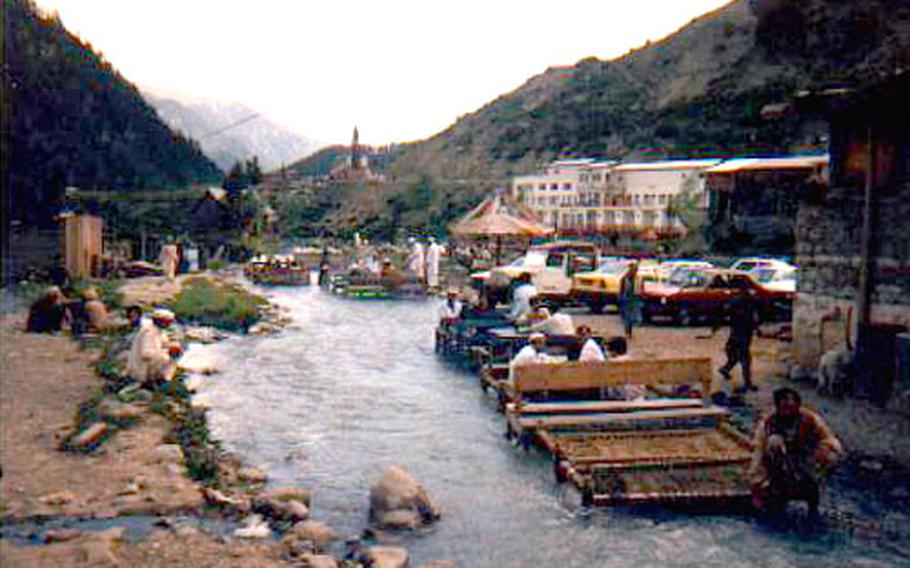 When I saw my first lacquered spice box, I had no idea what it was. Fortunately, neither did the guy who was selling it.
I was nosing around the Kale Ici, Ankara's old town, in 2002 when I found a cluster of antique stores that supply local interior designers who cater to the diplomatic community and the wealthy living in the Turkish capital.
Needless to say, I couldn't afford a thing.
Except for one small item.
"What is this?" I asked, pointing to a little round lacquered box, with fabulous folksy painting detail and the unfakable patina of age in its subdued hues of red, orange and yellow.
The first thing I noticed is that it was hand-turned, perfectly proportioned and, as far as I could tell, was all original.
"It's a spice box," replied a disinterested shop owner, sizing me up as not the type to be plunking down the 5,000-euro asking price for a huge antique model schooner, the centerpiece of the shop.
My next question: "Where was it made? Turkey?"
No idea, the guy said. "Probably India."
Whenever an antique dealer says he doesn't know what something is, I automatically have to have it. I figure he got it in a load of junk he bought to get the one item of value. Which means everything else in the lot is pure profit, and I'm going to get a bargain.
Had he said, "Yes, that's a rare, 19th- century lacquered spice box from the Swat Valley in Pakistan," I would have cursed my luck and walked on.
Instead, "I don't know" was the first step to a negotiated price — $10 American. And to another collecting obsession that takes time and scholarship — nearly as bad as a rug addiction.
Anyway, I somehow got the fragile little spice box back home intact, and my wife Cheryl asked, "So what's this?"
"No idea," I replied as I sat it on a table, and that was the last thought I gave it until we were on vacation in Turkey the next year.
(My wife remembers it differently. Her friend Victoria Rebman told her husband, Army Maj. David Cluxton, to look out for painted spice boxes when we went to Azerbaijan in 2002 for a Partnership for Peace exercise. "That was the first I heard of the painted spice boxes," she said a couple of days ago. Nobody told me!)
The next time I remember seeing spice boxes was about a year later at two fabulous antique shops in Bergama, Turkey, about 80 miles north of Izmir. Two shops, side by side. All I remember is that one shop was run by a cheerful older dealer who specialized in Turkish copper, with some of the best pieces we'd ever seen. My wife and I agreed that his neighbor, a young dealer, was one of the most knowledgeable antiquarians we've met anywhere, and the most willing to give his opinion on what's junk in a business where most dealers say every piece is "very special."
Both had good spice boxes, but having paid $10 for our first piece, we were convinced their prices were too high.
Reluctantly, we coughed up $30 for a small, old box, and $50 for a newer, large box.
The younger guy told us the boxes were from Afghanistan, though he didn't say where or have any real details. And that's not surprising. Shopkeepers, such as rug sellers, rarely go themselves to buy rugs or antiques. They buy their stock from pickers or, more often, wholesalers. Pickers actually go to, say, Afghanistan or to Bukhara's fabled rug bazaars in Uzbekistan and buy good carpets, many dragged to the city by rural people desperate to raise money for next year's crop seeds, a dowry for a daughter or to settle a debt.
The picker usually fills orders for middlemen, who then sell to favored dealers in Izmir or Bangkok, New York or London.
The next time we flushed our quarry was in Paris on the edge of the Marais quarter, while visiting a tiny shop, looking for rugs. The owners were two jovial Afghan men who spoke perfect English. The larger of the two showed us all sorts of things priced over the moon. And then I noticed he had a basket full of spice boxes.
Again, I asked what the things are and where they come from. He's not really sure, he said, "probably India."
Instead of $10, we end up paying about 35 euros for box number four, a tiny one with a broken top.
The next spring, we were back in Paris at the Galleria Passage in St. Denis, where we started seeing the trendy interior shops selling the boxes for big money, along with equally alluring ancient hand-carved wooden boxes in which Indian women used to put the kohl they wore around their eyes.
We saw more spice boxes in 2004 in Turkey at a shop on the back side of Kas, a Mediterranean resort town. A rather dour young Turkish guy told us he got them from Pakistan, and his prices are more realistic. We bought more, even though we still didn't know much about them other than that we liked them and we could afford them.
This summer, we went back to Kas, and started seeing new boxes made to look old — a sure indication the supply of originals is shrinking while prices are climbing enough to justify making fakes. Only at the best antique stores did we see versions like the first box I bought. They were $225!
Still, we knew bupkus about them until Stars and Stripes decided to do a package of holiday shopping stories. We went online, and found out — you guessed it — that our first box is a rare, 19th-century lacquered spice box, made by ethnic Afghans in the Swat Valley in what is now Pakistan.
I still don't know much more than that. They're made of some dense wood, maybe mulberry. No matter the design or size, each has identical holes where the jar and top were worked on crude lathes, and the hatch marks on the bottoms are clear and rough. The greater the oxidation in the wood, the more likely they are to be authentic. The old ones are never perfect, cracked and dinged from decades of hard use. The best old ones are forever permeated with savory cumin, nutmeg and curry.
It's difficult to find a box with the original lid, and even original lids usually are missing the finials that make the design so distinctive.
What I love about them is that they are utilitarian pieces made by some of the poorest people in the world, living in an area eternally beset by war and famine. Yet the makers care enough about practical things to endow spice boxes with lovely, stylized designs in yellows, reds and oranges.
We've bought a few for friends in the States, and invariably their reaction is, "Wow, I've never seen one of these before!"
Chances are, you'll see them occasionally around Europe and Turkey. The antique craze has never really caught on in Europe, where there is more supply than demand. So it's entirely possible you'll see spice boxes for very good prices anywhere from flea markets to antique stores.
My advice: Buy one for someone you love before they're all in museums ... or at my house.
---
---
---