Americans love Paris
by
John Taylor
April 26, 2007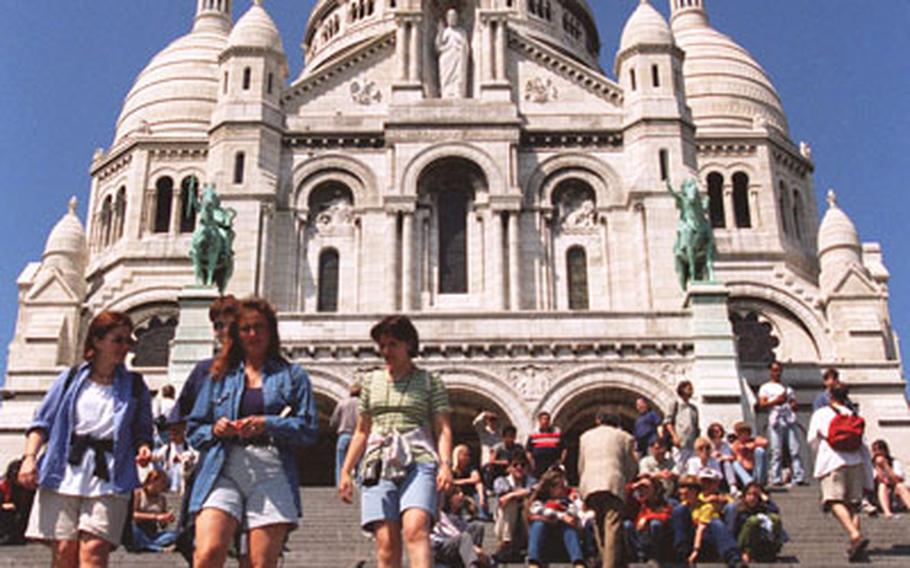 Americans have an odd relationship with the French. We often feel they are arrogant and rude, refuse to speak English (though we know they can), don't shower frequently enough and don't curb their dogs.
But at the same time, we love to go to Paris, their capital and largest city.
In 2005, according to the Paris Convention and Visitors Bureau, more than 1.6 million Americans arrived in Paris and spent at least one night there. That was about 18 percent of the city's foreign visitors. (The British had the second highest number, slightly less than 1.5 million.)
That total probably does not include the Americans stationed or on assignment in Europe, many of whom go there on a day trip.
Paris is one of the most frequently requested trips operated by the USO in Stuttgart, Germany, according to Laura Aguirre, the USO Stuttgart tour manager.
She said the group's last trip had about 50 participants, and never runs the risk of being canceled. She added that some USO offices in communities closer to France run their one-day Paris Express trips frequently.
Jeanie Veith, the group travel supervisor for the Air Force's RTT Travel at Ramstein Air Base in Germany, said that while the weak dollar has curtailed some travel across the board, Paris remains a perennial favorite.
In fact, she said it is the most popular city destination (Amsterdam and Prague are second and third), especially among those on temporary assignment to Ramstein and Kaiserslautern. Only Rhine River cruises are more popular.
Although tours run by commercial coach lines — such as Enjoy and Horizon — are the favorite way to go among the trips booked through RTT, she said her office also gets frequent requests for help arranging individual trips.
That could indicate that Americans are going back to the city for a longer, less- structured visit on their own. They're going beyond the tourist sites and getting to know the real city.
This section of Travel includes secrets about getting along in the French capital from an American who lived there, how to arrange a stay in a Parisian's home, suggestions on shopping for everyday items and special cookware for your kitchen, and where to go to see how young French chefs are trained and sample their fare. (See the entire section in PDF format here.)
Next time you're in Paris, try some of these suggestions. You might see the French in a different light.