Alps: Higher Resorts promise best skiing
by
Jim Sajo
November 1, 2007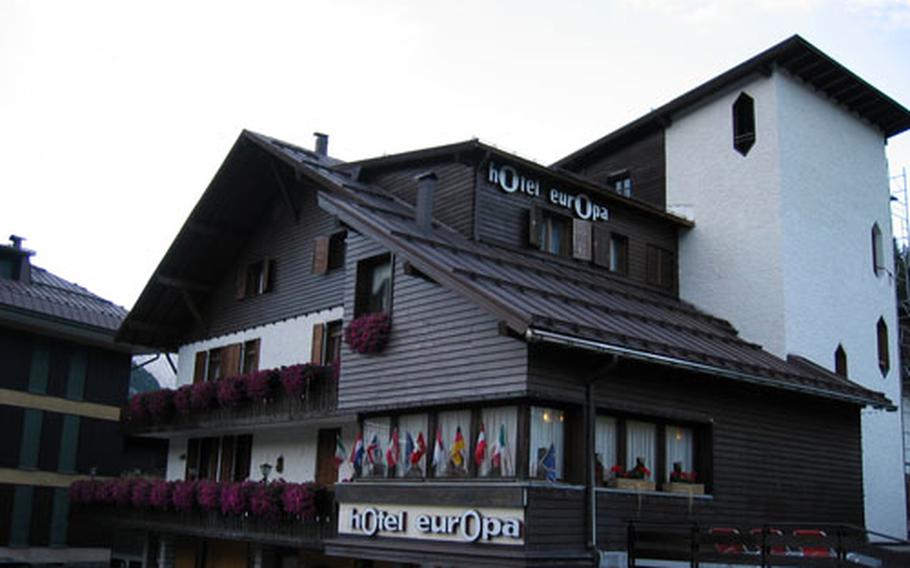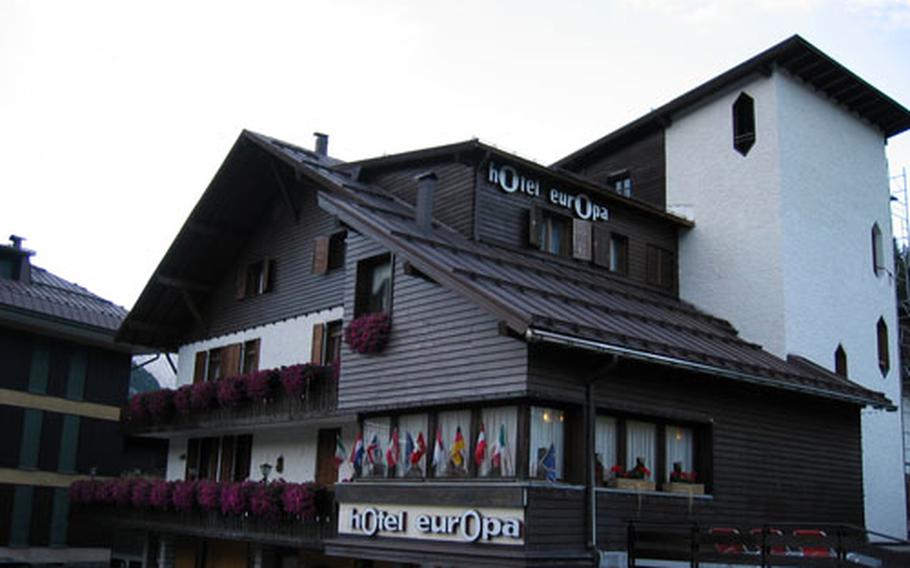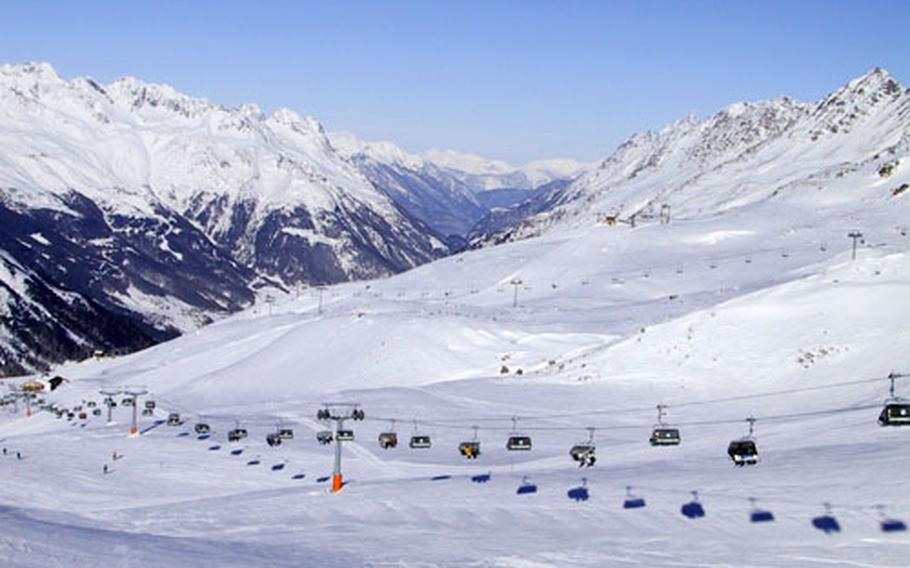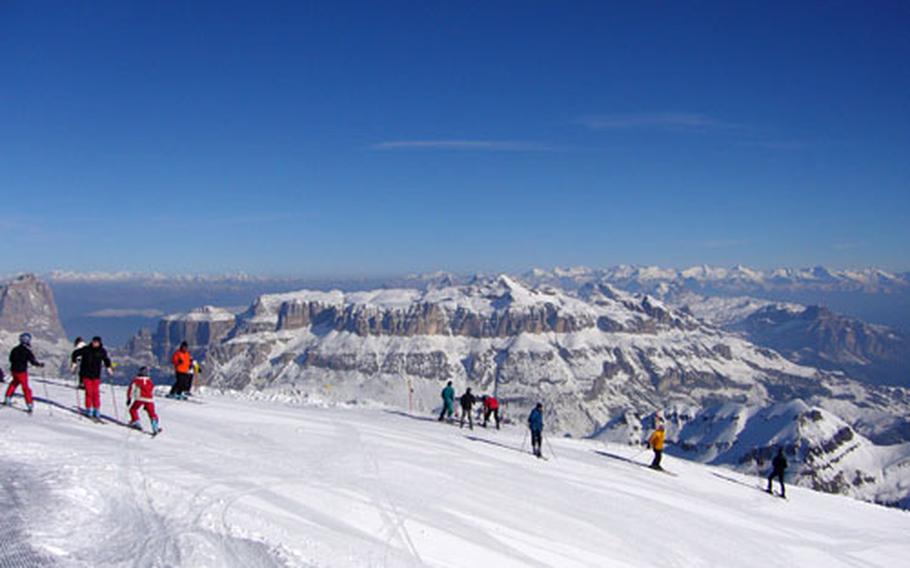 Maybe former Vice President Al Gore and all those scientists are right about global warming. If so, temperatures are going to go up and coastal cities all over the planet are going to go under.
That is bad news. But for a skier or snowboarder, nothing could be worse than another ski season like the one we did not have in 2006.
Each of us can work on doing our part by being more environmentally friendly, but how will that help skiers this season? Read on, and you'll learn about three European ski destinations that will have a great season in good snow years, and a good one even if the snow is bad.
Hochgurgl/ObergurglAt 10,100 feet, Hochgurgl/Obergurgl is the highest alpine resort in Austria. The two villages also benefit from a unique terrain characteristic (basically three mountain passes meeting) that pretty much guarantees plenty of snow. The ski area offers more than 60 miles of trails to satisfy a range of skiing skills.
Three new lifts are in place this season, in a resort where lift capacity already exceeded the number of hotel spaces (meaning waiting in line is simply not an issue).
A high season one-day pass will cost 36.50 euros. Planners hope to begin services on Nov. 16 and keep things running until May. Get more details at www.obergurgl.com/english.html.
Madonna di CampiglioSince my first experience there in 1990, Madonna di Campiglio has been my favorite Italian ski destination. The village is nestled in a gorgeous valley running north to south, flanked by vast interconnected ski areas on both sides. That valley mixes colder air from the north with moisture from the south to bring more snow than you'll find elsewhere.
In the last 17 years, operators have added trails, built new lifts, improved cross-valley interconnections, added parking lots and built a tunnel allowing cars to bypass the quaint yet congested downtown.
A one-day pass here costs 36 euros (granted, with the weak dollar that doesn't sound as great as it once did, but it is still a bargain). During low season (before Dec. 23 or after March 29), if you stay for a week you'll get a six-day ski pass free. Use that pass to travel the 40 miles of groomed runs, including the incomparable "Tre-3," an annual stop on the World Cup circuit.
Madonna di Campiglio's lifts are scheduled to open the first weekend in December and run through April. Further information is available at www.campiglio.com or www.campiglio.net.
Arabba/MarmoladaFinally, if you need altitude to match your attitude, head to Arabba/Marmolada in the Italian Dolomite Mountain range.
At 10,724 feet, the Marmolada glacier is the highest peak in Italy's largest ski area; Arabba is a popular resort for those skiing the peak. The elevation means no matter how warm it gets, if there is precipitation anywhere, there is snow on Marmolada. From here, you'll have access to the famed Sella Ronda, the all-day "ski carousel" that circles an enormous rock formation.
The 38 miles of runs here are about length, rather than quantity — the longest one rambles more than eight miles.
A one-day pass will set you back 34 euros. If that is too steep (or the slopes are) spend the day walking through the gorge at the nearby village of Sottuguda where you can admire (or stare in disbelief at) the ice climbers. Arabba/Marmolada opens in early December and you'll be able to ski until late April. More information is available at www.dolomitisuperski.com (click on Arabba/Marmolada).
None of these resorts is a secret. In fact, your local ski club probably has a trip planned to one of them sometime this season. If it does, sign up for it. If it doesn't, ask why not.
Or hop into your new hybrid car and drive to one yourself. Hopefully, the only thing that will be warming up are your thighs as you scream down the side of the mountain.
Jim Sajo is a freelance writer who lives in northern Italy.
Know and GoLodging
Each resort has an array of pensions, hotels, and residence options for lodging. Here are three good options:
• Hochgurgl/Obergurgl: Appartment Verwall. No Web site; e-mail verwall@tirol.com; telephone (+43) (0) 5256- 6208 or (0) 5256-6527.
• Madonna di Campiglio: Hotel Europa. Web site www.famiglia-angeli.com/hoteleuropa; telephone (+39) 0-465-441036.
• Arraba/Marmolada: Hotel La Montanara. Web site www.lamontanara.it; telephone (+39) 0-437 722017.
Getting there
Haven't spent $400 on one of those fancy GPS navigators, yet? No sweat.
• Hochgurgl/Obergurgl: From Innsbruck, drive west on Autobahn 12. Take Exit 123 toward Oetztal and Sölden. Stay on the road (driving south) until it ends in Hochgurgl about 40 minutes later.
• Madonna di Campiglio: On Italy's A22 Autostrada, take the exit at Trento Centro and follow signs for Madonna di Campiglio. Follow highway 45bis, then 237, then 239 (from the autostrada exit, count on driving 45 minutes to an hour).
• Arraba/Marmolada: Exit the A22 Autostrada at Klausen/Chiusa. Follow route 242d, which becomes 242; then route 48 takes you into the town of Arabba. It will take more than an hour from the autostrada.
— Jim Sajo