AFRC spells winter fun
by
David Josar
October 30, 2003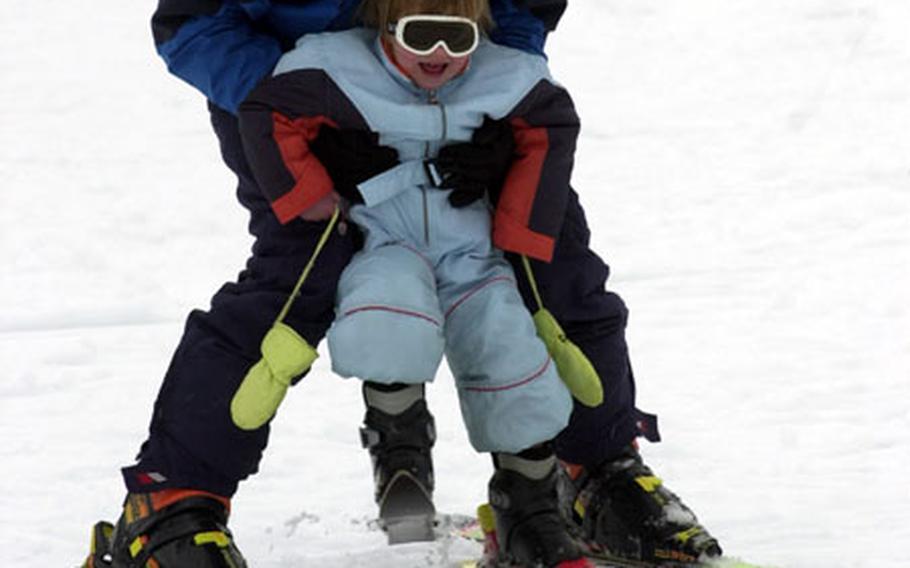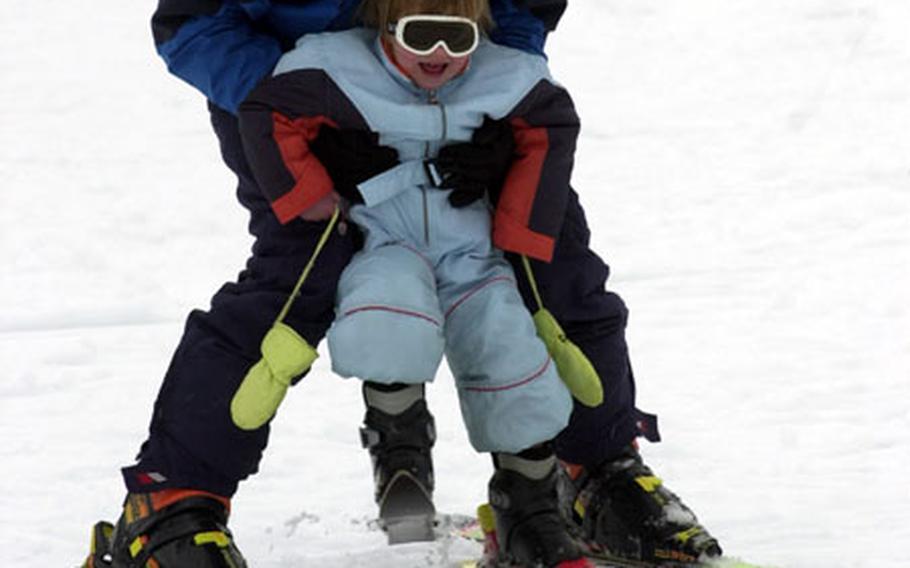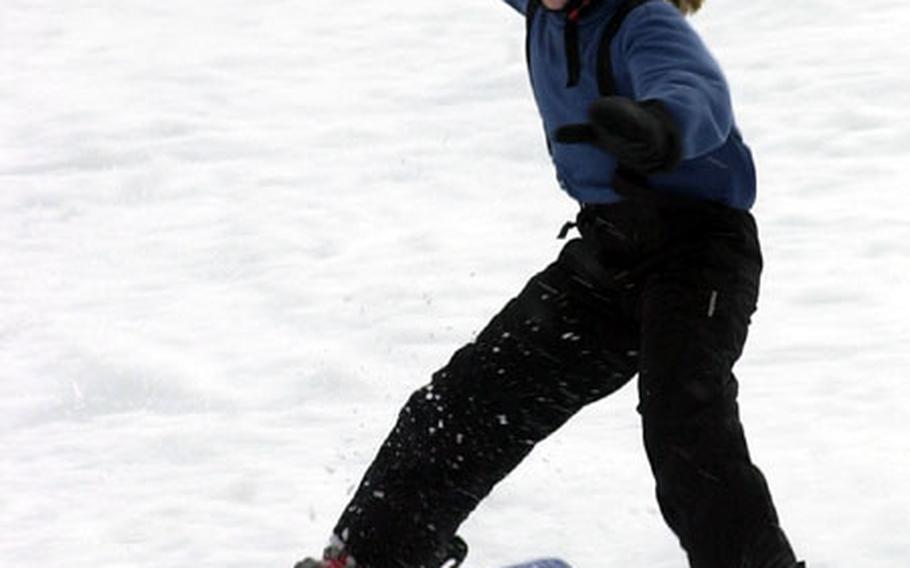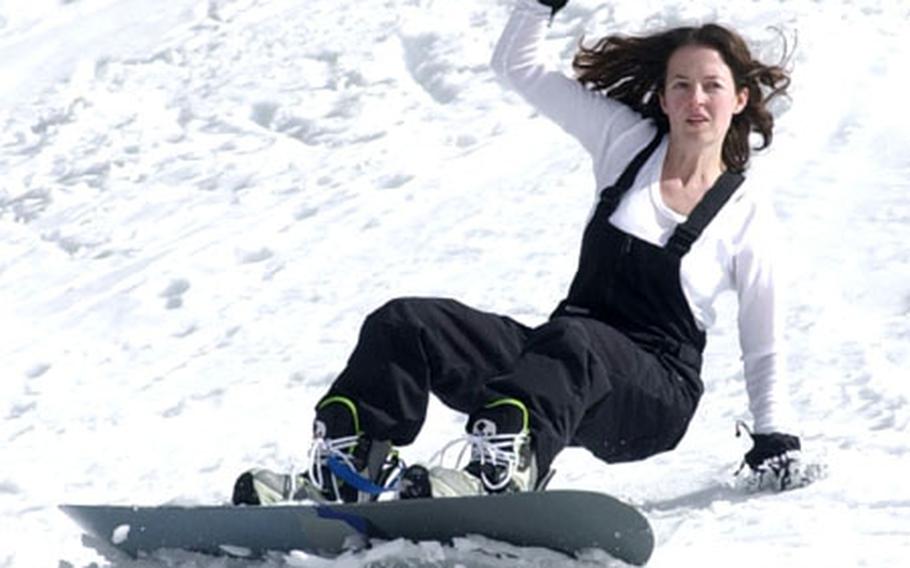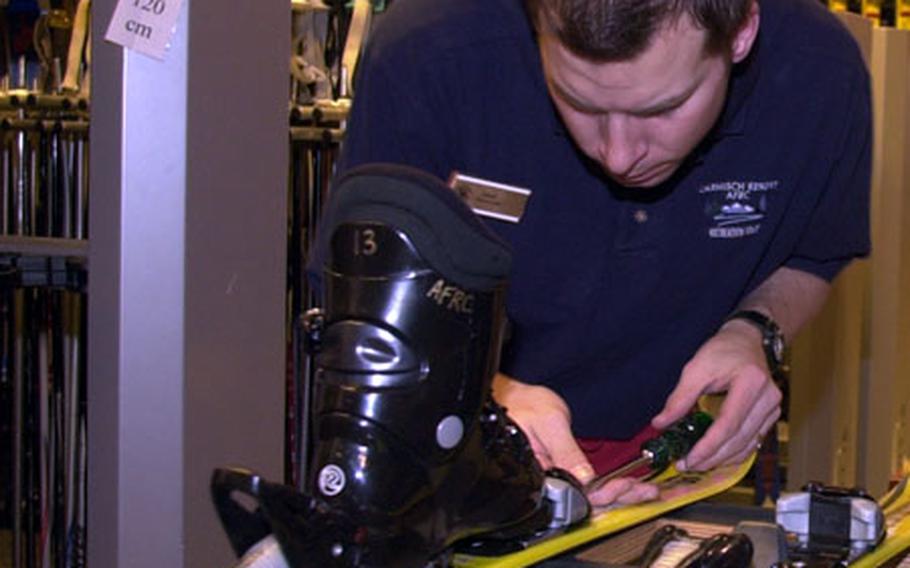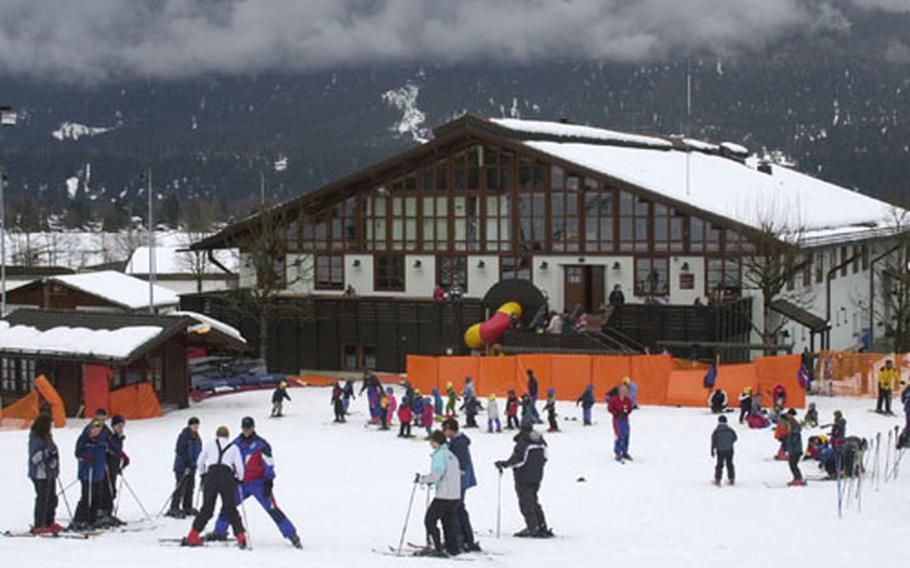 Every September, Department of Defense civilian Robert Carr repeats his ski season ritual.
He lines up his skis, ski boots and parkas and decides which he will use and which he will give to his friends. Then, he prepares for another season of skiing at the Armed Forces Recreation Center.
Nearly all of his buddies, Carr said, are fans of the AFRC facilities in Garmisch-Partenkirchen, Germany, which is a manageable drive of a few hours for many DOD personnel stationed in Europe.
"It really is a pretty nice secret," said Carr, who works with computers in Stuttgart, Germany, and skis at AFRC at least 14 times a season.
"You have the European skiing experience, and if you are nervous about the language barrier, you have staff that is all about Americans."
One difference at AFRC this year as it readies for the ski season is that the the resort in Chiemsee, Germany, closed at the end of last summer. It had served as a hub for day trips to slopes in Austria.
AFRC continues to build its new, larger hotel in Garmisch that will replace all existing AFRC lodging.
Another change is the temporary reopening of the Van Steuben Hotel to accommodate U.S. troops deployed to Iraq who are taking part or all of their mid-tour rest and recuperation break in Germany. AFRC has created several packages for the troops, and while they don't include skiing, ski packages can be added.
For $90, a single servicemember gets two nights in the hotel, two dinners, two breakfasts and daily planned activities and entertainment. For two people, the price increases to $120, youth ages 13 to 17 stay for $18 and children 12 and under stay free.
The cornerstone of AFRC's winter program are its ski and snowboard packages. As in the past, they will revolve around the Hausberg Lodge, a slope-side ski center. The lodge has a restaurant and lounge, lockers, equipment rental and its own small ski area. It is next to the Zugspitze, Germany's tallest mountain, and sells discounted tickets to use the gondola and other lifts on the mountain and the area.
The ski and snowboard packages, always affordable, are particularly attractive this year with the dollar continuing to be weak against the euro and Swiss franc.
For five days of instruction, equipment, all ski clothing except gloves, hats and goggles plus transportation to the ski area, lift tickets and an awards banquet. the charge is $285 for adults, and $225 for youth ages 12 to 15.
A second week at another point in the season is available at a reduced cost. An adult's second week, for example, costs $225.
The program begins Thanksgiving week, with regular ski weeks scheduled Dec. 14 to March 22.
For kids 5 to 7 years old, AFRC has the Just for Ski Kids program, which teaches basic skiing skills and safety. The program includes transportation to the slopes, lift passes, equipment, daily lunch and instruction, and is touted as a good way for parents to ski on their own while their kids learn, too. This program costs $215 for five days.
For those who don't want a full week of instruction, daily classes are available but must be booked in advance through the lodge. And for those who want to learn while surrounded by friends, AFRC has one-, two- and three-day ski and snowboard specials for groups of 15 or more. There are a variety of options available that can be customized to the group's wishes.
The lodge rents not only downhill skis and snowboards but also a variety of other winter sports equipment. Sleds, which are common on European ski slopes, rent for $6 a day, cross-country ski sets rent for $10 a day and "Big Feet," which are like snowshoes but for kids, cost $8 a day.
Lift tickets top out at $30 a day for an adult to ski the Zugspitze. A more limited use of lifts on the mountain costs $24 for adults, and to ski only in the AFRC area is $6 for adults. Half-day tickets, which start at noon, are also available.
For nonskiers, a lift-ticket to get to the middle of the mountain via the gondola costs $10. At mid-mountain there are several affordable restaurants and bars where non-skiers can relax while other group members hit the slopes.
About AFRC
Armed Forces Recreation Center facilities can be used by active-duty servicemembers, military retirees, reservists, National Guardsmen, current and retired Department of Defense and Coast Guard civilian employees, foreign military on orders assigned at a U.S. military installation and family members of authorized patrons.
A valid DOD identification card holder can also book others into AFRC hotels and programs. An ID card holder can sponsor up to three rooms, and those guests can participate in AFRC programs and tours.
There are several places to stay when using AFRC's facilities in Garmisch- Partenkirchen, Germany. The Patton Hotel, just outside downtown Garmisch, is a five-minute drive to the slopes. Room rates, which vary based on rank and pay scale, range from $67 to $99 for double rooms, with suites available for $123 per night.
Another option is to stay at one of AFRC's heated, furnished cabins outside downtown Garmisch. Deluxe cabins, which can hold six adults and have a bathroom, TV/VCR and kitchenette, are $143 a night or $1,001 for a seven-night stay. Rustic cabins, which hold up to four adults and have shared shower facilities, are $57 a night or $399 for a week.
Guests can also stay at one of many German hotels or guest houses, which often include breakfast in their room rates and can be less expensive than AFRC rooms and meals.
AFRC offers sight-seeing tours for nonskiers that cost about $30 each. The tours go to Munich, Dachau, Linderhof Castle and Partnach Gorge, and there are horse-and-carriage rides.
Two-hour ski and snowboard lessons, which must be booked in advance, cost $25 per person in a group, $35 for semi-private and $60 for private. For details, contact the Hausberg Ski Lodge at DSN 440-2591, or civilian (+49) (0) 8821 -729-401 or (0) 8821-729-400.
For outings and programs for groups of more than 15, contact Terry Hodges, sales and conference manager, at DSN 440- 2850, civilian (+49) (0)8821-729176, or by e-mail at thodges@afrc.garmisch.army.mil.
For more information or room reservations, see the Web site www.afrceurope.com or call the Vacation Planning Center at DSN 440-2575, or (+49) (0) 8821-72981.
— Stars and Stripes