A day for St. Martin — and a goose dinner
---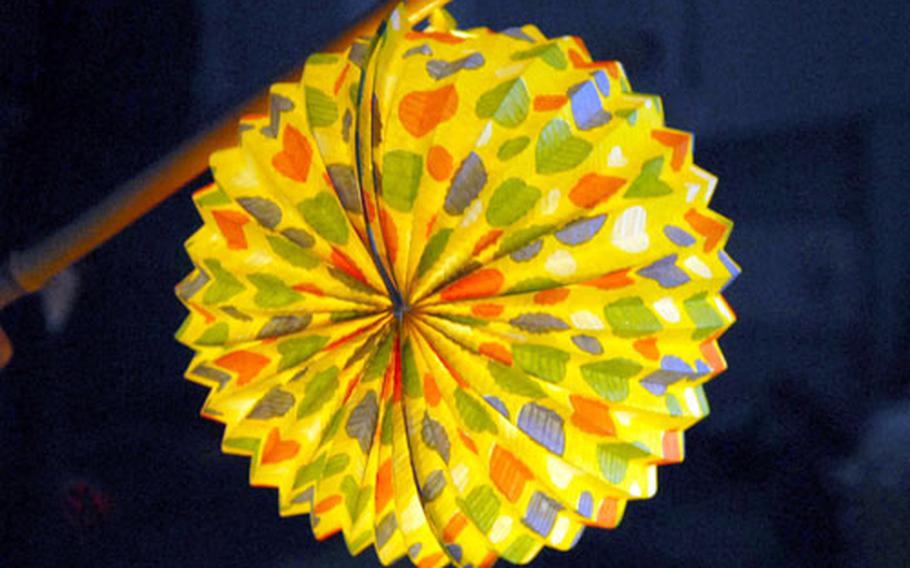 Have you ever been out in Germany on Nov. 10 or 11 and noticed a line of singing children walking through town and carrying illuminated lanterns?
They were probably part of a St. Martin's Day parade, and the next time you see one, feel free to join in.
Catholic parishes in Germany celebrate St. Martin's Day on Nov. 11 to honor Martinus, the son of a Roman military official who was born in about 316 and converted to Christianity as a young officer.
Legend has it that one snowy winter day, he rode to Amiens in France by horse. As he approached the town gate, a naked man begged for help. Martinus took his sword, divided his coat in half and gave half to the beggar.
Martinus eventually became a monk, priest and the bishop of Tours. He became a saint not by dying the death of a martyr, but through his service to God. He was credited with numerous miraculous healings, founding a monastery and being a missionary and a warrior for God by defending the innocent against emperors and other persons of authority. He died in 397.
A German tradition is to have a goose dinner on St. Martin's Day. According to one story, Martinus did not feel honorable enough to be made bishop, so when the time came, he hid in a goose pen. But the geese made so much noise that he was found anyway.
The real reason behind the goose dinner tradition is probably more practical. Contracts for farmhands often expired on Nov. 10, and they were frequently given a goose as part of their wages.
Or it could have been that since it was too cold at that time of the year for geese to stay outside, they were "stable-fed" and became quite fat. Farmers then sold the geese for additional income beforethe hard winter started.
In addition, in certain regions of Europe, St. Martin's Day ushered in a period of fasting as part of Advent, making this the last chance to have a feast before the 40-day fasting season started.
Nowadays, as part of the day's observance, a "Martin Play" is staged in many communities on the evening of Nov. 10. St. Martin sits on a horse, escorted by musicians playing the "St. Martin Song" and followed by singing children carrying lanterns. St. Martin eventually cuts his coat in half and gives it to a beggar.
The most impressive St. Martin parade I ever saw was in Limburg, Germany. Sitting on a white horse, St. Martin sat dressed in a Roman uniform. People playing the "St. Martin Song" on trumpets followed him, along with hundreds of children with homemade paper lanterns. They sang and walked through the narrow streets of the picturesque town until they reached the square in front of the cathedral. There was a huge stage where the St. Martin play took place.
By that time, there had to be more than 1,000 people carrying lanterns and singing. It was very festive — and an event that I will never forget.
---
---
---
---