A climb up Rauher Kulm leads to spectacular Bavarian views
---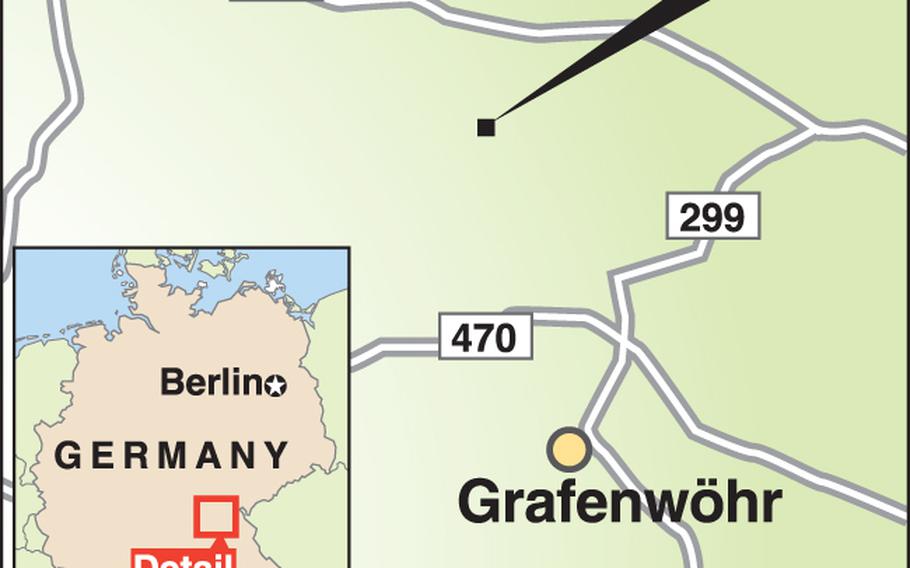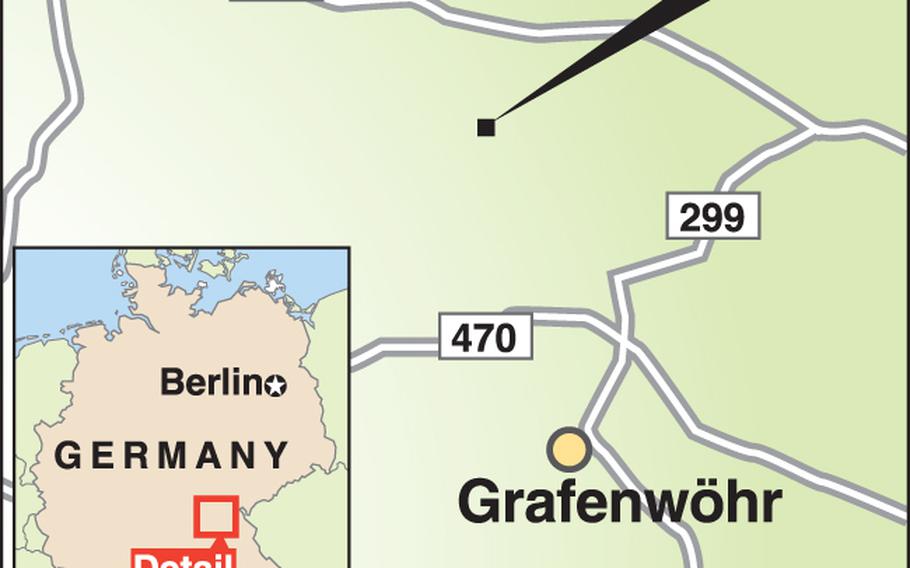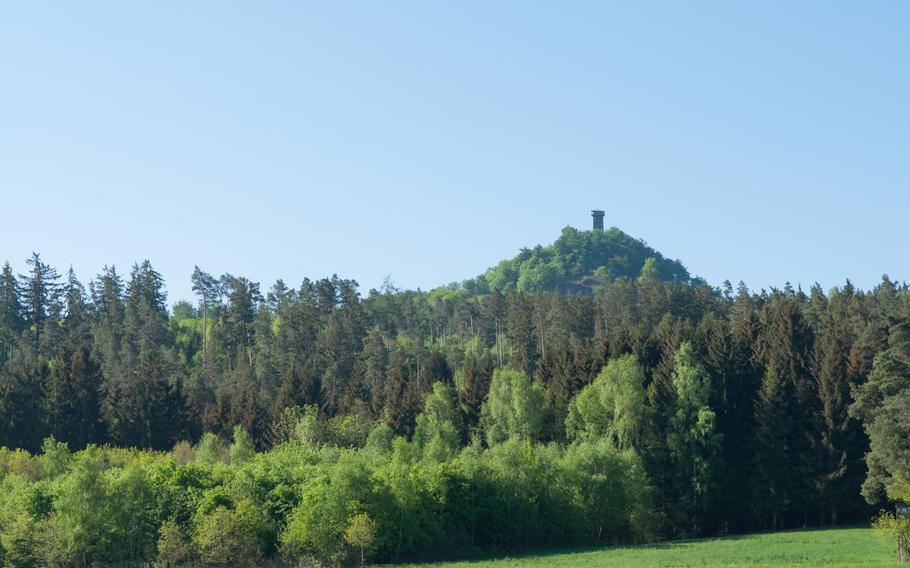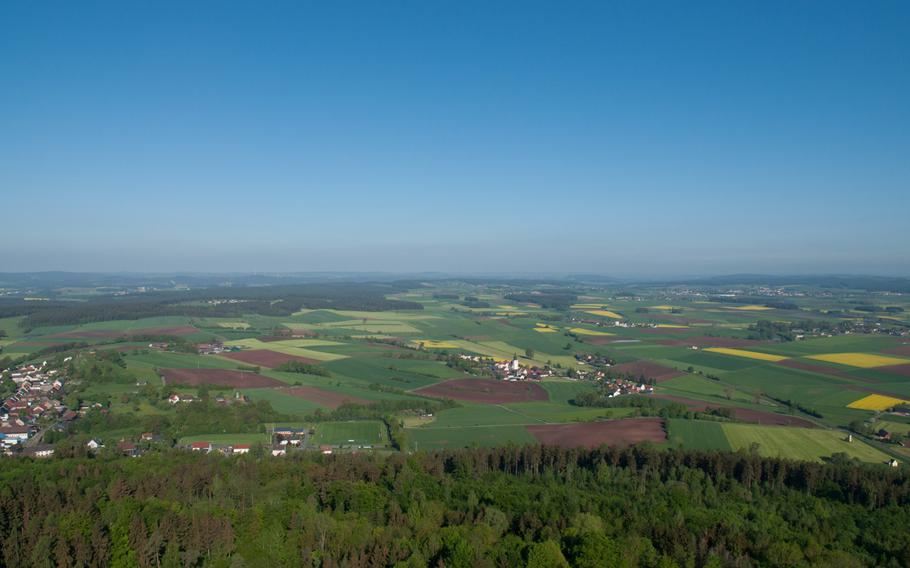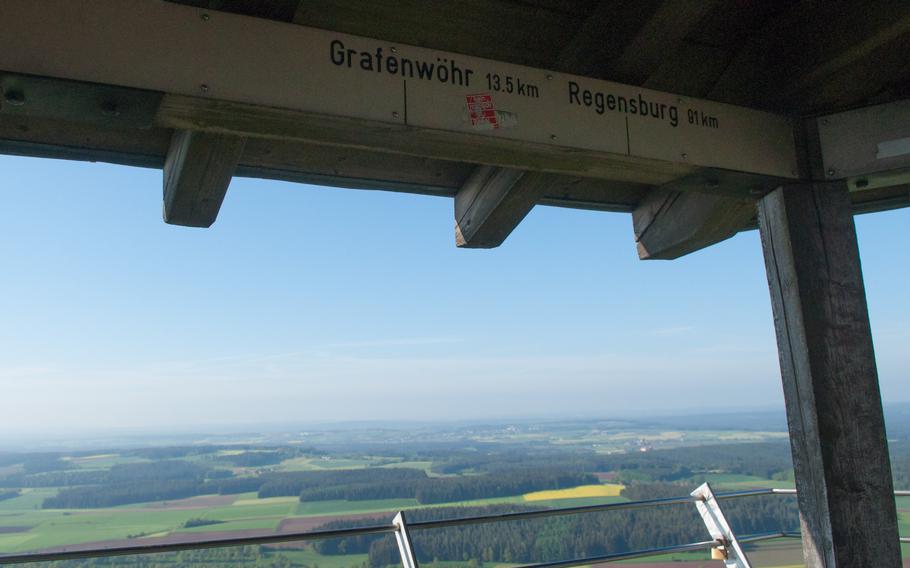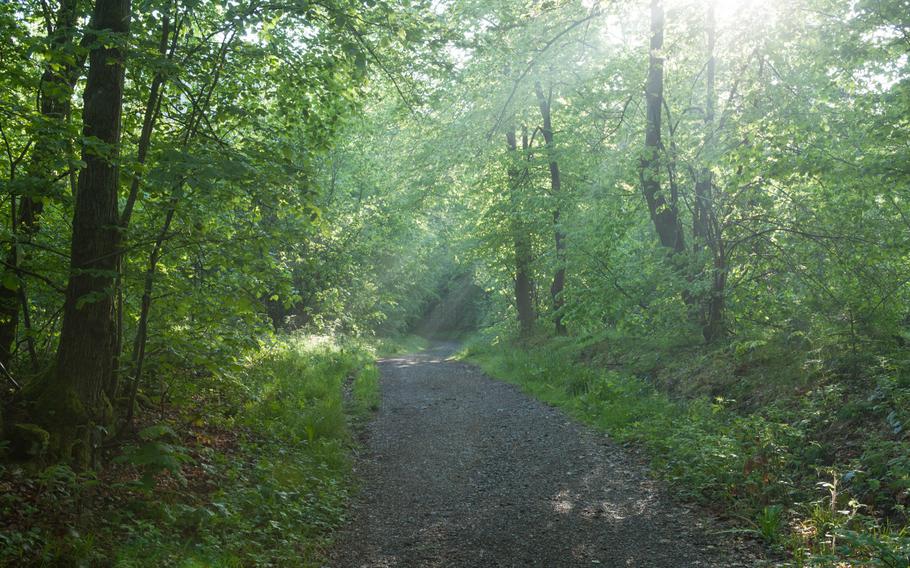 Springtime has finally arrived in Bavaria.
Gone are the bitter cold mornings, replaced by the cool, sunny weather that opens the day up to nigh infinite possibilities. When faced with a crystal clear Bavarian spring morning, as those of us lucky enough to live in the Ober- pfalz are experiencing now, one yearns for the outdoors.
If you live near Grafenwöhr, there are plenty of places to take advantage of the spring weather. The Danube River is a short distance away, as is the outdoor wonderland known as Pottenstein. But both of those are well-known tourist spots that require a bit of planning and normally will take most of a day. Rauher Kulm is an easier to reach, yet still satisfying, alternative destination.
This basalt mountain, located in Neustadt am Kulm 20 minutes from Grafenwöhr, is a central hub for biking, walking and hiking.
The main draw of Rauher Kulm, though, is the mile-long craggy path that winds up the mountain, ending at an 82-foot-tall observation tower.
From there, visitors can look out at some of the most gorgeous vistas Bavaria has to offer. Rumor has it that on a clear day, even parts of the Czech Republic are visible from this summit. The 360-degree view of the open fields, dark forests and clustered villages nestled in the valley is breathtaking.
The hike up should take only 30-40 minutes and presents an intermediate challenge. It might not be suitable for the elderly or small children, but otherwise, most people should be able to make the climb. There are several resting spots along the way and a couple of picnic areas, one with a fantastic view of the valley below.
There is at least one bicycle path that leads a good portion of the way up, but the final stretch is too rocky for most cyclers. At the end of the ridable portion, there is an area for stowing bicycles, so bikers can make the final trek on foot.
Anybody looking for more than a nice, relaxing hiking/biking path is probably going to be disappointed at Rauher Kulm. It's also not the place for experienced hikers looking for a challenge.
But if you fall outside of these two categories and are looking for an excursion that's quiet, but not too far out of the way, Rauher Kulm might just be the quick trip you're looking for.
Rauher Kulm
DIRECTIONS GPS location: Rauher Kulm, 95514 Neustadt am Kulm. From Grafenwöhr or Vilseck, take the St2168 north until your reach Neustadt am Kulm. Follow the signs to the mountain path. Parking is at the base of the mountain at a nearby sports park, with plenty of signs pointing the way.
TIMES No times are specified, but considering the rocky pathway, expect some closures after heavy storms.
COSTS A one-euro donation box is set up inside the observation tower.
FOOD Neustadt am Kulm has an assortment of local eateries.
INFORMATION For more on the natural area around the mountain, go to tinyurl.com/RauherKulm (German only). For more on Neustadt am Kulm, visit neustadt-am-kulm.de (German only) or call (+49) (0) 9648-273.
---
---
---
---