USFK working with Korea on anthrax safeguards
by
Ashley Rowland
July 24, 2015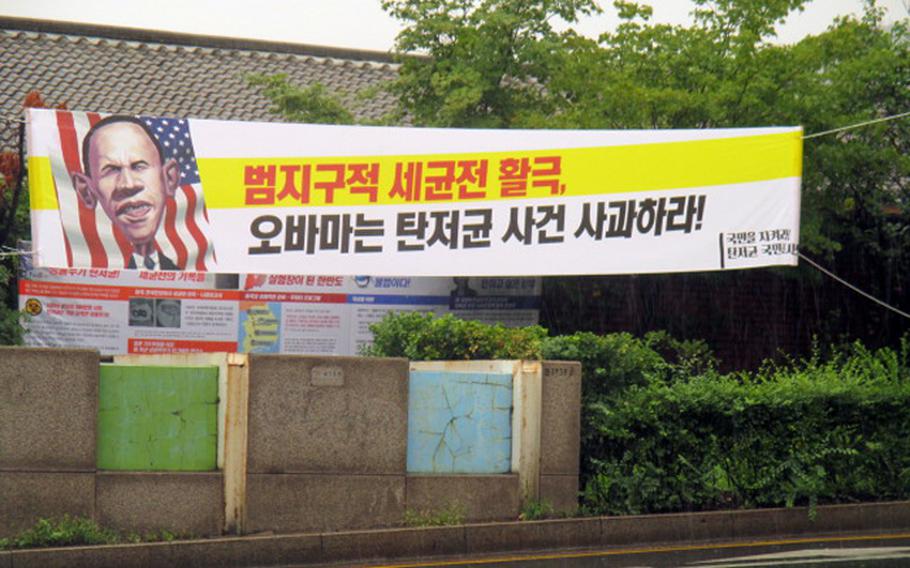 SEOUL, South Korea — U.S. Forces Korea said Friday it is continuing to work with South Korea on a review of its biological defense programs to ensure they continue in a safe and effective manner.
"Alliance biological defense programs are designed to enhance Alliance readiness and defensive capabilities in the face of a very real and significant biological threat," USFK commander Gen. Curtis Scaparrotti said in a statement.
His comments follow the Department of Defense's admission Thursday of a "massive institutional failure" that led to live anthrax being shipped to Osan Air Base, south of Seoul, and a number of domestic facilities.
The U.S. and South Korea formed a joint task force earlier this month to investigate how the live sample entered the country undetected this spring, and determine what steps are needed to prevent a reoccurrence.
USFK said Friday the task force will meet regularly "to coordinate our mutual biological defense capabilities" and use information from the DOD report "to ensure our mutual ability to respond to a biological attack."
South Korea's Ministry of National Defense said Friday it would thoroughly investigate the anthrax shipment to prevent similar incidents, "quell public concerns and guarantee public health and security," according to Yonhap News.
The threat of protests has closed some gates at two major USFK bases, including U.S. Army Garrison Yongsan in Seoul, where a handful of banners — mostly in Korean — urged the U.S. to halt the spread of anthrax.
One Yongsan gate will reopen at 5 a.m. Monday and another will remain closed for another week due to construction.
Garrison spokeswoman Michelle Thomas said there have been no incidents involving protesters and USFK personnel and that the closures are precautionary.
Osan Air Base's Facebook page this week warned of a possible gate closure Saturday. It said violence was not expected but encouraged personnel and family members to avoid Songtan and base gate areas during protests.
"Do not provoke, photograph or engage with protesters," it said.
The 51st Fighter Wing said 10 peaceful protests have been held outside Osan since late June, most with eight to 25 demonstrators, though a July 11 demonstration drew approximately 800 participants.
None of the protests have interfered with the daily duties of base personnel, the wing said.
"There is no way for us to determine how long this series of demonstrations will continue," it said. "Korean citizens have the right to peaceful demonstration, and we respect that right."
rowland.ashley@stripes.com Twitter: @Rowland_Stripes