'You are the best of us,' Pence tells soldiers during Fort Hood visit
---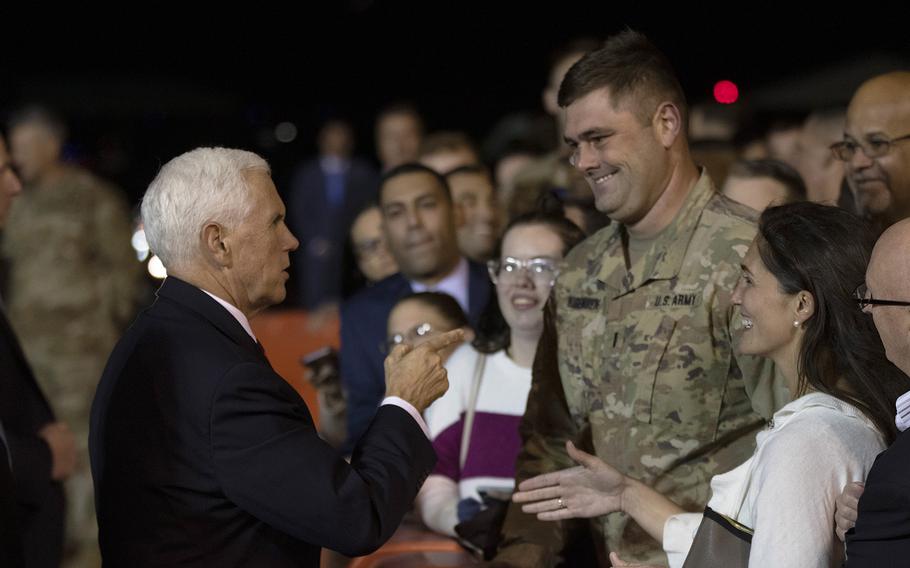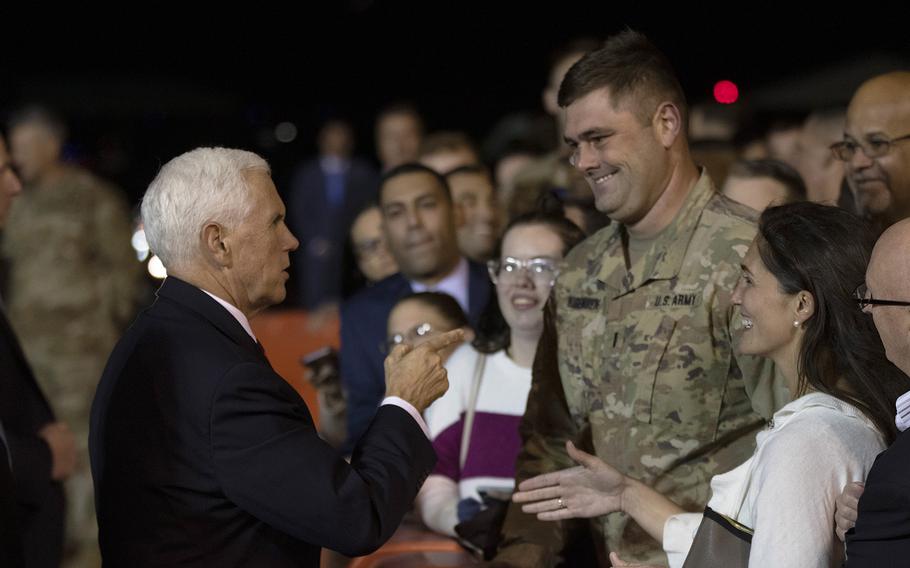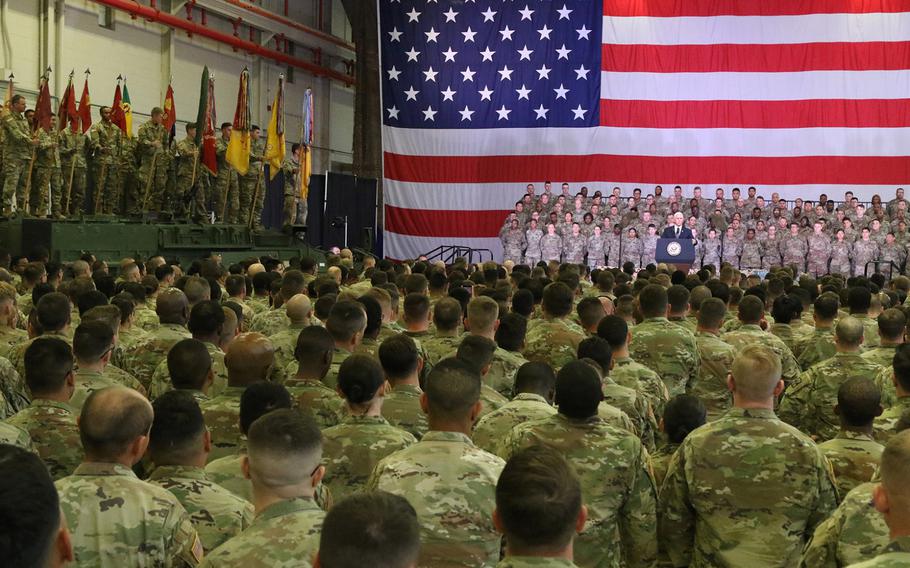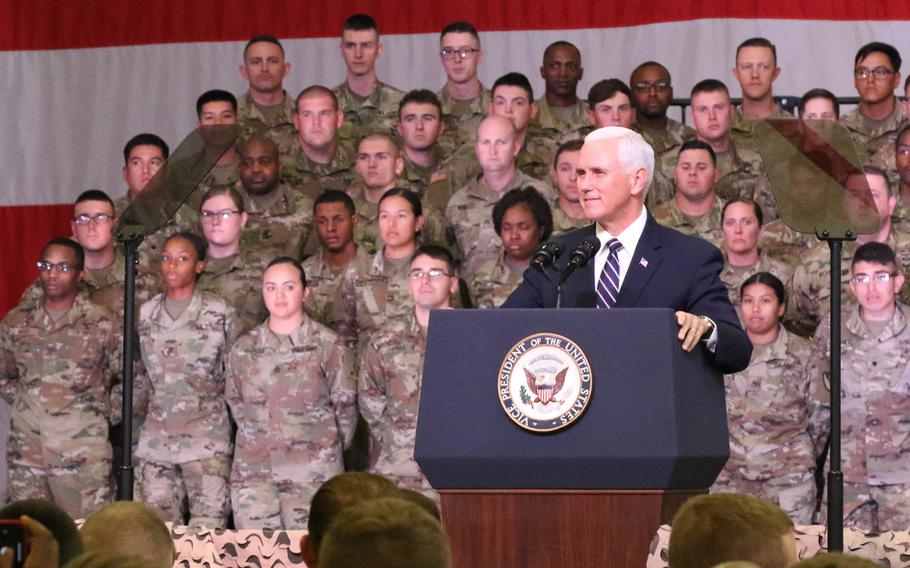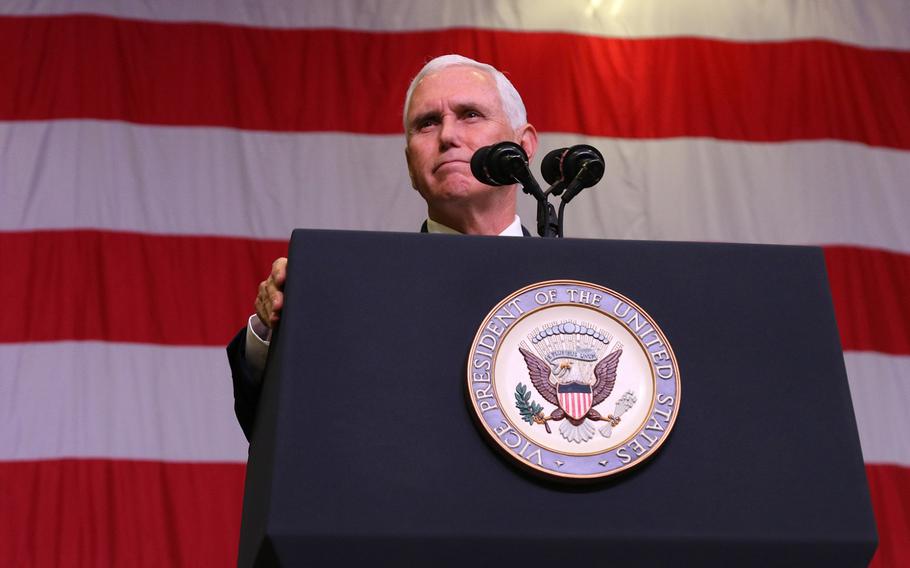 AUSTIN, Texas — Vice President Mike Pence made a two-day stop at Fort Hood, Texas, where he met with soldiers and veterans, watched a tank training exercise and visited a memorial to the people who died in the Nov. 5, 2009, shooting at the Army base.
"You come from the rest of us, but, make no mistake about it, you are the best of us," Pence said to about 1,000 soldiers and civilian personnel gathered in a 1st Cavalry Division aircraft hangar. He spoke for more than 20 minutes Tuesday morning in his culminating event at the base. His speech touched on several topics including the 77-year history of Fort Hood, Sunday's military operation that brought down Islamic State leader Abu Bakr al-Baghdadi and various ways that President Donald Trump's administration has benefitted the military.
The fight against ISIS is one Fort Hood troops know well. III Corps is deployed for a third rotation to oversee operations in Iraq and Syria.
In closing, Pence challenged the soldiers to be vigilant.
"Keep taking care of each other. Never doubt that every decision you make matters to the American people and to the security of this nation," he said. "Give America your best every day. The American people are counting on you. Given the long and storied history of III Corps and Fort Hood, we know we can."
Pence arrived Monday evening to Fort Hood, which has about 36,500 soldiers, and stopped in the nearby city of Killeen to pay his respects at a memorial to the Fort Hood shooting. On Nov. 5, 2009, Nidal Hasan, then an Army major, shot and killed 13 people on base and wounded more than 30 others at a deployment personnel processing center.
"As the 10th anniversary of that terrible day approaches next week, let me say on behalf of American people to the families of the fallen and to our brothers and sisters in arms, the American people are with you and this nation will never forget or fail to honor the service and sacrifice of our heroes who fell on Nov. 5 2009. That is my solemn pledge," Pence said.
Following his visit to Fort Hood, Pence traveled about 70 miles south to Austin for a luncheon. From there, he is expected to return to Washington, D.C.
thayer.rose@stripes.com Twitter: @Rose_Lori
---
---
---
---