VIDEO
WWII Memorial pool wading question to be resolved with a 'no'
by
Ken-Yon Hardy
July 21, 2016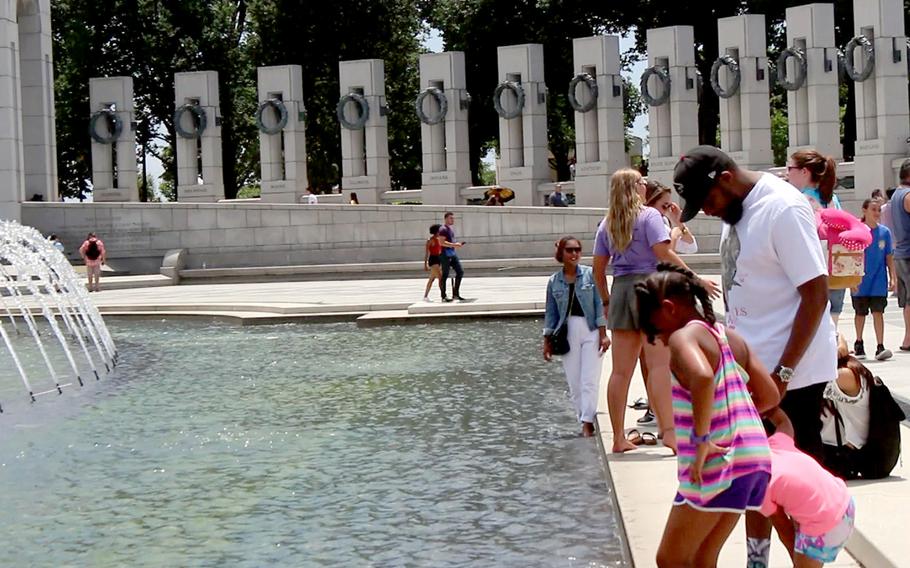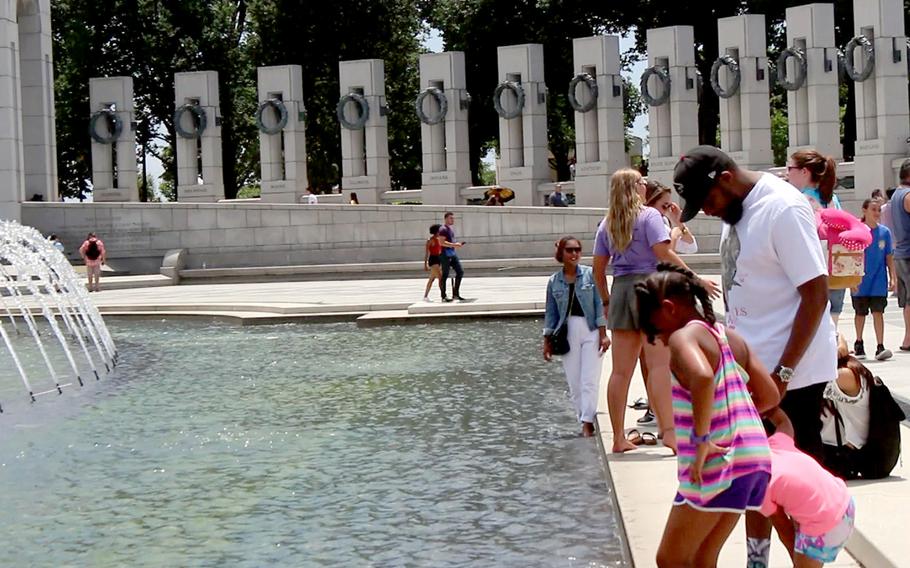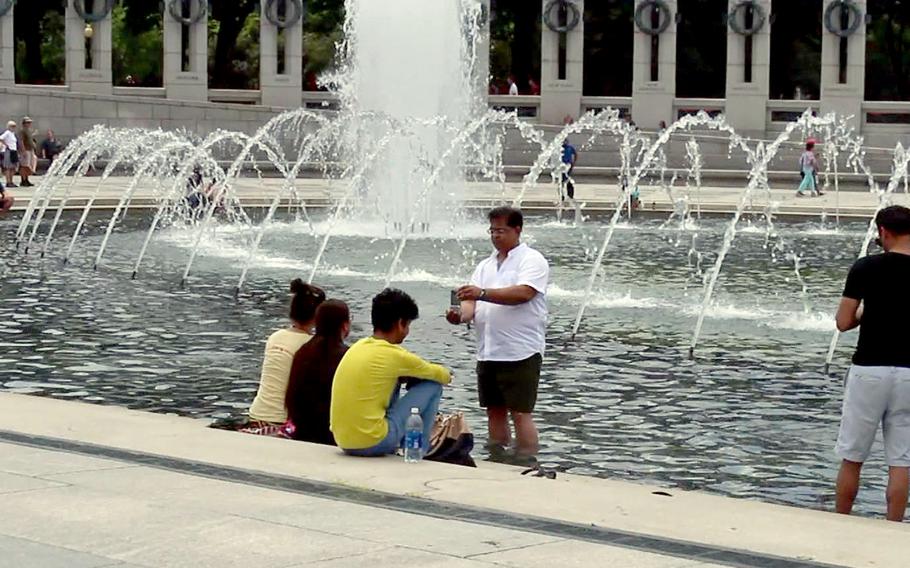 WASHINGTON — As the temperature creeps toward the 100-degree mark in the nation's capital, visitors to the National Mall are looking for ways to stay cool. Some have tried to beat the heat by immersing themselves in the National World War II Memorial's pool.
"It's hot," said Abdul Silah of Philadelphia, who was up to his calves in the pool's water. "I don't think it's that much of a big deal. It's really hot out here."
But is cooling off in the memorial's fountain disrespectful? Recent social media conversations indicate that many people think it is.
"The rules are sort of a gray area," said National Park Service spokesman Mike Litterst. "It's OK for people to dangle their feet in the water. What is against the rules is spelled out in the code of regulations: Actually wading in the water or swimming."
Litterst said the problem is deciding what is dangling one's feet in the water and what is swimming. For now.
"We're in the process of redesigning the signs, and we are going to add some more signs," Litterst said. "We are just going to be asking people to stay out of the water entirely."
hardy.kenyon@stripes.com Twitter:@KenYonHardy
---
---
---