Working Wounded Games raise the bar for everyone
by
Meredith Tibbetts
November 5, 2013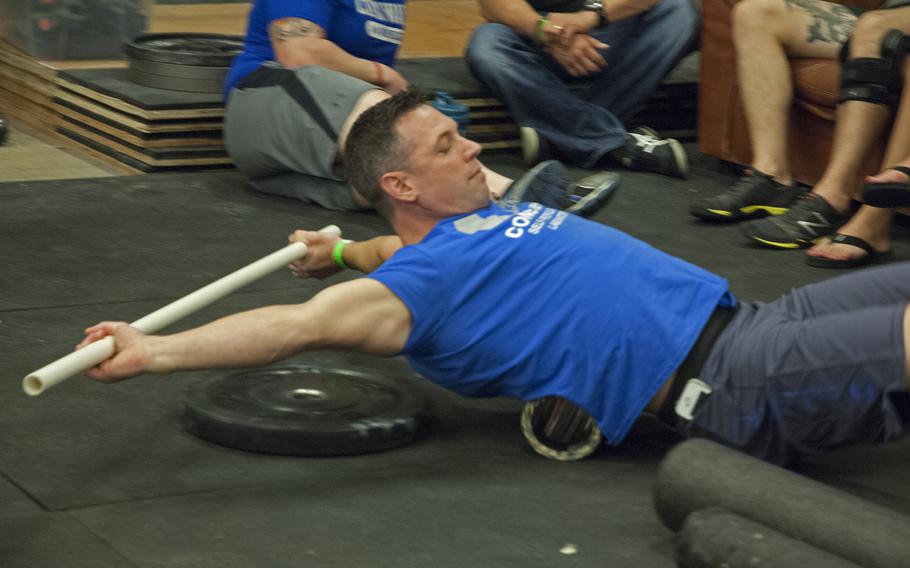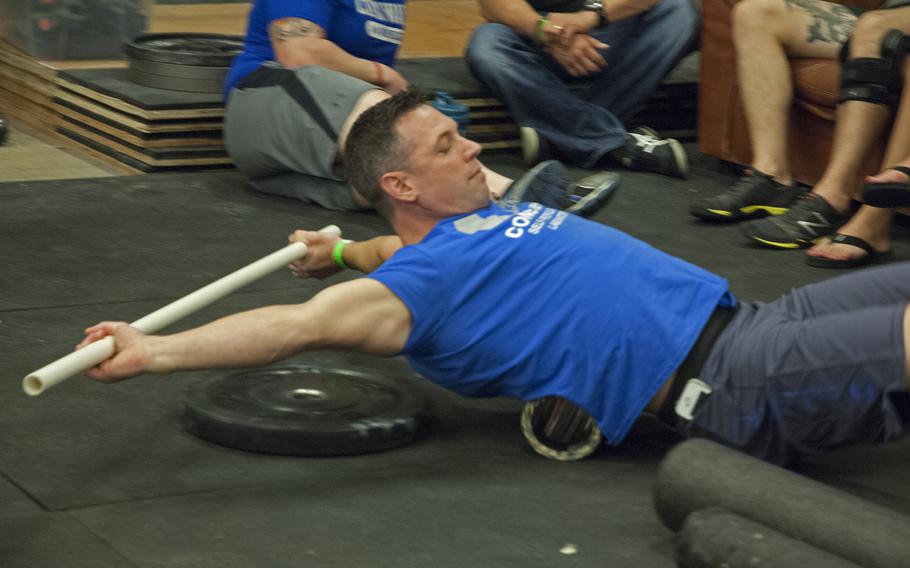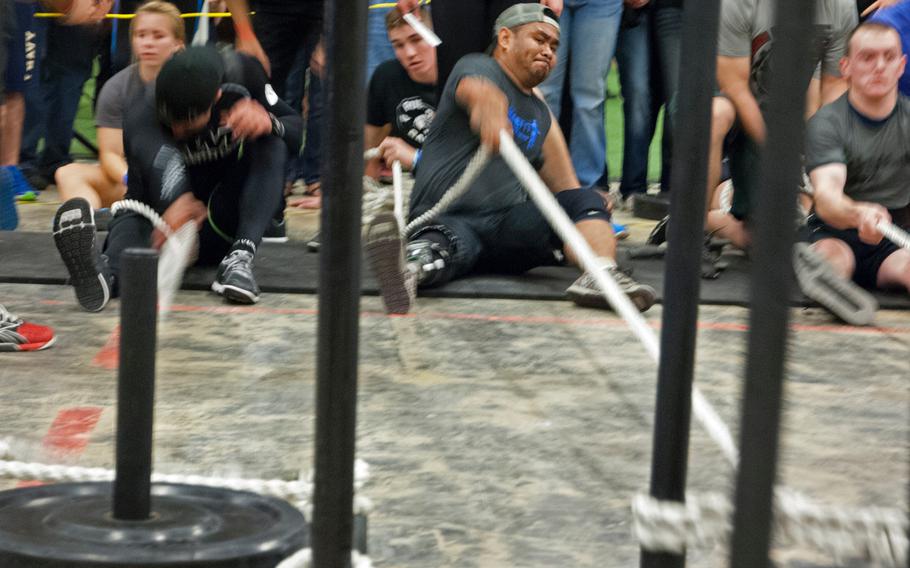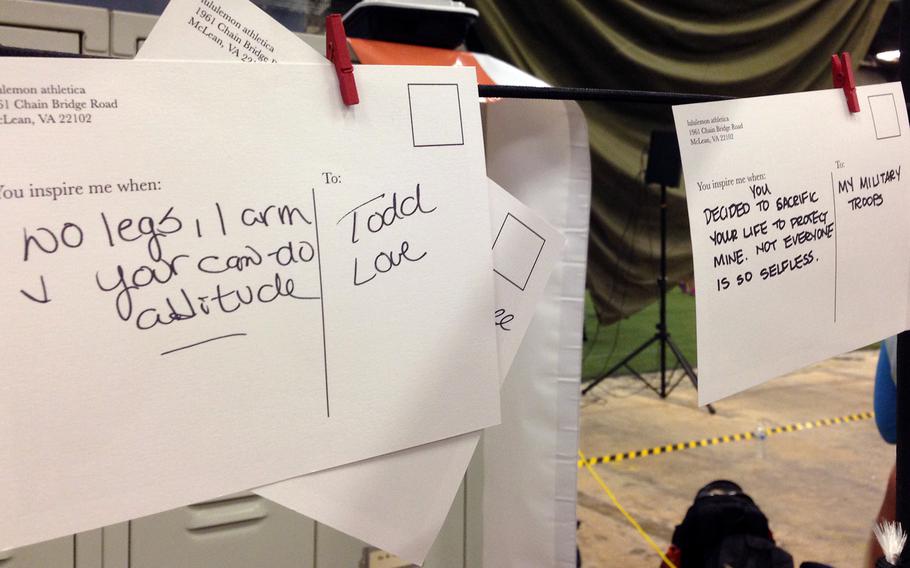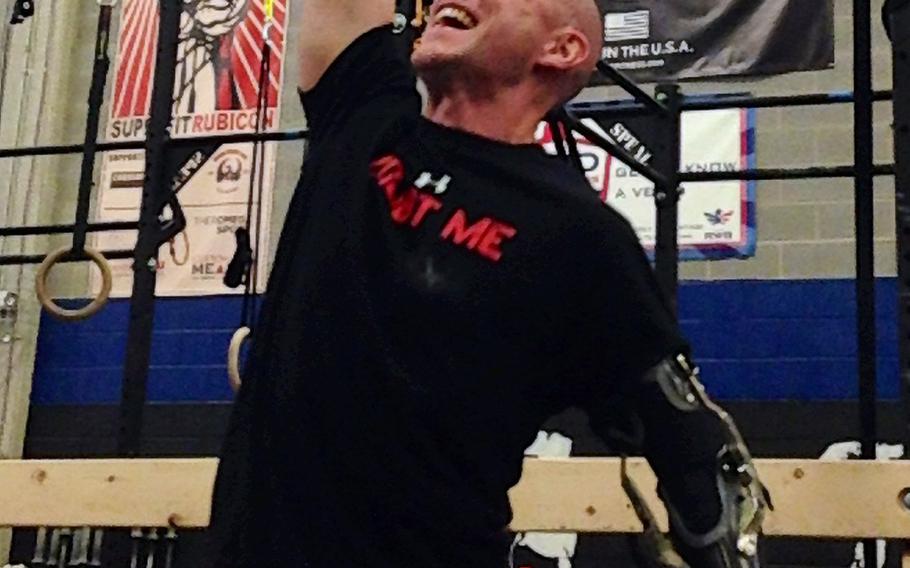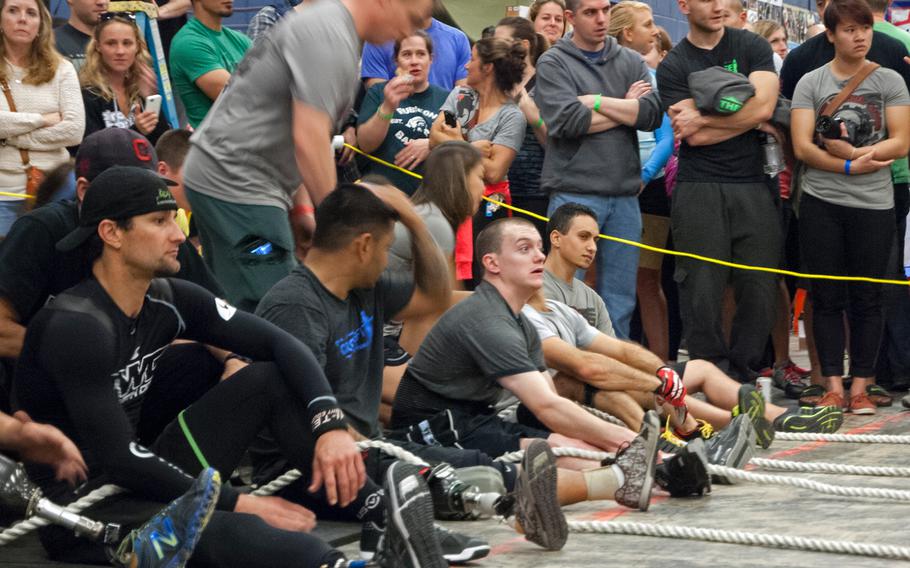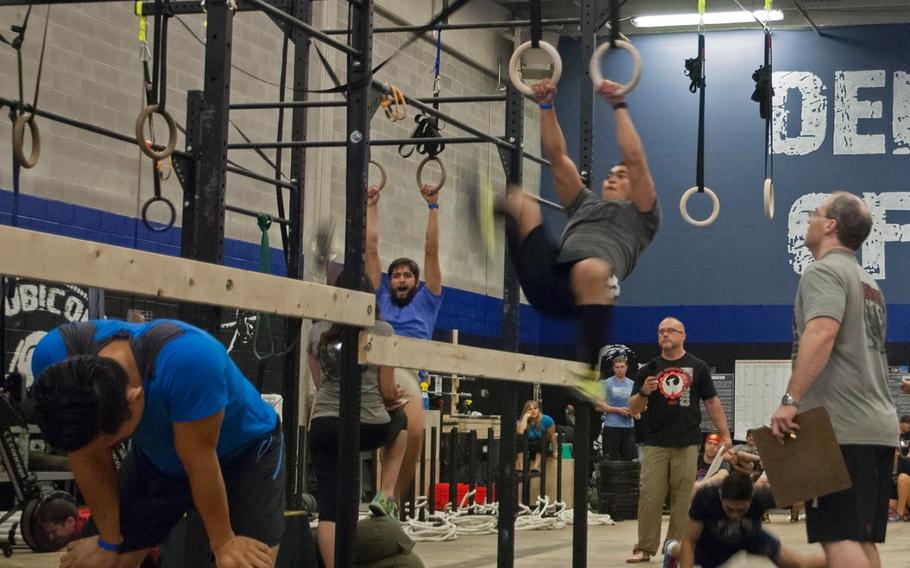 VIENNA, Va. — Demand more of yourself.
It's written on the walls in CrossFit Rubicon's gym, and on Saturday the athletes were pleased to meet that requirement. Men and women pushed their bodies to the limit, sweating while lifting weights and jumping over barriers.
You noticed their strength and effort before you noticed that more than half of the 33 participants were amputees. They were also veterans.
Saturday marked the second Working Wounded Games, and people came from all over the country to participate in the unique event.
"Almost twice as many (athletes) as last year," said David "Chef" Wallach, the head coach and co-founder of CrossFit Rubicon.. "We're hoping to double or even surpass our athletes next year."
Wallach started to plan for the Working Wounded Games about five years ago, but it wasn't until last year that the first games were held.
"Last year was almost all wounded veterans. But there has been such an outpouring from both communities, as (veterans) connect to injured civilians, and injured civilians have the opportunity to compete with wounded veterans," Wallach said.
In Saturday's event, athletes came from as far away as San Diego and Canada. At least one athlete had cerebral palsy and used crutches to move around the gym — and was a ferocious competitor during events.
In the games, each athlete can choose from a selection of 15 workouts. From those they choose five, and from that selection the staff chooses three. All the athletes then compete in a fourth and final rowing event.
The difference between the Working Wounded Games and other games — and the reason it's unique — is that the events strive to put the wounded on an equal playing field with other competitors.
"Some people think that we're doing it for the athletes, but frankly the work of the athletes [is] raising the bar for all of us supposedly able-bodied people in the audience [and] far surpasses anything we are able to do for the athletes themselves. It makes everybody in the room better," Wallach said.
While several of the veterans competing were single amputees, a few were double or triple amputees.
Nicholas Thom, a Marine and double amputee wounded in Afghanistan, heard about the event while at Walter Reed National Military Medical Center. Thom said the event is more taxing than other workouts, but that's not why he does it.
"It's a good occasion. Getting through it is the best part," Thom said.
Athletes' coaches and friends stood near the athletes as they competed, cheering them on and offering support. Crowds gathered as close as they could to the athletes to scream encouragement, and off to the side note cards were hung with personal shoutouts to athletes and thanks to the servicemembers for their sacrifices.
"We hope at some point, if we're really lucky, we'll have the opportunity to reach every adaptive athlete, and show them what is possible not only with the physical aspects of CrossFit, but the extraordinary supportive community that it creates," Wallach said.
Twitter: https://twitter.com/mjtibbs Email: tibbetts.meredith@stripes.com