GALLERY
Washington's oldest synagogue building takes a ride to a new museum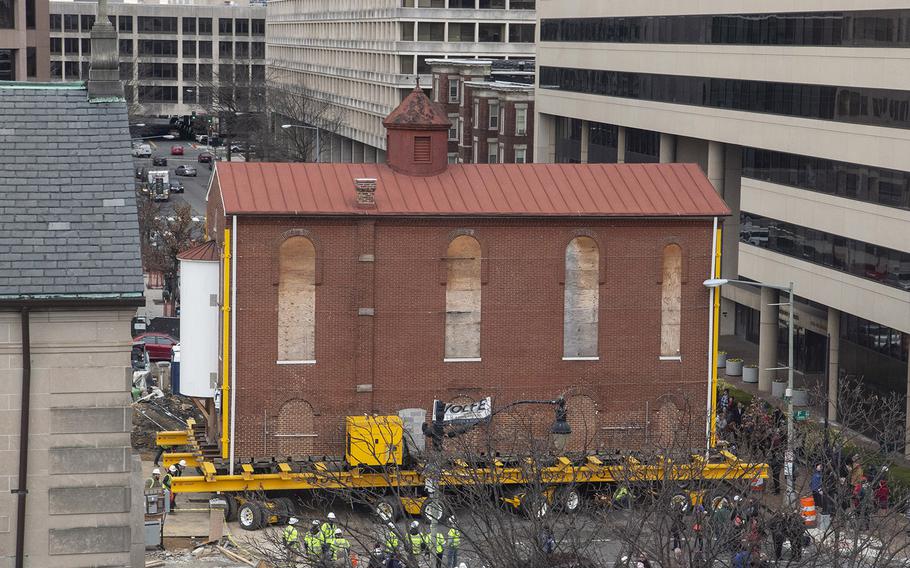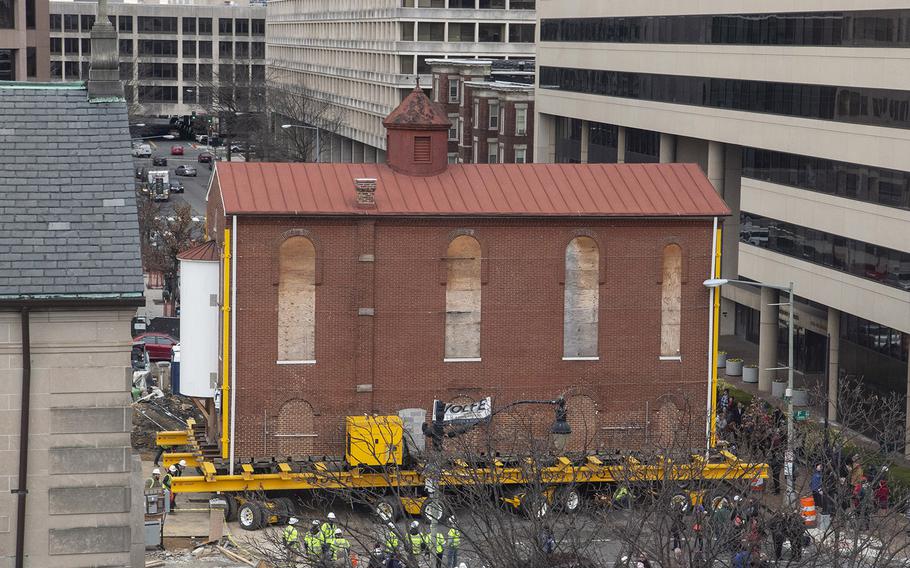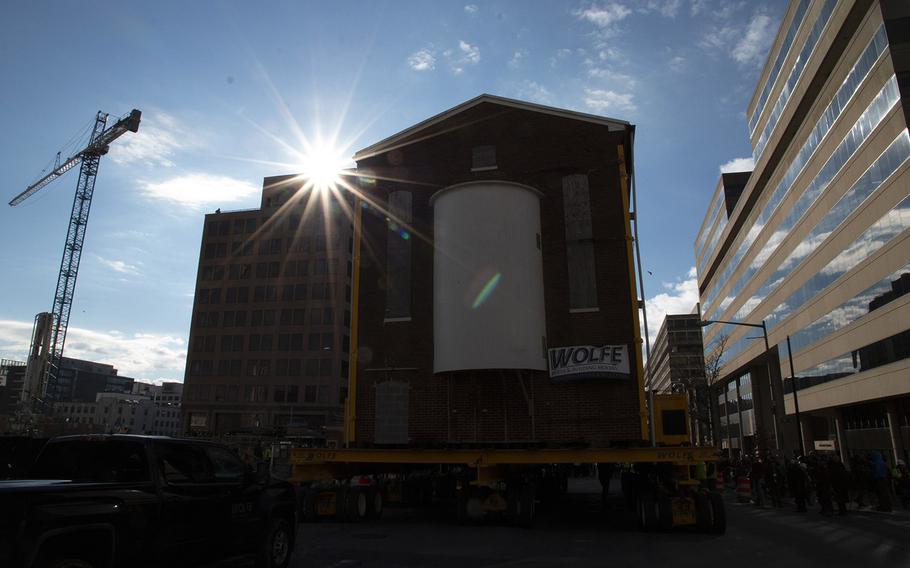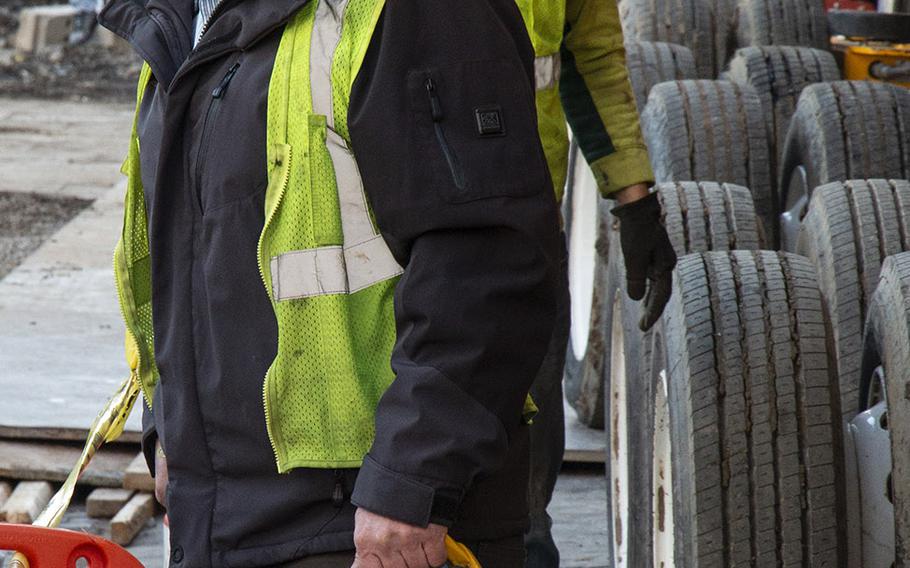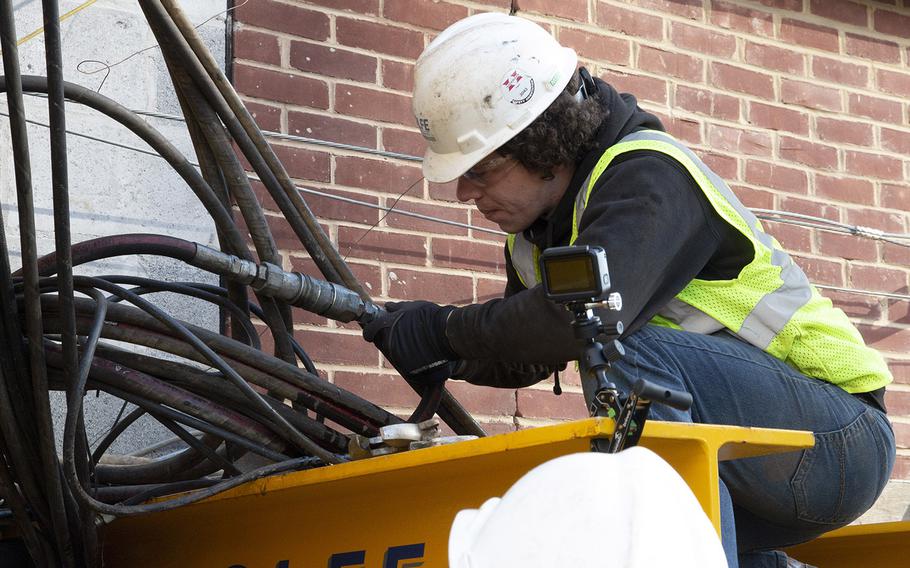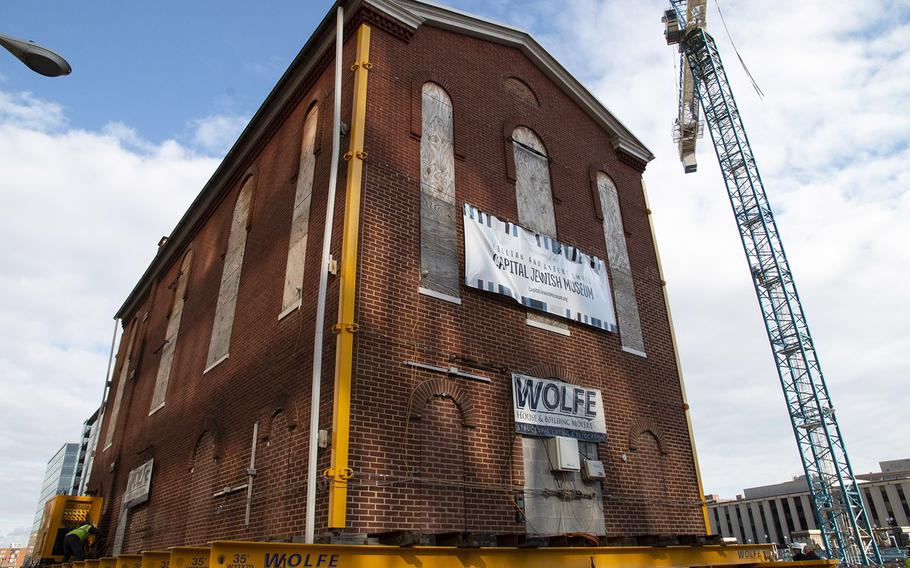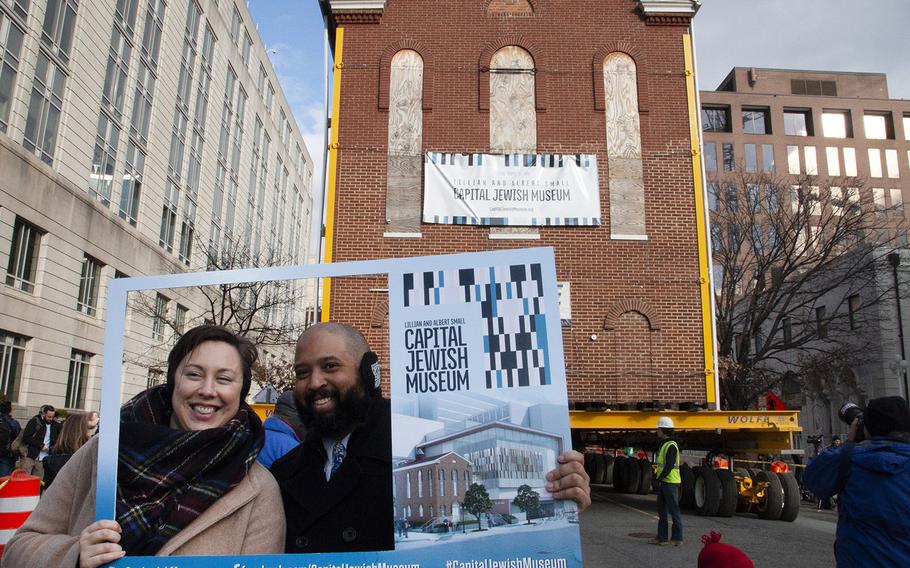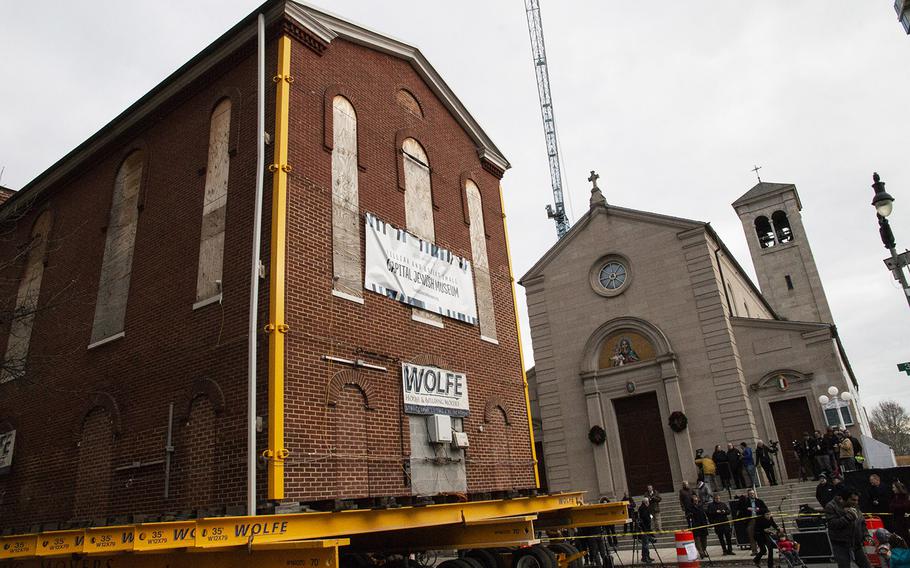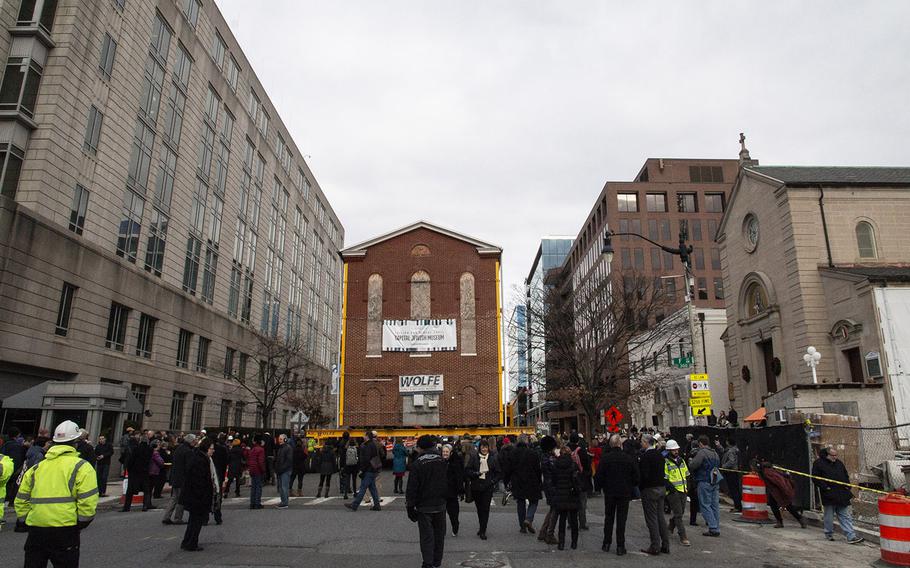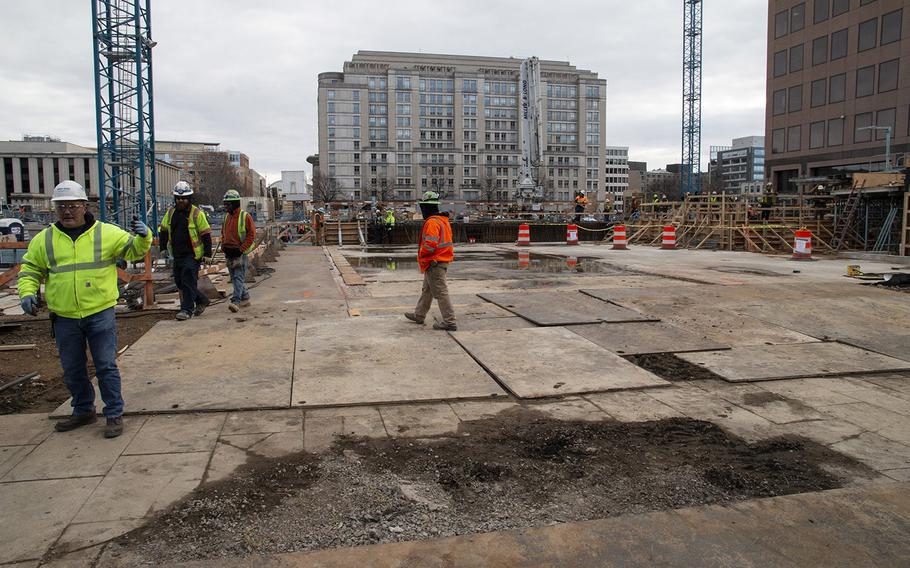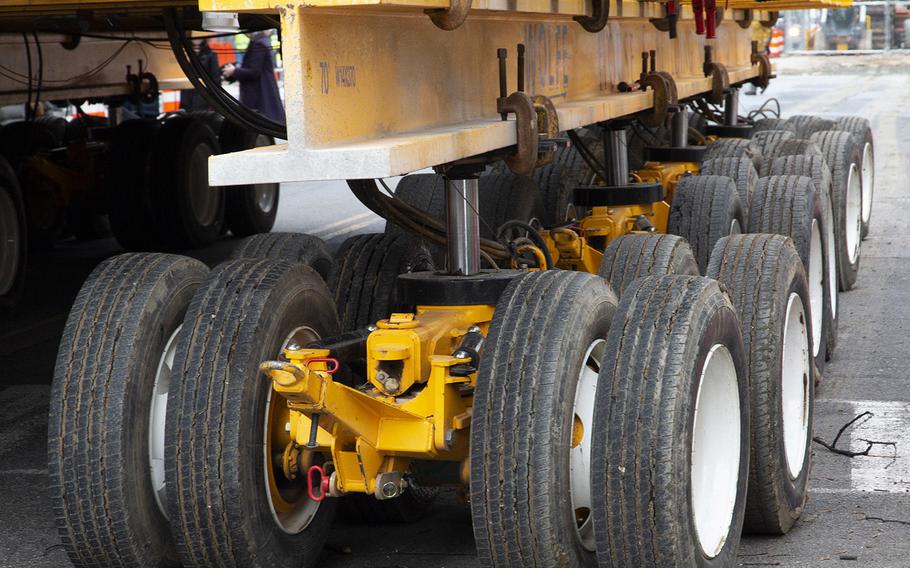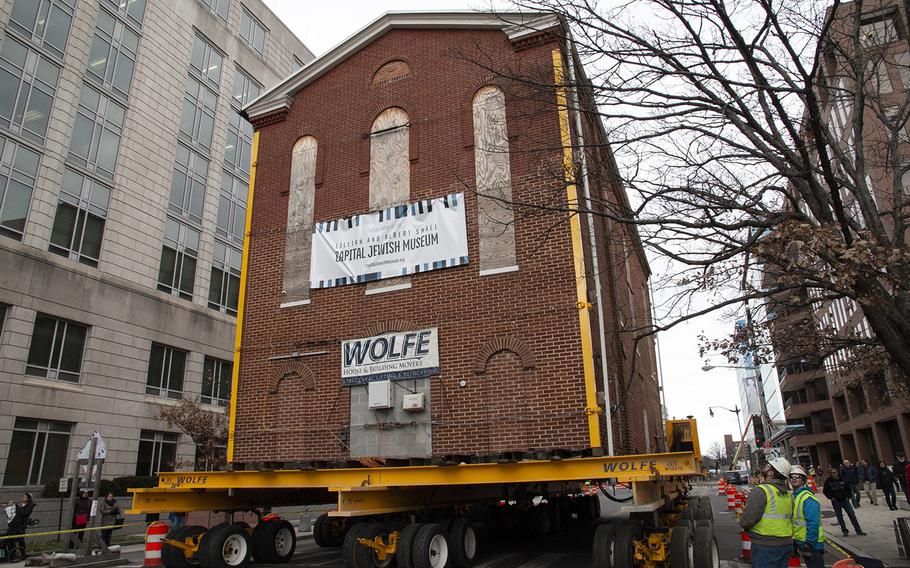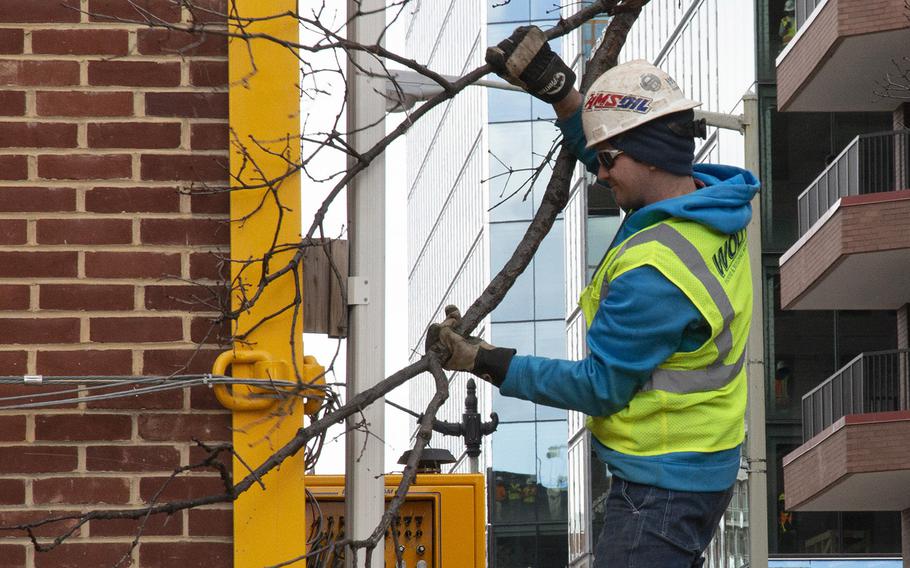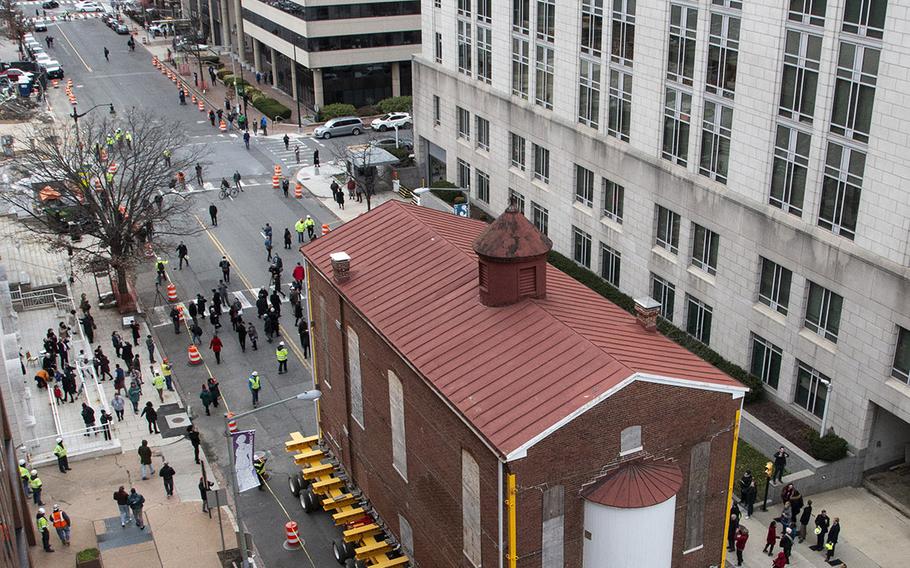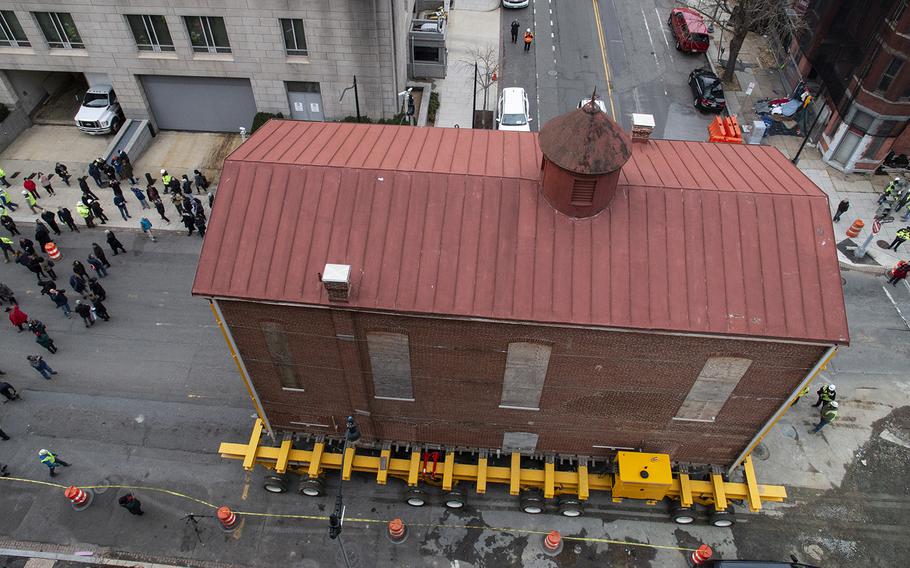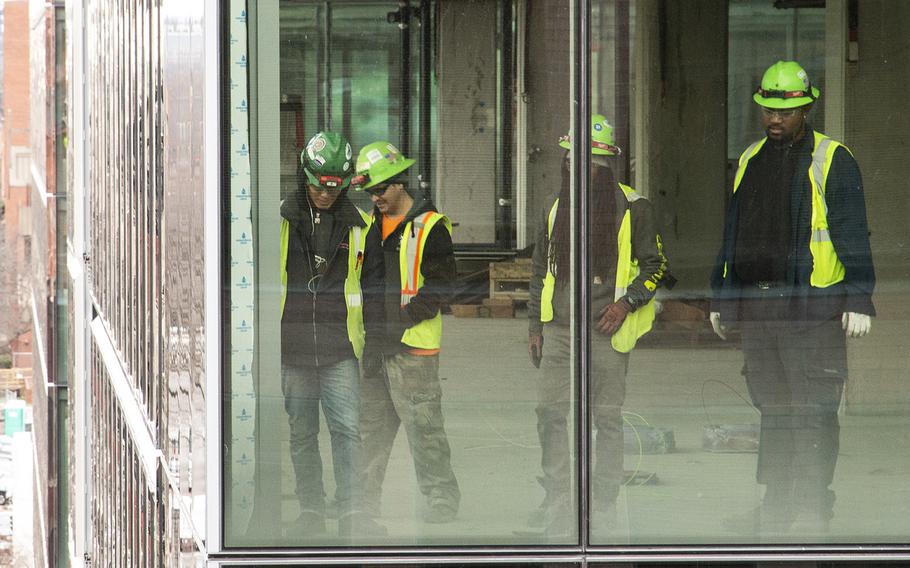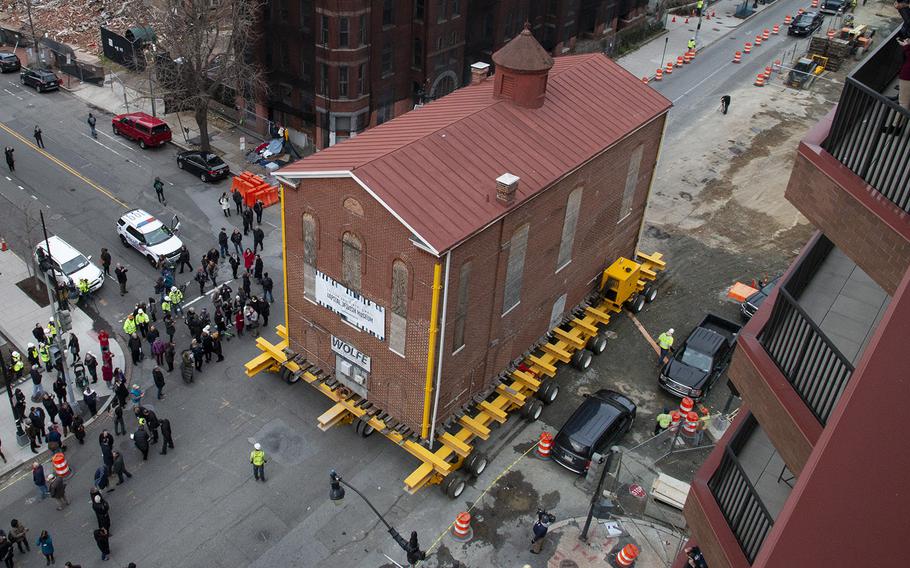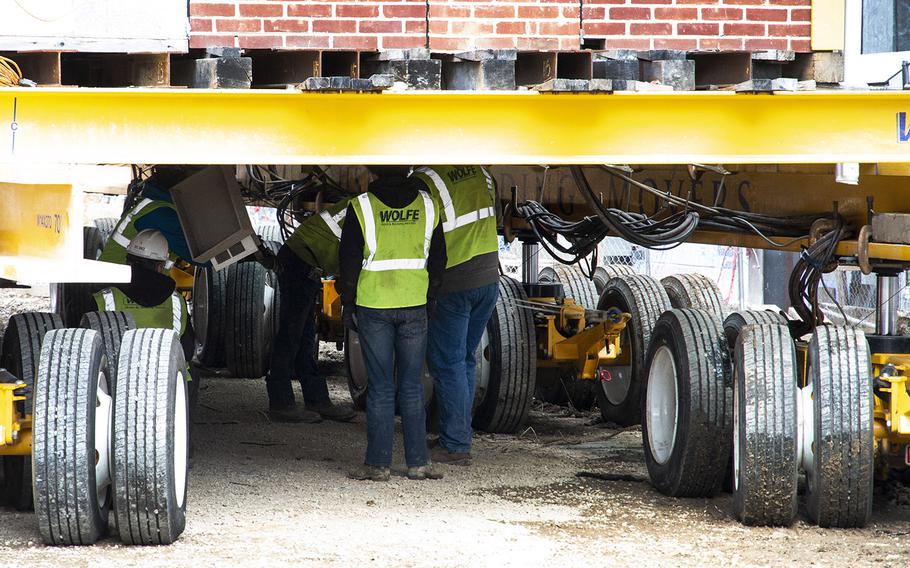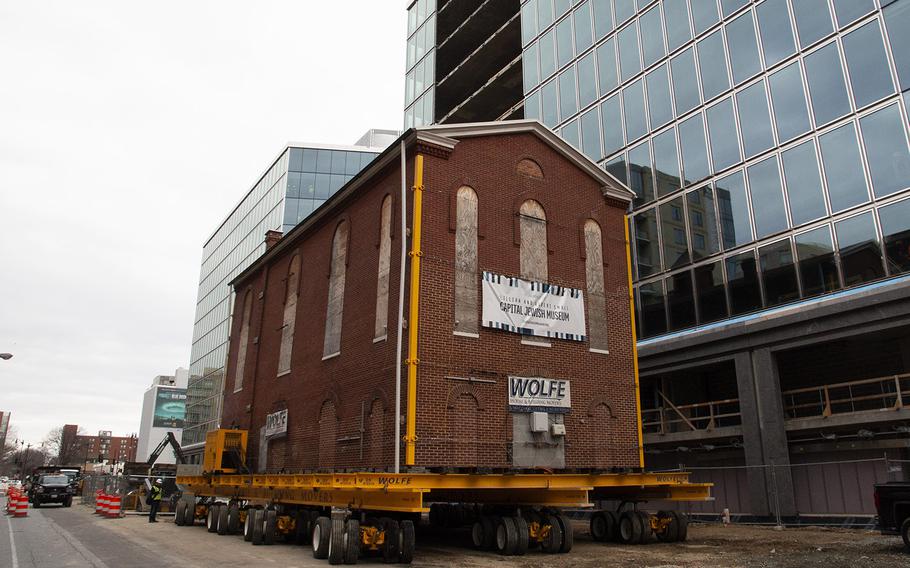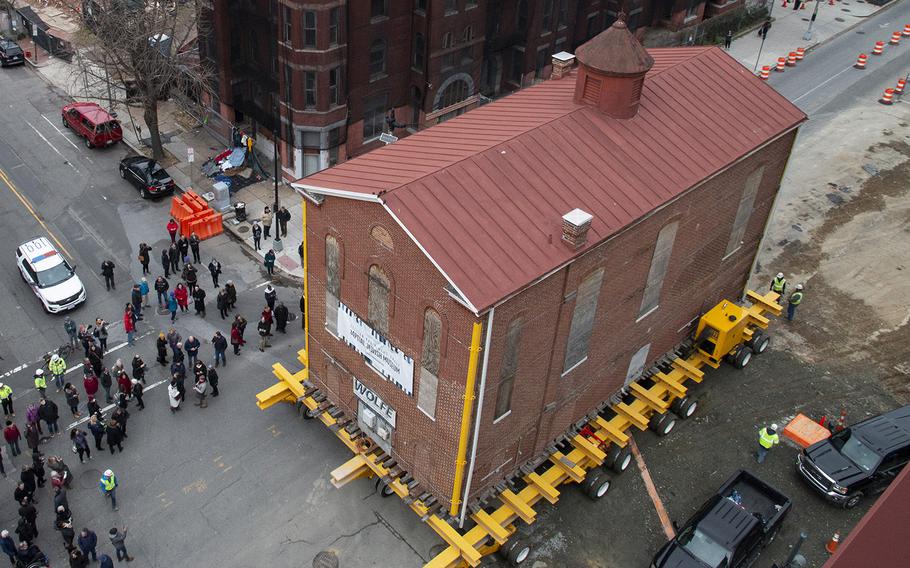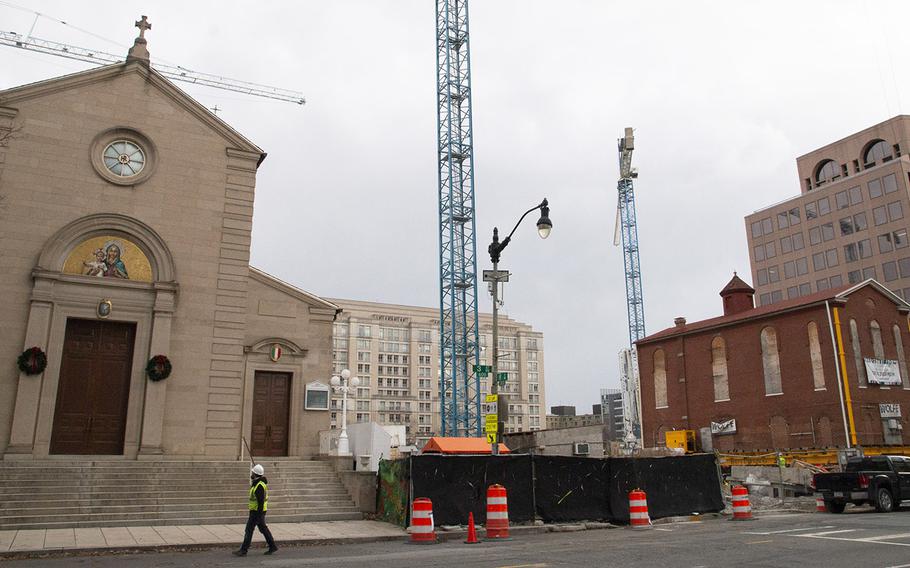 WASHINGTON — Washington's oldest synagogue building was moved Wednesday, the key step in its incorporation into the new Lillian and Albert Small Jewish Museum.
A remote-control system led the crawler carrying the 143-year-old building past crowds of onlookers on the street and in adjacent buildings, down 3rd St. Northwest, and to its permanent home next to the 25,000-square-foot museum which is under construction.
The museum, in the Judiciary Square area, is scheduled for completion in 2021.