GALLERY
Washington DC parade draws over 1,500 Civil War re-enactors
---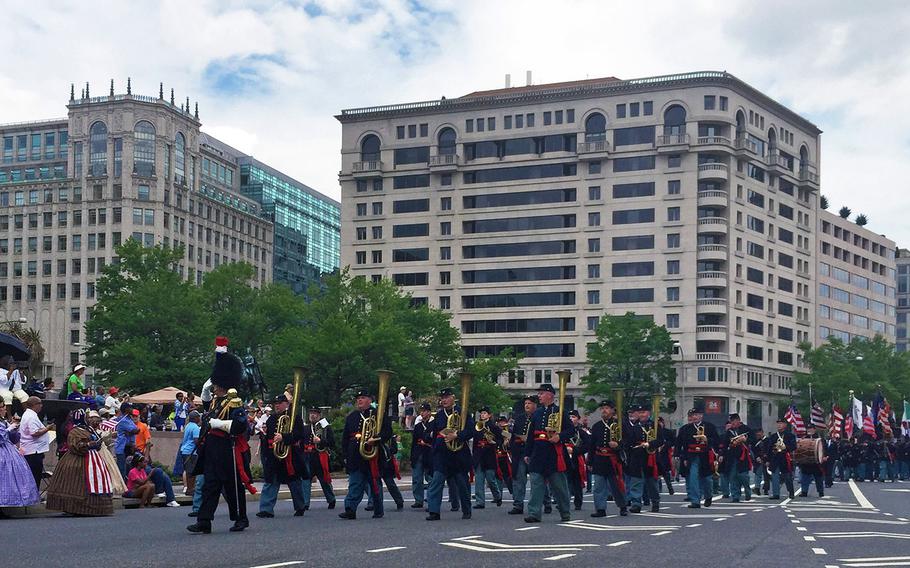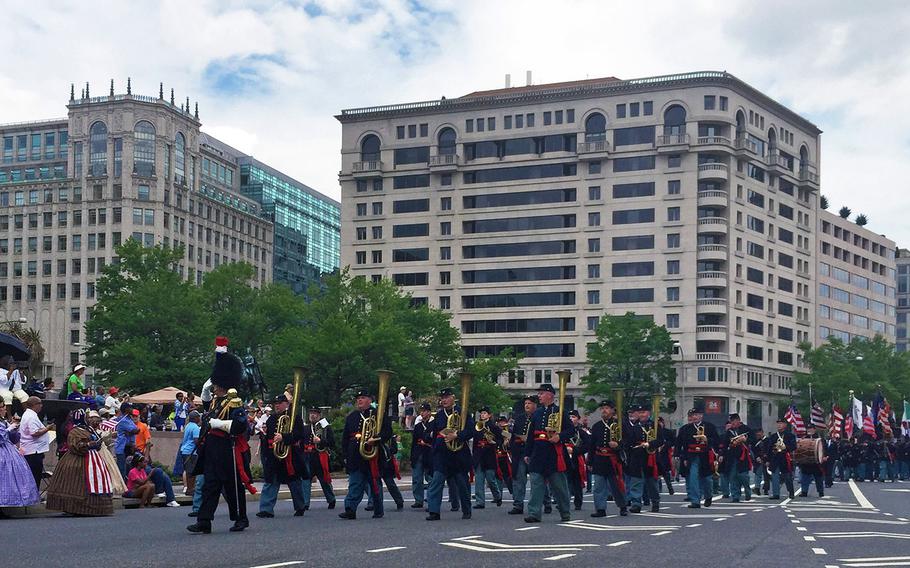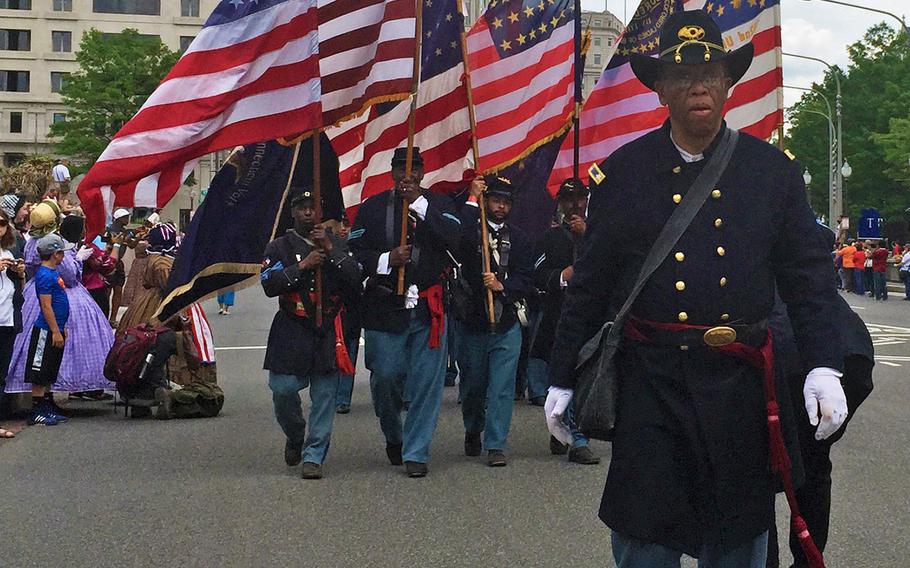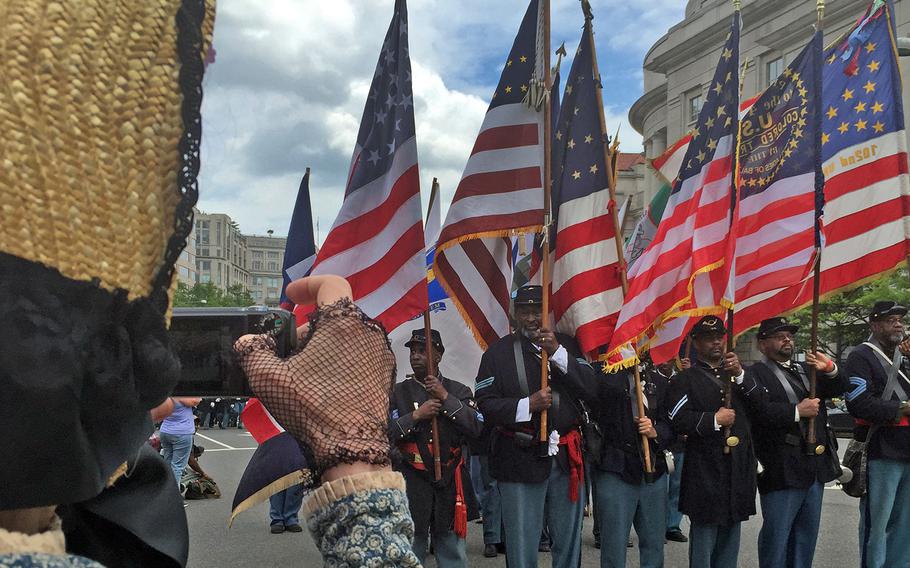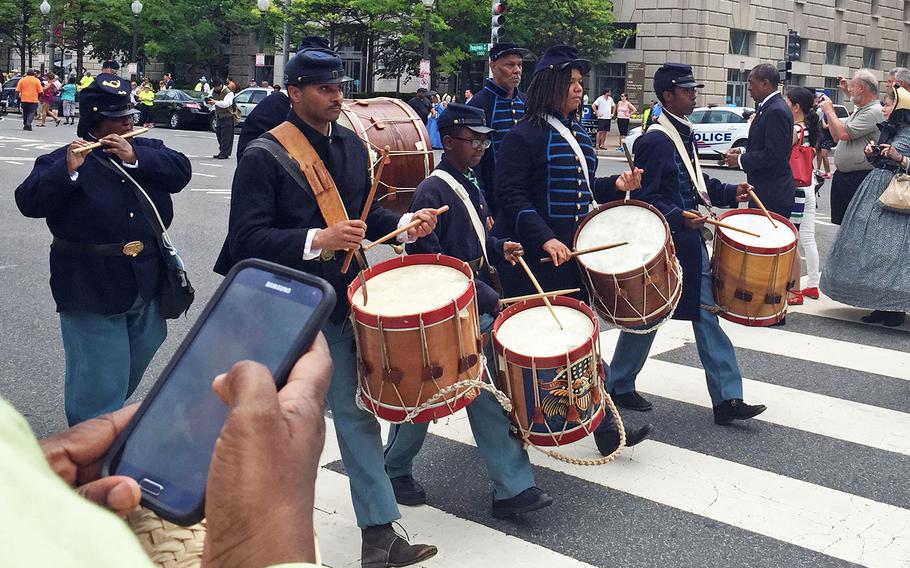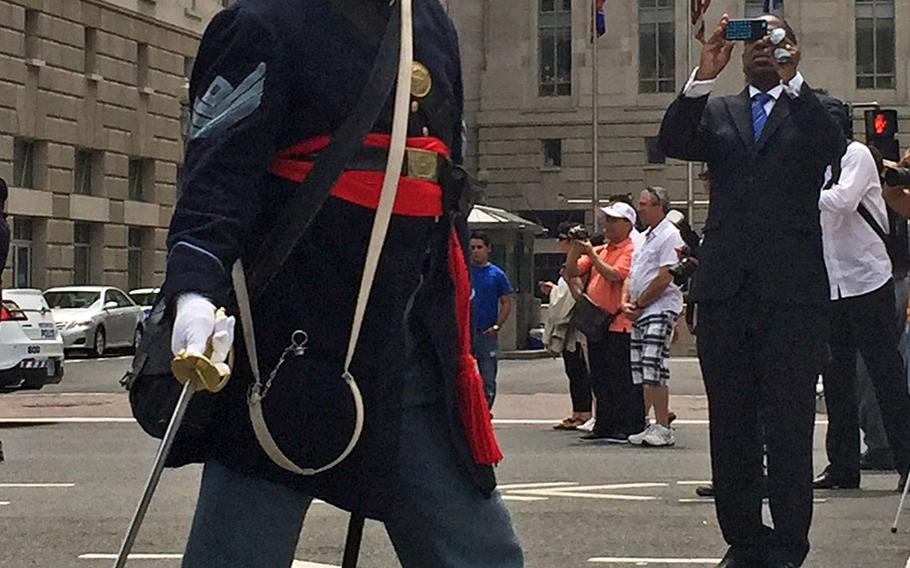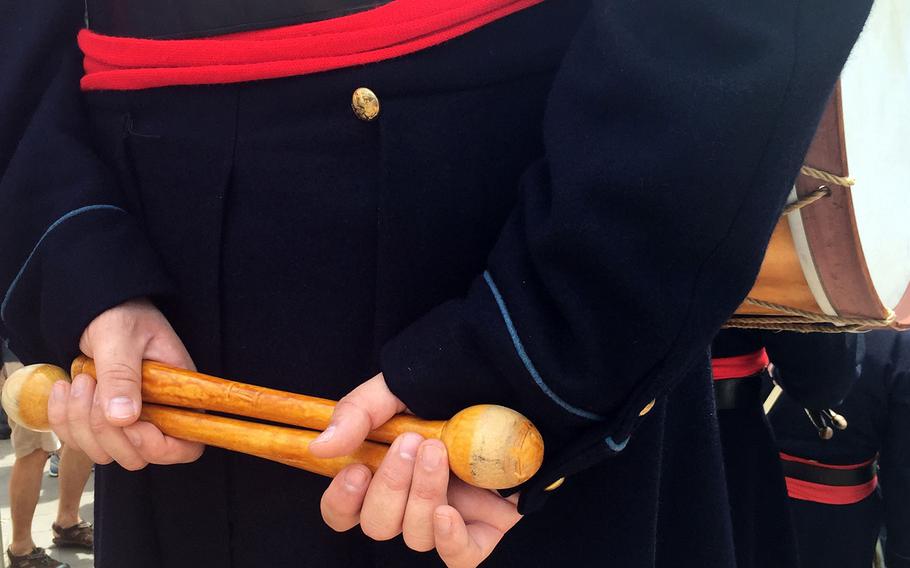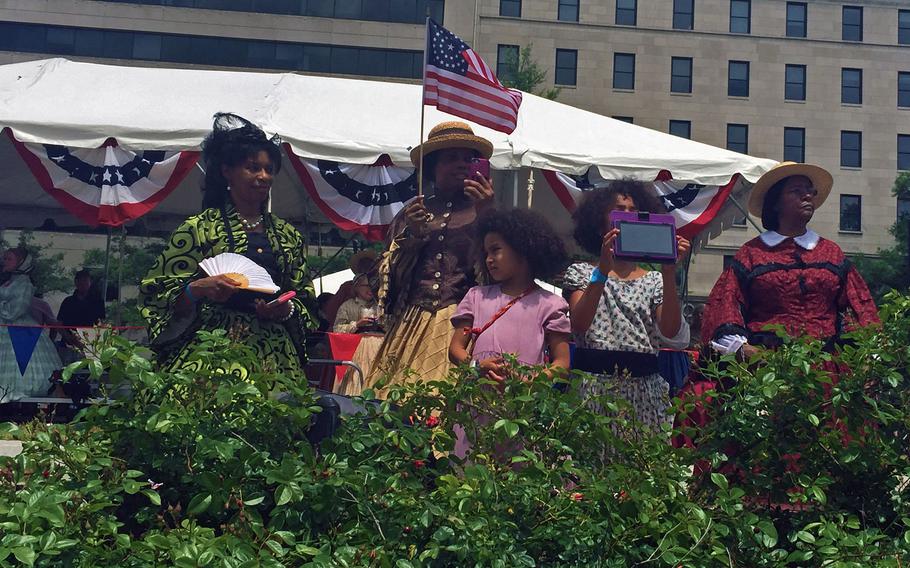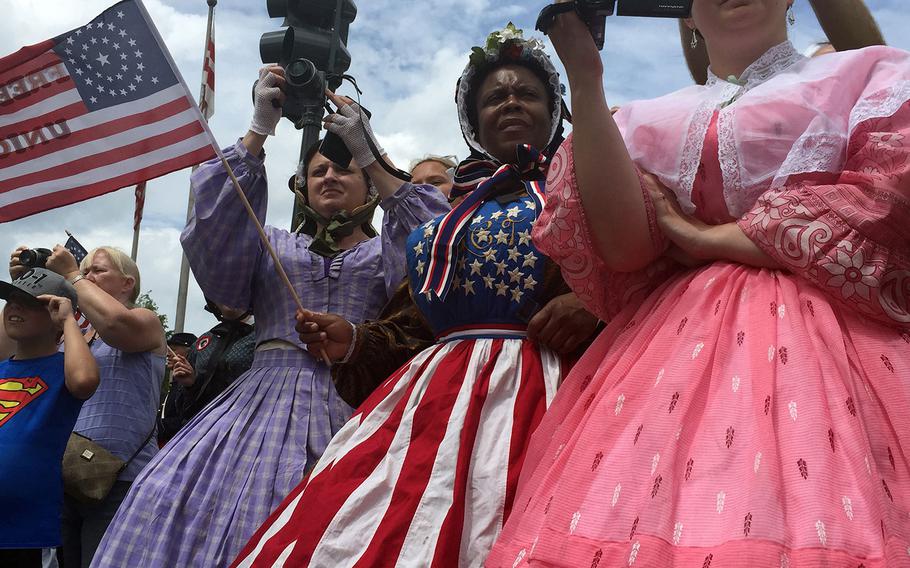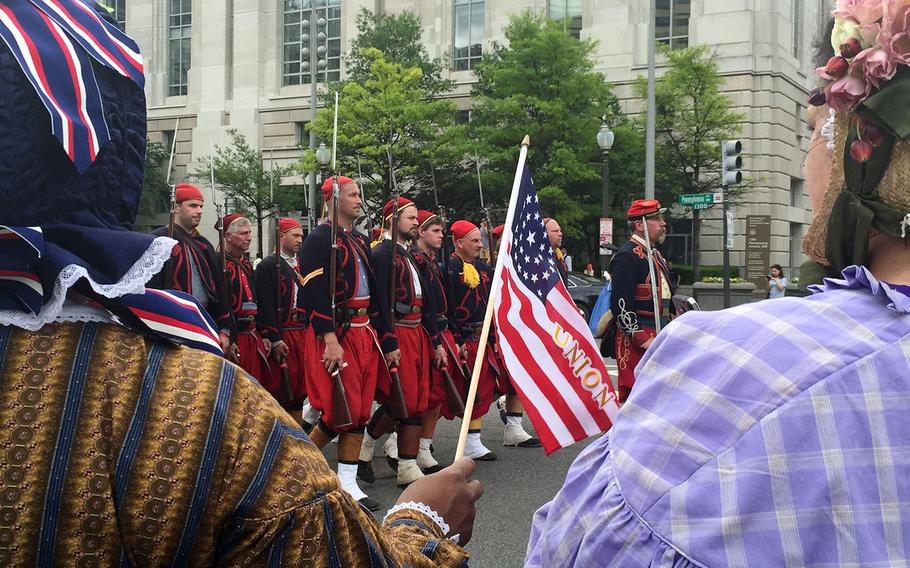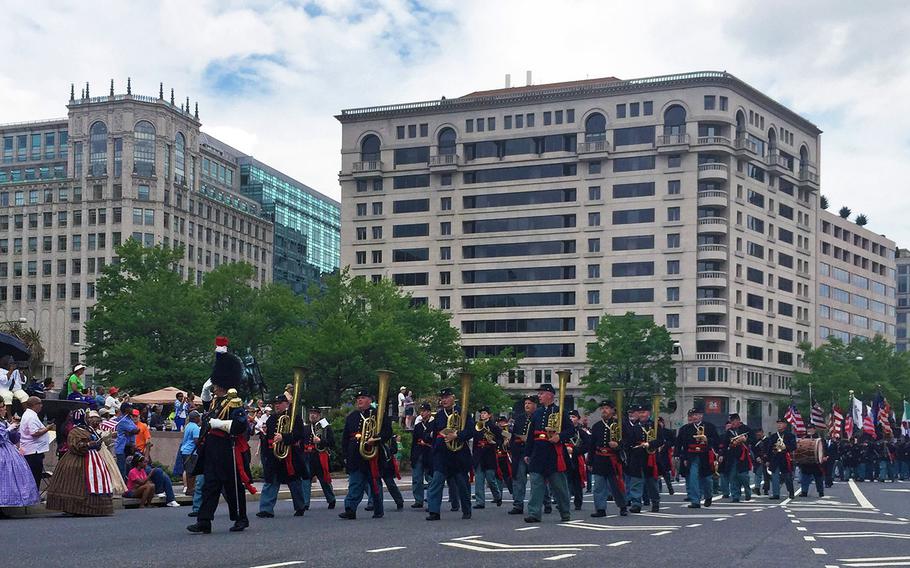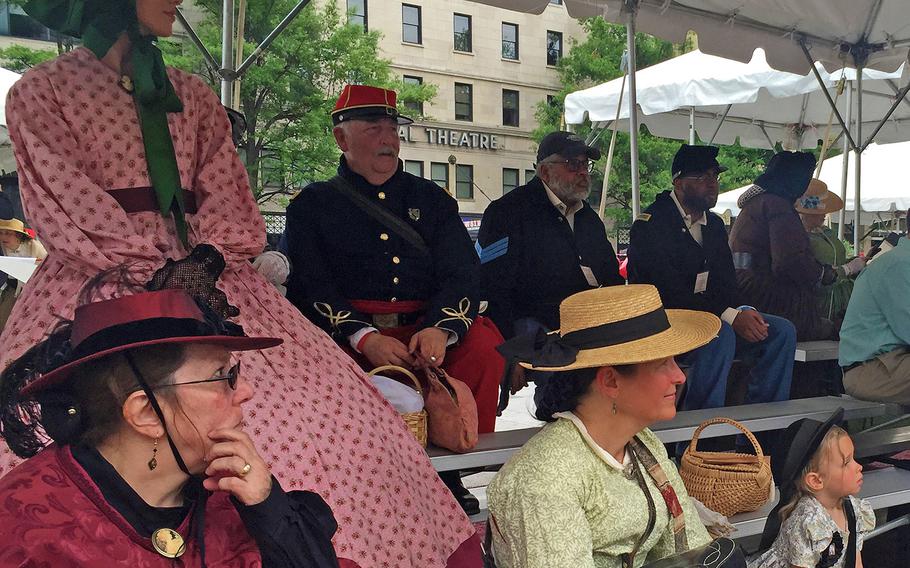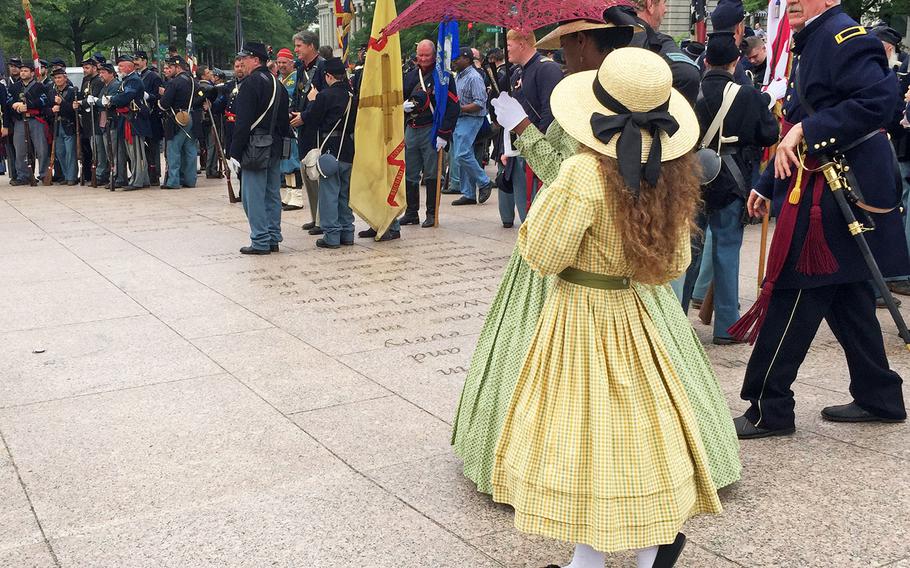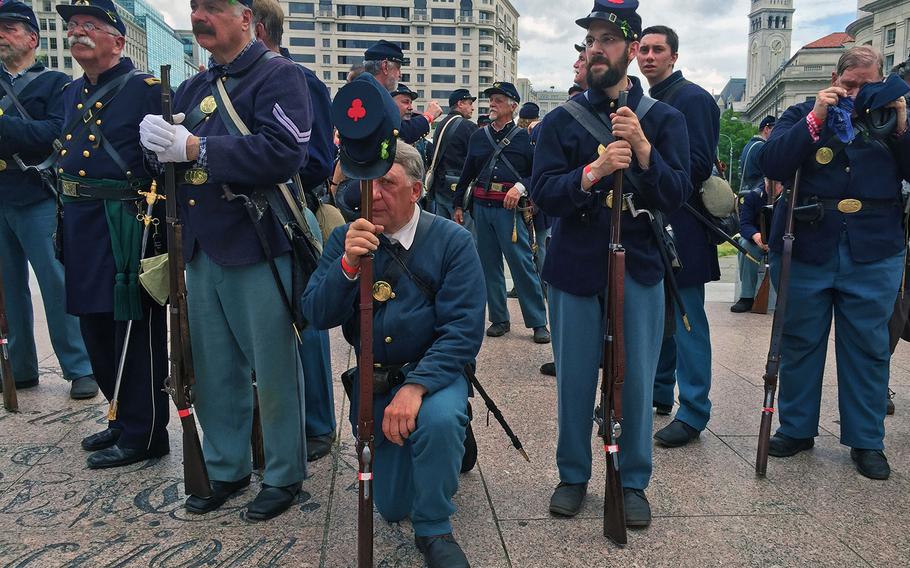 WASHINGTON, D.C. — It was a parade 150 years in the making.
Men carried war-torn flags as they marched down Pennsylvania Ave., while women wearing hoop skirts and sun bonnets fanned themselves as they watched from the sidewalk.
Sunday's Grand Review Parade included more 1,500 re-enactors marking 150 years since the end of the Civil War. Most were dressed as Union soldiers and carried muskets. A few rode down the most famous street in D.C. on horses as ladies waved handkerchiefs at them. Tourists cheered on the participants.
On May 18, 1865, the army called for the original Grand Review, which would consist of two days of parades in Washington showcasing the main Union armies. It took place a few days later, with the Army of the Potomac leading the first day of parades on May 23.
The parade was meant to boost the spirit of the capital city, which was still in mourning following the assassination of President Abraham Lincoln in April. From the opening siege on Fort Sumter in 1861 to the final parades in 1865, 620,000 soldiers on both sides had died.
For more information: https://www.grandreviewparade.org/background.html
---
---
---
---